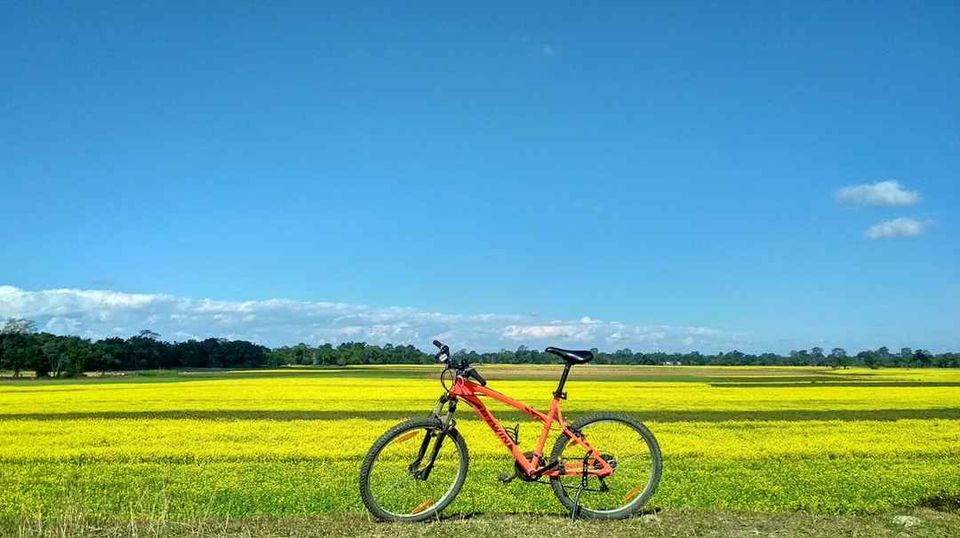 The North East India is nurtured with abundant and unspoiled natural beauty which satisfies wanderers in every possible way. The exciting ecosystem is like a dreamland waiting to be explored. The North eastern states or the seven sisters is an ode to what travellers are looking for in a place: A Real Life. This blog embarks the joyous ventures of Assam where the mighty Brahmaputra passes right through the state. Being in the heart of North East, it was time to do something sensational and remarkable. To get the authentic experience of Assamese cuisine and truly vibrant culture, we reached Majuli via Jorhat town.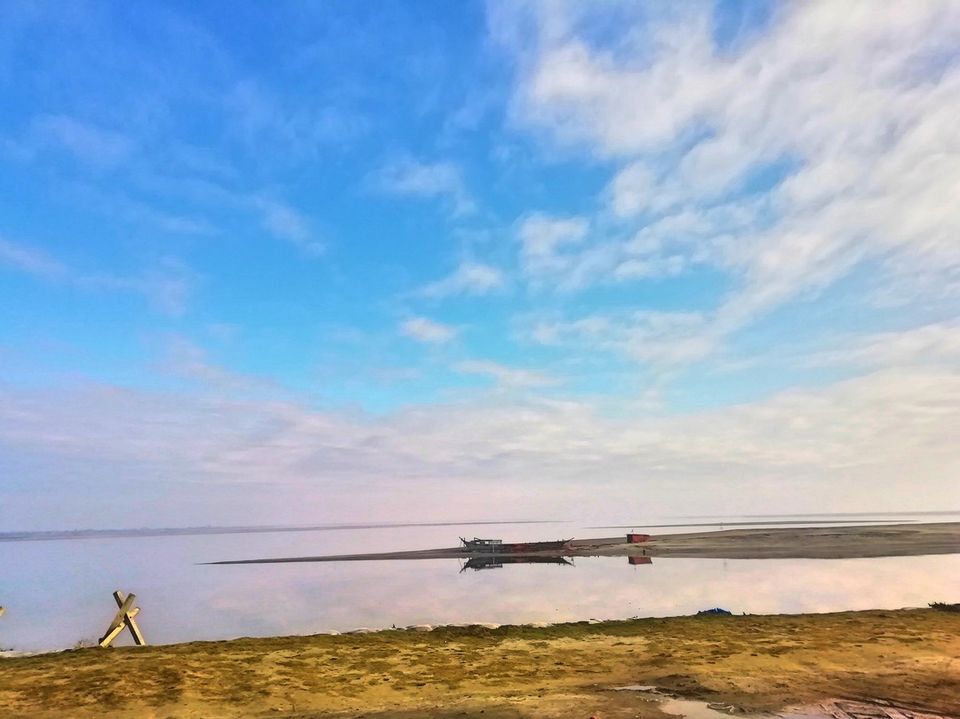 It is the largest river island in the world where ferry service is the only mode of transportation to reach here. We reached Nimati ghat from Jorhat station and took a ferry to Majuli.
The first impression of this island was our home stay which eventually took my breath away with its jaw dropping and heavenly landscapes. It was a biodiversity hotspot where you can easily spot rare species of birds chirping around this fertile land which will captivate your senses.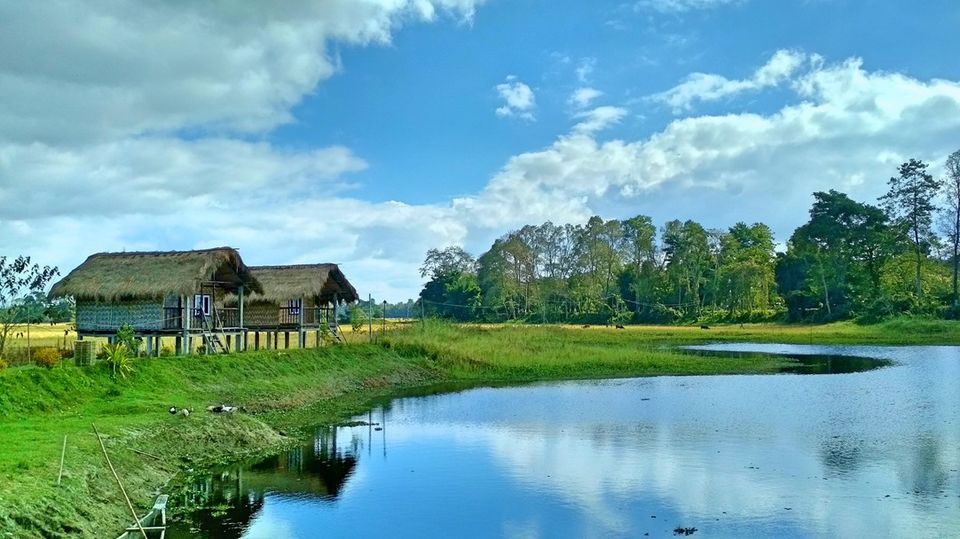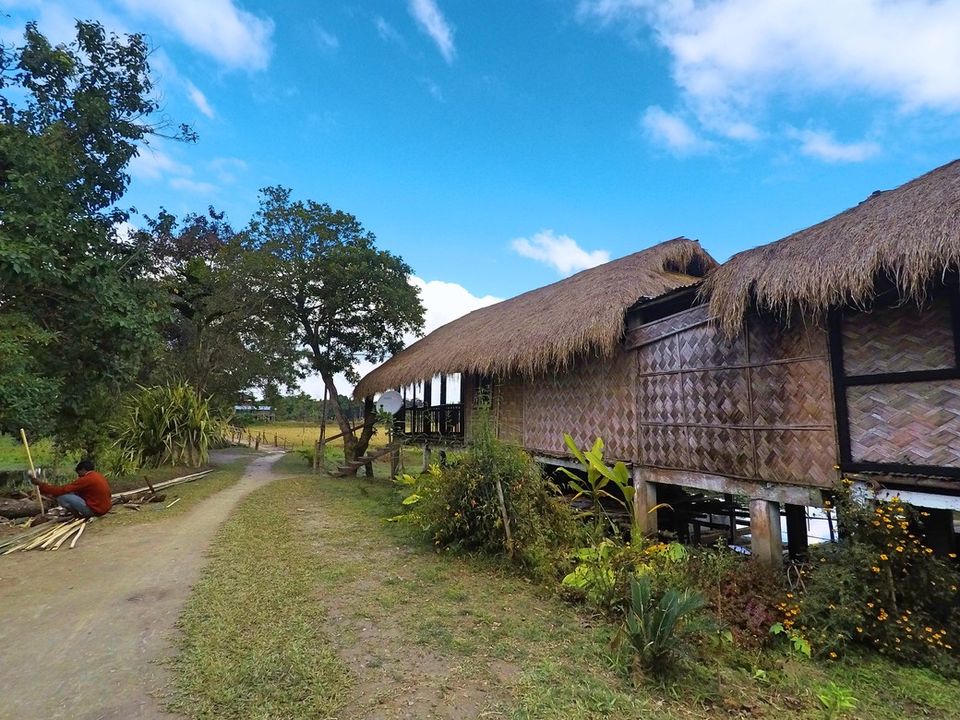 Being prone to floods every year, stilt houses are raised on piles over the surface of the soil which is built primarily as a protection against flooding. To decode the mystery of this unmatched beauty, we unanimously agreed to explore Majuli at its rustic best.
Away from the hustle bustle of city life, this island is the ideal location for those seeking for peace and calmness. This place also boasts a unique amalgamation of culture, wildlife and different ways of life. Throughout Majuli, satras have been established which stands as an epic centre of Vaishnavite culture in Assam .The satras are not just monasteries, but centres of traditional performing arts. Through art and culture, they try to preach the ideals of Neo-Vaishnavism to initiate the people in matters of the rhythms and religious beliefs.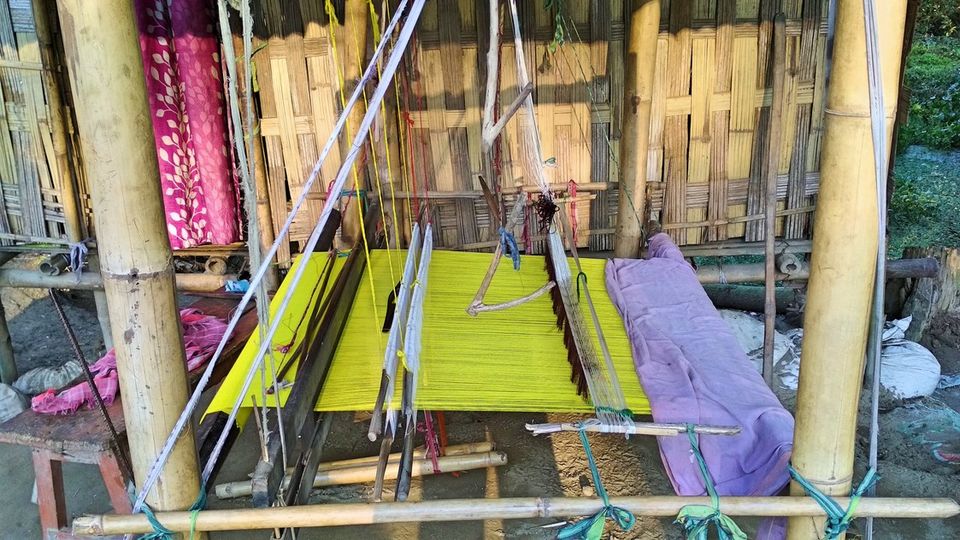 Here, people believe in living sustainable and a simple life. Despite facing various moods of Brahmaputra during the monsoons, the people never lose hope. They believe that the Brahmaputra is the river of sorrow and the river of hope and if there is no hope, there exist no life. I was spellbound by the innocence and the ever smiling faces of the local folks. I realised that real happiness is totally free, yet we pay blindly for the fake or the counterfeit.
Next morning, the sun was shining in its full glory and I was ready to shed my skin with my beloved bicycle expedition through the untouched trails of Assam. Uniqueness was flashing from every form of life as soon as we left the roads and took the trails.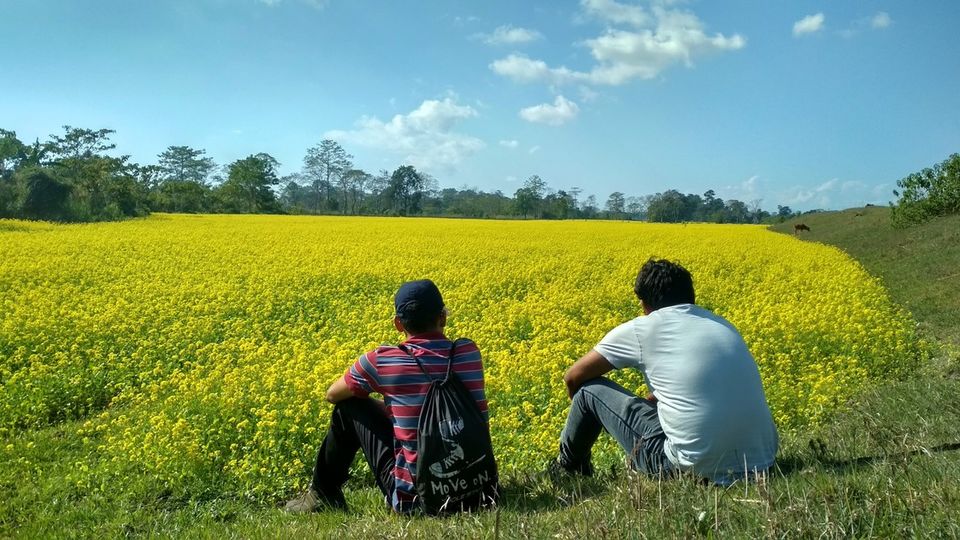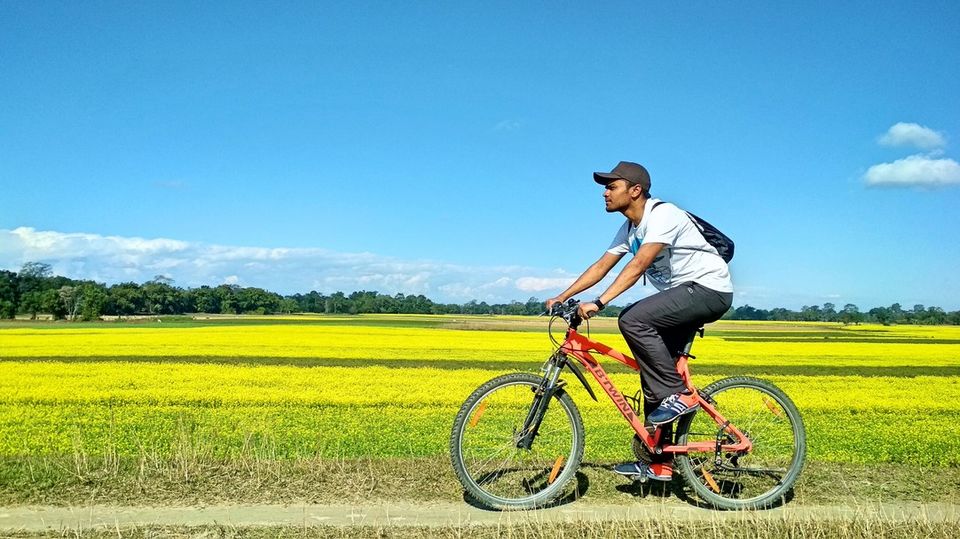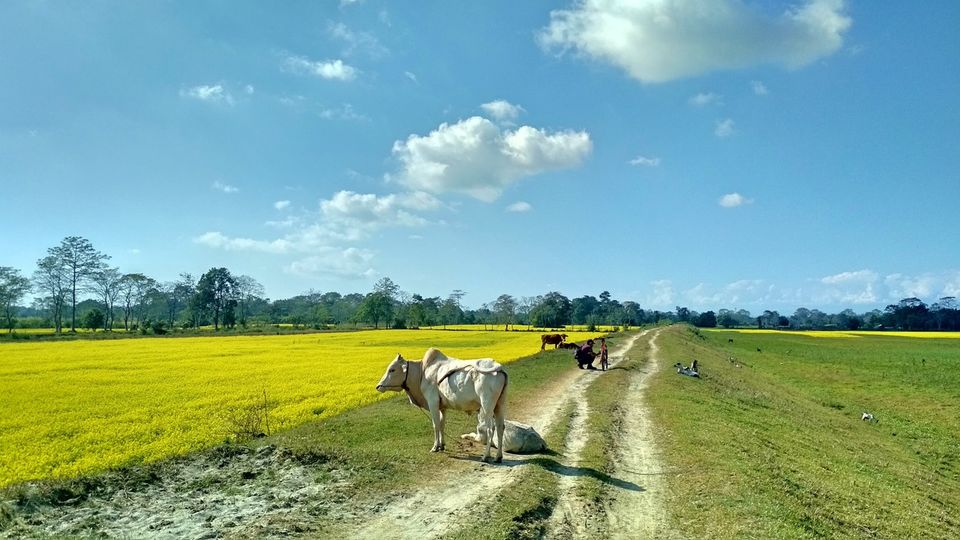 While experiencing non intruded landscapes, we came across a local kid. This kiddo with his glutted eyes asked if we could exchange his traditional bicycle with our geared mountain bike. This request aroused as he never had an experience riding a geared bicycle. The trade was done within no time and as a good will gesture, he invited us to feel the warmth of his house which was just few meters away. The purity and honesty of a 10 yrs old kid just made my day and gave me a life lesson that "Life can be beyond beautiful by just pursuing minimalism in our daily lifestyle".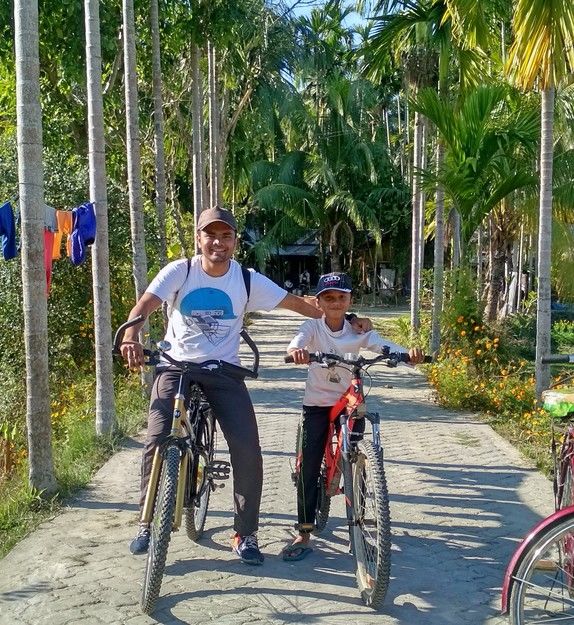 But the bitter truth is that, Assam sees an annual onslaught of floods, which wipe away lives and homes due to the intimidating level of the Brahmaputra. This leads to massive soil erosion hitting the island hard as it is slowly eaten away and may get completely vanished within 10-15 yrs. The world's largest riverine island needs a holistic disaster management plan, community initiatives and better coordination with other states.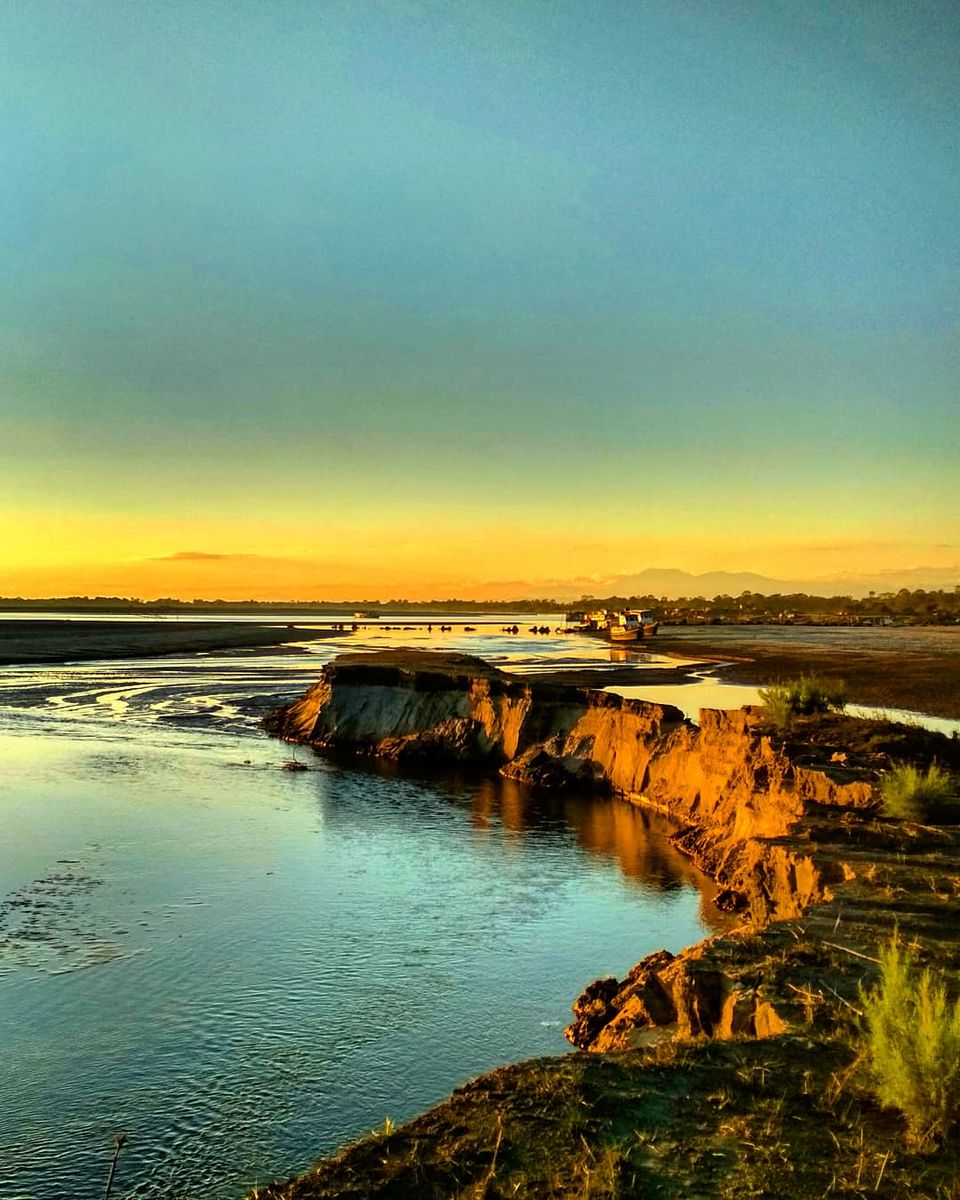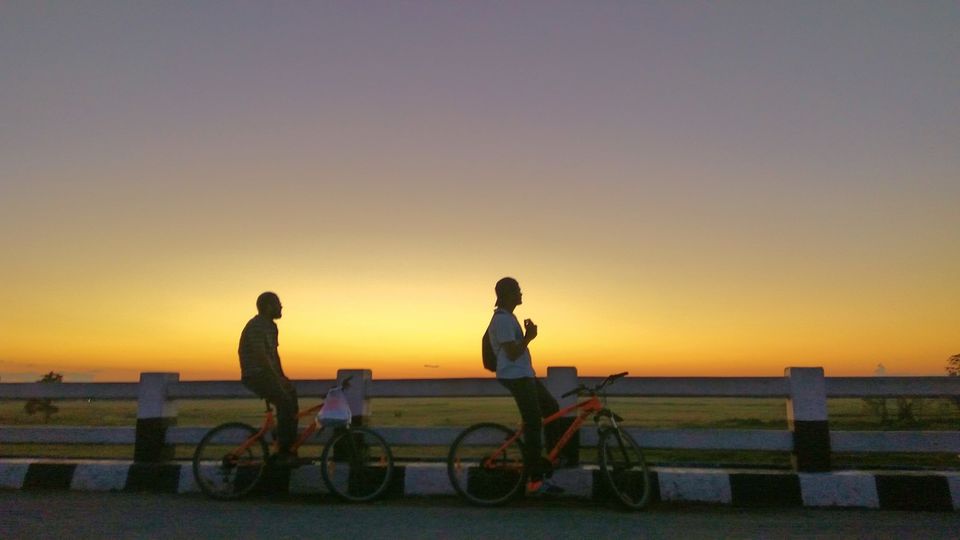 As the sun set over the majestic Brahmaputra, we bid farewell to the river island. We then took a ferry ride from Khabolu ferry service and then reached North Lakhimpur. Took a bus for Tezpur in order to start our Tawang journey.
Frequent searches leading to this page:-
Assam Holiday Packages- 8 Nights & 9 Days Tour, Assam Meghalaya Tour Packages, tour packages for assam and meghalaya, 5 Days 4 Nights Highlights of Assam Meghalaya