When in Majuli, know your Satras. Do not worry, if you don't know them yet. Your friendly driver, guide, home-stay owner or just anybody will direct you to the main ones there.
Don't ask me for the names because I do not remember and there is google for all those mortal things. What is immortal is how you feel at those and what you take back as memories.
Friendly travel tip, do not shy to ask your guide to take you to the less famous or less popular ones. The locals tend to take you to four main ones, but the smaller ( and not so significant one according them) are equally charming, filled with the Ahom Kingdom effect on them.
One of these also has a small museum attached, where you can see a long piece of fabric, only that it is not made of any yarn but is ivory shavings delicately patched together. Do not miss out on that.
Some of these satras have beautiful lamp stands shaped in the Aum style, which looks beautiful closer to sunset. Remember, the sun sets early in this region.
In addition to the Satras, there is the Mukhra or mask making. If you have few days to spare, you can also learn the art from the local tribe. These mukhras are made from multiple layers of mud and hay put together and coated with color. With changing times, acryclic colors is what they now use to coat them. Few creative mukhra makers, have also made modern additions, which lets one move the jaws of these mukhras when worn on the face. Try them.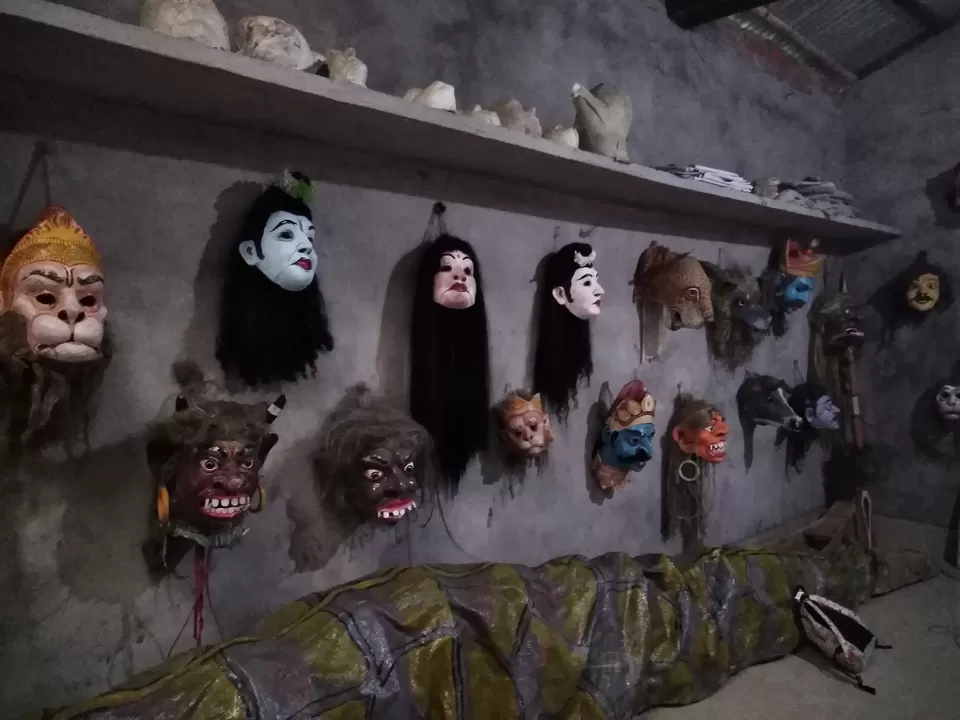 Almost every tribal house in this place seems to have a loom in its backyard. If you wish to buy the famous Mekhla Chador, you can ask the locals to direct you to one of the houses that sell them.
Surrounded by water (Majuli is an island) you can sit by the river-side and practically spend hours taking in all its beauty. There is also a bamboo bridge on the Subansiri river side, a unique one which is strong enough for motorbikes to pass. Two instructions here- I was there in March 2019, another wooden bridge was already under construction parallel to this bamboo bridge, so you may no more find the bridge in use. Second, in the event you are lucky and you find it operational, ensure you carry some cash on you. I walked gleefully across the bridge, only to be asked for Rs 20 when I landed on the other side. Not all joys come free :)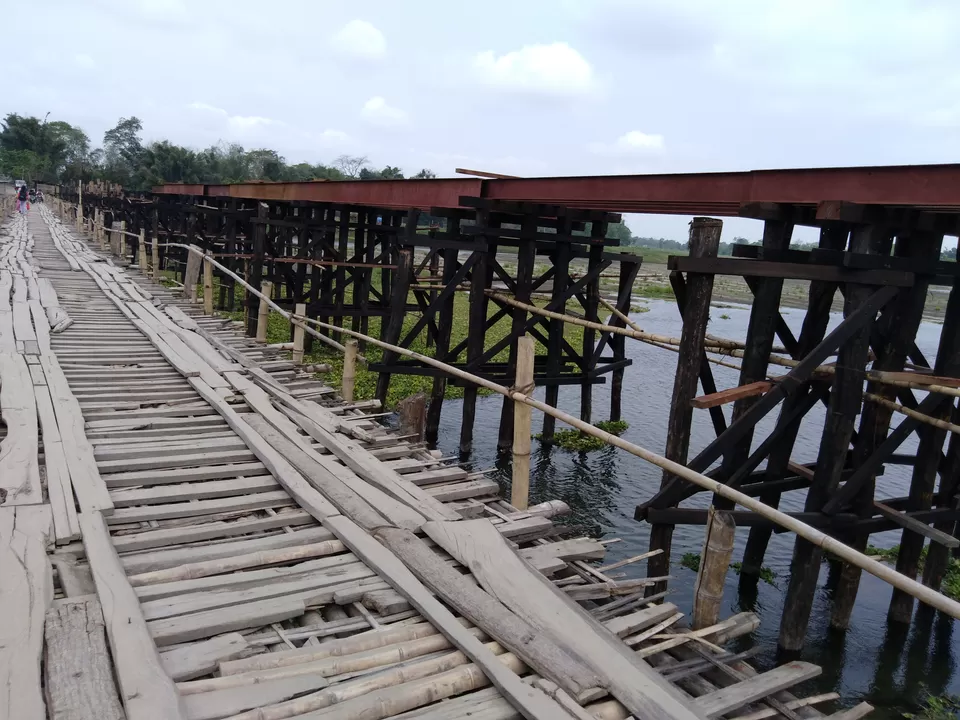 Majuli also has number of rice-beers outlets, I have not tried the ones in Majuli, but there is no reason to skip them. Please do try.
This is the second part of Sisters of the Northeast series. These are safe-keeps for myself to remember my nine-day trip to two of the seven sisters-Assam and Meghalya. The third part will look at Holi when on Holiday.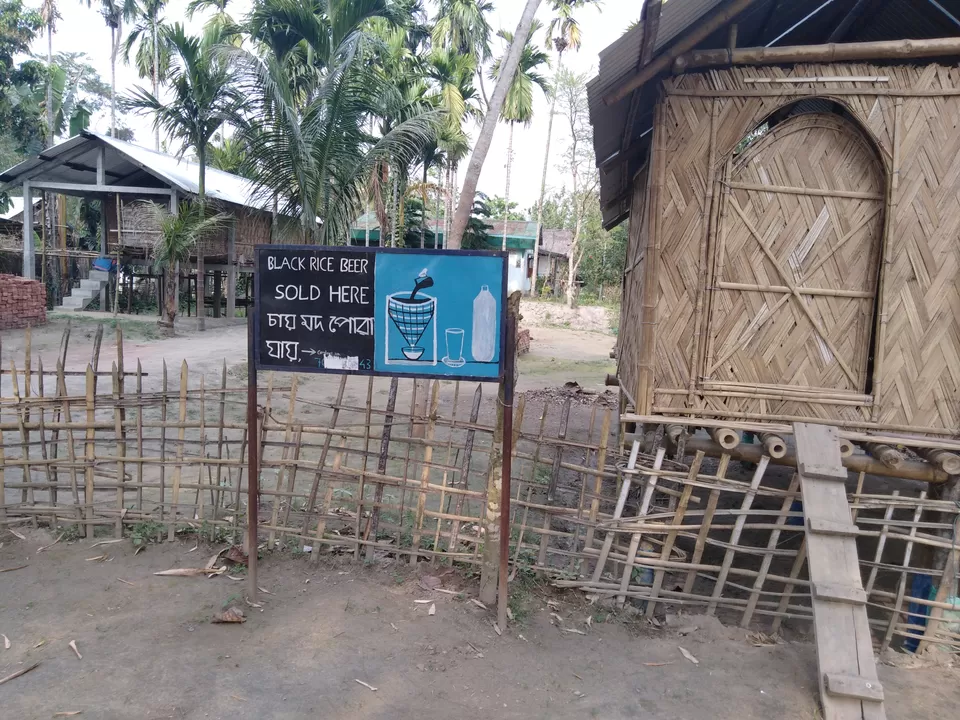 Frequent Searches Leading To This Page:-
majuli island in assam, majuli river in assam, hotels in majuli island assam, resorts in majuli assam, majuli river island in assam