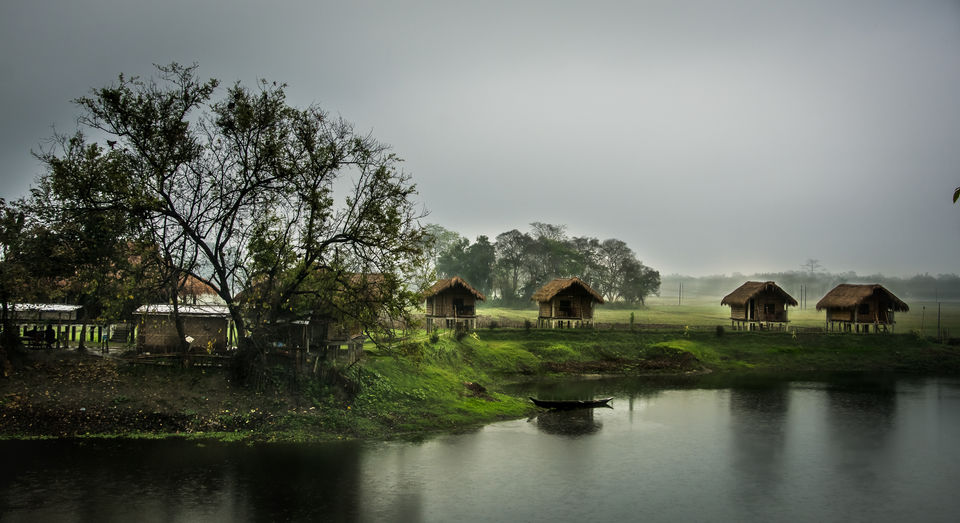 "Have you heard of Majuli?" That was how I countered my colleague's inquisitiveness of the beauty of Assam. There he sat for the next 10 minutes, listening with awe as I narrated my description of this nature's gift to Assam.
Majuli is a river island in Assam in the Brahmaputra river. Fun fact, it is the first island in India to be made a district. Majuli is "Like all magnificent things, it's very simple". Boats, bamboo houses, the greenery, the sunsets, the sunrise, the nam-kirtan of the Satras, the food and the people, together they mingle and weave an atmosphere that instills peace and tranquility in one's mind.
How to reach?
To reach Majuli, the journey in itself is adventurous. One has to reach upto Jorhat, which is well connected by an airport, or take a train or bus from Guwahati. Once in Jorhat, you can hire a taxi to drop you at Nimati Ghat, which is approximately 15 kms from Jorhat town. From the ghat, you need to ride a ferry to cross the Brahmaputra river and reach Majuli. The ferry rides are breathtaking. Ensure you enjoy the ride to the fullest.
Where to stay?
There are lots of options for spending a night or two in Majuli. I would personally suggest to book cottages, as they let you have a better taste of the ambience. It feels like staying with nature.
The one I stayed in was Ygdrasill Bamboo cottage. They charged me INR 1800 for 3, including food. They arrange free of cost at night, especially during winters. You must not miss their Axomiya Thallis (dal, bhaat and aaloo bhaaji/ aaloo pitika). They are, "simplicity, at its best !"
Frequent searches leading to this page:-
Explore Majuli Island Tour, Majuli tour Packages to Explore Majuli, Majuli Island in Assam India travel tour packages, Majuli Island in Assam