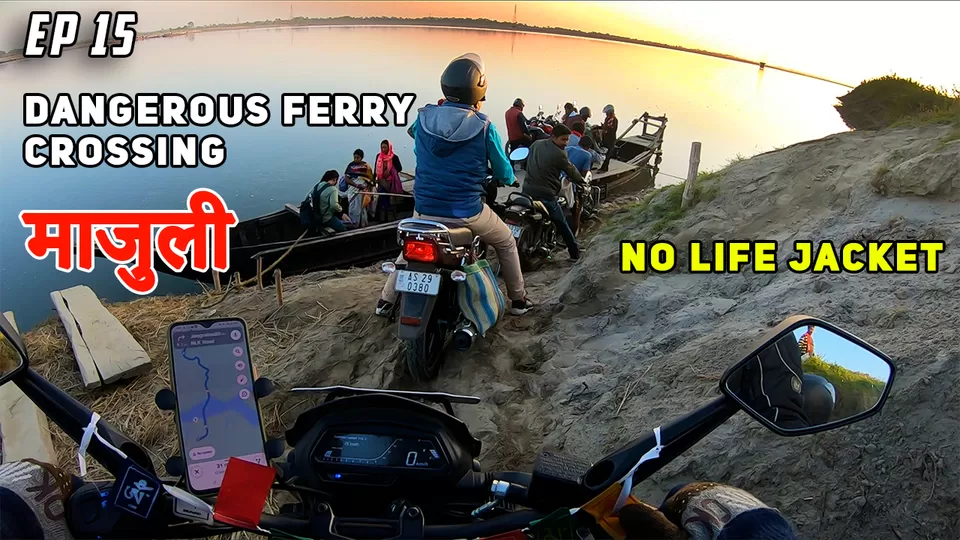 During my SOLO ride to explore North East India, I decided to visit and explore Majuli. Majuli is the Biggest River Island in India. Which means, there will be ferries involved that take you in and out of Majuli.
I was riding from Ziro to Majuli via North Lakhimpur. I blindly followed Google Maps and combined with me missing a clear road and taking a wrong turn clearly put me in a position never before. I had no option but to ride my fully loaded heavy motorcycle through the fields and ask numerous people for directions.
When I finally made it to the ferry point, I just couldn't believe what my eyes saw. It was very risky and I had heard about instances where traveling in such boats/ferries without any safety turned out fatal. I had no choice. Or may be I did?
Watch this amazing vlog to know what I went through that day. But at the end of the day, it was one of the best and off beat experiences in the end. I dearly cherish those moments!
I am also on Instagram as @little_detours where I post travel content before anywhere else.
My Youtube Channel: www.youtube.com/c/LittleDetours
Check out my website: www.littledetoursoflife.com
#Majuli #LittleDetoursOfLife #IncredibleIndia