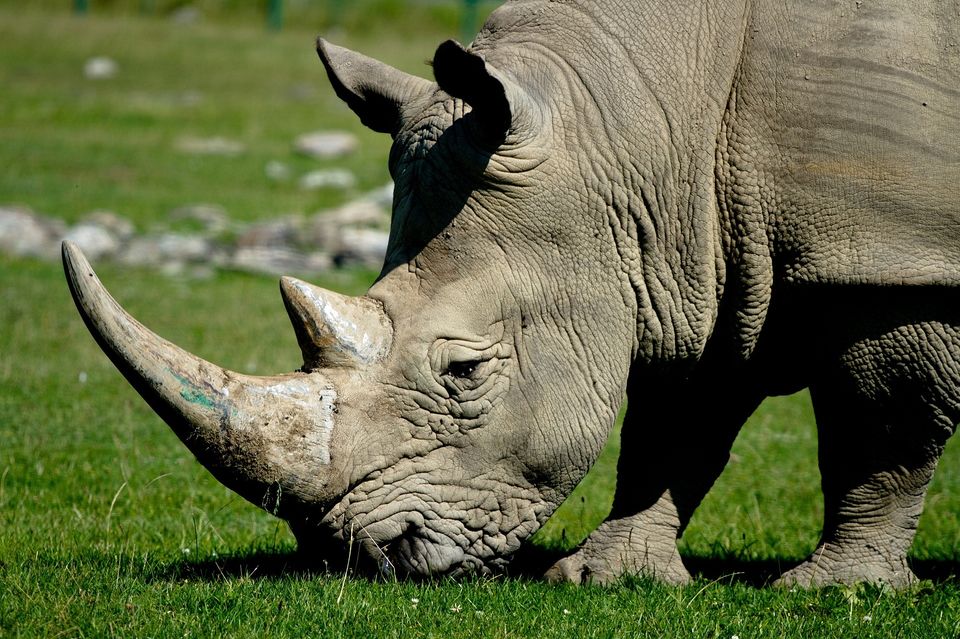 While I was compiling the list of delectable teas from around the world, I realised that there is one tea which has left its indelible mark and has influenced the tea culture in the subcontinent. Home to the largest tea plantations in the world, Assam Black Tea has been a constant in every household in the subcontinent, thus preserving the state of Assam in our subconscious since childhood. Until the advent of low cost air travel and re-ignition of our zeal towards exploring our diverse country, this beautiful region had remained relatively unexplored. However, it's easy to see that North-East India now features prominently on every traveller's bucket list - for completely understandable and justified reasons.
Assam is a shining jewel of a region which has been blessed with some of the most beautiful landscapes, cultures and traditions. Although 5 days does not do any justice to the deep rooted local experiences in the region, it is probably enough to give you a true taste of a state whose name had been lingering at the back of your head ever since your childhood but which you knew so little about.
Day 1
Unless you are planning to explore the state on motorbike, for which you will probably start off your journey from Siliguri, Guwahati remains one of the most accessible and convenient entry to the state. Widely heralded as the gateway to the North East, it's a shame that finding useful travel information about the state still remains a considerable challenge, with Lonely Planet itself boasting of travel information which is outdated by a couple of years!! Guwahati is pleasantly surprising in a lot of respects, specially if you have landed with the preconceived idea about the region in general. The sports capital of India, as it is popularly called, the city is bustling with modern outlook perfectly preserving the traditional and cultural heritage of the region in its canopy.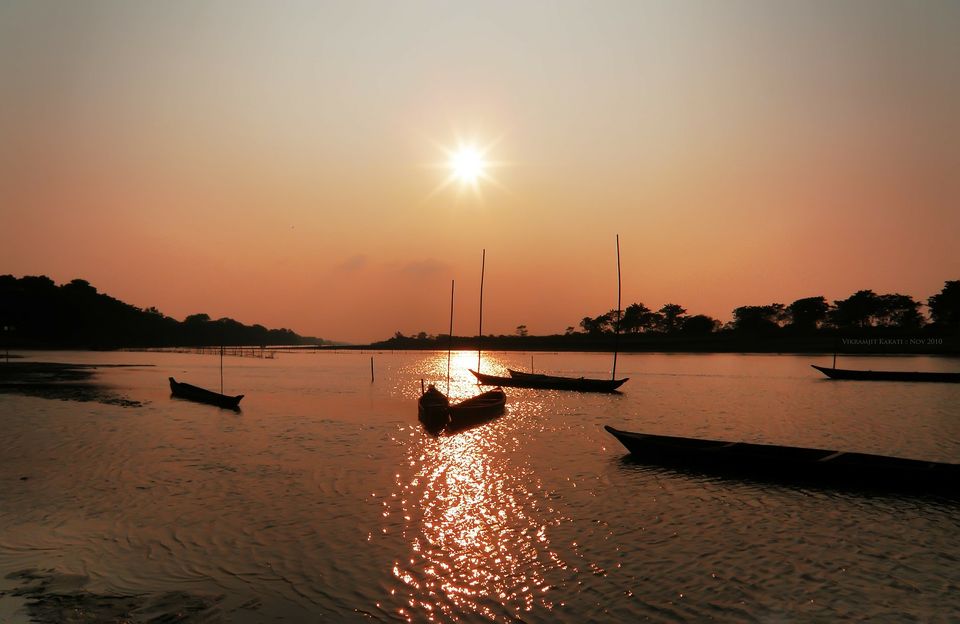 Start off your experiences with a visit to the Kamakhya Temple perched atop Nilachal hill to the west of the city. Being the oldest one of the 51 Shakti Piths, is holds a special reverence in Hindu faith. You can visit their website for the puja timings, in case you wish to attend one. Although you can find a lot of options to party and shop, like in any major city in India, a slightly offbeat but amazing experience is that of a sunset cruise operated by award-winning Alfresco Grand. It is a really affordable and exciting way to witness your first sunset over the mighty Brahmaputra river - a perfect end to your first day in Guwahati.
Round off your day feasting over and Assamese Thali, an assortment of local cuisines similar to the ones you get in other parts of the country. It typically includes a portion of grilled fish or fish curry.
Day 2 and 3


If you had not noticed the various pictures, icons and caricatures of one-horned Rhino embellished almost everywhere while you explored Guwahati, you were probably walking with your eyes closed!! A glimpse of this majestic State Animal of Assam is what throngs thousands of travellers to the shores of Brahmaputra, and there's no better place than to meet him on his home turf - that of Kaziranga National Park.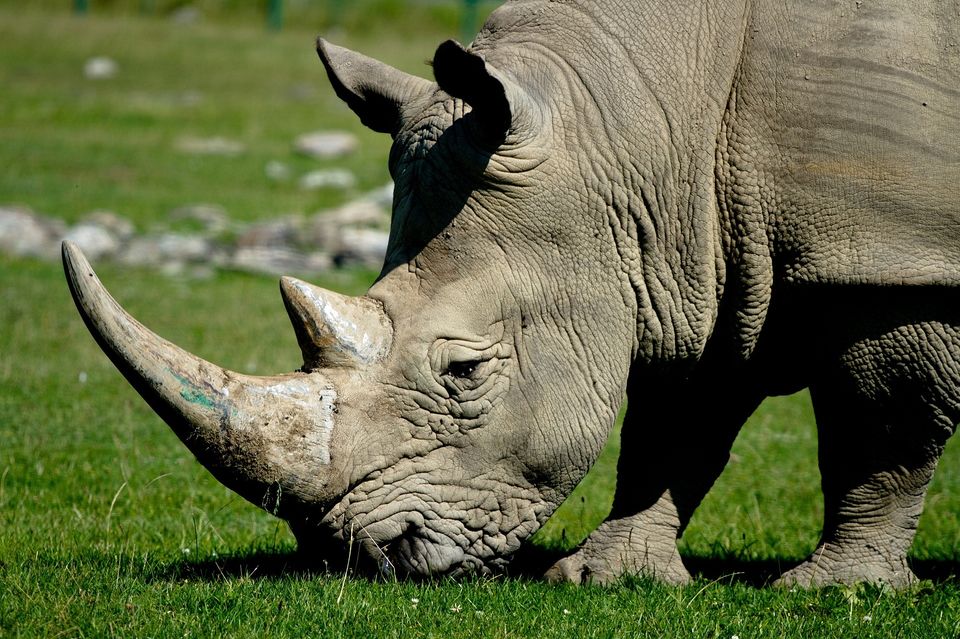 A four hour comfortable drive on NH27 from Guwahati brings you to the gateway of Kaziranga National Park. There are state transport buses plying frequently between Guwahati and Kaziranga, which you can board from the main bus stand at Paltan Bazar. It is recommended to spend a night in Kaziranga, as one day is just not enough to experience the pristine landscapes and nature in the national park. It is paramount to reach here early in the day if you want to experience the elephant safari, since it is only operational for a couple of hours every day. So being an early riser helps, for you have to reach here by 5:30 or 6:30 am at the latest!!
Personal Opinion : An Elephant ride or any playful activity involving them is a topic of moral consideration for me - and I know I am probably not alone. I would recommend you do your own research and come to an informed conclusion for yourself.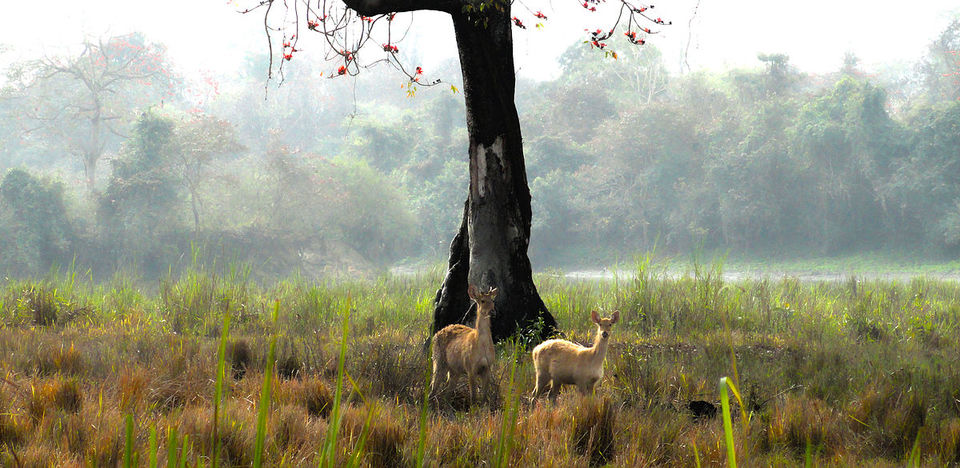 Alternatively, you may choose to hop onto a jeep safari which is fun, although the sound of the engine does not necessarily guarantee Rhino sightings!! However you need not lose your sleep over it, as the National Park is home to a diversity of wildlife other than the Rhino, with tigers, deer and wild buffaloes calling this region their home.
Day 3
Kaziranga has so much more to give to travellers than the safari experience. Head out to one of the most popular and oldest tea estates in the state, the Hathkuli plantation, to witness how famous Assam tea makes its way from the plantations to your tea-cups. In local language, the name translates to a place frequented by elephants, but you need not fret over it!! It is a beautifully preserved, completely organic estate being operated with consideration towards nature being a primary goal.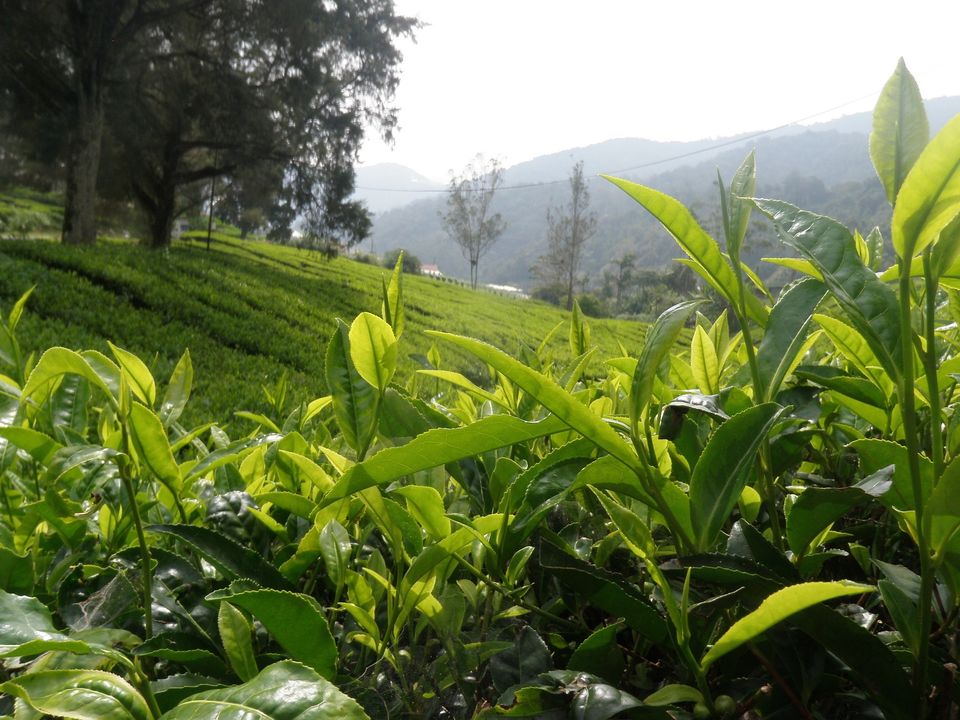 If you venture ahead then a few hour's drive can bring you to the natural abode of the only ape species found in India - the Hoolok Gibbon. Hoollongapar Gibbon Sanctuary is a wildlife sanctuary 3 hour's drive from Kaziranga and can turn out to be one of the most memorable experience of yours in the region. You can easily spend hours here, immersed in the natural ambience and observing the distinct gibbon and the "Hoo" sounds that they make!!
Day 4 and 5


When you realise this gem of a relatively untouched piece of spectacular natural beauty will probably get eroded in a couple of decades from now, you cannot help but thank your stars that you got to experience everything Majuli had to offer. Majuli island in the middle of the mighty Brahmaputra held the world record for the largest river island in the world and given how inaccessible it has been until recently, it is indeed the perfect definition of a laid back, idyllic and authentic natural retreat.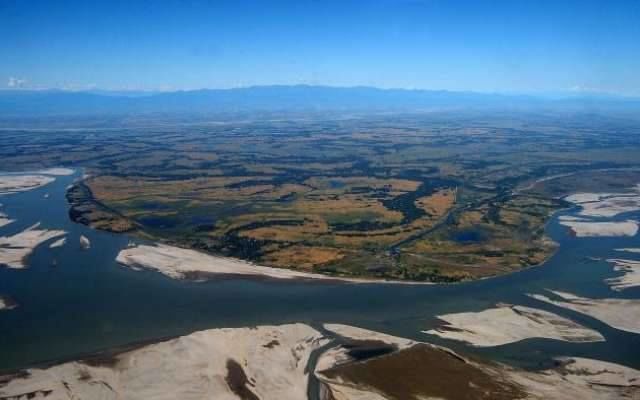 Local ferries to Majuli ply from Nimatighat, which is around 20 km from the town of Jorhat. Since all the locals take the same ferry, you can expect a heavy footfall on them. An hour ride later you'll be ready to explore the authentic lifestyle and culture calling this island their home. What is particularly interesting, apart from the peaceful ambience, are the Satras in this island. Samugari Satra, for example, is the place to witness the famous mask-making of Majuli. Alternatively, you may head to Dakhinpat Satra, which is a pious place of worship and the location for the famous Raj Mahotsava festival.
Spend the night in one of the many local home-stays and rustic guest houses, particularly along Garmur Satra. The offer you traditional and authentic ambience to spend your evenings in, with rooms constructed on elevated platforms and almost entirely of bamboo. Many might also include local food prepared on wood-fired stoves local to the region.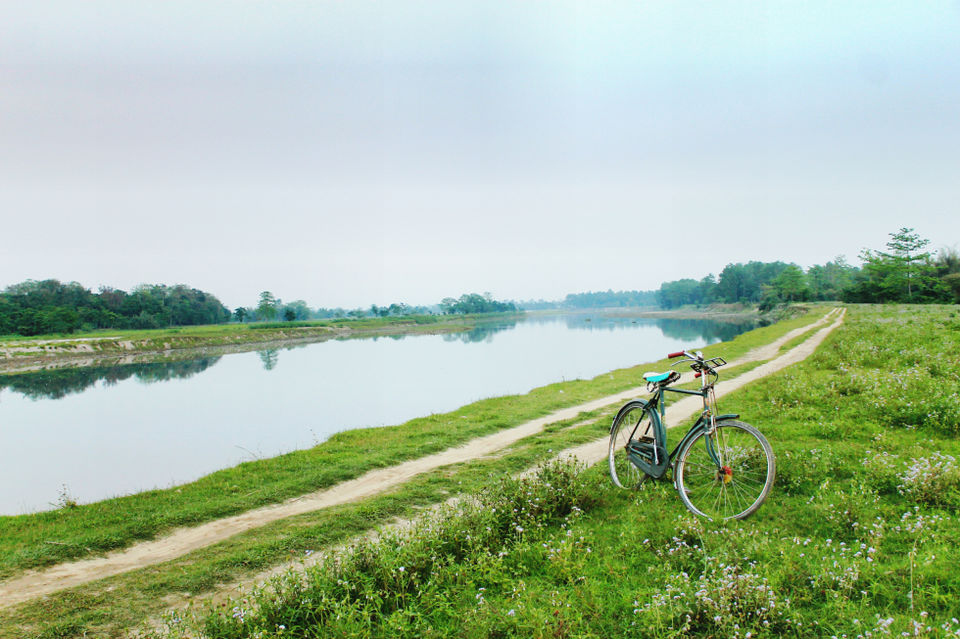 As you make your way back to Jorhat, you'll realise that you left a piece of your heart somewhere in the island. Unsurprisingly, you'll have a similar feeling at the back of your conscious when you take that flight back home from Guwahati. After all these years, the taste of Assam Tea will now be associated with the sweet memories of the days you had spend in the jewel of the North East - Assam!!
How to get around?
The easiest and most convenient option to reach Assam is to fly to and from Guwahati. The capital is very well connected with all major cities in India and the are multiple budget operators flying regularly to Guwahati. Alternatively, you may choose to take the train to Guwahati, but it will invariably be a really long journey from almost all major neighbouring cities. As for internal connections, Assam State Transport Corporation has an exceptional coverage between all the major towns you may wish to travel to. The state owned transport corporation operates frequent buses between Guwahati, Jorhat and Kaziranga, making them a really cheap option for travelling ins Assam.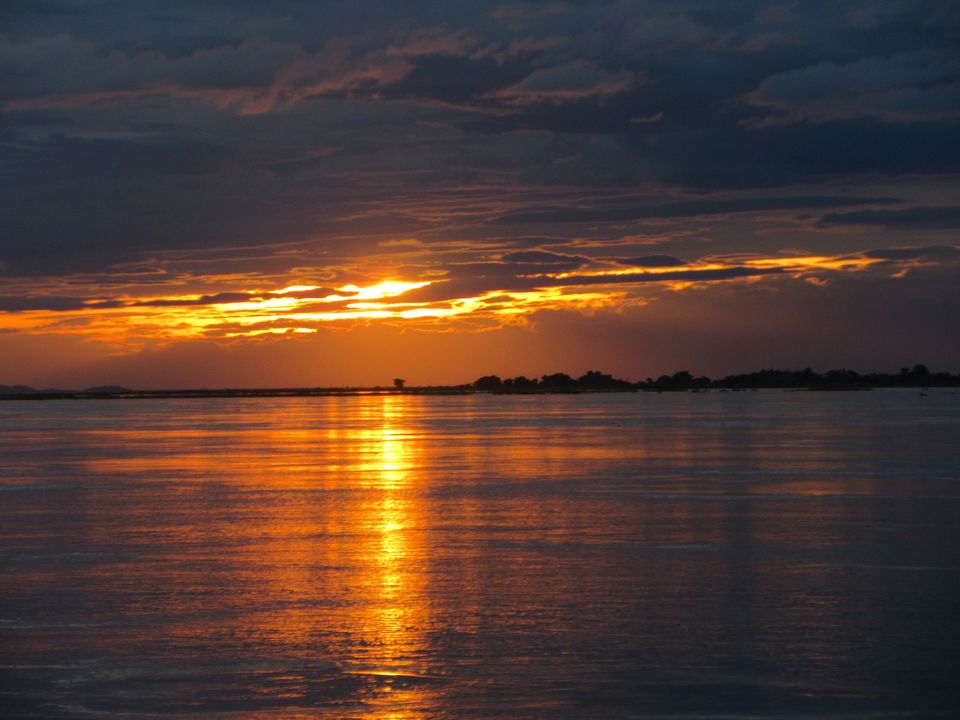 Where to stay
Guwahati has plethora of options when it comes to accommodation, ranging from budget hostels to more luxurious and private options. The prices may range anywhere from 500 rupees to 3000 rupees per night. Kaziranga town outside the national park perimeter also has plenty of options to spend the night in. If you are looking for a laid back beautifully landscaped option then I would recommend you to check Jupuri Ghar. In Majuli island most of the good guest houses and home stays are around Garmur Satra region. Do check out La Maison de Anand, which offers an authentic local experience without pinching your pockets.
When to go
Assam is best experienced during the dry summer months of April to June. It is highly recommended to avoid the monsoon months of July-September for the mighty Brahmaputra is notorious for bringing some of the worst floods and landslides in the region every year, making it a dangerous time of the year for travelling.
----------------------------------------------------------------------------------------------------
From doing my bit towards the environment by working in future mobility research domain, often finding myself wandering aimlessly through landscapes, to continuously seeking thoughtful conversations with travellers from across the world, I wish to experience the world and bring a change towards its sustainability. I am a firm believer in the philosophy that a human should experience everything in his/her lifetime (...specialisation is for insects....). So feel free to say "hi" to my photographer alter-ego @througharobinseye on Instagram, understand my emotions as I narrate my personal travel experiences at www.talesofarobin.wordpress.com or sing along with me @undrkn5trk5hn
-----------------------------------------------------------------------------------------------------
Frequent searches leading to this page:-
assam tour packages, Assam Meghalaya Tour Package of 8 Days, 7 Day Assam Meghalaya Tour with Rhinoland, 7 Days Kaziranga Meghalaya Wildlife Group Tour