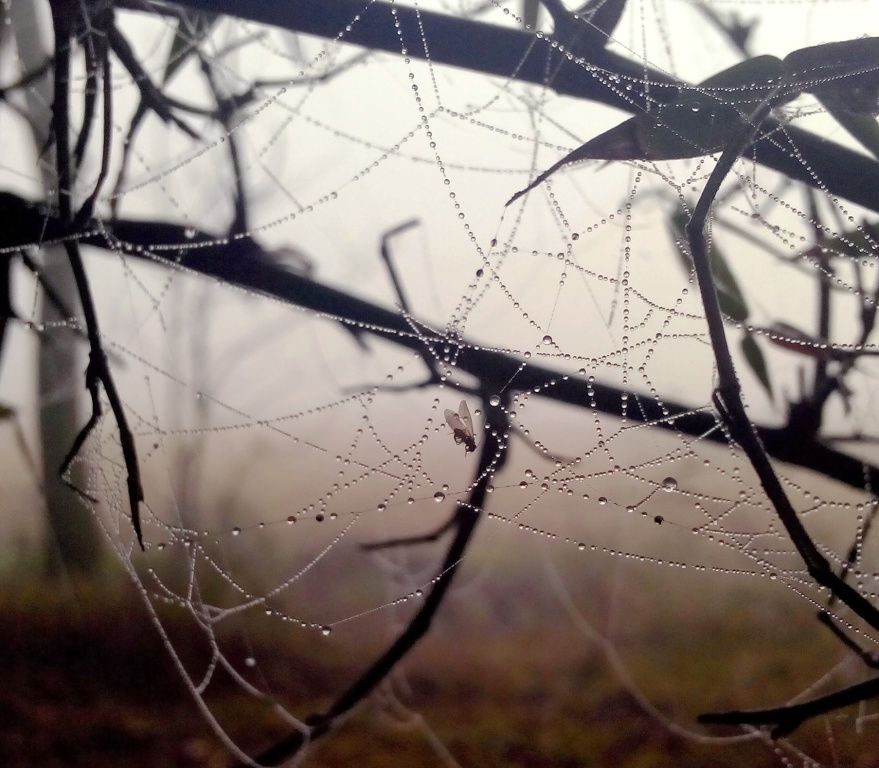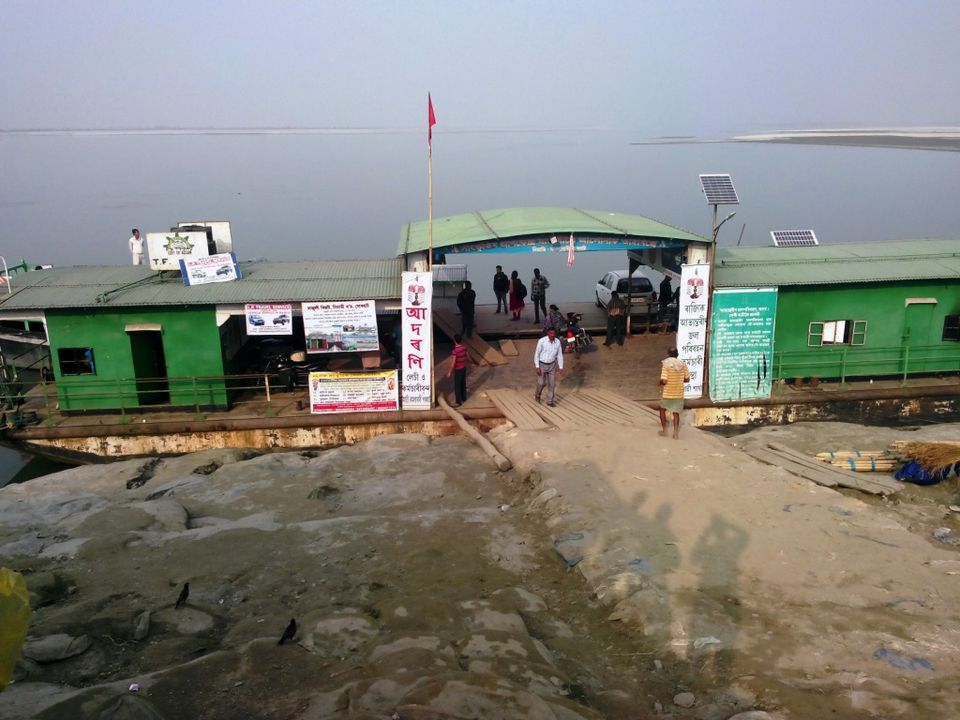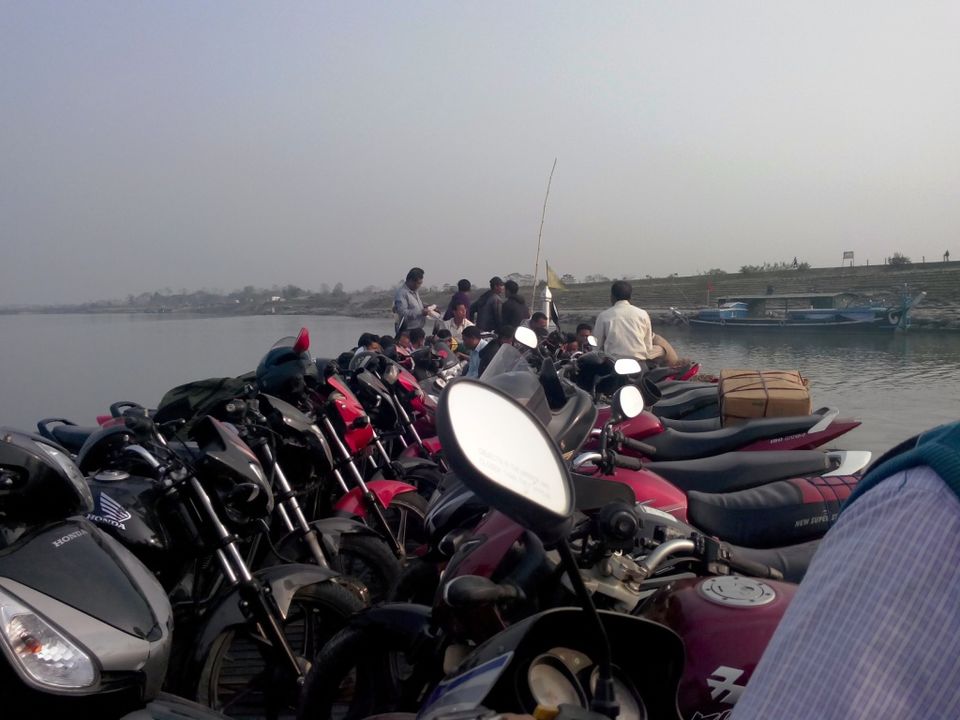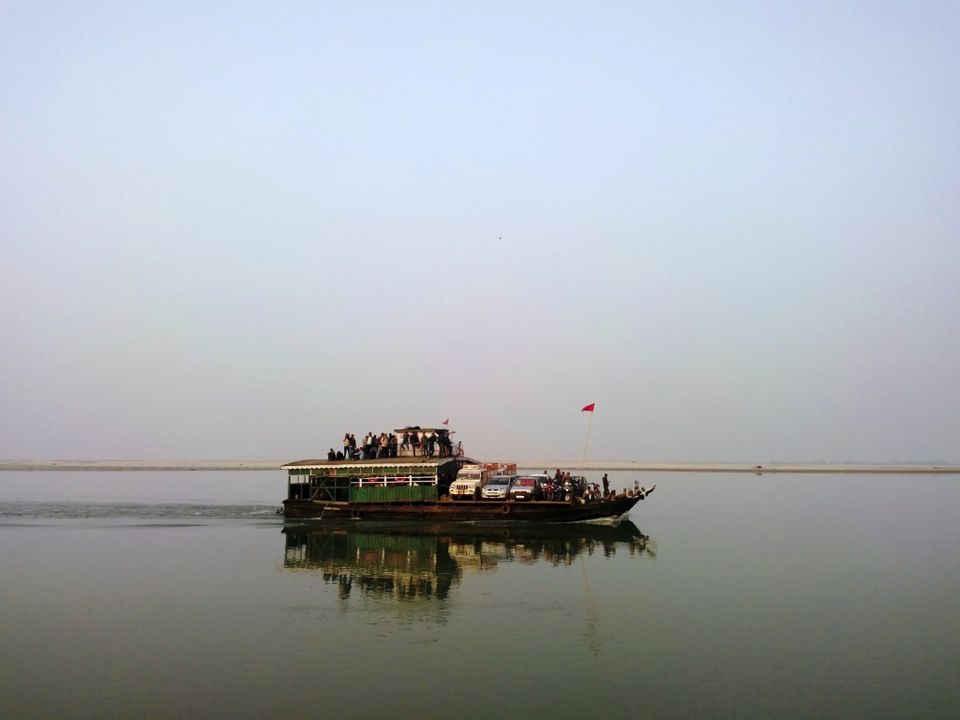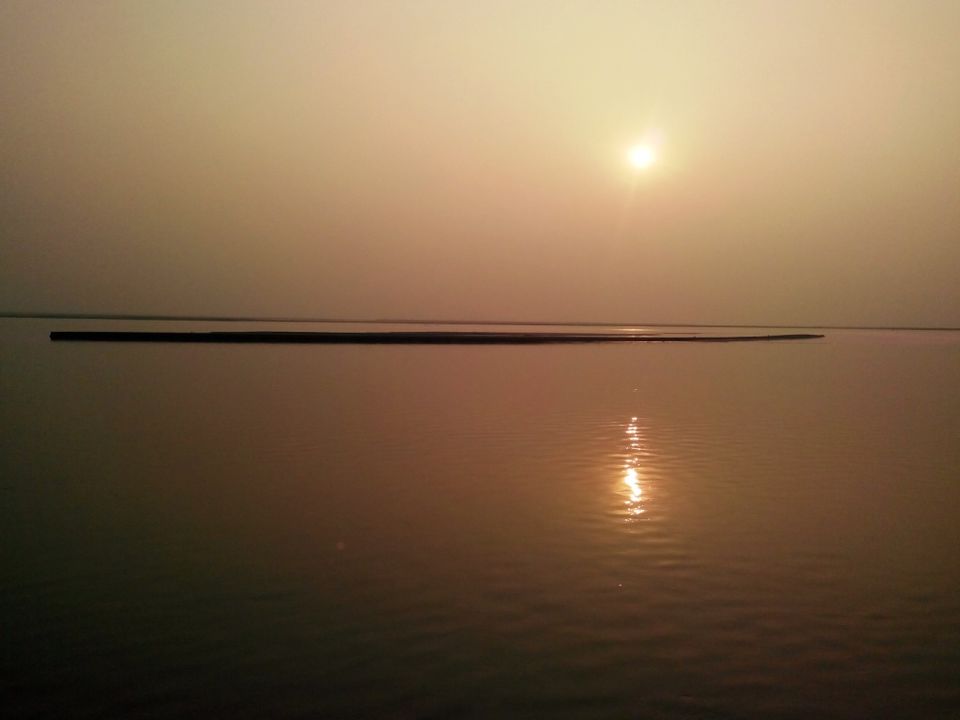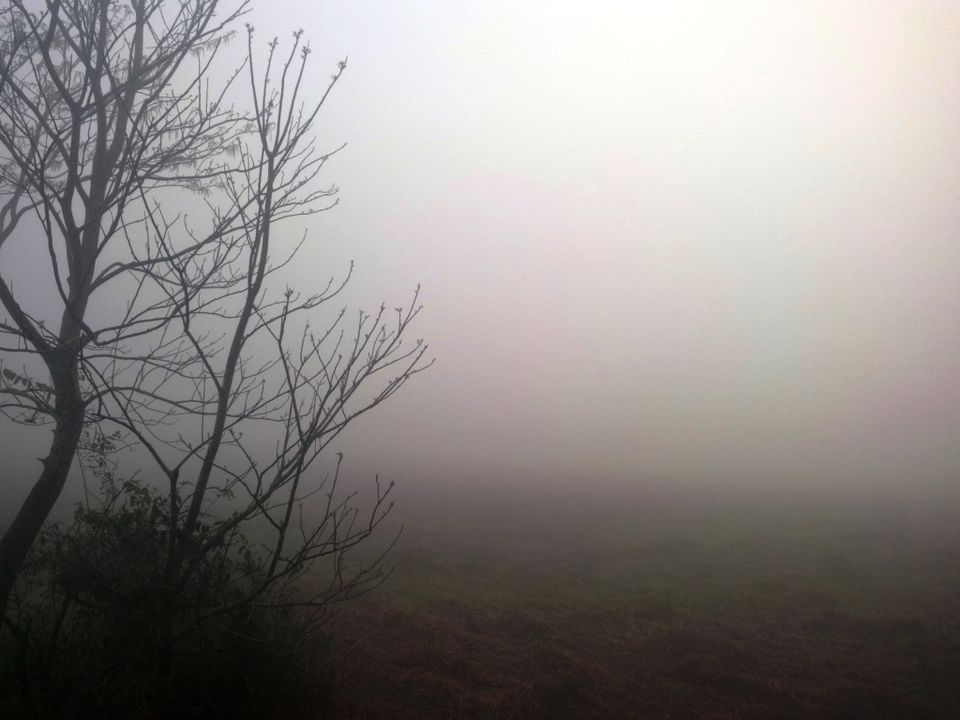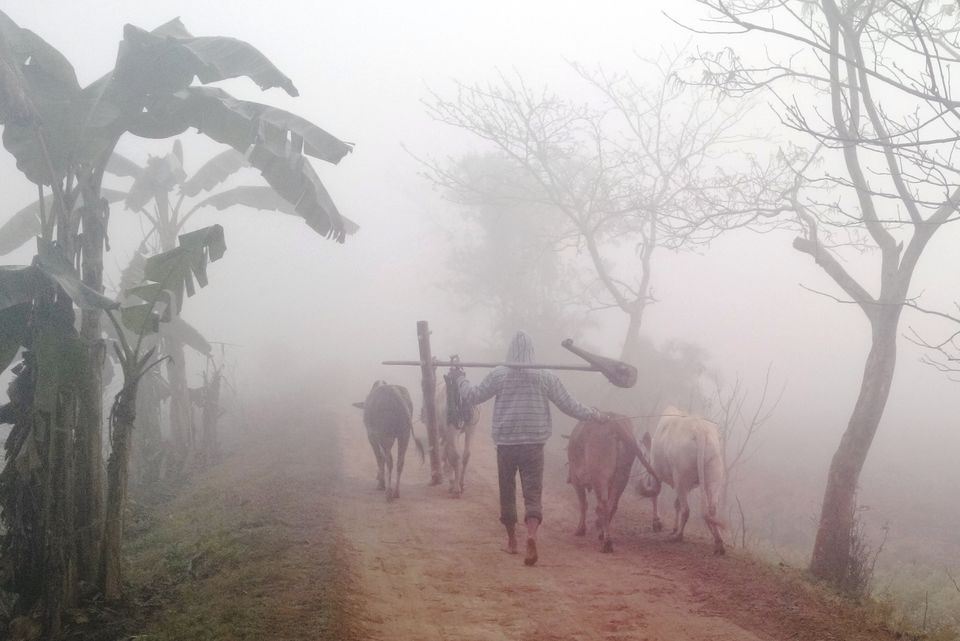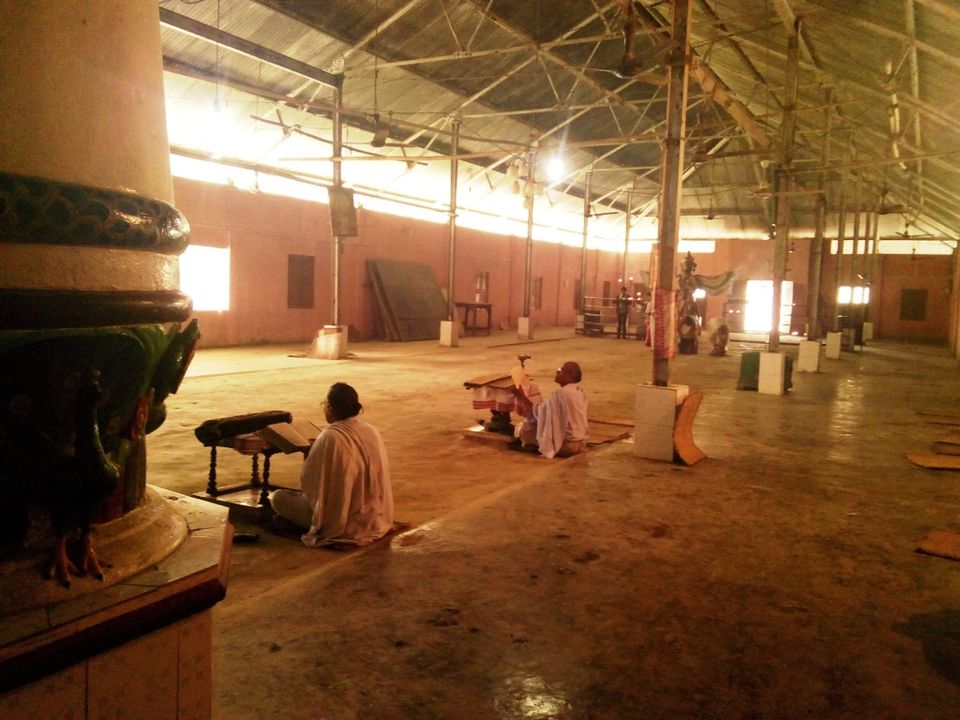 Forty five minutes prior to the trip, we finally decided that the trip was on…half an hour prior to the trip, we had not even started packing! We hurriedly bundled our bare essentials and threw them into our bags. It was already half past eleven in the morning and we didn't have much time to spare….after all we had a ferry to catch!
It was a surprise trip to the fabled river island of Majuli. However, nothing about this trip, (except the wedding which we were about to attend) was planned and nothing about it was supposed to be extraordinary….just another big fat Indian wedding….brushing these bleak these thoughts away, we zoomed through the rather deserted NH37 in my Alto K10 on our way to Nematighat, the point in Jorhat District of Assam, where we were to board the ferry leading us to one of the largest river islands in the world!
The drive from Dibrugarh took about three hours. At about three in the afternoon, we reached Nematighat and thankfully found a ferry waiting there. My K10, along with three other vehicles was placed on the lower deck of the ferry. About a fifty motorbikes were placed on the upper deck and there were about 150 people on board including an elderly couple of foreigners.
Curses were uttered to the government under the breath for not constructing a bridge to this island…It would have made the trip much easier and inexpensive (Crossing the car on the ferry cost us a whooping Seven Hundred bucks)! However, Magical Majuli began to unfold itself as we started cruising through the emerald waters of the Brahmaputra and I thanked the heavens a hundred times for not letting a concrete bridge destroy the charm of travelling to Majuli! The ferry ride to Majuli is the second most wonderful thing you'll experience if you're LUCKY enough with the trip! You see I emphasized on the word lucky…how else on earth will you feel if your ferry is being led by an endangered river dolphin….and just as you take out your camera for the shot of a lifetime, it is nowhere to be seen? Or how will it be like to witness the sunset from amidst the Brahmaputra River from the upper deck of a ferry….to be fortunate enough to see the golden horizon offering a magnificent kiss to the gleaming water of the Brahmaputra? Perhaps you'll enjoy it more when the sky overhead is suddenly filled with cranes, egrets or ducks flying past your ferry in fascinating patterns....these are the moments when you wish concrete asphalt and plastic hadn't spoilt our rich natural heritage and feel thankful that there exists places like Majuli, which have so far not succumbed to the lure of these materials as much as we have!
About an hour later, we reached Kamalabari Ghat where we de-boarded the ferry and were finally welcomed by vast expenses of pollinating mustard fields of Majuli…seeing never ending yellow expanses of mustard fields with little reservoirs of water in between will most certainly spark the William Wordsworth in you!
I prefer not to go into the details of wedding that we had come to attend. Indian weddings are nearly the same everywhere (Except that here we got to enjoy rice that was produced in the neighbouring paddy fields). Since it was already late in the evening and there was no way we could go back, we were allotted a room and a bed by the next door neighbour of the groom so that we could spend our night (Such hospitality!! And free of cost!!!)
Jumping to our adventures the next morning. Despite the weather being severely cold, I did not want to waste the opportunity to witness the sights and sounds of this exotic island before sunrise. Having already awestruck by the yellow fields of mustard the previous day, I just could not keep sleeping whilst the world outside was slowly unfolding its beauty…So while my friends remained asleep, I silently crept out of the bed and went outside. To my surprise, early morning rural life had already begun even as the entire place was covered by a dense cover of fog…farmers were already on their way to the fields accompanied by their cattle…the ladies had already started their household chores whilst my lazy-ass friends were cozily curled up under layers of blankets….after a brief stroll around the fields I too couldn't resist my urge and finally found myself wrapped under the sheets with my friends once again!!
A couple of hours passed until the fog had finally lifted and after a hot cup of tea, we found ourselves venturing out. Our next stop: Auniati Xatra, a monastery preaching neo-vaishnavism since 15th century AD. Earlier, you might have noticed how I had mentioned about the ferry ride to Majuli being the second most wonderful thing to be experienced by the ones coming here…well, prior to my visit to Auniati Xatra, I had no idea that this trip was going to be of any spiritual significance to someone who was as remotely religiously motivated as I was….everything was perfect until we entered this massive hall where a few aged disciples were singing hymns in the praise of God. Then and there I entered into a state of tranquility…I stood rooted on the spot for what seemed like eternity…It's not like I have not visited temples or churches before…I have also listened to some lovely hymns dedicated to the Almighty prior to this….but this was…something different…perhaps there was something in the voice of the disciples….perhaps there was an immense power in the vibrations of their vocal chords that held me there like a magnet holds a ferrous object…I felt like I had been hypnotized…overpowered…by a sudden burst of calmness that this voice emitted…I did not want to move…was it only me?…For my friend seemed absolutely normal....he was in fact literally pushing me out of this great hall…I really don't know what had happened to me there but I remained spellbound for hours even after we had left the place…I really hope that you also experience the most wonderful thing about Majuli the way I did…
There are many other monasteries, wetlands and bird sanctuaries to visit in Majuli…so make sure you make Majuli your travel destination once in your lifetime...visit this island in the month of October when the raas festival is celebrated with frivolity here…make haste though...you'll not have your lifetime to visit Majuli, for the island may be wiped out from the face of this planet very soon…
To visit Majuli, you'll have to first reach Jorhat District of Assam. Upon reaching Jorhat, take a cab to Nematighat where you'll have to board a ferry which will take about an hour to reach Majuli. Ferry services start at about 7.30 in the morning and continue untill four in the evening. Ferries depart to and arrive from Majuli every hour. Jorhat is well connected with the rest of India by road, rail and air.
Majuli is one of the world's largest river islands formed in the middle of the mighty Brahmaputra. Situated in the Jorhat District of Assam, this island is a biodiversity hotspot and is the cradle of Neo Vaishnavism in Assam. The island is home to numerous Vaishnavite monasteries locally called xatras which have preserved their unique cultural heritage for at least six centuries. Find out more about Majuli at https://en.wikipedia.org/wiki/Majuli
Frequent searches leading to this page:-
Kaziranga Majuli Guwahati Tour Package, Package Tour of Guwahati - Kaziranga - Majuli - Jorhat, World's Largest Fresh Water Island - Majuli Jorhat Tour, Kaziranga, Majuli, Jorhat & Guwahati Tour