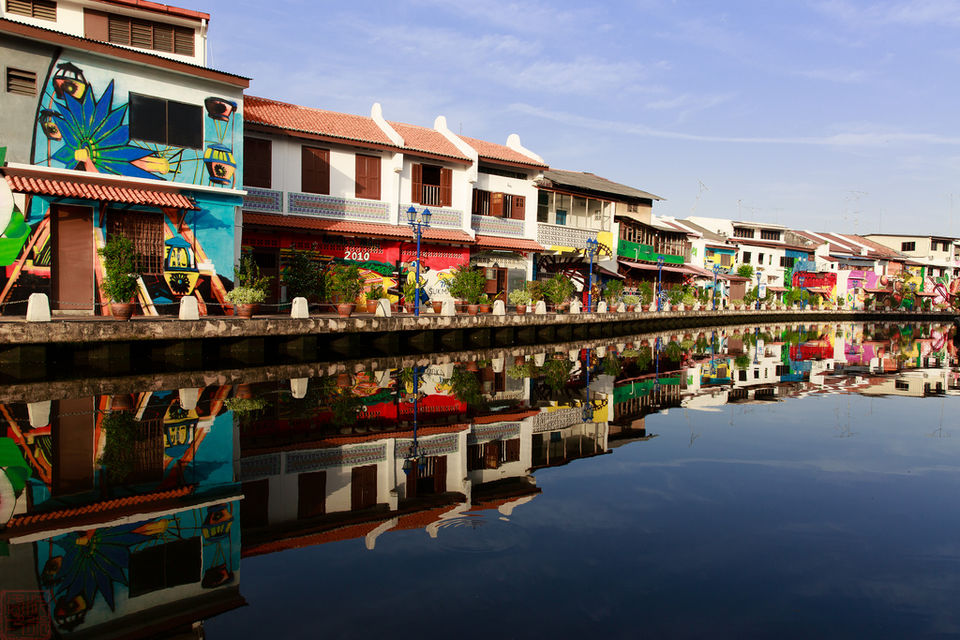 I can be sure that Malacca or Melaka would make you believe in love at first site and perhaps this is the reason why UNESCO had to list this historic city as a World Heritage Site. I'll name just three out of several beautiful things about it, you just have a look and try not falling in awe- its heavily adorned rikshaws (Trishaw- as it is popularly known here), Malacca River and Christ Church.
This historic city has been under the rule of Portuguese, Dutch, British and Japanese. So, there is this crazy blend of all these cultures around the world. I don't know why, perhaps due to the Portugal influence, this city somehow looks like Goa to me. Frankly this city doesn't seem like a place you need to budget for, mainly because this is a heritage site and sightseeing in such places costs lesser than visiting modern attractions like the Universal Studios of Singapore. (For Singapore budget tips click here and for Singapore budget shopping tips click here) .
Roughly, a one-day expense in Malacca for a tourist can cost around 400 MR, which includes your bus fare to Kuala Lumpur, major attractions, accommodation, food, laundry and transportation.Which according to me is doable.
1. Accommodation: This is obviously a necessity and you have a wide range of choices in this section as Malacca is a very popular attraction of Malaysia. The price of hostel accommodations in Malacca costs as low as 23 MR and 70 MR for a good budget hotel. This price can obviously go up as you please.
Malacca's famous food- Chicken Rice Ball (Image via)
2. Food: This too depends on how lavishly you want to spend. Food in this beautiful city is absolutely delicious. The lowest price on the menu of many restaurants of Malacca are about 4MR. Restoran Nancy's Kitchen, Restoran Nyonya Makko, Locahouz, The Baboon House and Veggie Planet are among the highest rated restaurants in Malacca.
3. Transportation: Okay! we know what we are going to talk about, the Trishaw, which is heavily decorated colorful garlands and what not. The cost of riding a rikshaw in Malacca is charged hourly and the approximate rate for the same is MR 40/ hour. Other modes of transportation for traveling in, around and out of the city are taxis, Panorama Buses (tourist bus) and State Buses. If you are planning to explore the city on a taxi, you need somewhere between MR 15 and MR 20 and more if you are to be going beyond the city.
Christ Church (image via)
4. Top attractions and fees: My favorite, River Cruise, is recommended for leisure travelers. The price for the same differs for M-card holders and non M-card holder, starting from MR 5 for a child (M-card) to MR 15 (Non M-card). Other attractions of Malacca with their entry fee are- St. John's Fort (free), Malacca Zoo (MR 4 to MR 10), Malacca Sultanate Palace (MR 1 and MR 2) And Malacca Zoo (between MR 5 and MR 23.7)
(Feature image via)