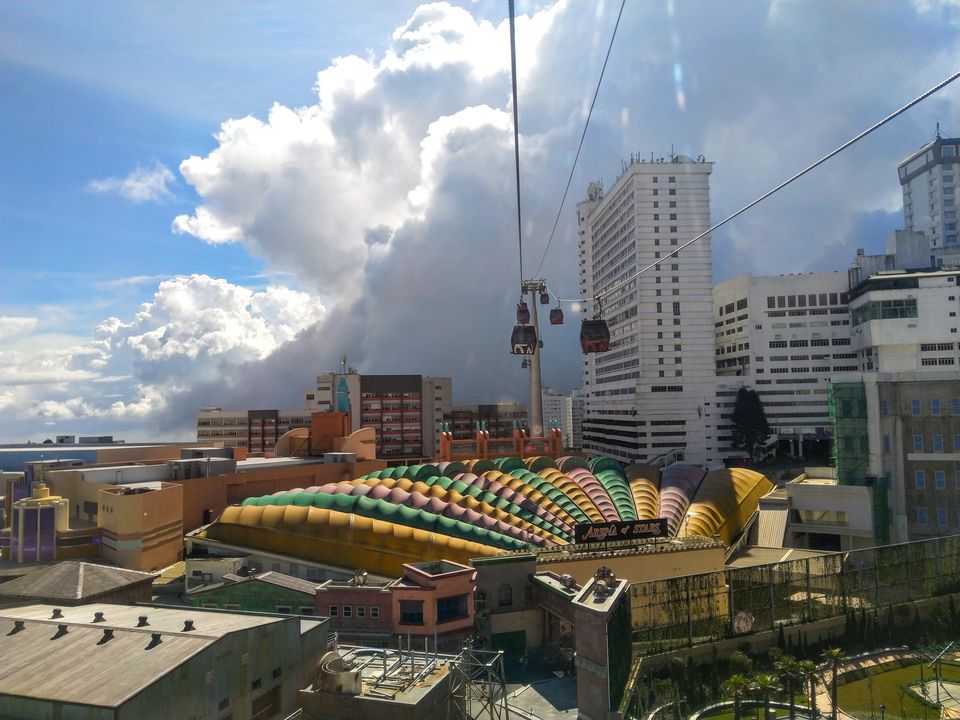 I would suggest at least two days for Genting Highland. It is a hill station situated around millions year-old rain-forest and the cool mountain air. It has offerings for both a nature lover and the cool age millennial. It has indoor and outdoor theme parks. Has the most expansive shopping mall and a casino. You can find cafes, restaurants, bars serving global cuisines.
It is a 45 mins ride from Kuala Lumpur. Once you leave the city behind you can immediately sense a drop in the temperature. The ride has lush greenery on both sides and you can't help rolling down the windows and be in awe of the place.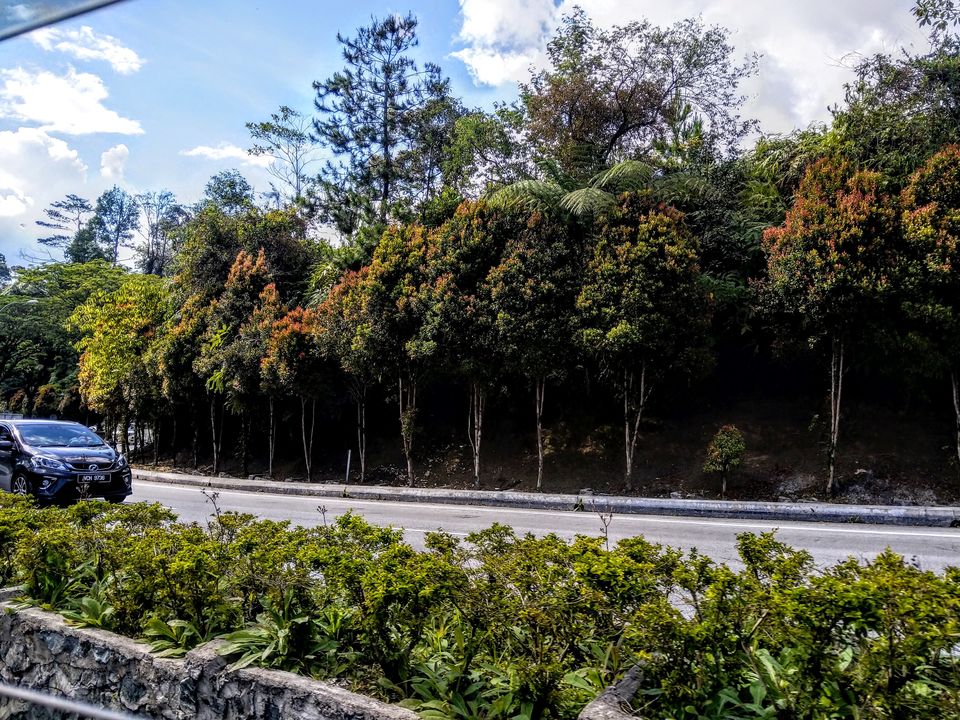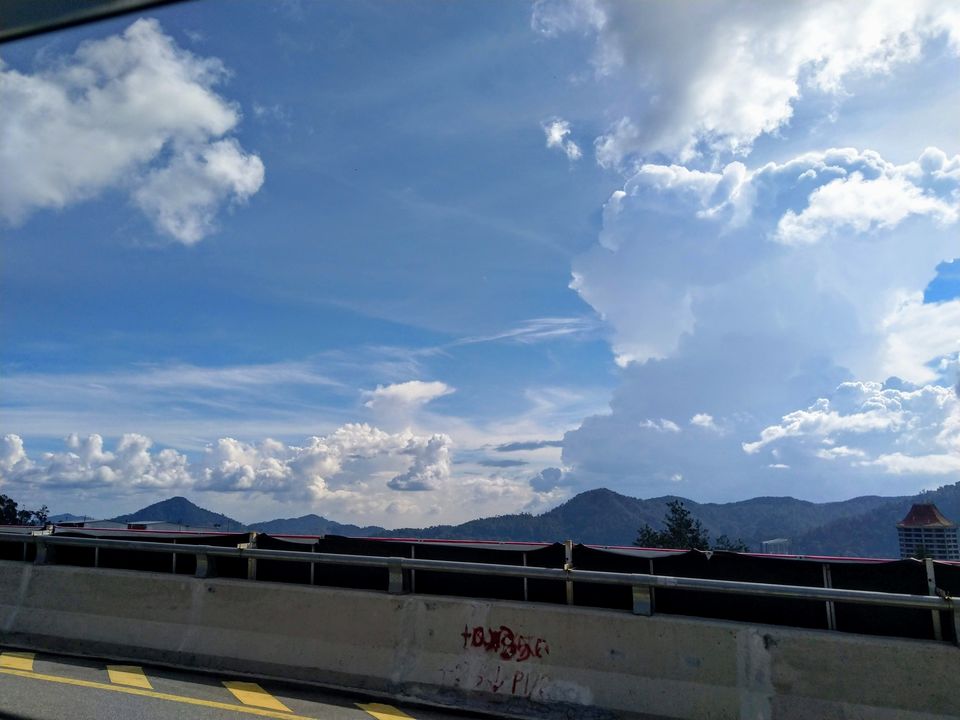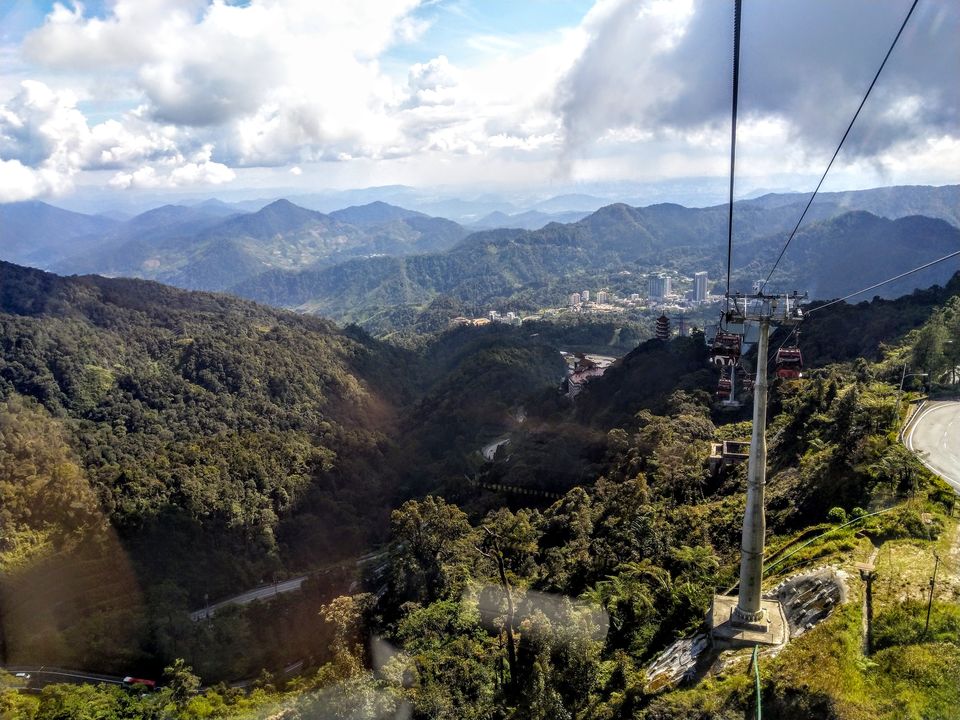 There can be two ways to reach the Resorts World Genting: drive all the way, or take the skyway. Awana Skyway is the functional cable car service provider at the moment. You can very easily get to the point to catch the cable car. Before reaching the Resorts World Genting, the cable car stops at the Chin Swee Temple. It is a beautiful Chinese temple and is connected to the cable stations via escalators.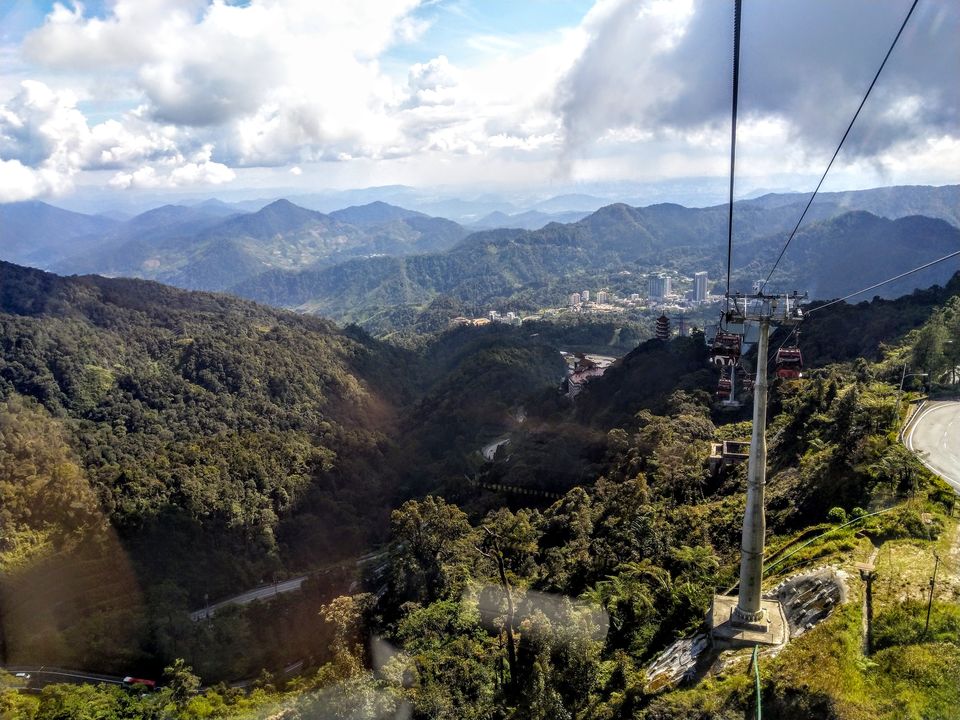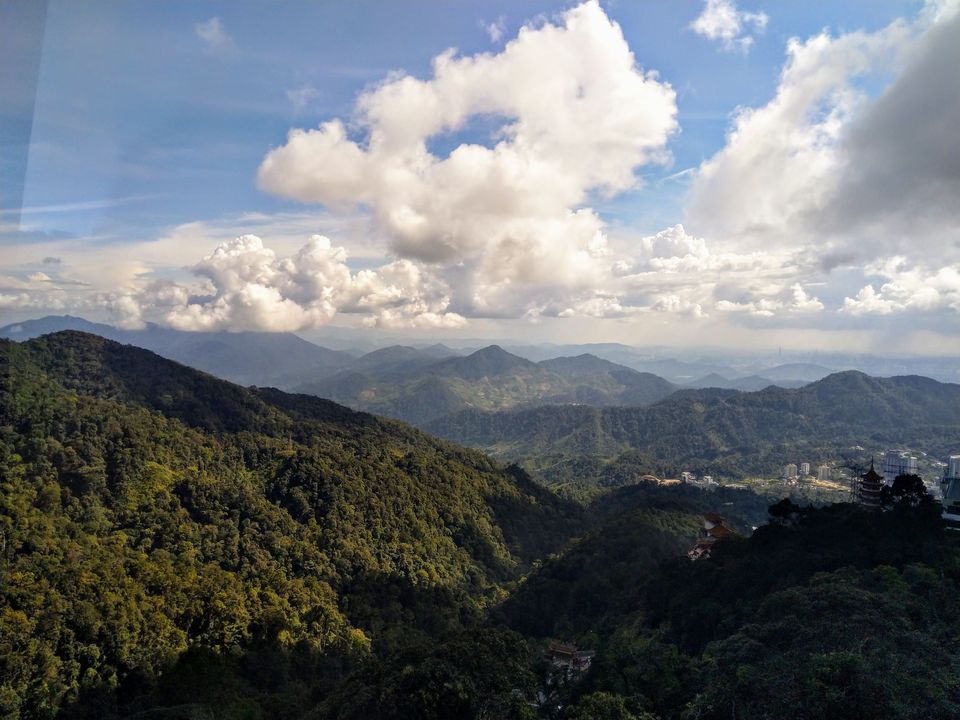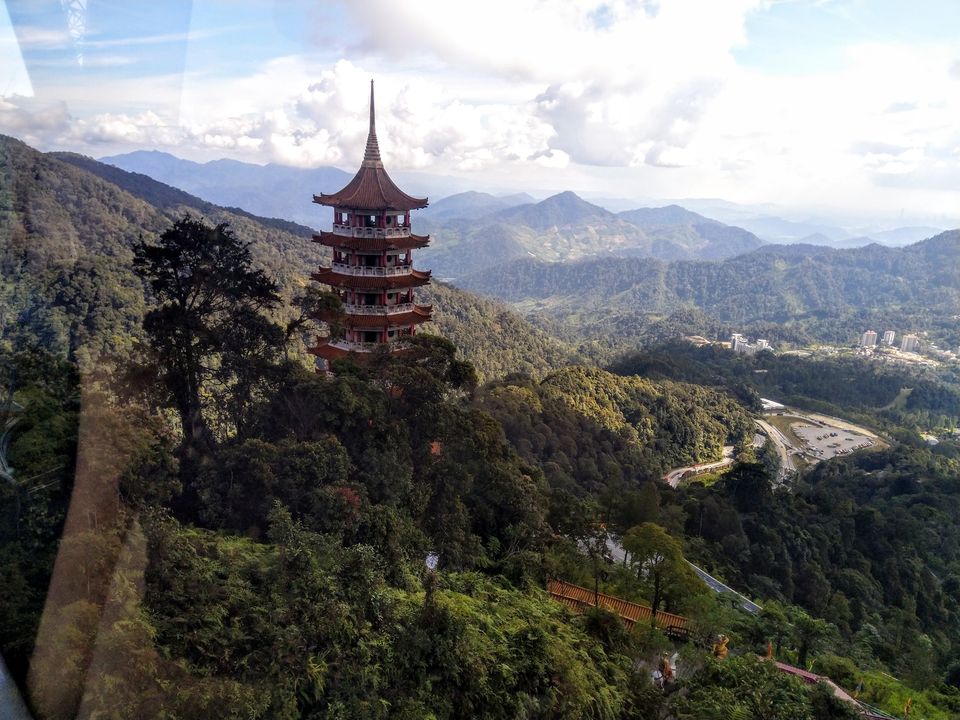 Fare for the cable car trip (round trip): 15-18 ringgits/person.
Staying at the Resort World Genting can be a little expensive but I think it will be worth it. There are old luxurious hotels at the top.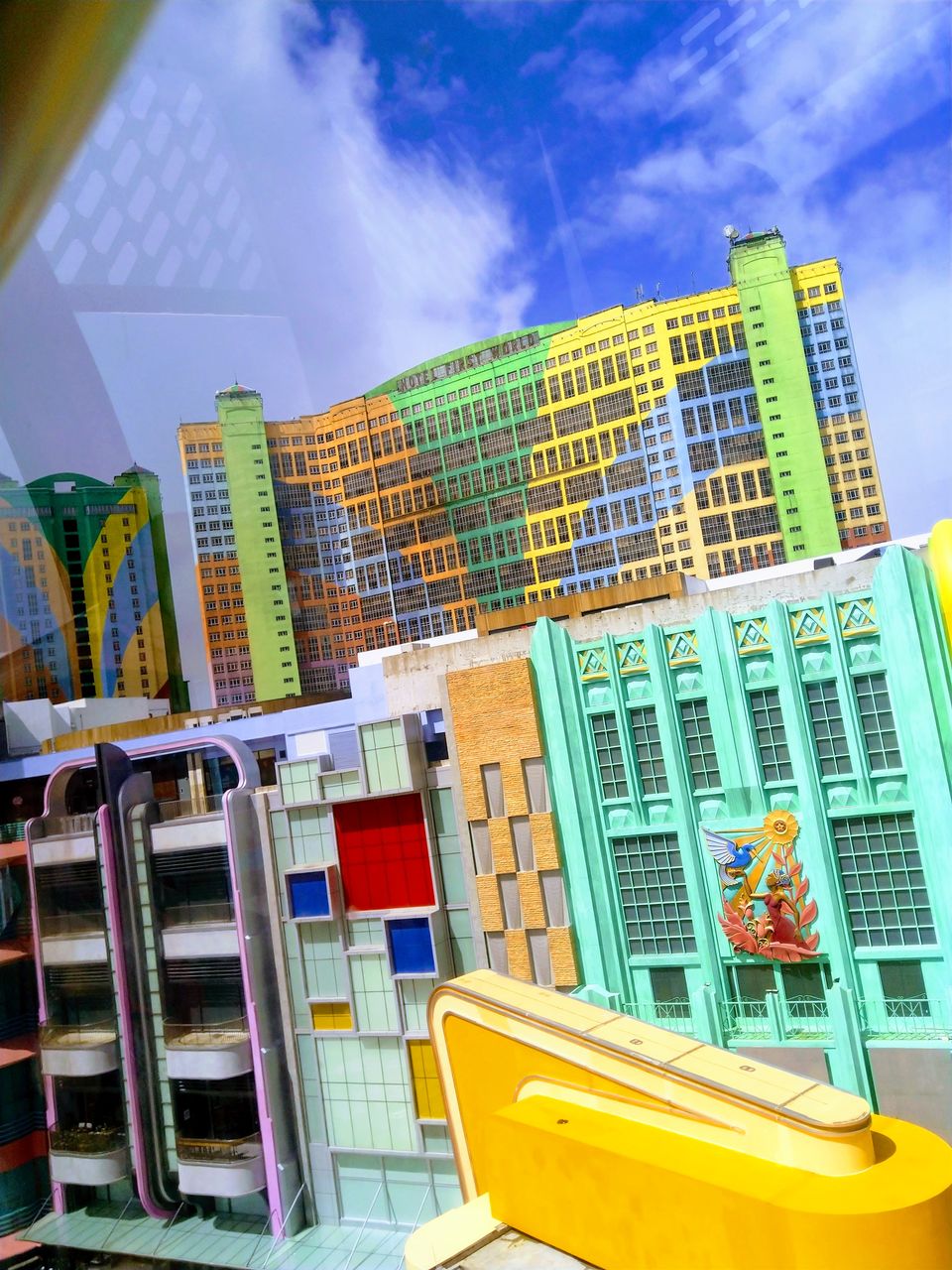 NOTE: There is a provision for storing the luggage at the Awana Skyway. So, in case you are leaving Genting Highland for your last day of the tour you can get your luggage along and keep it at Awana Skyway.