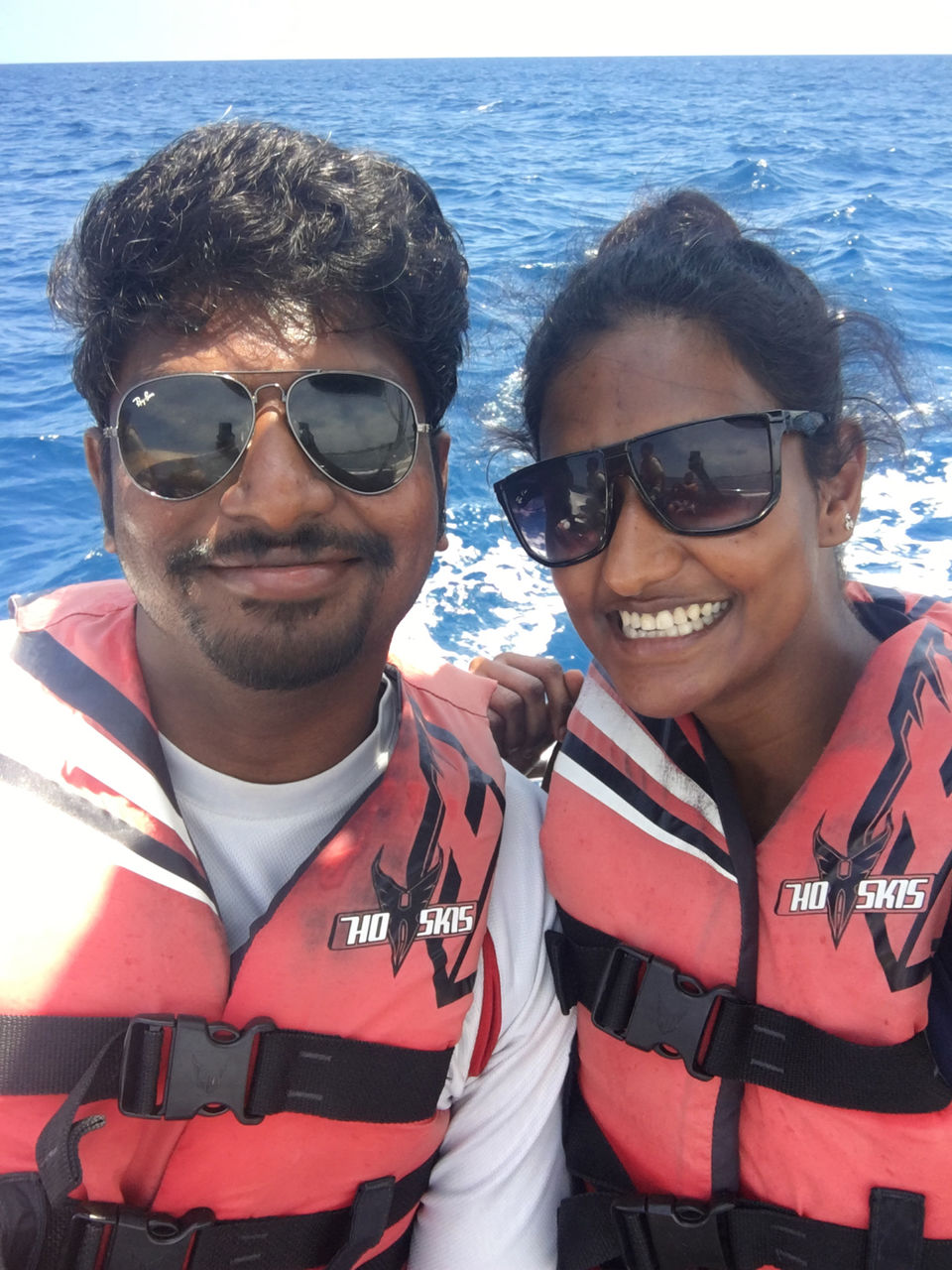 Maldives the land of white sand and unprecedented beauty!!!! I was on my flight to Maldives when I peeped out To get a view of that beauty. It was insane. The patches of different distinctive blue shades would make you fall in love. When you start your descend to the airport all that you can see is the construction. The country is growing and it is very evident.
After a super fast immigration process, we pulled up our luggage and headed out to realize that the the airport is on the verge of the sea. The ferry ride to our resort was about half an hour. But I truly wished it was more of that. There were so many small island on the way and you would be intrigued by all of them.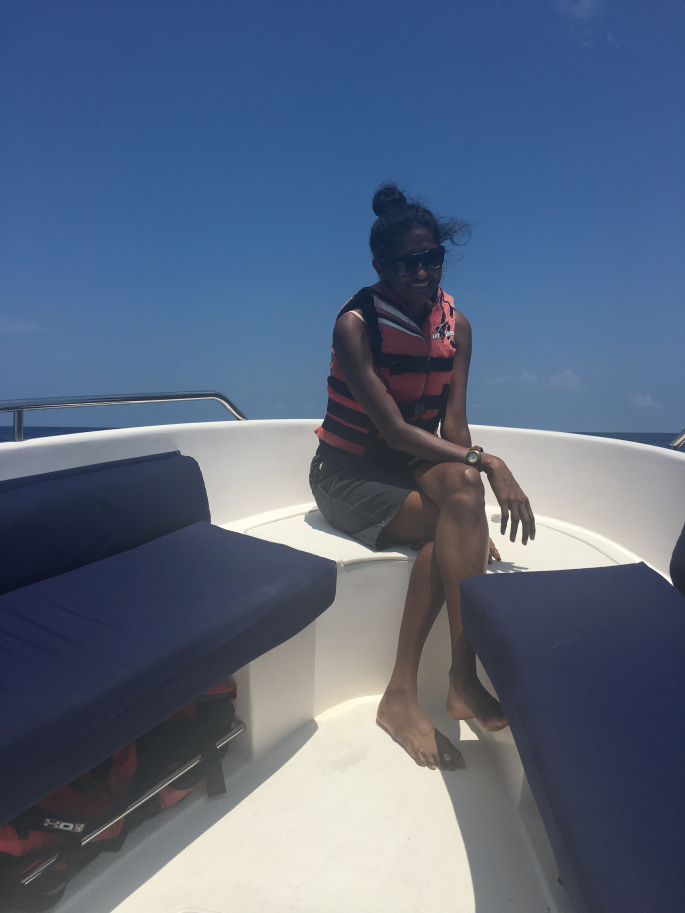 The entrance to the resort was like a walk into the paradise. The resort was fabulous with over the water villas and the beach bungalow properly placed. The resort had everything that you would need. There were so many people but still it felt like you were the only one becoz of the vast area.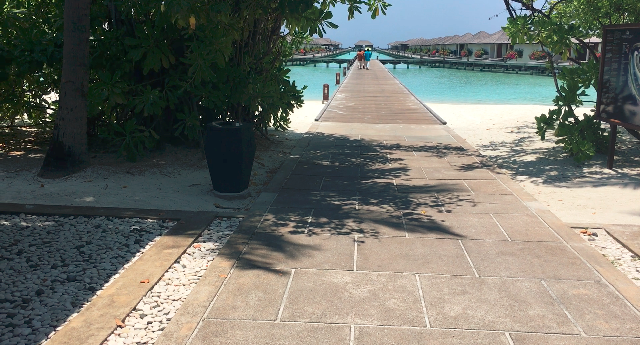 That evening we went playing squash. And burning all our energy, we refreshed and headed out for a dinner. The dinner place was serene with sound of waves to refresh the ear, moon light that soothes the eyes and the lavish continental cuisine to feast upon.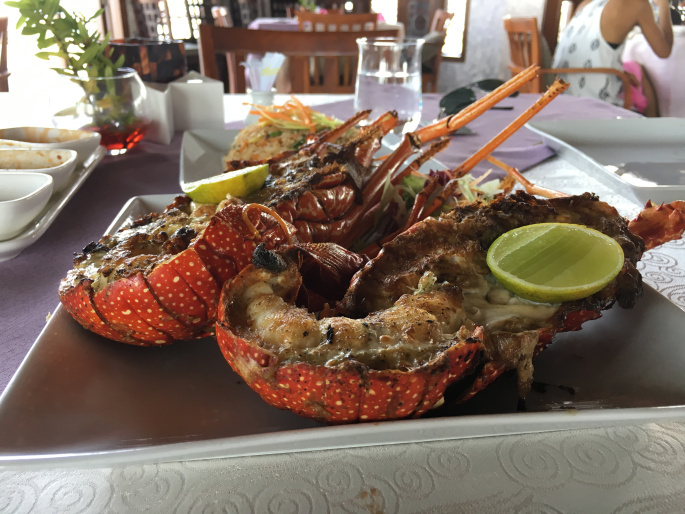 During our stay we hired a cycle and went around the island. The island is an heaven in earth. Those lush green gardens, the blue wAters and the sand would make you fall in love every single time. The evening would be even more interesting, we would play badminton or squash or tennis and head to get some sauna/ steam. The effect was refreshing we would also follow it with a jacuzzi. The skin and soul was rejuvenated.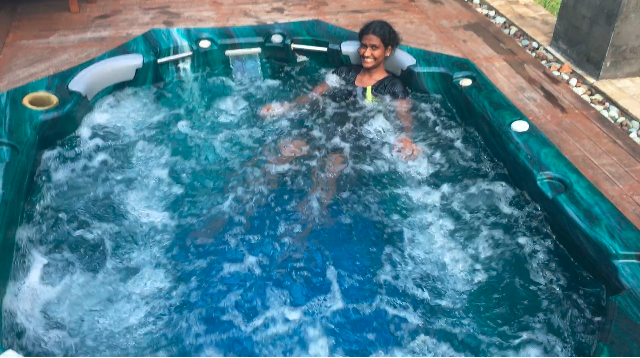 The beauty of the waters from the sky!!! We went para gliding followed by fun tube and some other fun activities. The advantage of staying in an over the water villa is that you don't have to go to the beach. You are in water ???? We had a good dance floor which my husband overlooked for a football match ????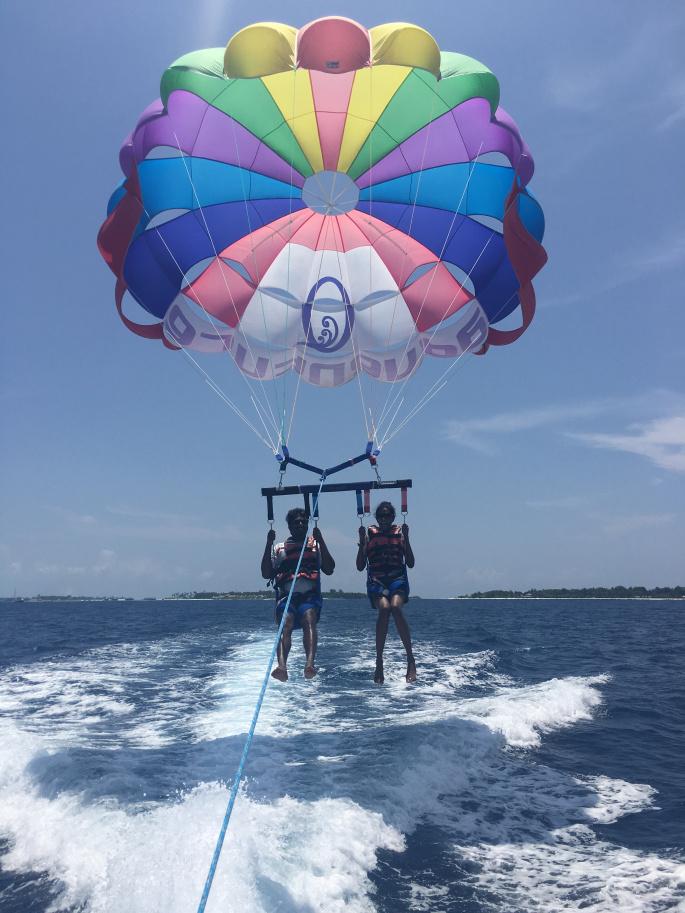 But those evening when you are in the beach kissing the one you love the most in solitude with the sun shying away at your love will always be missed. Those sunsets would make you forget the entire world.
The day before the final day was to relax with a spa. Now I know why people like massages. The sleep that you would drift away into and the lightness of your muscle is something you have to experience to realise it.
We bid a good bye to my second honeymoon. It was this holiday that thought me to
"Lay in the sun and count all the beautiful things that I can "!!!