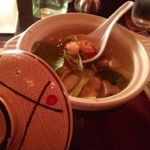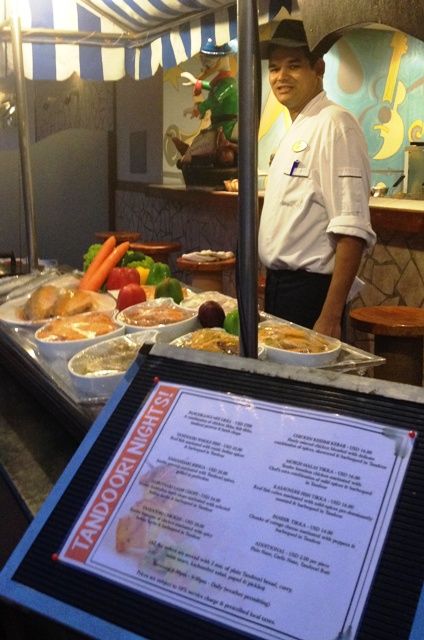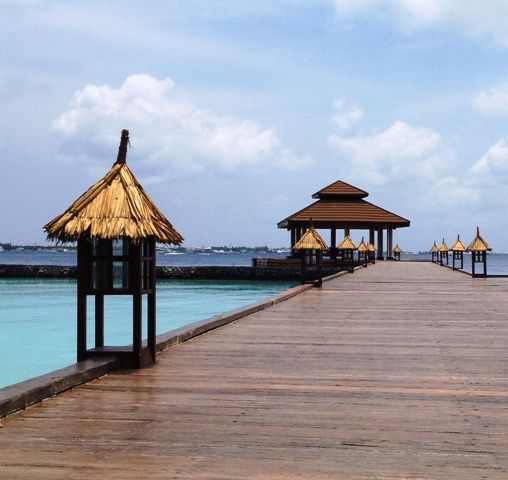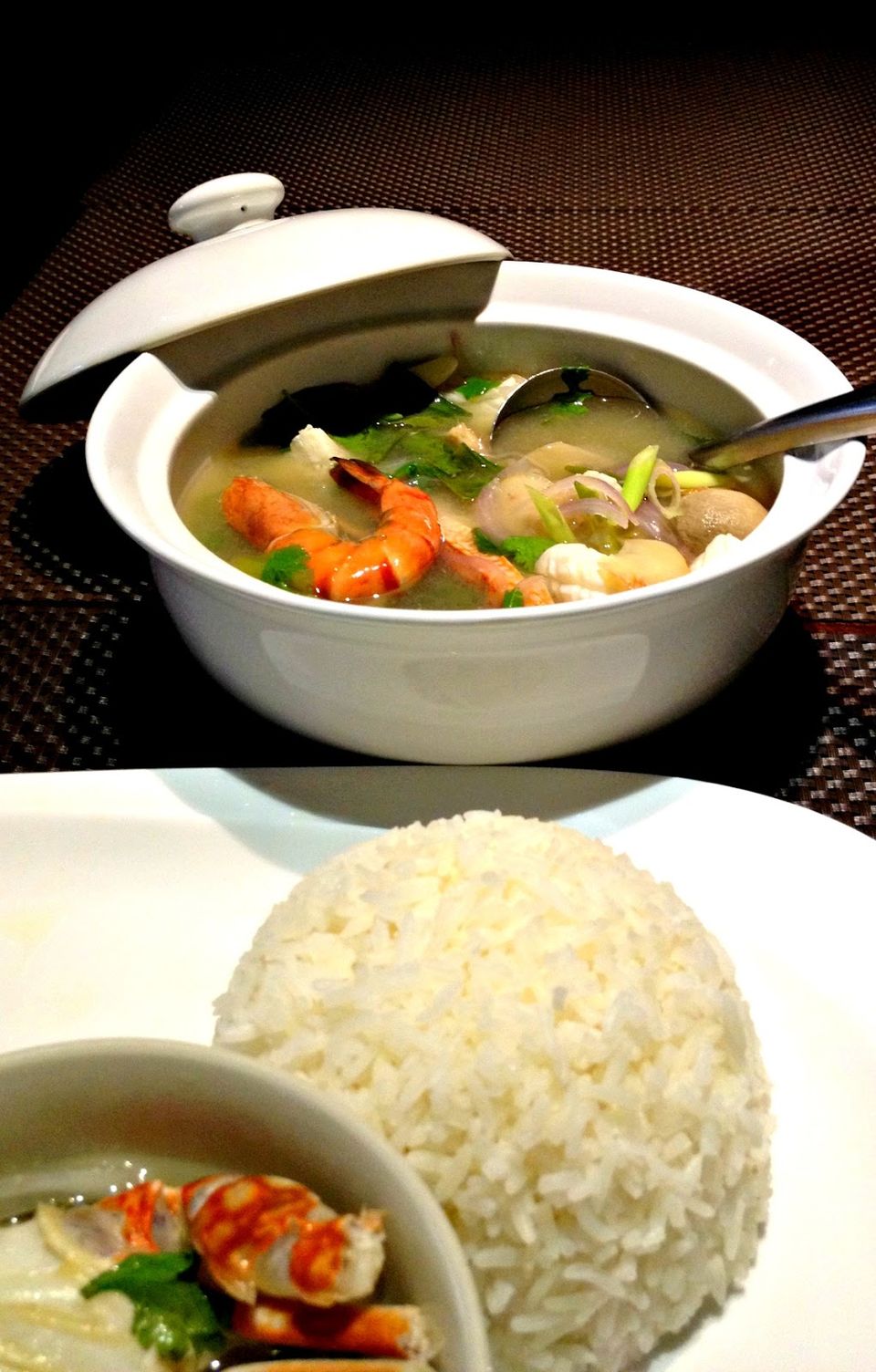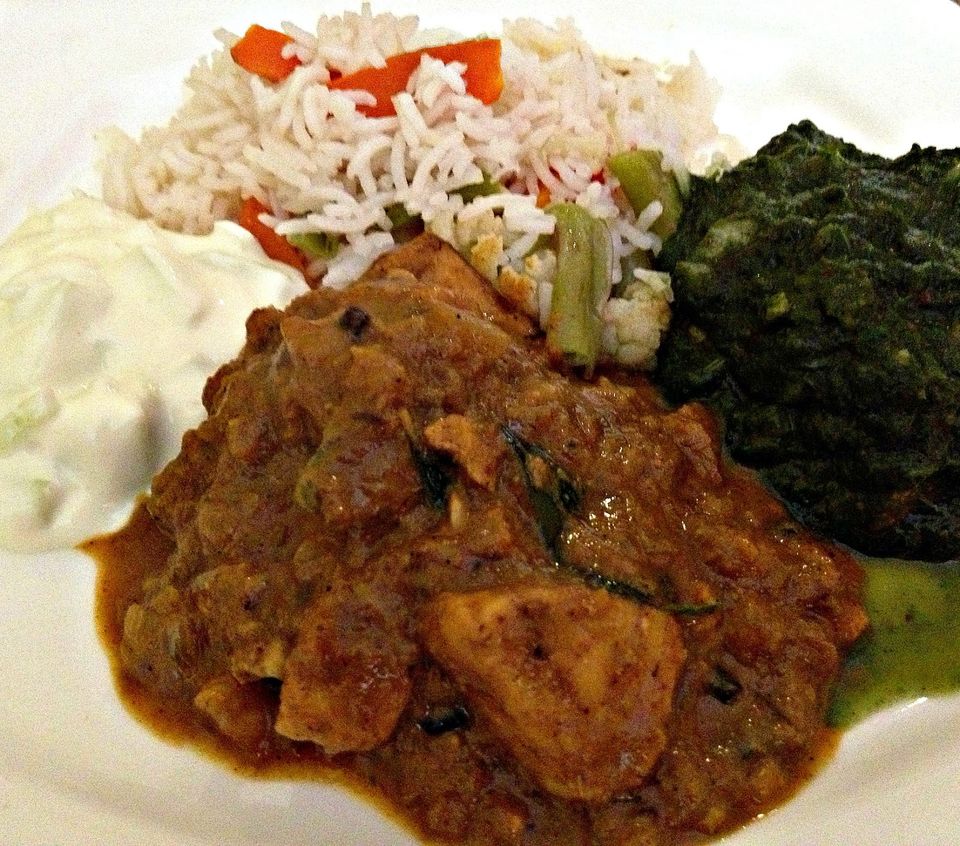 Islands are always fun to travel. Maldives, located in the Indian ocean is full of crystal blue waters, sandy beaches and a rich culture. No matter how many times I come here, there is always something that I find new here. Apart form that, Maldives has an amazing chain of restaurants. I love travel and cooking. So, while travelling my basic instinct is to go restaurant hopping and to taste the various cuisines. Fresh stuff from the sea coupled with some Thai and Indian spices is mostly what dominates dishes in this region. But, before we get to the food, there are two places that have left an impact on me.
Snorkeling In Kuda Bandos is surely an experience you should indulge in. It is the easiest place for snorkelling I have encountered so far. Just step into the water and you're there, surrounded by a multitude of tropical reef fish. The best place to snorkel is to the right of the little channel they use for jet ski's and small boats next to the pier. Be careful though at low tide. The coral is closer to the surface and can be razor sharp. A fun thing to do here is to keep some bread for the fish at the pier. You will get a huge array of colourful fish coming for a feeding frenzy. It's a small effort but such fun!
The Banana Reef is supposed to be the best place for snorkeling in Maldives. Off we jumped into the wonderfully warm and sparkling blue yonder and swiftly got picket up by a gentle current that took us along the side of the reef. One of the instructors was close by and suddenly raised his head to shout 'shark'... So everyone flippered by, to gather and see him. Indeed there was a sizeable young man of a shark swimming along the reef, together with a multitude of colourful sealife. Afterwards I was told that sharky swam right next too me at some point, but I missed that... maybe a good thing. I thought I could hear a familiar squeaking while I was under water and as it turns out there were some Dolphins nearby. We took the oppotunity to follow them along their way for a little while. Such graceful yet playful creatures, jumping loops for the sheer fun of it. This was definitely one of the Highlights of this trip. Our lovely boat ride continued on to the best Reef of the North Male Atoll, the Banana Reef. Once again there would be a current picking us up and drift us along, while the Boat will drive on and pick us up at the other end. It's quite an awesome feeling to gently float along while watching this incredible scenery underneath.
When it comes to food, Male, the capital of Maldives wins hands down. Since, I love food so much, exploring restaurants is my favourite thing to do. The dishes are great and experimenting will be your best option, so don't hold in. Some dishes might persuade you to go asking for the recipes! Also, here are some places that would probably be great places to stay while you are in Maldives.