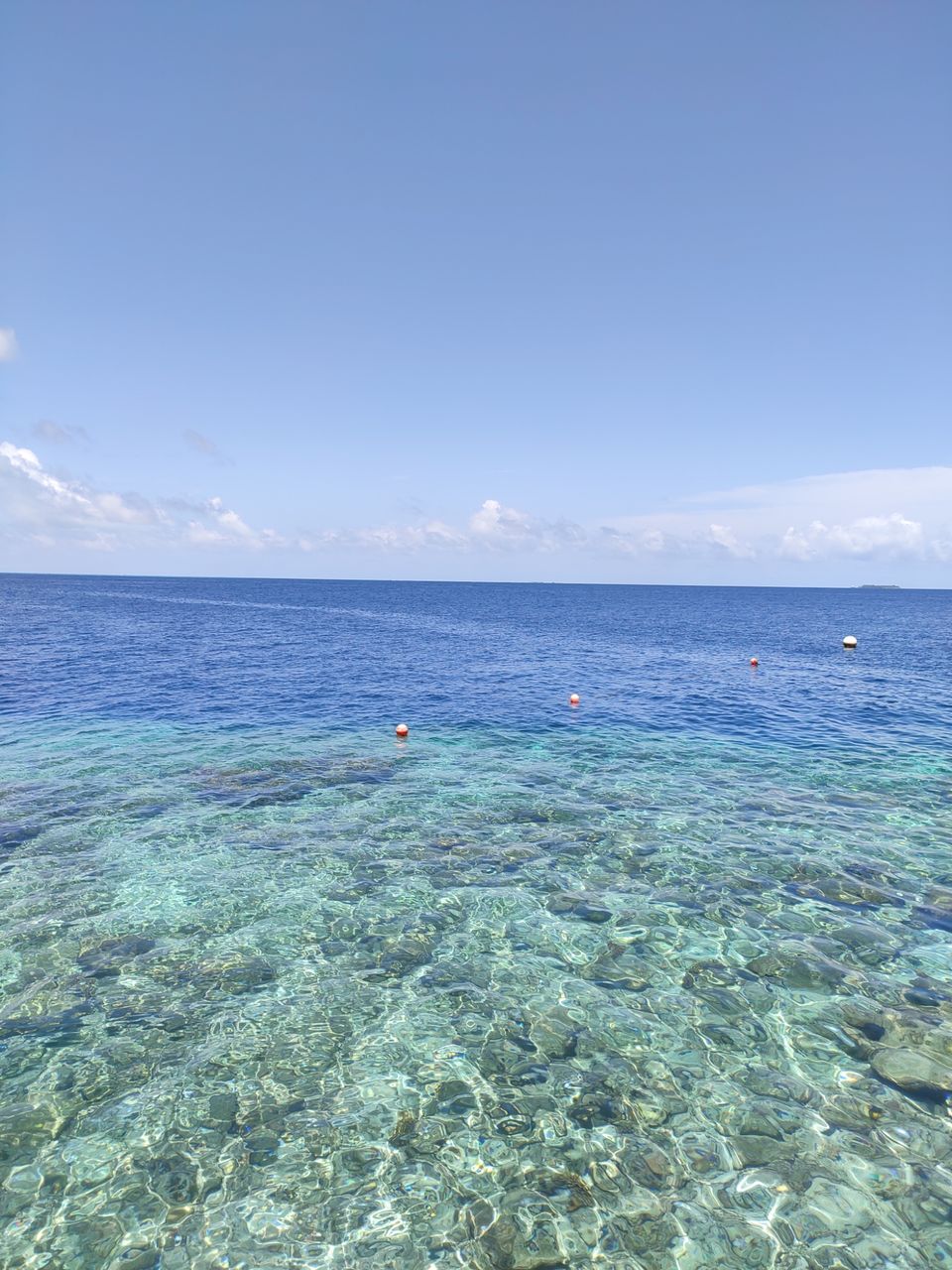 I recently seen a quote in Facebook that says " I travel because seeing pictures in books and brochures wasn't good enough for me.To be there,that's everything." Yes exactly, to be there,that's everything. I don't know how to explain the beauty of Maldives through words, but I am trying to convey the happiness that filled my heart after visiting Maldives.
The Maldives, officially the Republic of Maldives, is a small country in South Asia, located in the Arabian Sea of the Indian Ocean.Maldives is a sovereign archipelagic nation consisting of more than 1000 coral islands. It is known for its beautiful beaches, turquoise blue lagoons and a number of coral reefs. Maldives is always a dream destination of majority of travellors due its immense panoramic beauty. Without an exception, mine too. Undoubtedly, the plannings for our first international trip eventually ended up in Maldives.
Me and my husband started our journey from Kochi on the 11th of September 2019. We chose Spicejet for our to and fro  flying and booked tickets well in advance so that we could save a lot money on the flight charges.
We landed at Velana international airport and from there, the hotel staff had arranged taxi to the hotel costing USD 6. We went to the first island, Hulhumale and choosed to stay at "The Avenue & Spa" which we had booked earlier. We were welcomed warmly by the staff and the rooms were pretty beautiful. They even provide umbrellas to go out. After getting fresh, we just went out for roaming around the town. The beach was amazingly beautiful with white sand, transparent water and beautiful greenish blue color. We had some street food, visited some supermarkets and then sat on the beach side in the evening. On the second day, we went to Male, the capital city, and our stay in Male was at " Novina Cafe". There are some local markets for purchasing some souvenirs in Male. We also tried their local food including 'Garudhiya' and tuna  fried rice. Then we went to visit the artificial beach, National Museum and Sultan Park. The hotel staff were so friendly that they directly contacted the 'Bandos island resort' which we were about to stay on the next day and arranged taxi to the pickup point accordingly. The Bandos Team picked up from the airport and made us arrive at the resort through speedboat transfer. The speedboat journey took only 15 minutes but that 15 minutes experience was mind blowing .
When I went to Hulhumale and saw the beach there, I wondered how much beautiful Male is, but only after seeing the resort I realized that the real beauty of Maldives was yet to see. What should I say, whoaaaahh... Amazing💕😍💕😍.. The clean beach, white sand, serene atmosphere, all contributes to the beauty of Maldives. We had done snorkeling and I felt like I was at somewhere in a different world 🌏. We can see different colored fishes and beautiful corals from the shore itself and with the snorkelling equipments, more clearly. I had seen such views only in Discovery Channel earlier and hence to see it directly was really exciting.
The service of the resort staff is one important thing to be pointed out here. I have never seen such hospitality anywhere else. Also, they provide food in different cuisines in buffet arrangement. The rooms are neat & tidy and comforting. The staff were really friendly and caring. We sat on the beach late night for a pretty long time watching the sea and listening to the tides. When it was time for our departure from Maldives, we really felt like not to come back to India and wished to stay in Maldives instead. The trip left us with a lot of sweet memories to cherish for a lifetime and too, a number of beautiful pics. I was not ready to stop taking photos because I was eager to capture the beauty and even after taking a large number of photos, I was again clicking and clicking and clicking.... 📷📷📷.
I request all my readers to go to Maldives once and experience the beauty for yourselves because I couldn't express it through words.
#When to go?
Although Maldives is beautiful in the whole year, the perfect time to visit Maldives is from November to April as there will be slight rain in the evenings of  August to October.
#What to eat?
Maldives is a mixture of Indian, Chinese, Thailand and Maldivian cultures. So we will find a variety of various delicacies from all these countries. Fish and other  seafoods are freshly cooked in a number of mouth watering ways. Garudhiya and Mas huni are some of their local foods.
*THINGS TO BE KEPT IN MIND WHILE HEADING TO MALDIVES*
1. The first thing to be kept in mind is that only credit cards are accepted in Maldives, and not debit cards. So travellors must have credit cards with them.
2. Maldives is a Muslim nation and hence liquor is not easily available here. However you can get some in the hotel & resorts you choose to stay.
3. The currency of Maldives is Maldivian Rufiya or MVR. But for the convenience of tourists, they widely accept US Dollars in almost all shops. It is better to have some local currency of small denomination but take care not to carry too much because MVR is not accepted in anywhere other than Maldives. Be aware that the ATMs dispense only MVR and the money dispensed through ATMs cannot be exchanged in any currency exchanges.
4. It is advised to cover your body since it is a Muslim nation, but there are also some bikini beaches where you are allowed to wear bikinis.
5. Don't forget to take a pair of flip flops, a sunscreen lotion with greater SPF, a cooling glass and a cap as it is sunny in the daytime. Also, take cotton clothes for areas other than sea.
6. It is better to learn some essential words in their local language. This will help you to roam around easier. But everyone speaks English and Hindi fluently.
7. Book your tickets as early as possible because it helps you with discounted flight fares.
8. Even though taxis, speed boats and ferries are available for transportation in Maldives, choosing ferries will be the cheapest mode. Please note that public ferries do not operate on fridays.
9.  For visiting Maldives, visa is on arrival basis and it can be obtained at the airport within a short and simple process. For visa, you have to produce your passport, copies of your return tickets, hotel bookings and also 2 passport size photos.