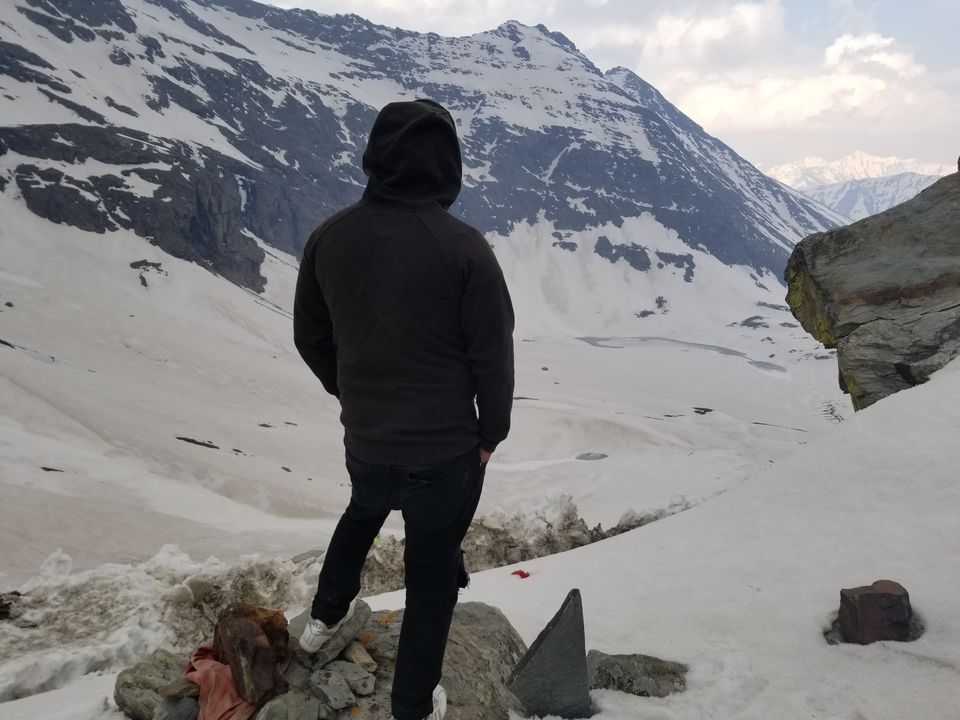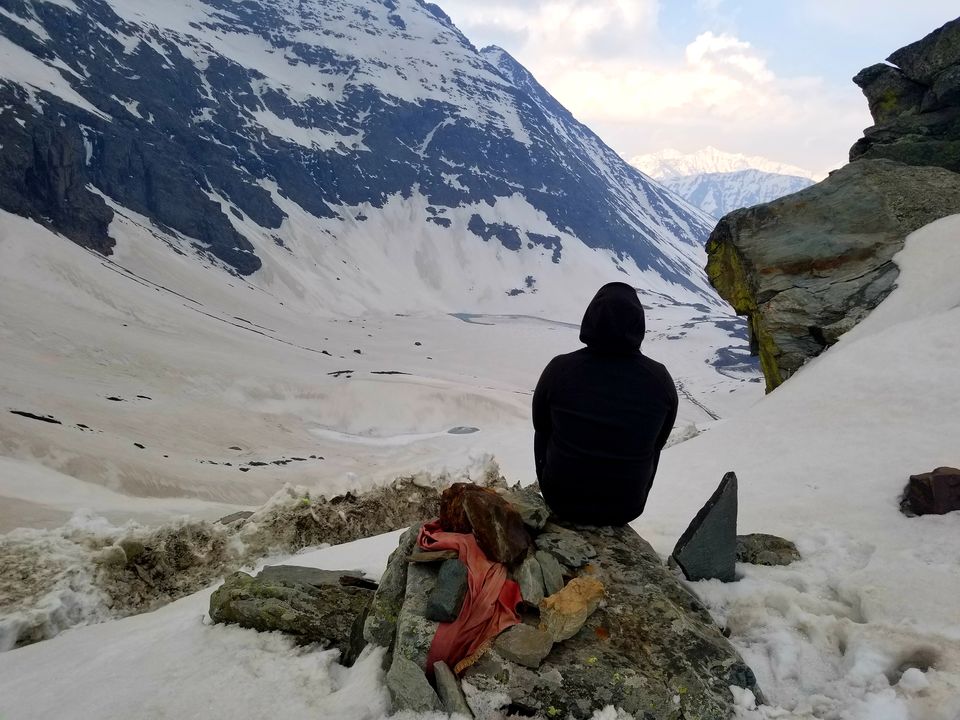 Sach Pass is a 4,420-metre-high (14,500 ft) mountain pass in Chamba District, Himachal Pradesh, India on the Pir Panjal range of the Himalayas.
We left home early in the morning and drove towards Chamba.
As soon as we reached Chamba we took state highway 35 (Pathankot-Chamba-Tissa). The best thing about going on that trip with 7 people in a big car was that we could always switch driving amongst ourselves to avoid fatigue. Time simply flew and before we could realize we were in a small rural town Bairagarh. It is supposed to be one of the last towns before you hit the treacherous, narrow and adventurous road of Sach Pass. As soon as you leave Bairagarh you reach a checkpoint where policemen will verify your identity, take pictures of your vehicle and your group with whom you are traveling. It's mandatory for everyone to undergo the police verification process.
Once you've crossed this post you will slowly start climbing the mountains. The drive is simply mesmerizing, I do not have words to describe the nature's beauty. The road and the terrain changed every other minute and trust me each moment brings with it a new beauty and nature's new wonders. We were excited as well as slightly scared due to the road condition. The higher and longer you drive the road gets narrower and the vicinity starts looking even more amazing. I am posting few pictures and videos of this drive. During the entire drive you will see waterfalls, forests, animals, mountains. It will give you a feeling that you have seen almost everything on Earth.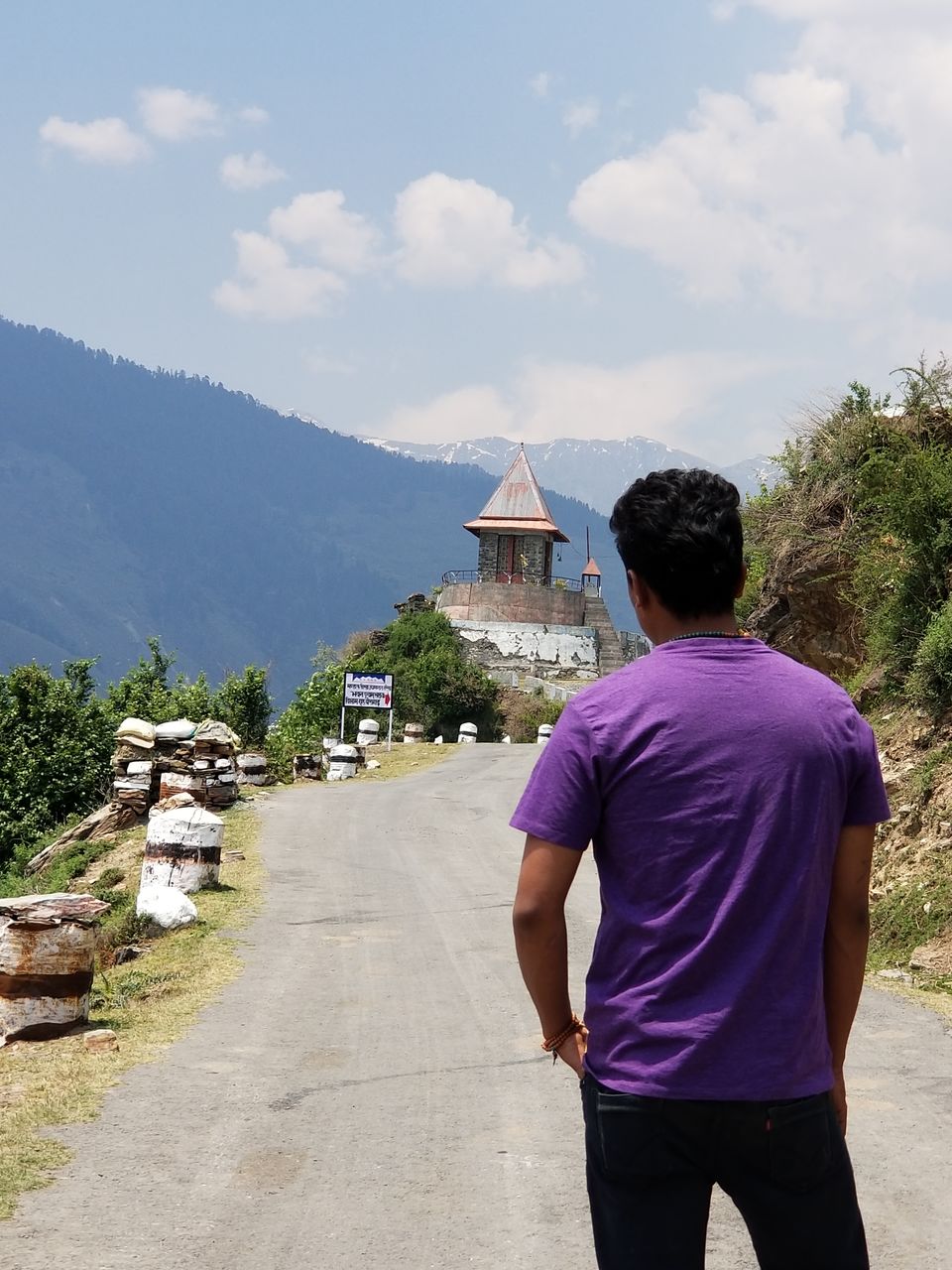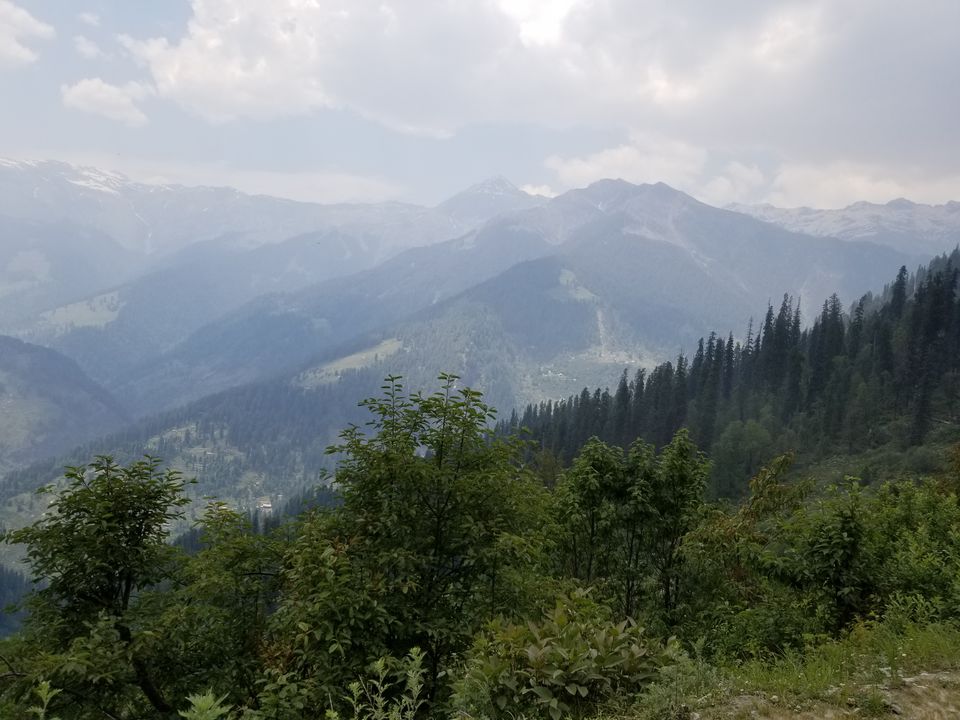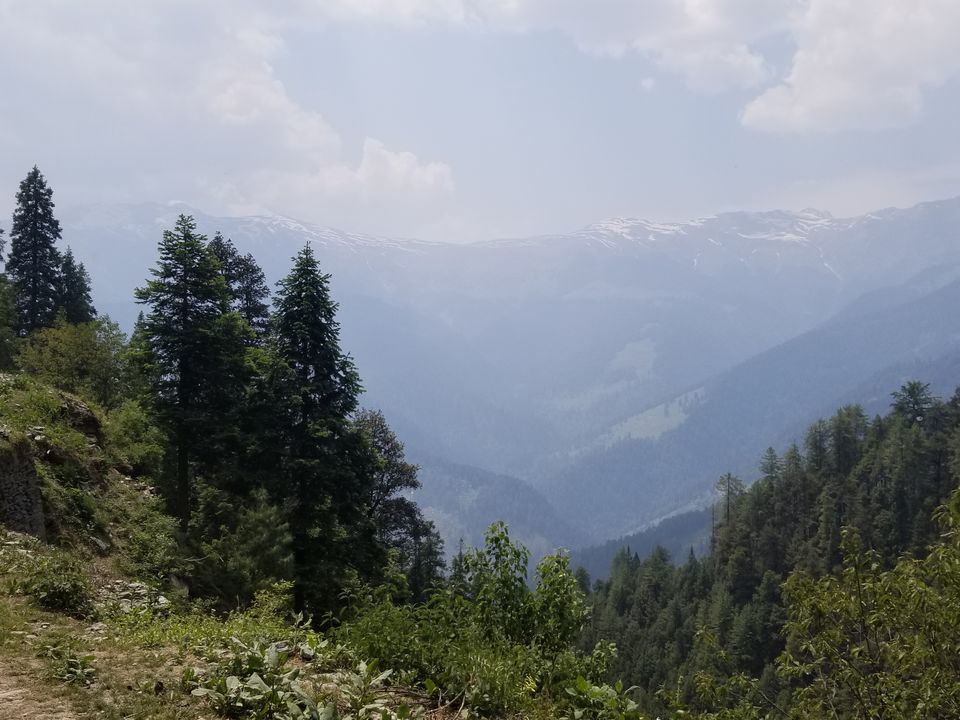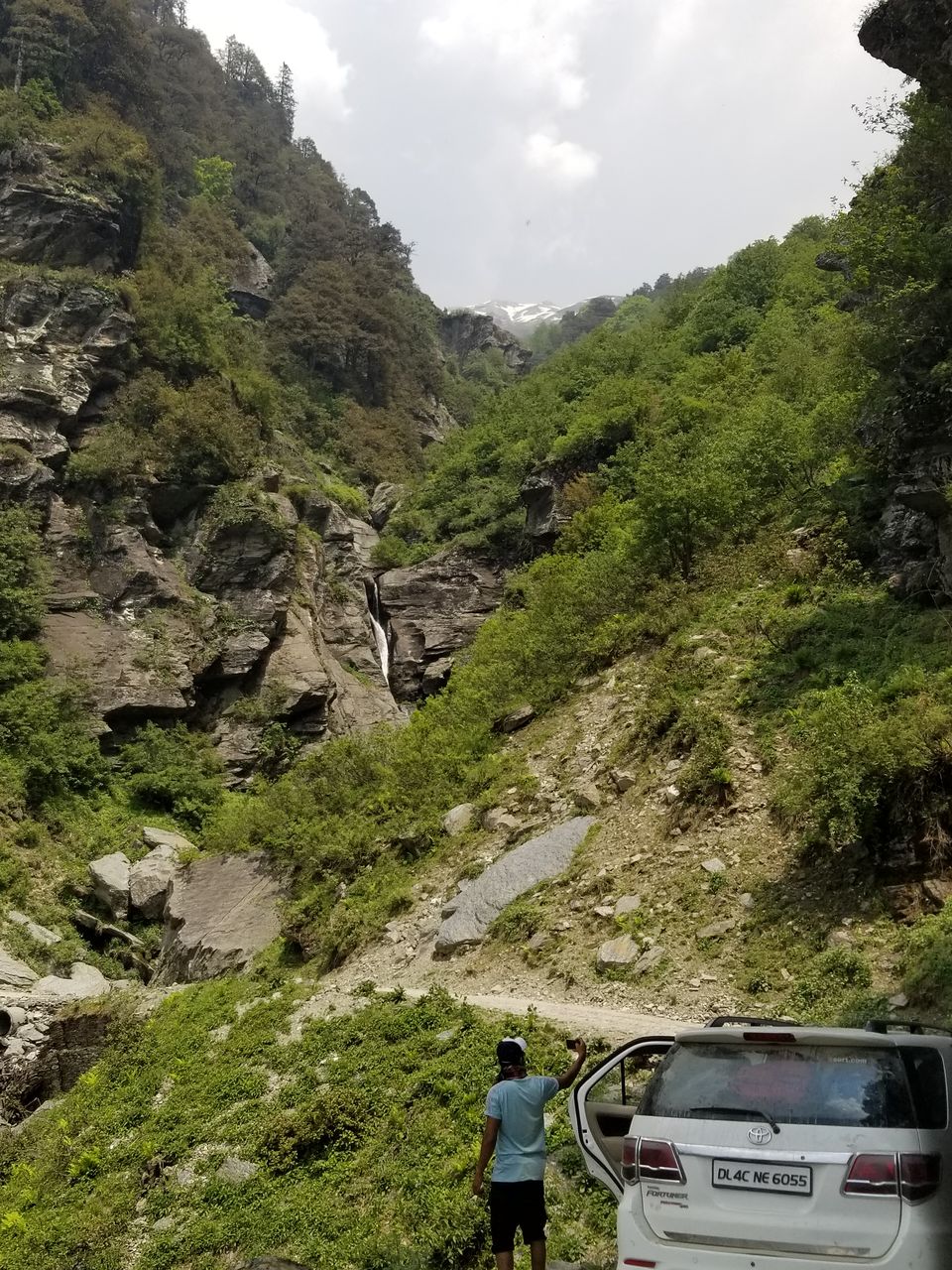 After reaching a point we stopped at a small roadside hut that served food and beverages. That place even had their own kitchen and beds so that travelers can get some rest. After discussing with my cousins we decided to spend our night there. We sat in front of angethi (small fireplace) to warm ourselves.
The owner of that place served us tea, Maggie, pakodas etc., some of us even had a few drinks as well. The guy who owned this place was one of the nicest hosts we have ever meet. He even offered some amazing local hashish for the night. We played guitar, some songs and sat in front of the bonfire. Later at night, the host cooked for us some amazing local dish. After dinner, we smoked some hookah with Hashish and went to sleep.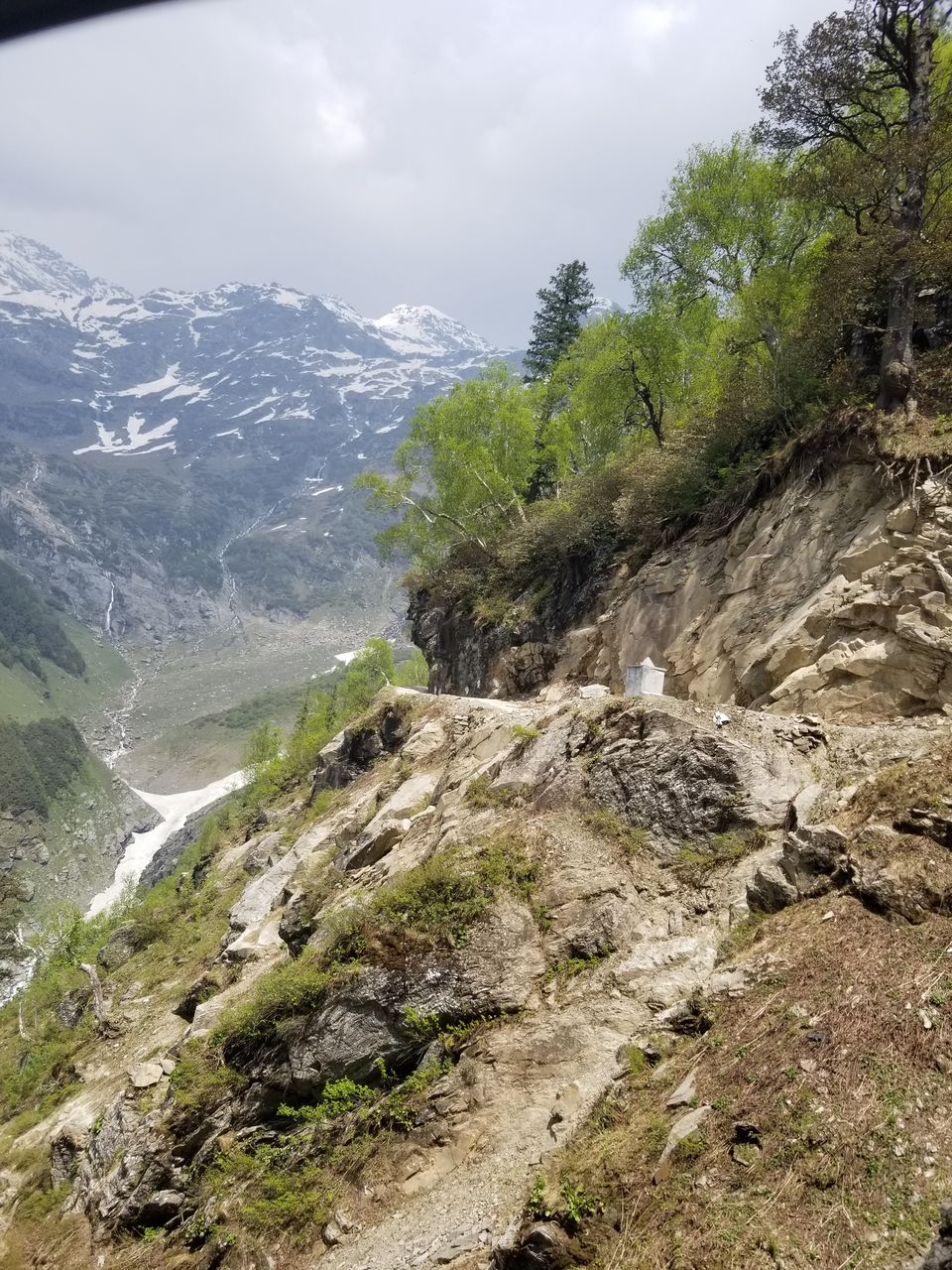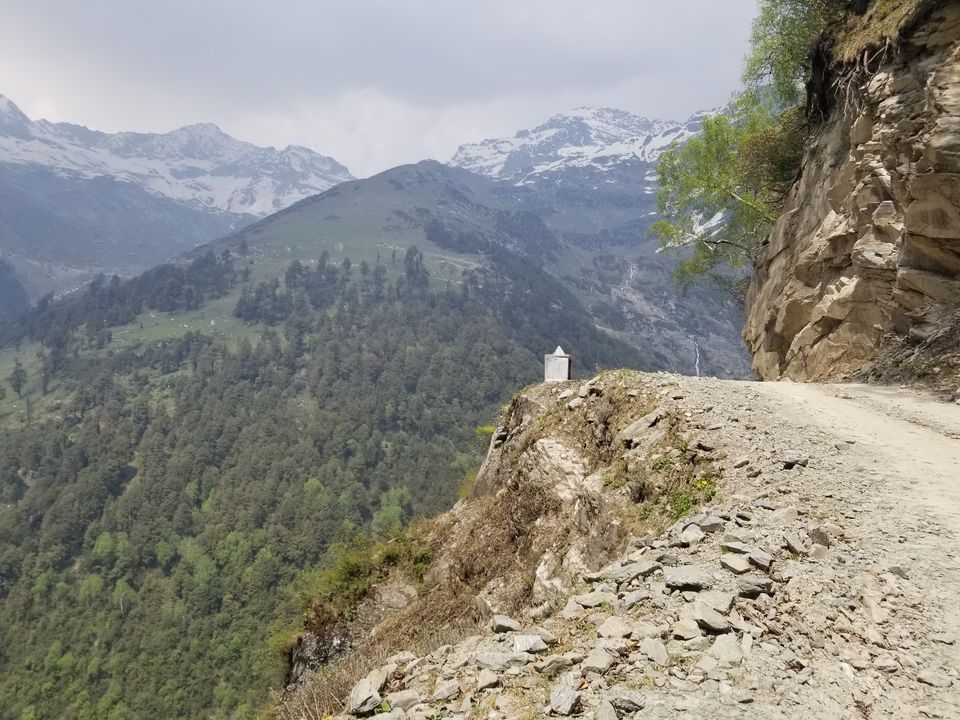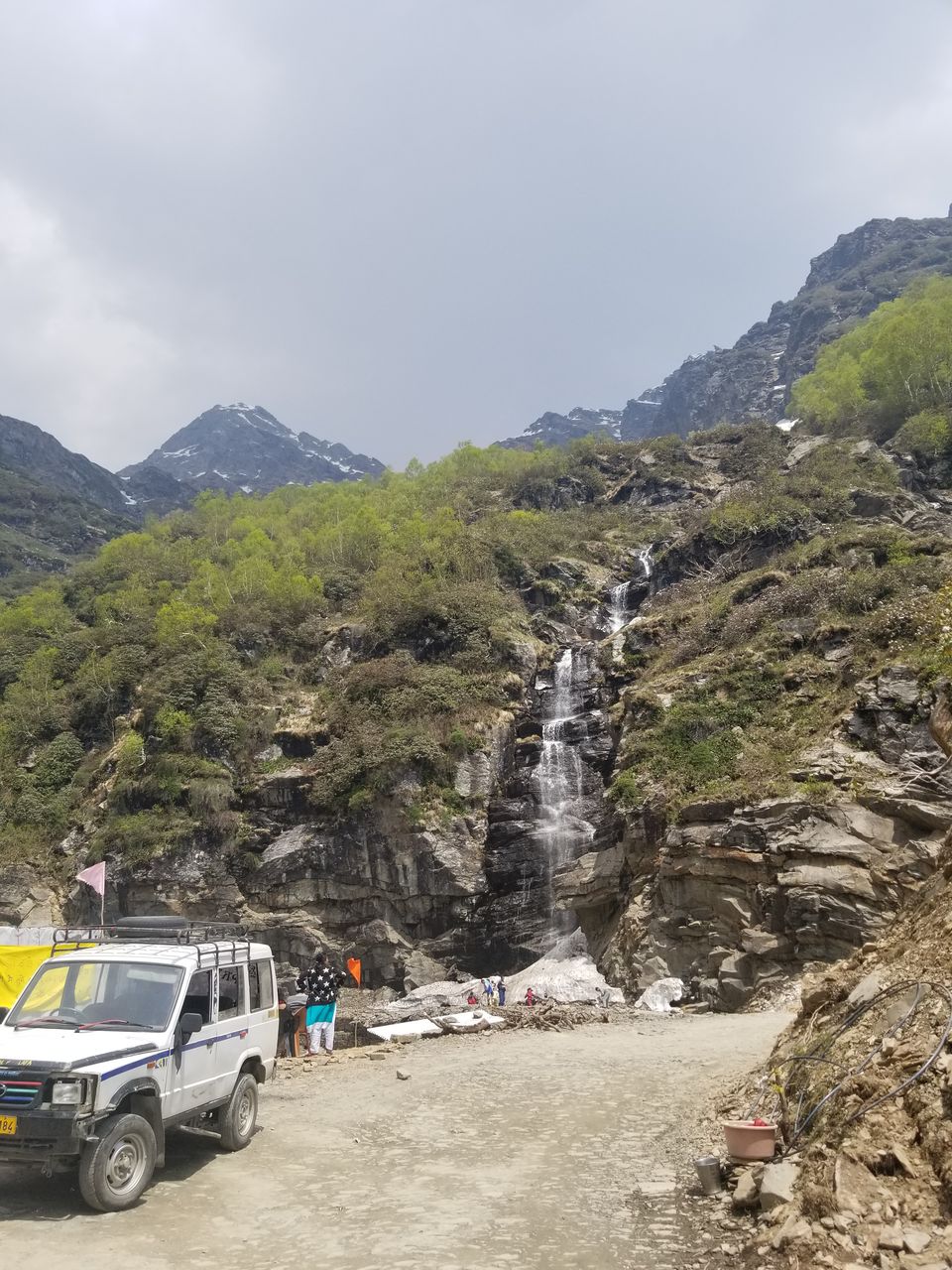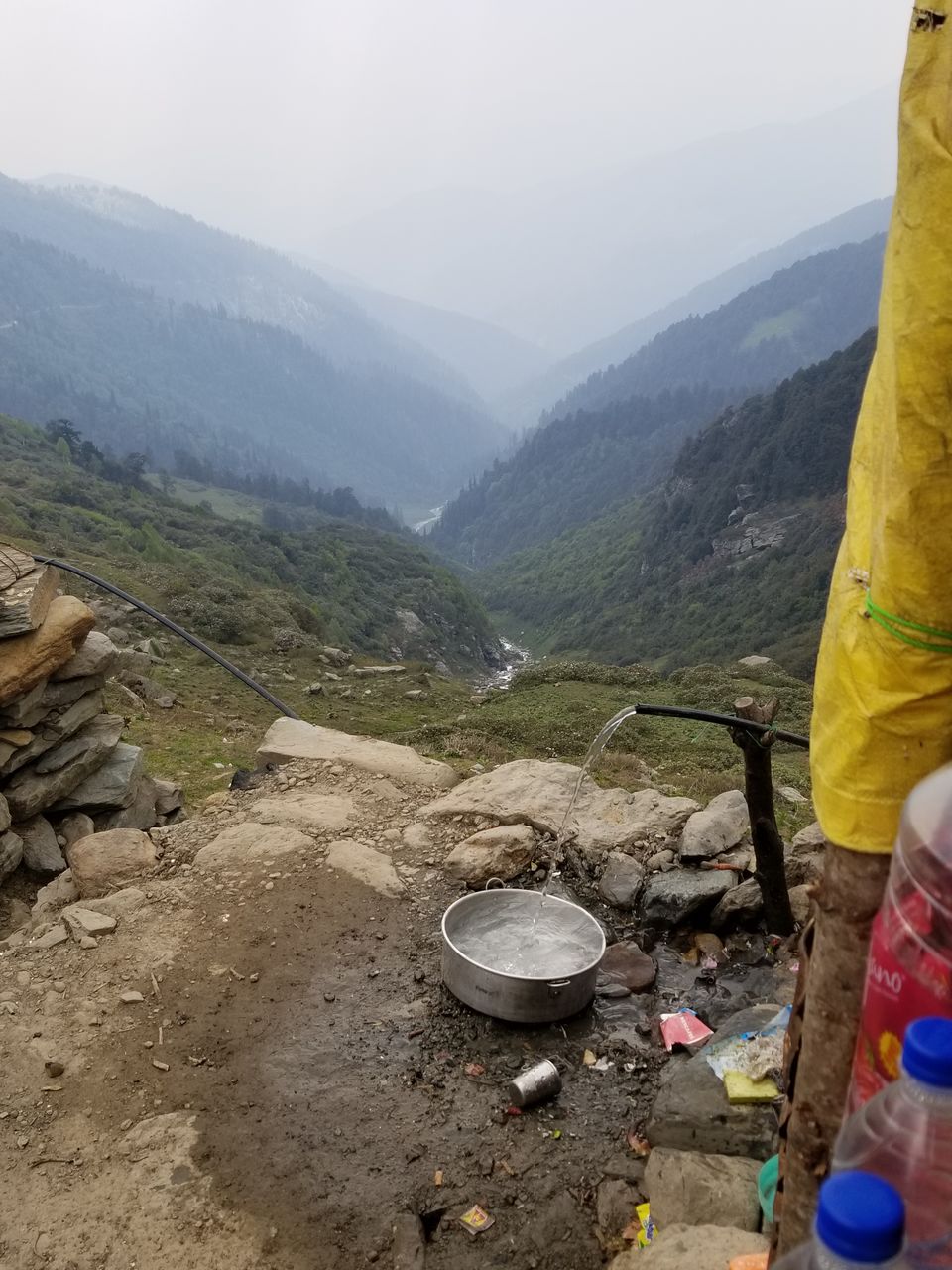 We woke up the next morning and as expected the morning view was again breathtaking. It was a little cloudy and we bathed in a waterfall that was very close to where we stayed. Even though it was cold we still had fun. Later we had our breakfast and continued on our journey toward Sach Pass.
The next 3 hours drive were nerve-racking, we were gaining heights as we drove further, the roads got narrower and became quite slippery. Over the course of next few hours we passed through several mountains. The view as usual was breathtaking. As soon as we started approaching the destination we were able to see snow all over the place. The occurrence of snow started increasing and at one point the only thing you could see around was snow!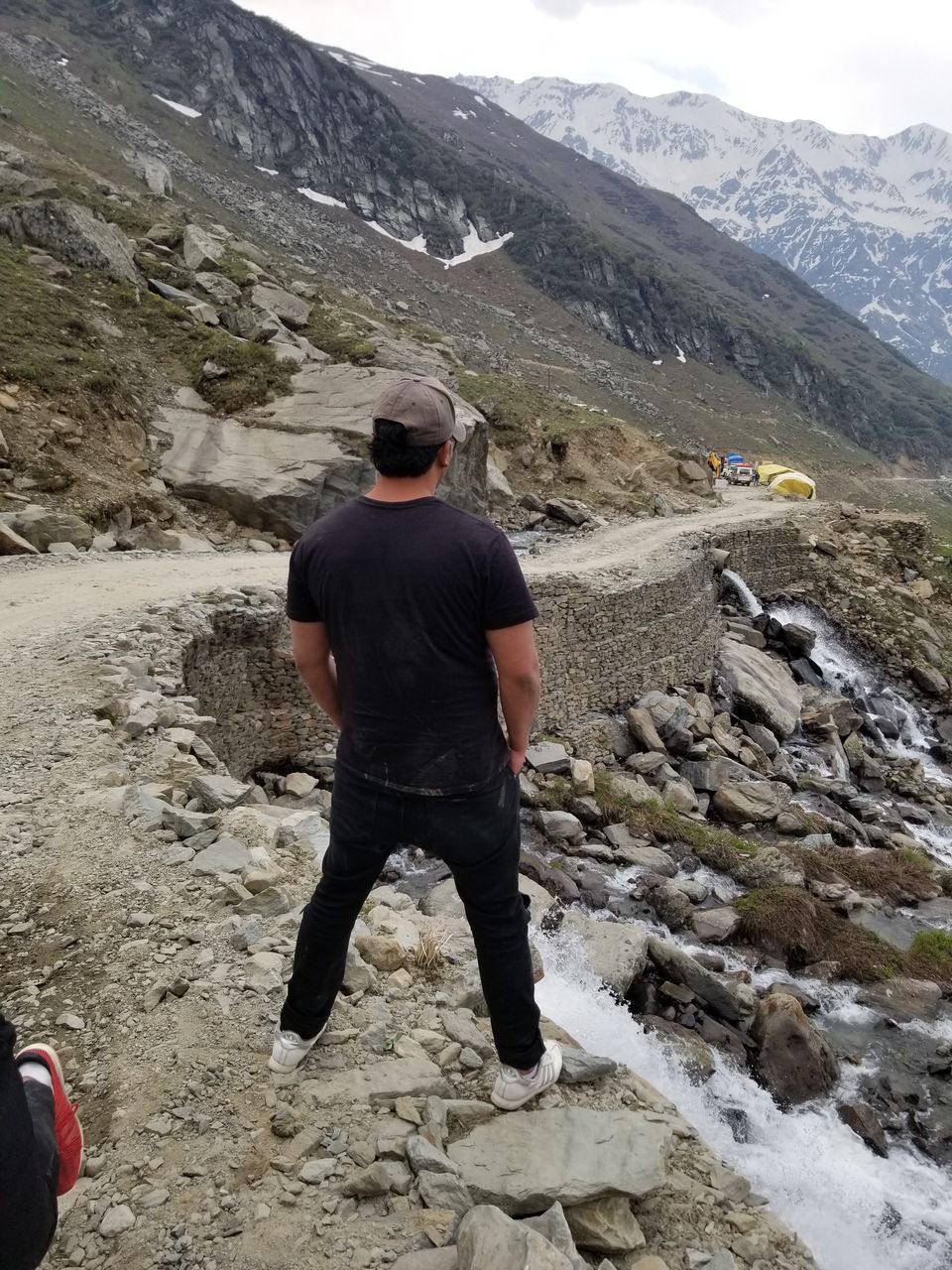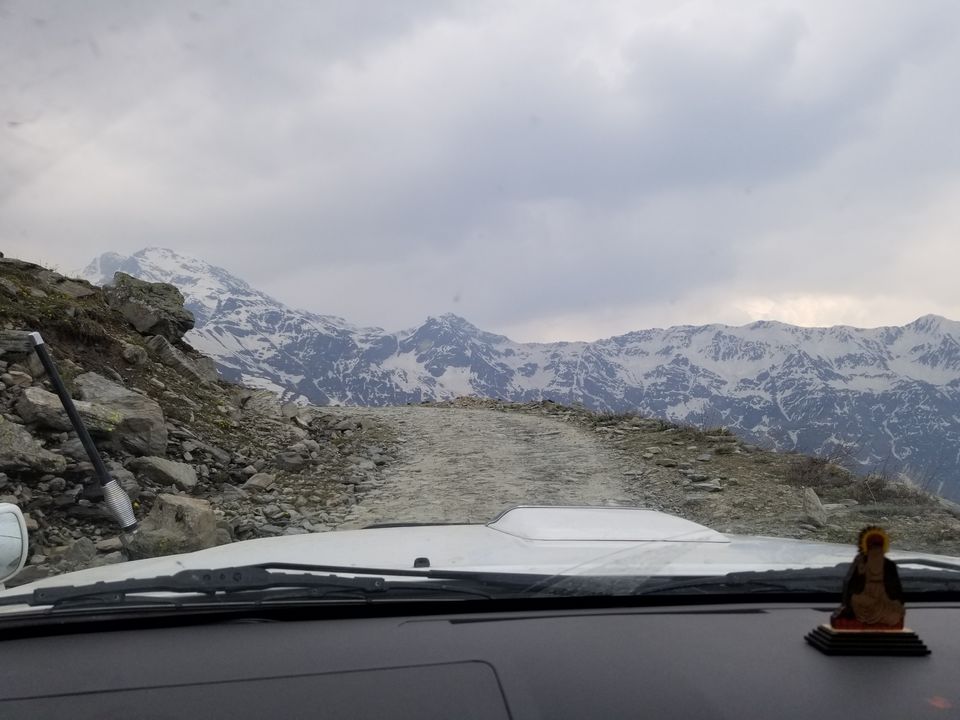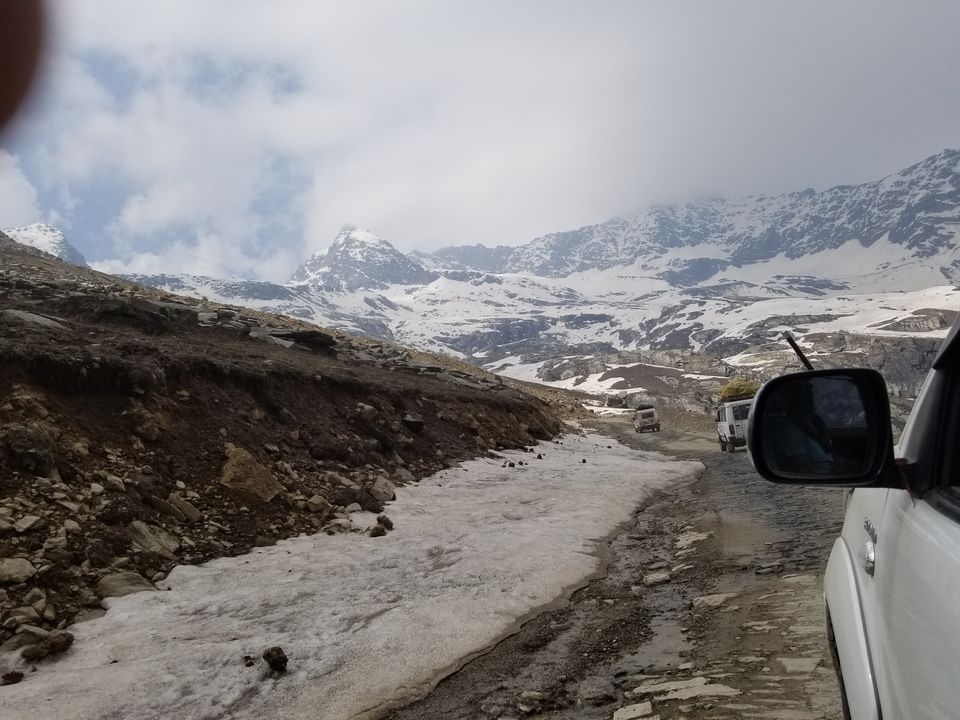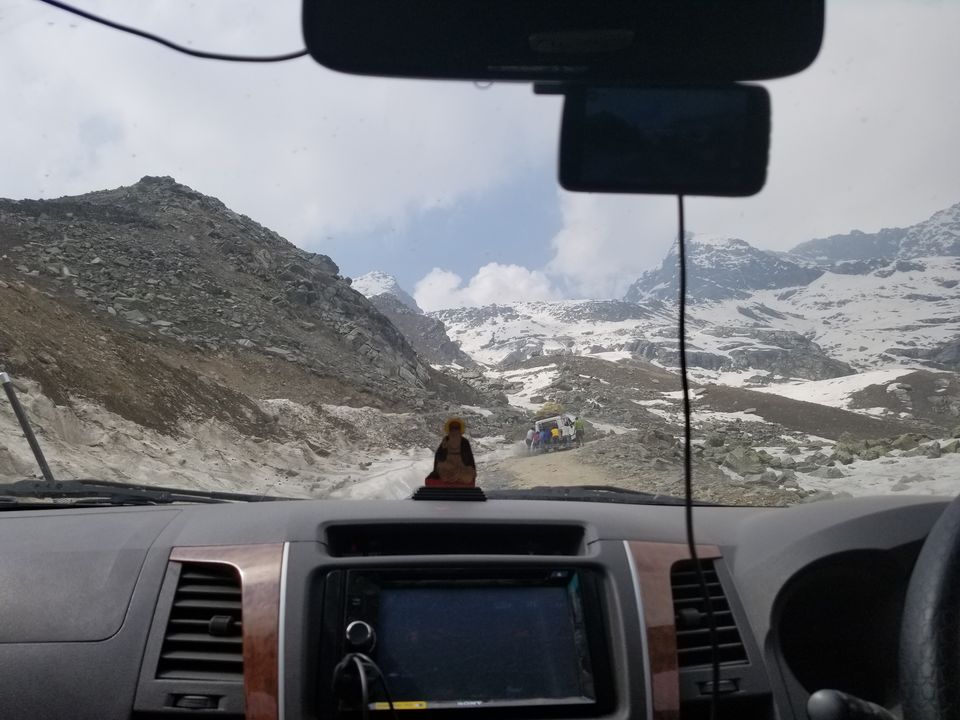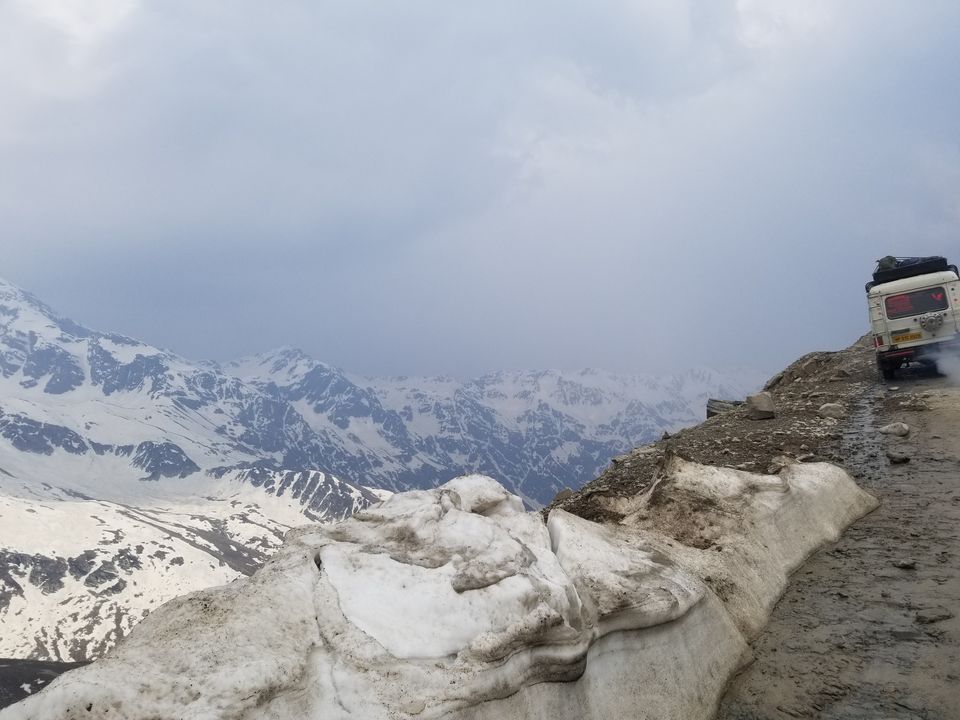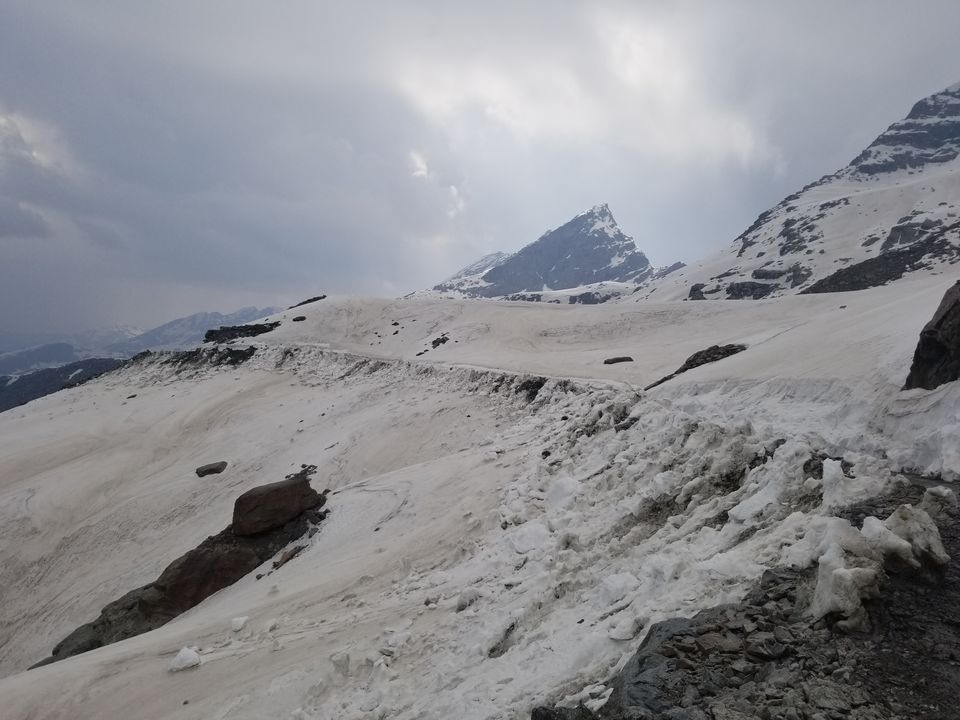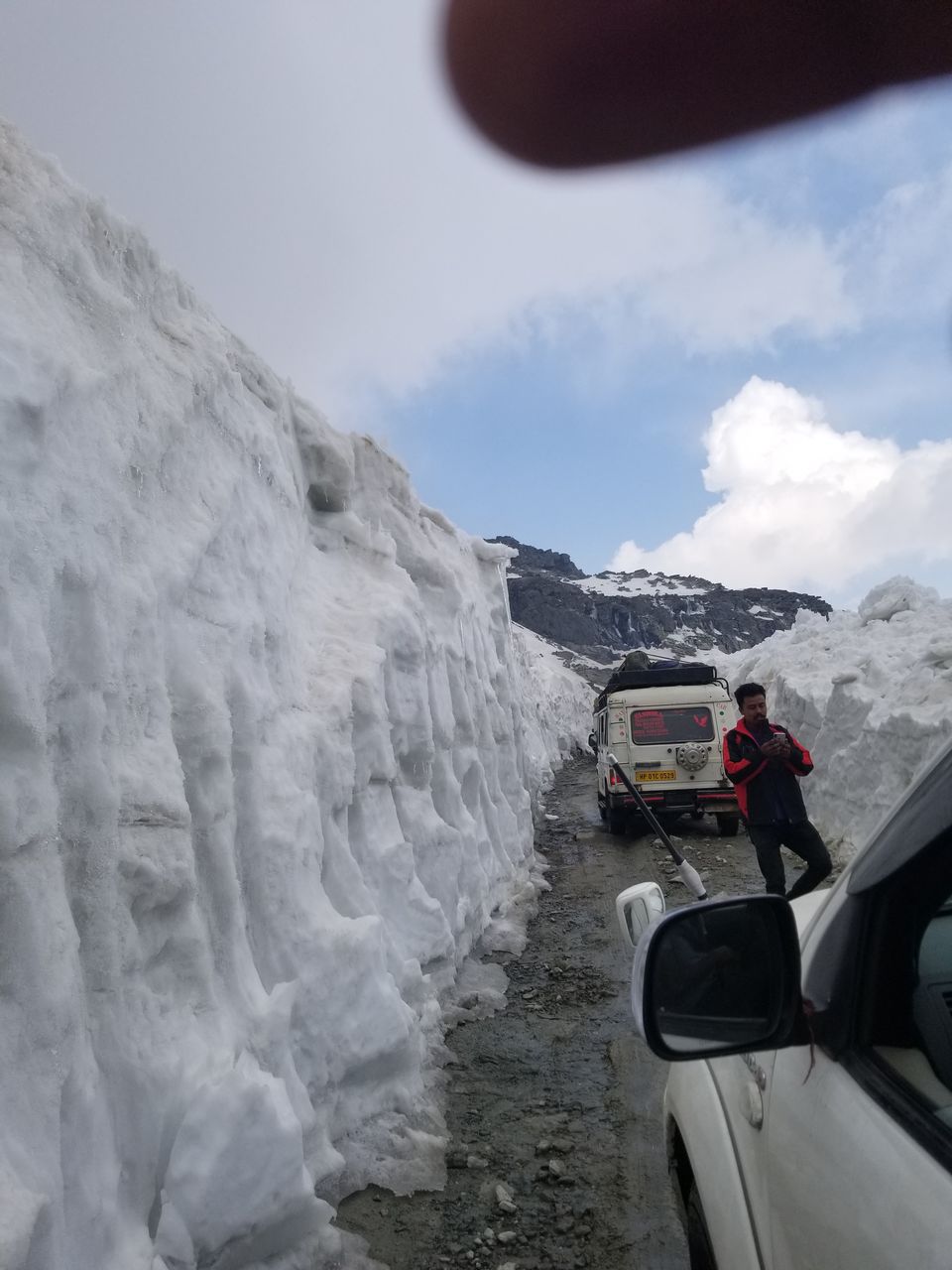 It would give you a feeling as if you had come to a glacier. After few more hours of drive we reached Sach Pass. It was freezingly cold. We were now 14,000 ft above the ground level!
We were surrounded with snow. There was a temple as well, we went inside the temple and prayed for some time. It was for the first time I came to a place that was this high on the Pir Panjal Himalaya mountain range. We took several pictures and decide to head back. If you have some more time you can always drive to Pangi which is another scenic place. From Pangi you can go to different places like Jammu, Leh, Rohtang Pass, Kullu Manali etc.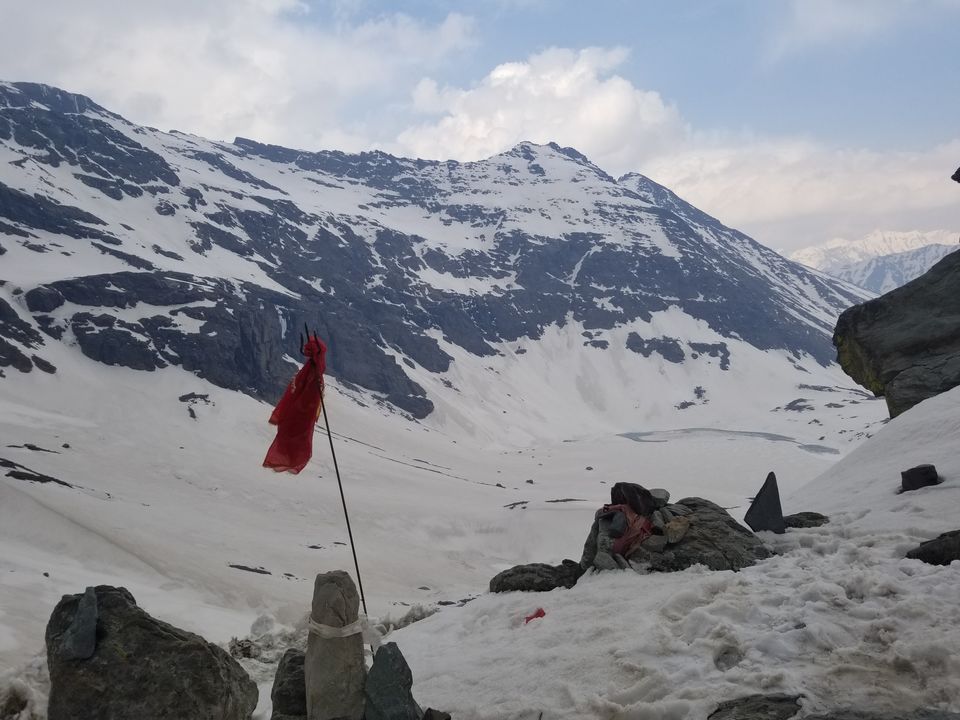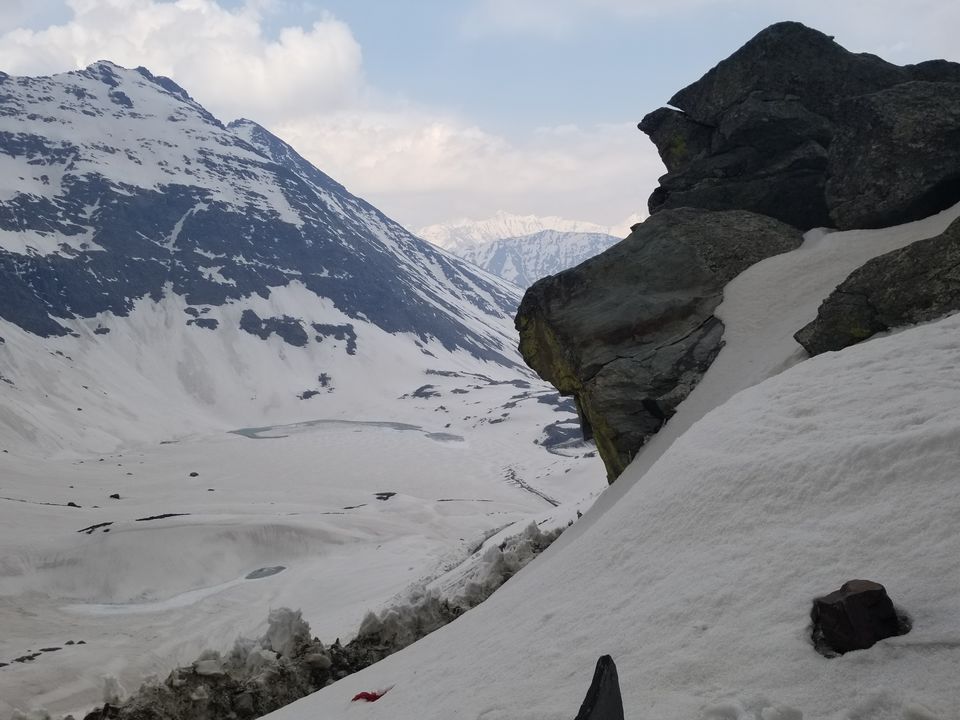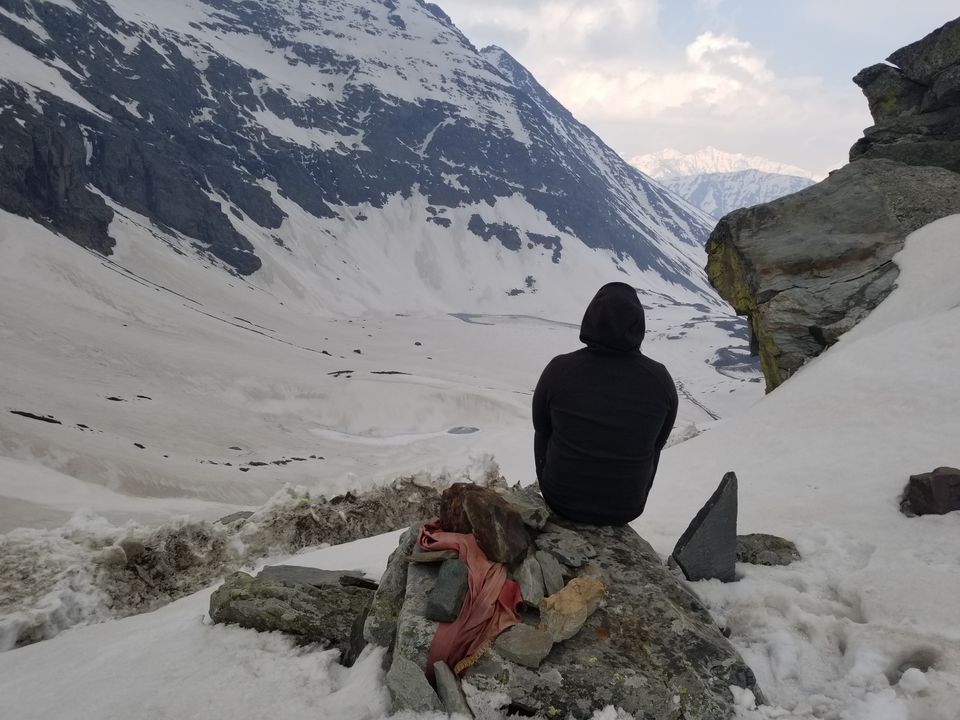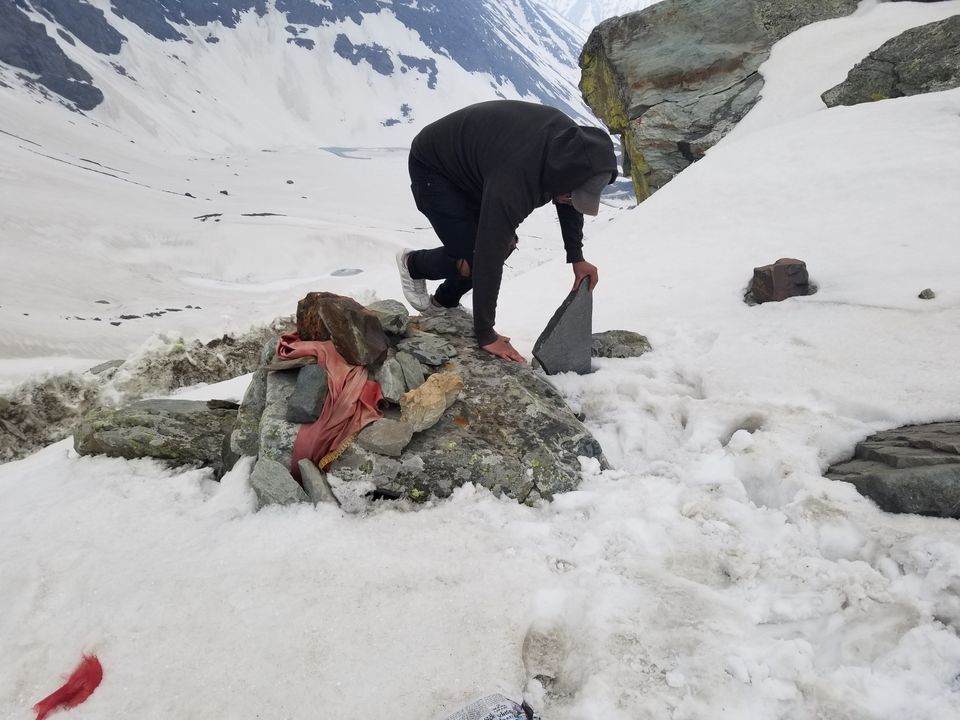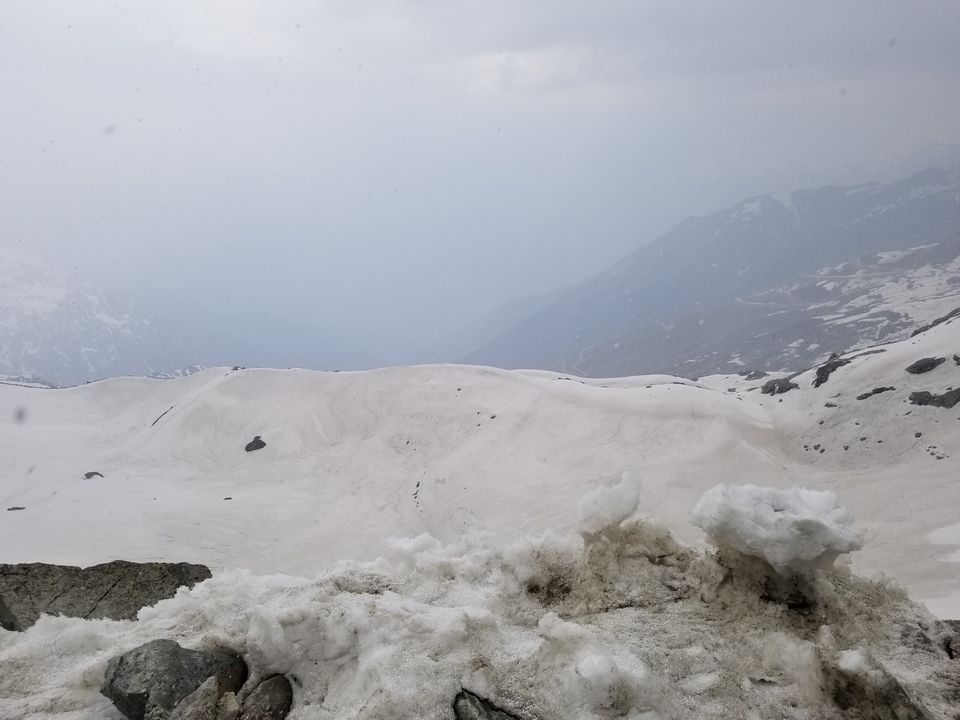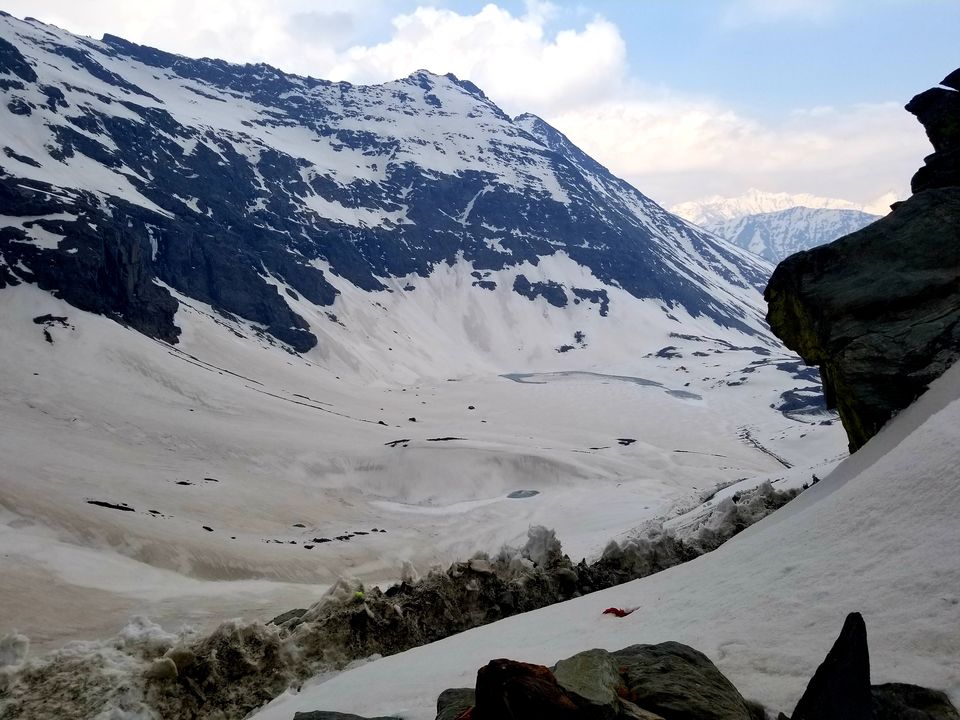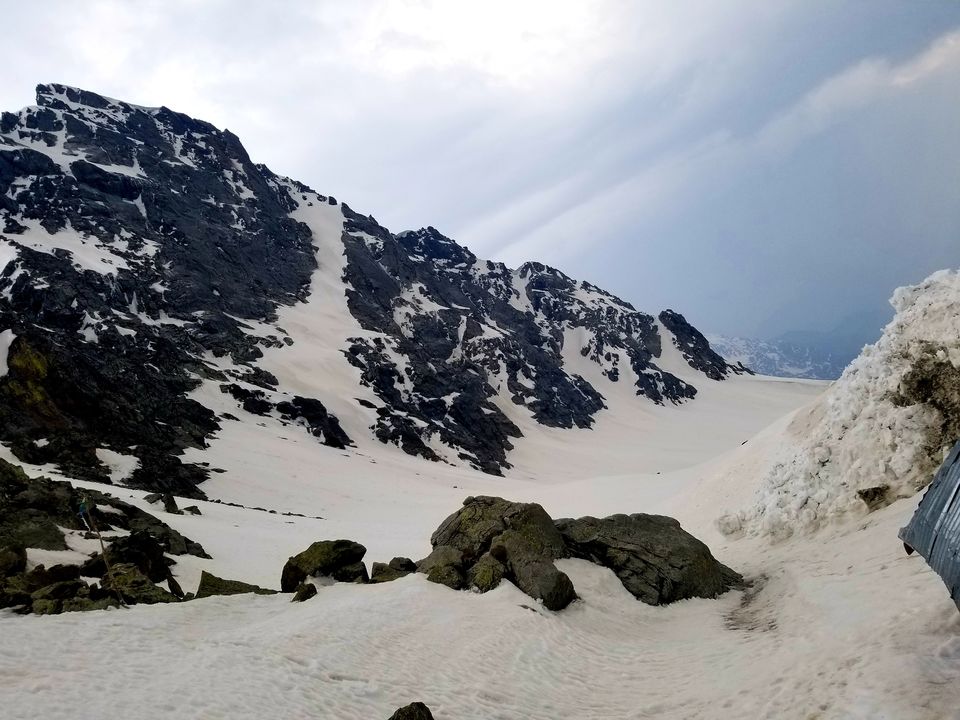 It was a long and tiring journey for us. Some of us had to go to work the next day and our journey back would take at least 6 to 7 hours to reach home, hence we decided to head back home without any more delay. One thing is for sure, we will definitely be coming back to this place and will continue our journey ahead towards Pangi in future.
As always by the time we were heading home most of us were tired and most of the time we slept. This is the journey which we will never forget. If you plan to come to Himachal and if you want to see nature's real beauty, I recommend you visit this place for sure!
About ETU:
ETU helps you transcend traditional boundaries and provides a travel experience that's a perfect blend of rusticity, offbeat experience, urban Himachal, and unconventional activities that makes one a traveler, not a tourist.
Our USP is in the way we view USP. To us USP is not Unique Selling Proposition, to us USP is all about being a 'Unique Service Provider', because we believe traveling uniquely is true traveling.
Our USP lies in our ability to help travelers explore the most unexplored places of Himachal Pradesh. Our USP lies in our ability to make your vacation truly experiential set amidst the real landscape of beautiful Himalayas..!
Website: www.etuadventures.com
Homestay: https://www.etuadventures.com/homestay
Facebook
https://www.facebook.com/etuadventures
Instagram
https://www.instagram.com/etu.adventures/
--
Thanks
ETU
Explore The Unexplored | www.etuadventures.com
Email: admin@etuadventures.com
Contact : 408-893-7953 (US); 9882121616 (India)