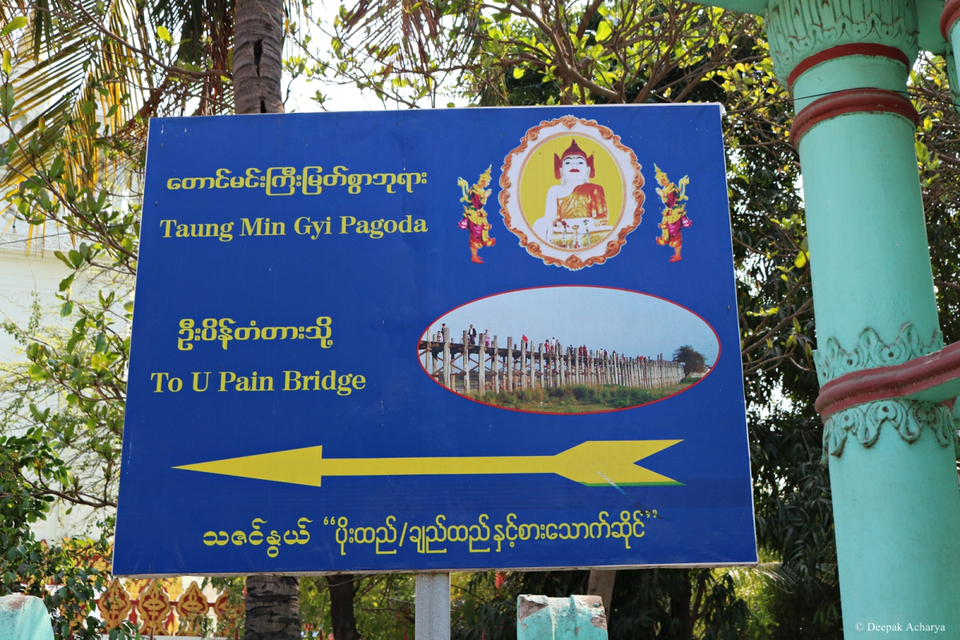 There are numerous things to see in Mandalay and its adjacent areas. During a short trip to Mandalay I decided to explore famous U Bein Bridge. Built around 1850, this 1.2 kilometer bridge is said to be the world's oldest teakwood bridge. As this place becomes over-crowded during morning and evening, I decided a different time slot i.e 3-4pm. To my surprise, I still saw a lot of people on the bridge.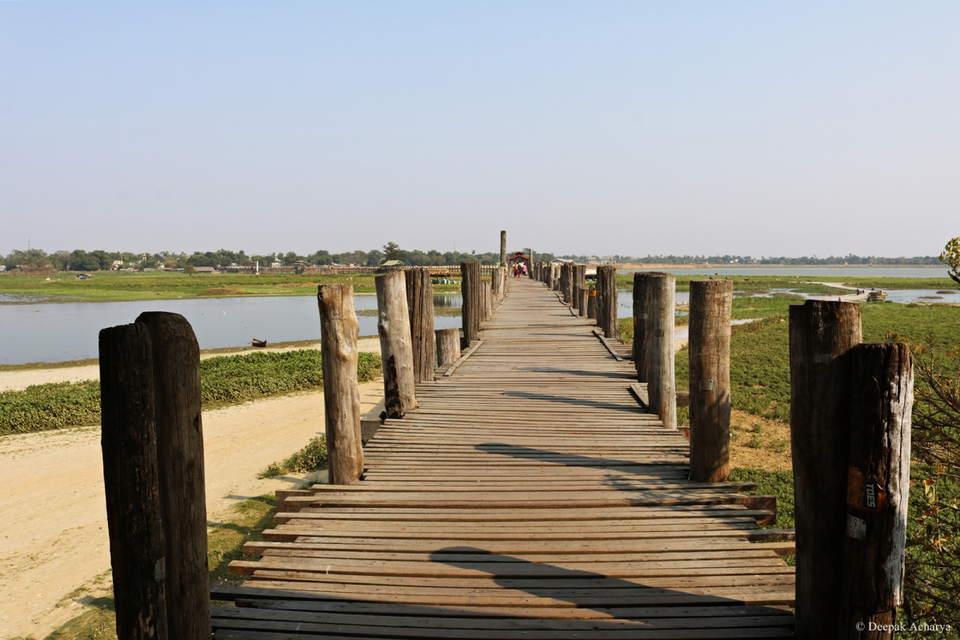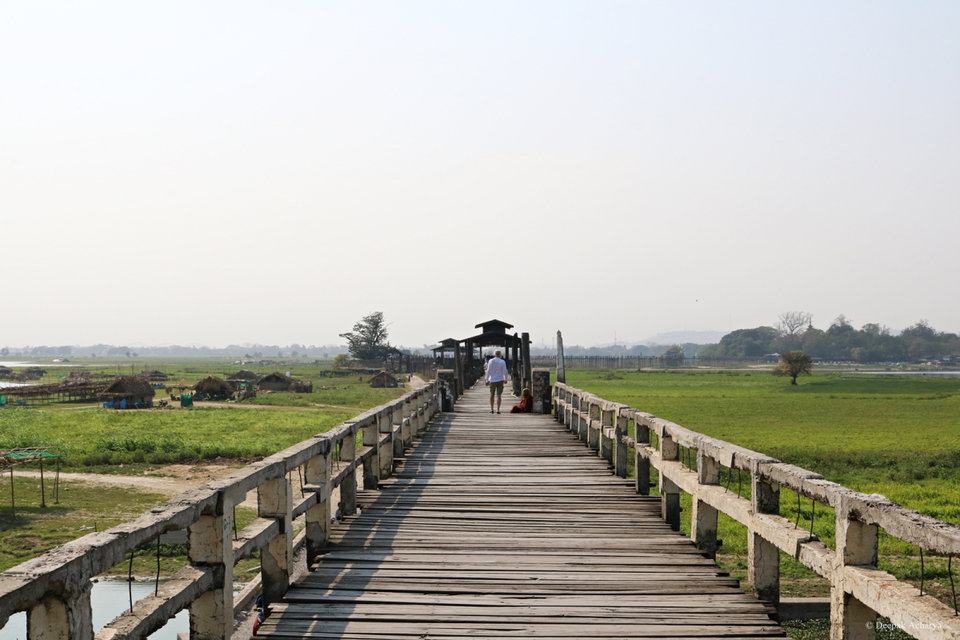 Surrounded by beautiful Taungthaman Lake near Amarapura, the foot bridge is named after the mayor who had built it.
Visiting this place during sunset and sunrise could be a serene experience, but I deliberately skipped it as I didn't want to encounter with sea of people. One of my hostel mate told me how he could not even put his steps on the bridge in the evening due to massive crowd. Eventually, he left the place without fully exploring it.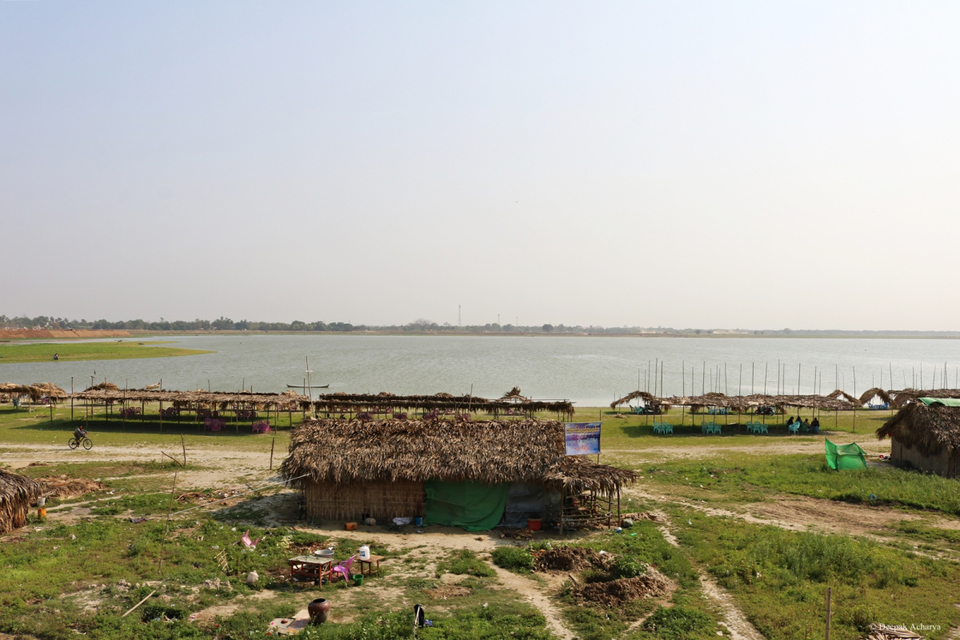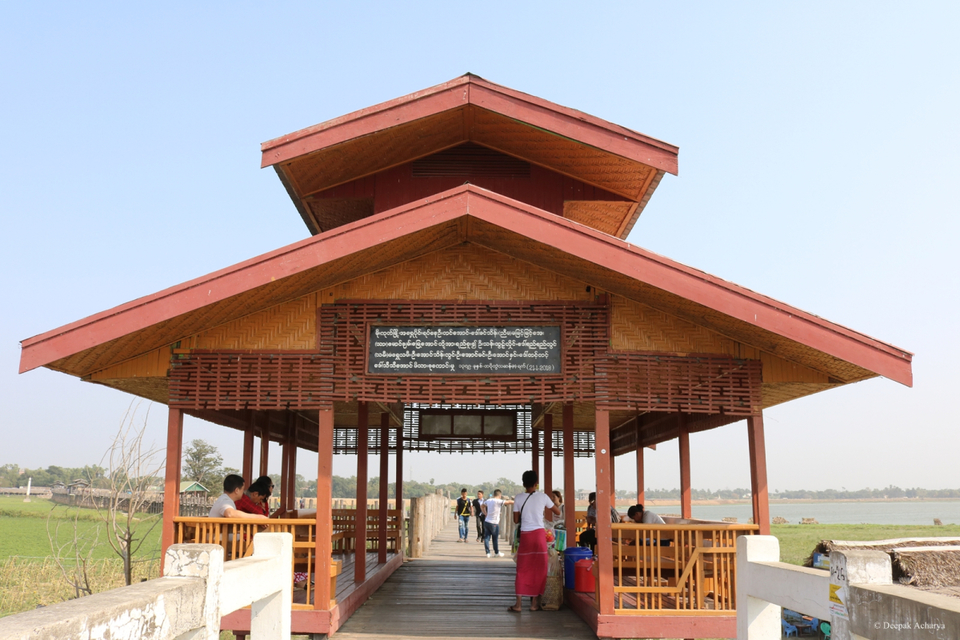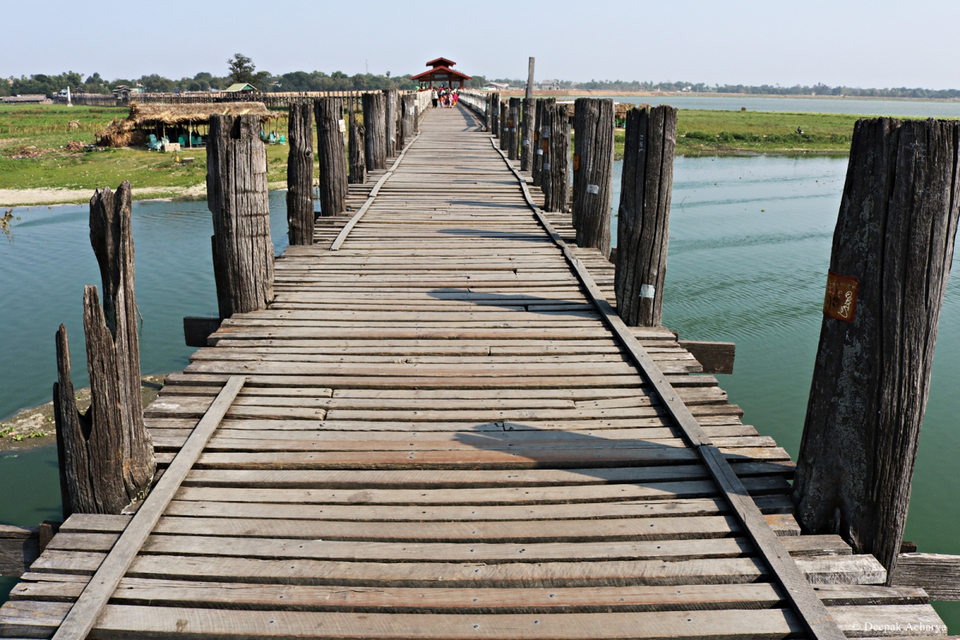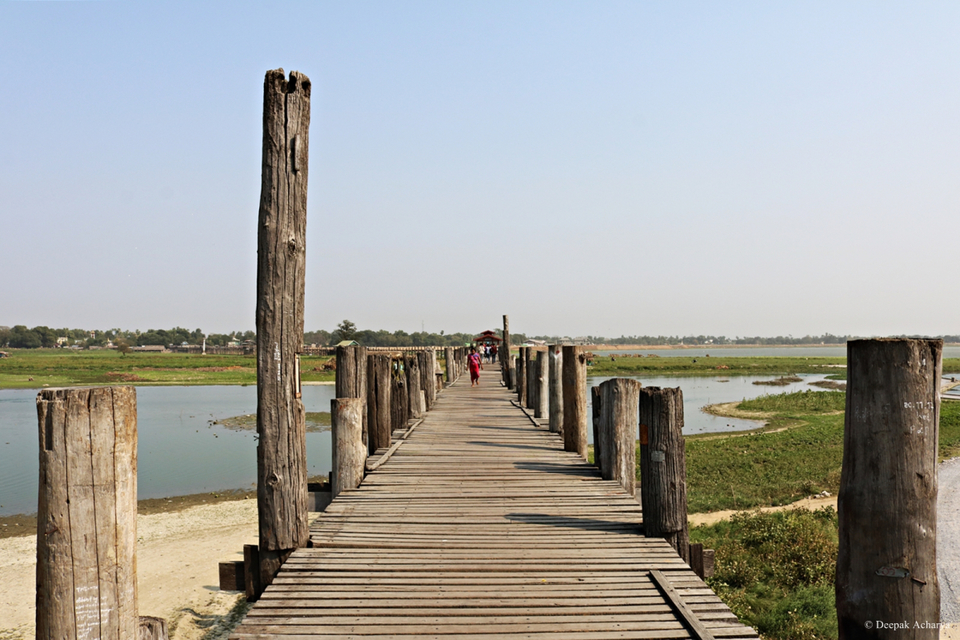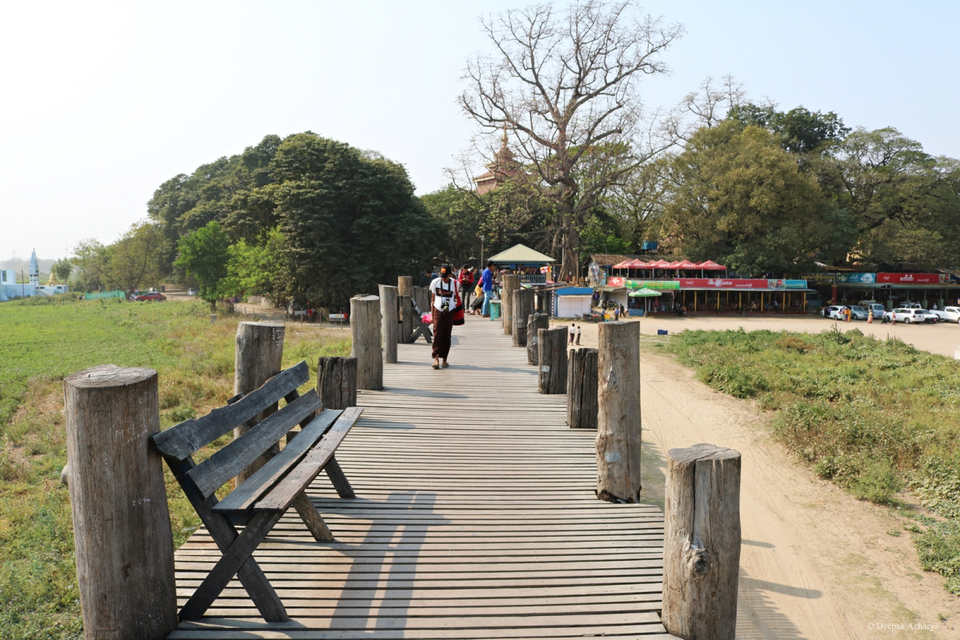 This place has peaceful atmosphere which I really liked. Make sure to include it in your itinerary when you visit Mandalay. Apart from the bridge, one can also explore nearby villages and temples. If you wish you can also take a boat ride in the lake.
How did I reach the place? : There are many ways to reach the bridge. You can either hire a taxi or motorbike taxi to reach this place. It is not faraway from the downtown Mandalay.
I used a pick up truck from 84th / 29th street intersection. It dropped me somewhere on the mainroad of Amarapura. I paid only Kyat1000. From there the bridge is approximately 4km. At one point, I thought of hitchhiking but later dropped the plan and decided to take a walk.
You can also follow my other accounts ????
For Instagram
For photo blog http://deepakacharya.wordpress.com/
Thank You ????