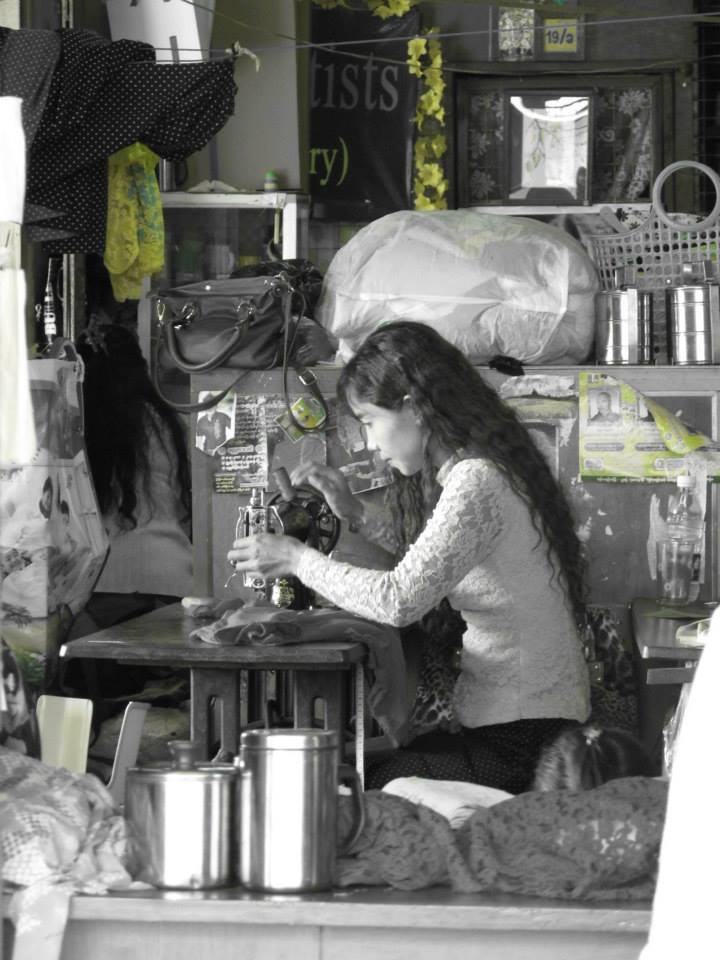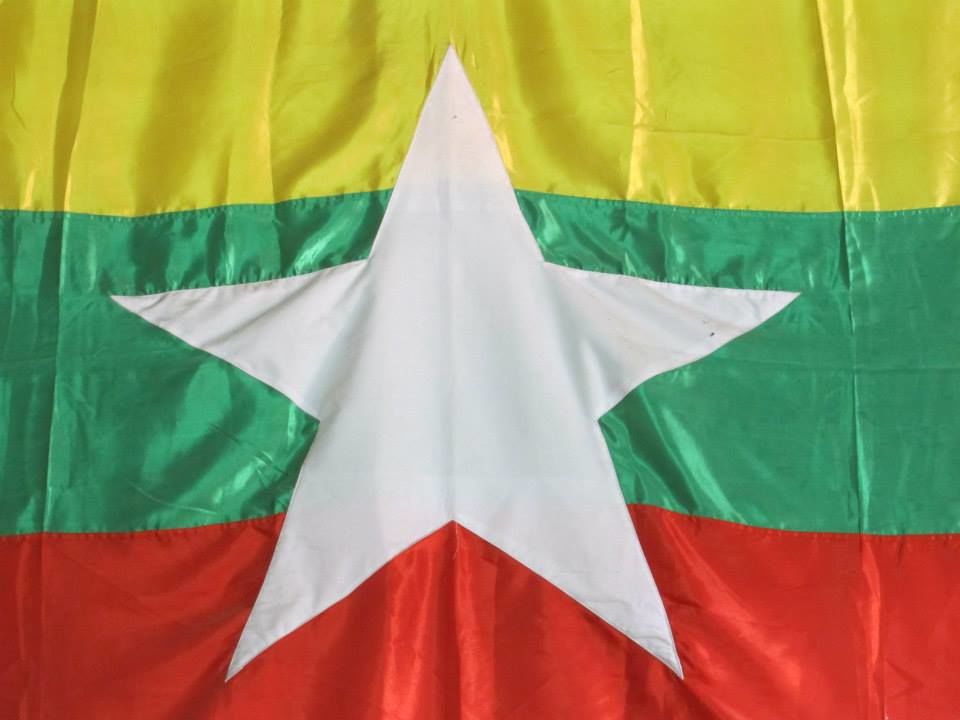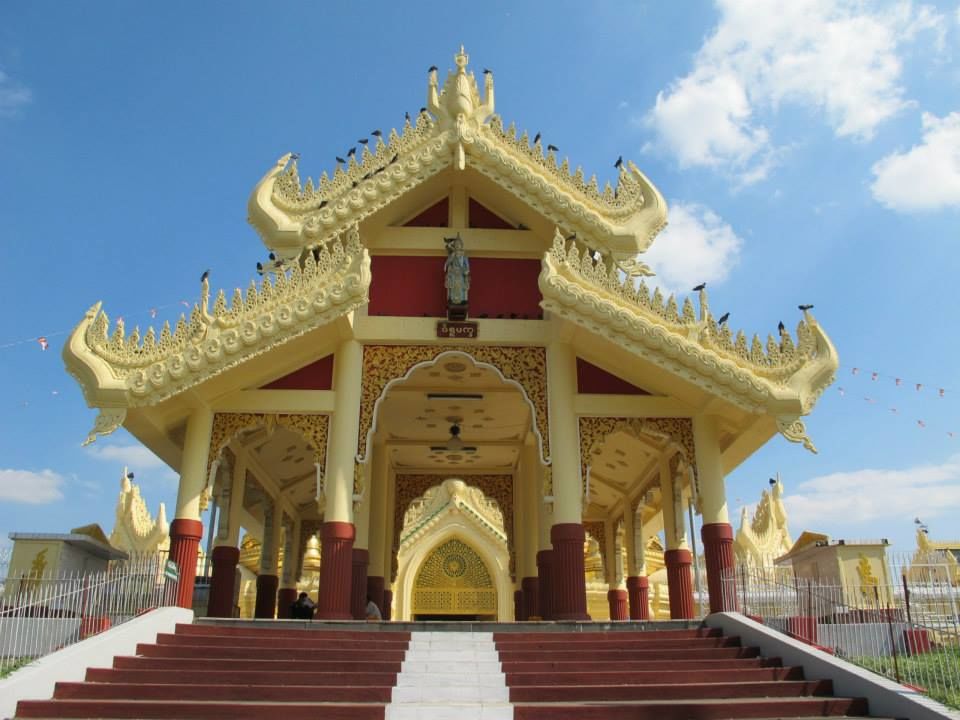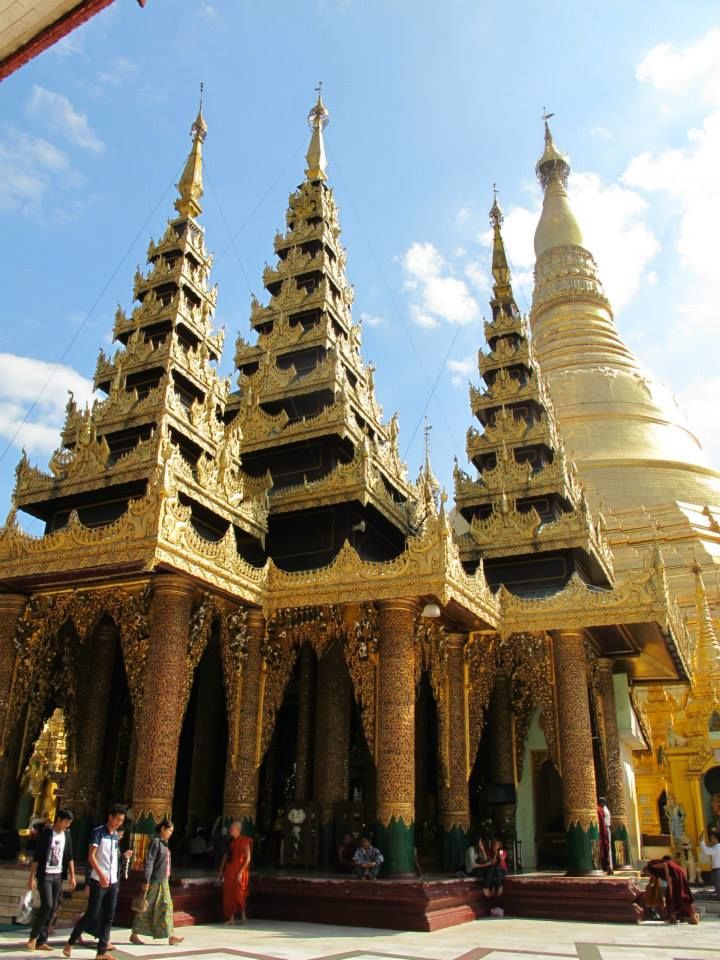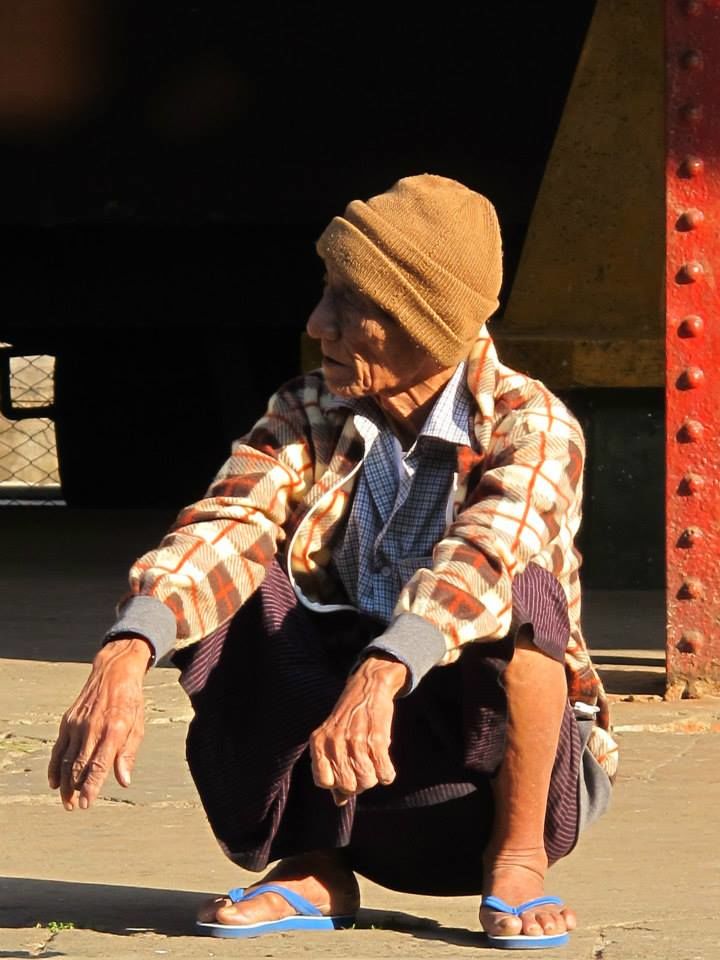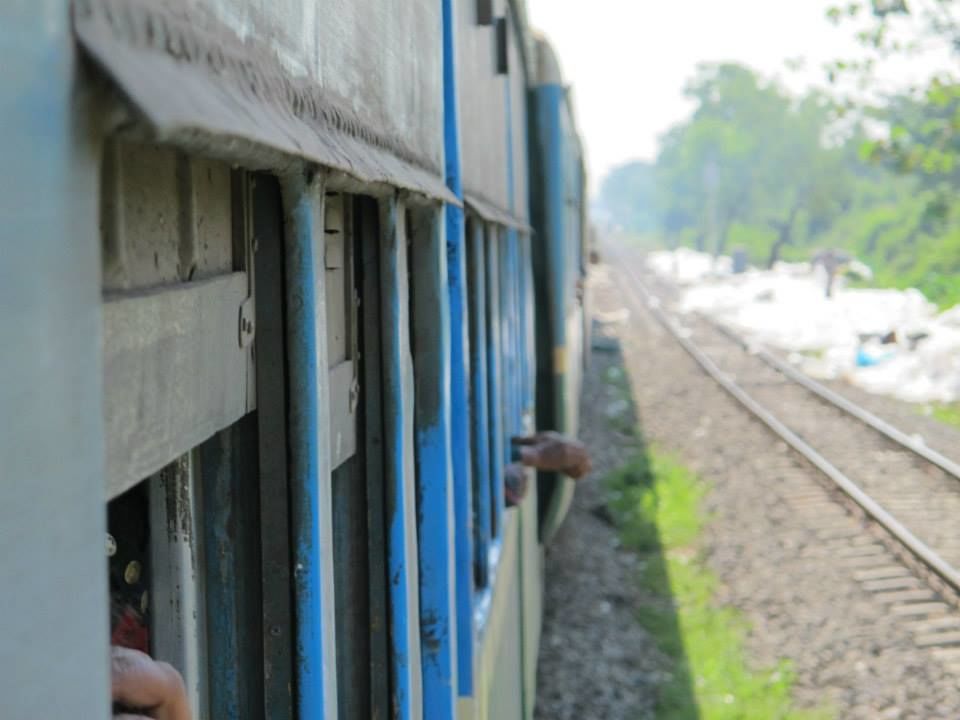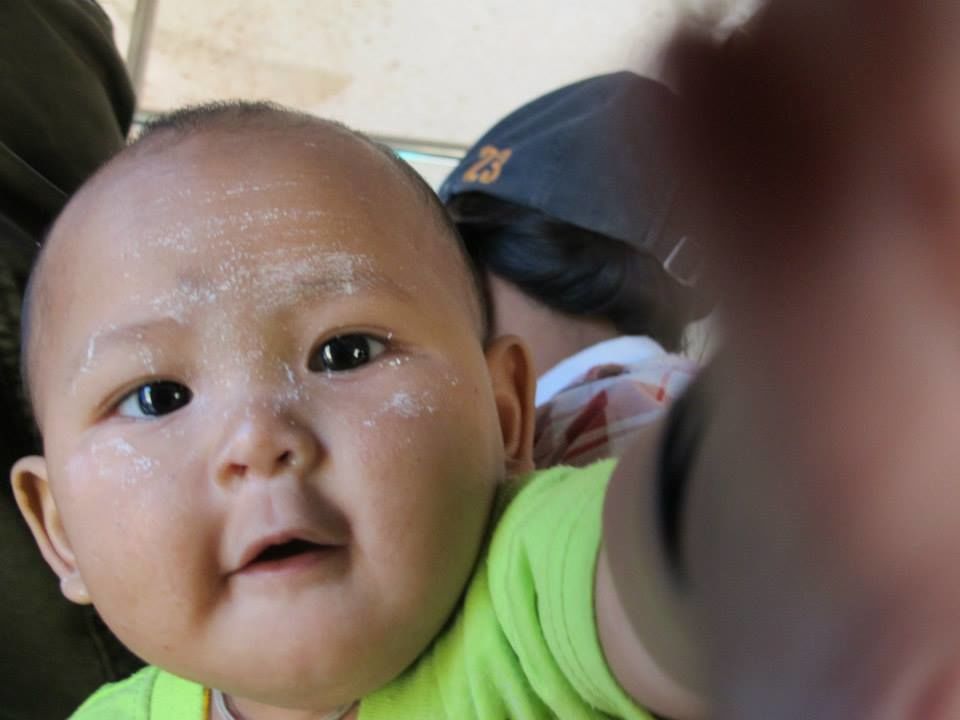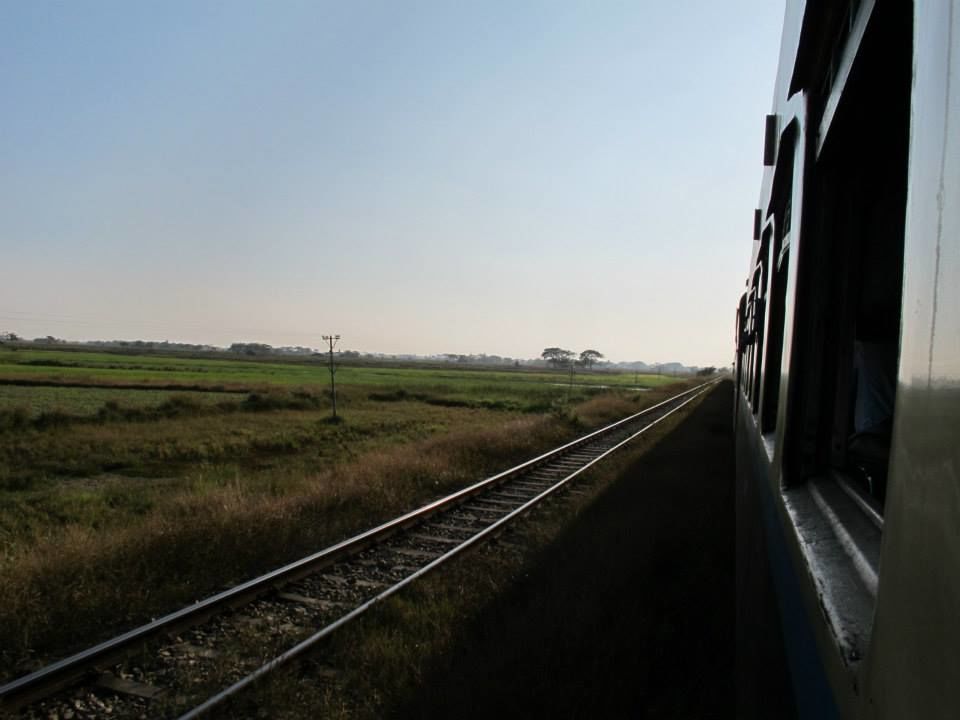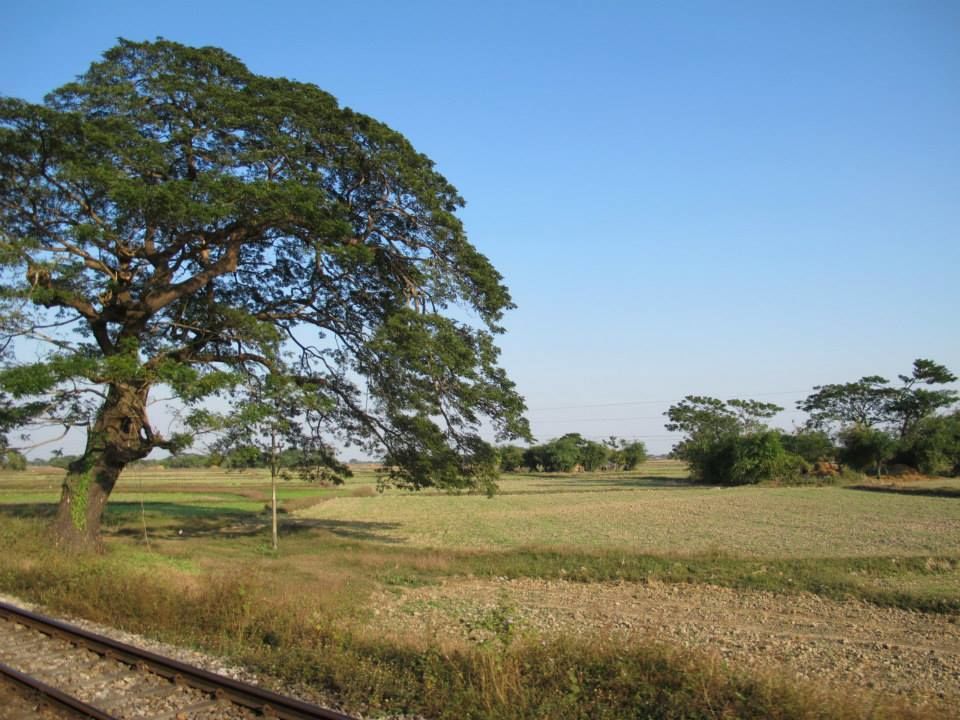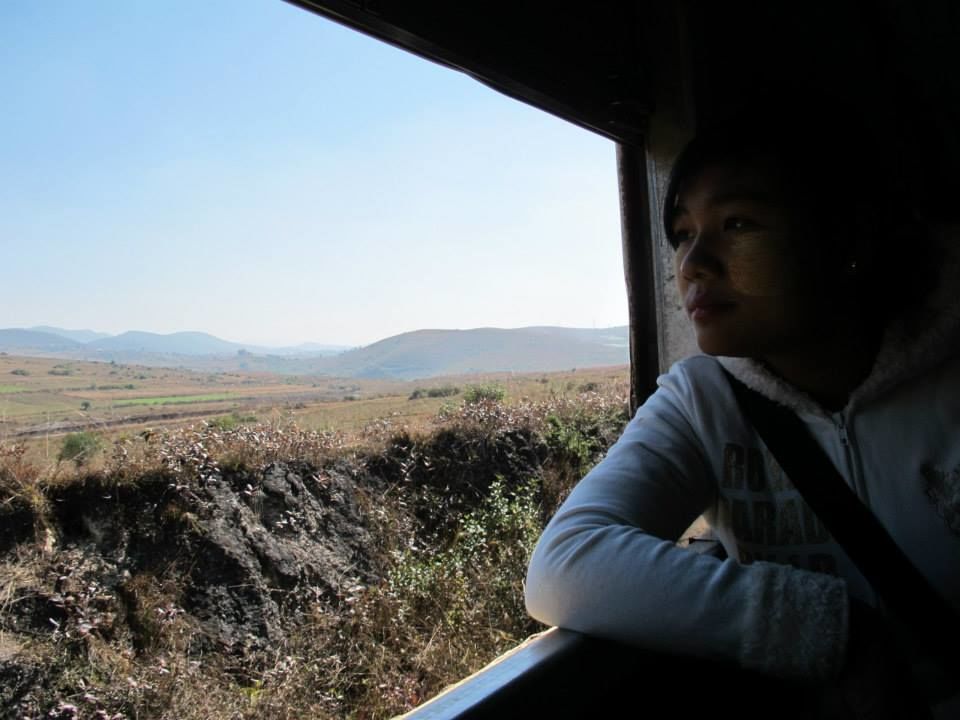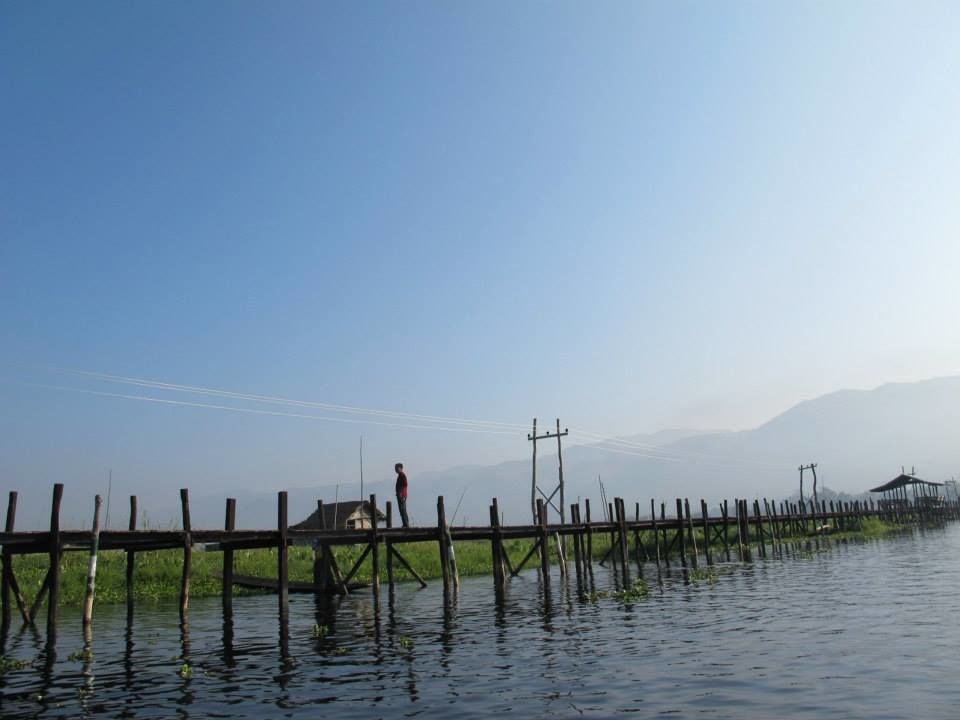 Another place in Myanmar that welcomes visitor would be none other than Mandalay. It cost me USD $ 10 worth of 5 to 6 hours of overnight bus from Inle to Mandalay. I saved 1 day of accommodation by traveling overnight. I bet you have learn a new trick by now.
Heard from other travelers that you need to pay USD $ 10 as an entrance fee into Mandalay zone. Apparently you do not have to do so if you are entering Mandalay during the night or early morning as they operate only during day time.
Besides Yangon, Mandalay would be the second most populated city from what I observed. Merely 30 minutes of cycling on the road that costed me USD $ 1, I surrendered. It was too much for me to handle having to maneuver often. The traffic and air pollution did not help in keeping me calm on the road to enjoy my ride. That was when my body and mind was tuned into "back to the city life" mood. Busy, hectic, car honk, motorbike honk, cycling bell, church bell, mosque reciting prayer are what you will be hearing throughout the day.
Stayed at Shabai Byu Hotel for USD $20 which I shared with Laura, the lovely Italian lady who i met while in Inle before we took the midnight bus to Mandalay. It is best to travel with another person to save cost. While you may also do it alone if you have a better budget. Not the best hotel to stay in Mandalay, but that was the only place we found in the wee hours of the morning after arriving not knowing a thing about Mandalay.
Got myself on a motorcycle tour with driver included for USD $ 14 per day to have a visit around Mandalay, including Mandalay archeological sites. Driver was speaking Burmese to me, I was speaking English to him. Finally I threw in thousand and one techniques of body art movements ( Body language ) to communicate with this guy. It was a quiet day as we did not communicate much due to language barrier, but it was certainly worth it as we could understand each other by just being human. That's all I need when nothing else was working.

Tips : Some site requires you to pay camera fees average of USD $ 1. You might want to keep it in your bag until you have entered the site before clicking away.
( I paid my camera fee )

Places visited around Mandalay :
1. Maha Myat Mune Pagoda
2. Buddha image maker
3. Gold leaf workshop
4. Mandalay Palace
5. Shwe Nan Daw Monastery
6. Sanda Muni Pagoda
7. Kuthodaw Pagoda
8. Kyauktawgy Pagoda
9. Mandalay Hill.
Mandalay Archaeological Zone includes:
1. Amarapura
2. Innwa
3. Pinya
4. Paleik
5. Shwe Nan Taw Kyaung
6. Mya Nan San Kyaw Royal Palace
7. Sanda Muni Pagoda
8. Kuthodaw Pagoda
9. Kyauk Taw Gyi Pagoda
10. Mandalay Hill

USD $ 10 is required to visit Mandalay Archaeological Zone. This pass is valid for 5 days from date of purchase. There will be officer checking your pass.
If you do not wish to visit all sites, you may pay separate entrance fees accordingly at each entrance site.
I would advise you to speak and agree with your guide before tour commence. This is to plan and discuss to get mutual agreement. There is always a room for bargaining depending on how good you are in communicating. My guide rewarded me with a complimentary ride up Mandalay Hill when I was supposed to walk up which could easily take me 3 hours. I was happy since it was hot and tired from visiting places all in a day. Thank you, guide !

Get more of Myanmar from my other entries:
Yangon: http://bit.ly/1ho3esY
Inle : http://bit.ly/Uk4FP8
Sagaing / Amarapura / Inn Wa: http://bit.ly/1lt0mKX
Bagan : http://bit.ly/1jOeIBz

Feel free to help your friends by sharing this information.
Hit 'follow' to hear more exciting adventures !