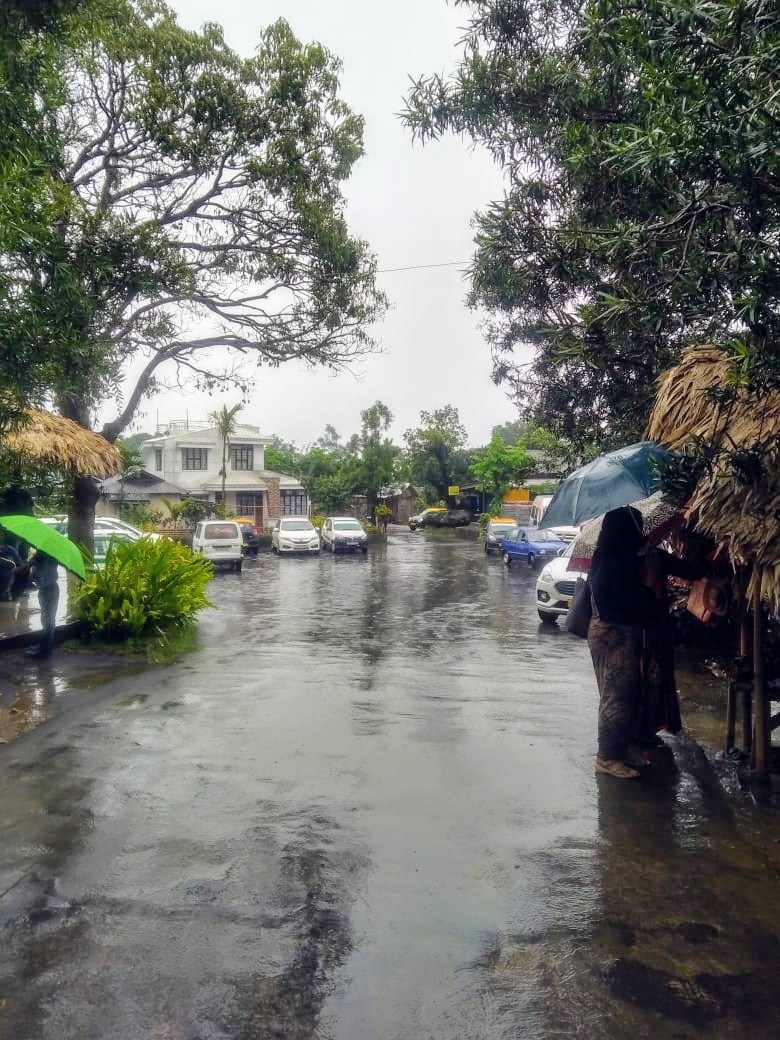 If you plan a visit to the North-east and particularly Meghalaya, take a break from destinations like Shillong, Cherrapungi and visit this paradise.
This place gained major attraction when it was declared as the cleanest village in Asia in 2003. In recent times, it has become a hub for day time tourists because everyone wants to feed their herd mentality of visiting every spot mentioned in the itinerary (varna log kya kahenge - else what will people say).
When I visited this place, it was like entering into a safe zone, a place untouched and ignorant of bitterness of boundaries. It felt like a prize after an hour-long search through a maze. There's a huge signboard on the main road which directs you towards the village and the road gets smaller there onwards but the weather and prettiness of the sight compensates. Meghalaya is a paradise for long drives on seamless highways with pretty little houses built along. Almost every village has an identity with huge signboards carrying their names on it.
Upon reaching the village, a small make shift checkpoint asks you to deposit a sum of Rs.50 as entrance fee. This may sound a little absurd but if this is the cost of taking care of God's Own Garden (other name for Mawlynnong) then it is the least one can do. My visit was made more special by a downpour which increased the village's charm infinite times. A single road leads you to the inner circle where cars and taxis are parked. Around that, you will find small eateries serving tea, snacks and local food. Most of them have a thali system where you get rice/dal with local essence. The place is surrounded by greenery, gorgeous flowers and spotless arena which make your eyes twinkle.
Some places are not merely to be seen but felt.
There are small bamboo basket bins hung around to educate and spread awareness about cleanliness. I found these bamboo bins almost all around the highways and stopovers which make you wonder about people's conscious of purity and respect for nature. A local told us that the village was home to 105 families, all of them Christians. There's a 100% literacy rate and people together put in efforts to keep their surroundings clean. It's like a virtue embedded in them which reflects in their attitude towards life.
There are 2 major attractions nearby. One, the living root bridge and the other a sky view-point of Bangladesh.
I feel people like me who spend just an hour or two can never do justice to the enigma of the place. If you want a real hand experience of the village and understand their way of life, spend a night at one of the homestays and I'm sure you'll come back a happier person. The village is not so hidden and barely a secret anymore with a huge amount of tourists entering and exiting each day, but I still feel it is a gemmed possession.
The calmness and aesthetic vibes of locals and the land is a little secret locked away far from the hush-hush and madness of the incoming crowd.