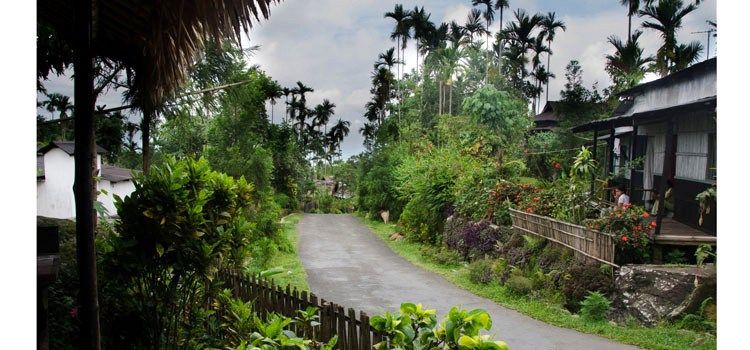 Amazing, Magical, Magnificent, Beautiful, Spectacular. Even these words fall short to describe the beauty of Mawlynnong. Also referred as 'God's own Garden' , this village won the status of the cleanest village in Asia in 2003 and the cleanest village in India in 2005. I just couldn't wait to get there.
How to Reach?
The nearest airport is Shillong airport. It is located at a distance of 100 kilometers from Shillong. The only way to reach here is by car. I hired a cab from Shillong. Also, the road from Shillong to Mawlynnong is amazing. The view of the mountains is spectacular.
Around 2 kilometers before Mawlynnong, there is this famous Living Root Bridge. This is the most spectacular natural bridge I've ever seen. It is made by the twisted roots of the gigantic rubber tree.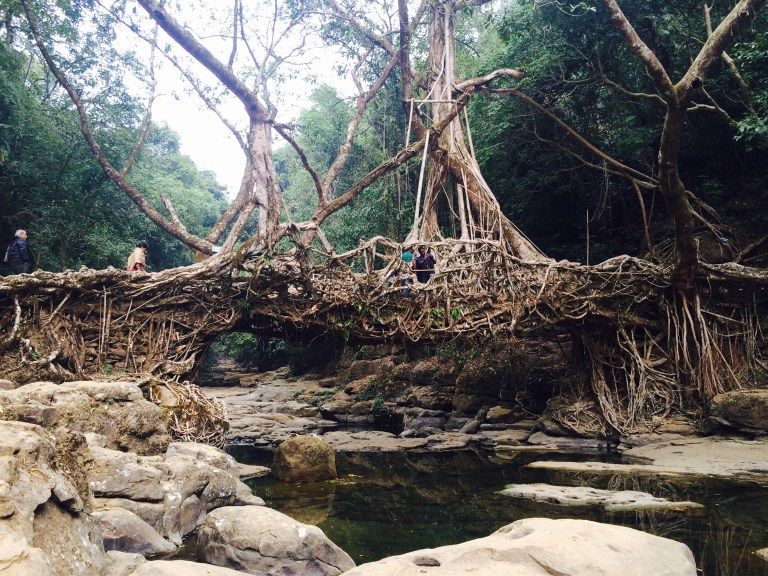 After spending some peaceful time at the living root bridge, I continued my journey towards Mawlynnong.
As I reached there, I was amazed. Not only the village was clean but it was also the most beautiful village I've ever seen. There were gardens that were full of colorful flowers.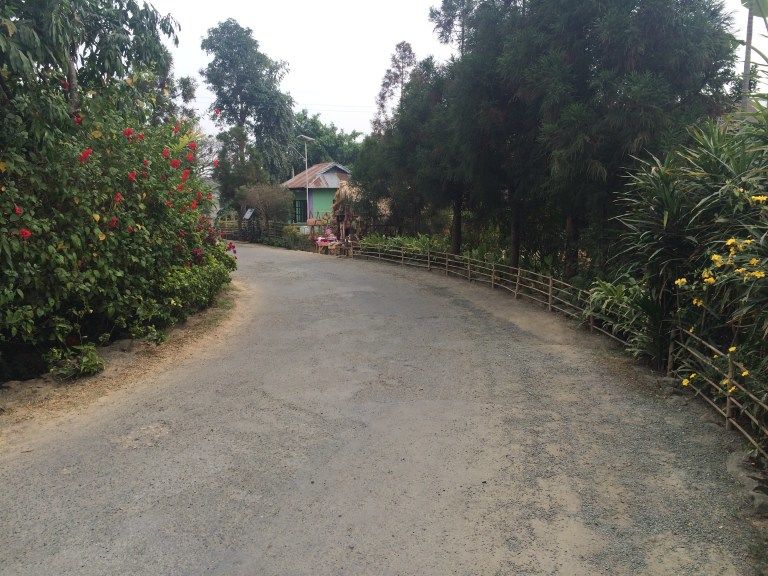 As soon as I reached there, I went to the sky view. It is an 85 feet structure made up of bamboo and ropes.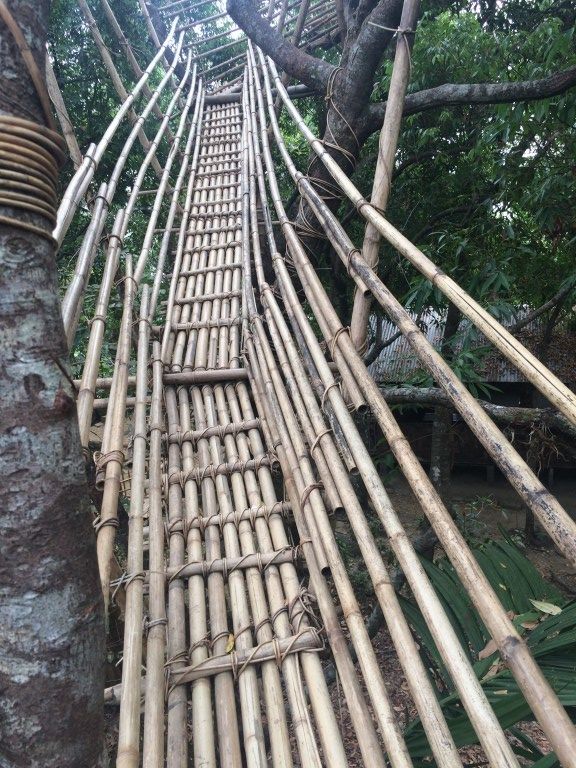 After reaching the top, I got stunning views of the Bangladesh plains on the other side as the village is near the Indo-Bangla border. It was stunning.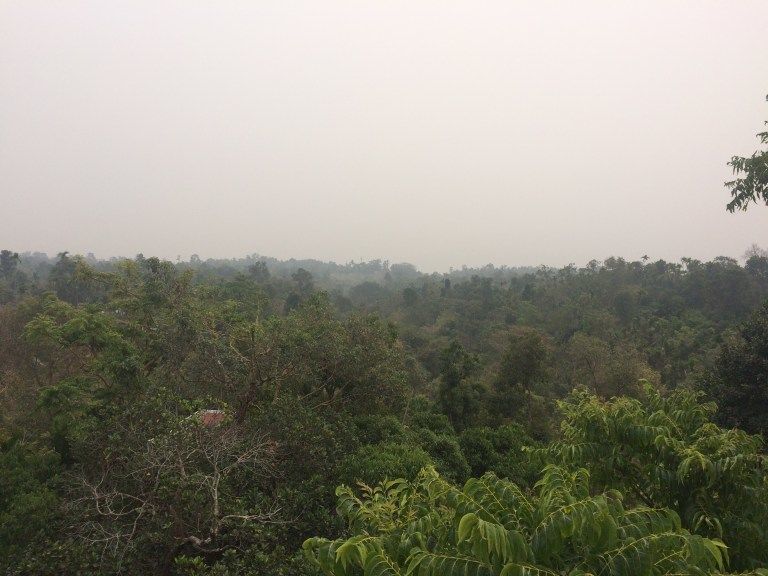 After the sky view, I took a walk around the village. Another interesting fact about this village is that the village has 100% literacy rate and most of the villagers speak English language.
To keep the village clean, bamboo garbage bins have been placed in every corner of the village. Every villager feels that it's their duty to keep their village clean. Villagers cleaning the roads, picking up the leaves and throwing garbage in the bin is a very common sight.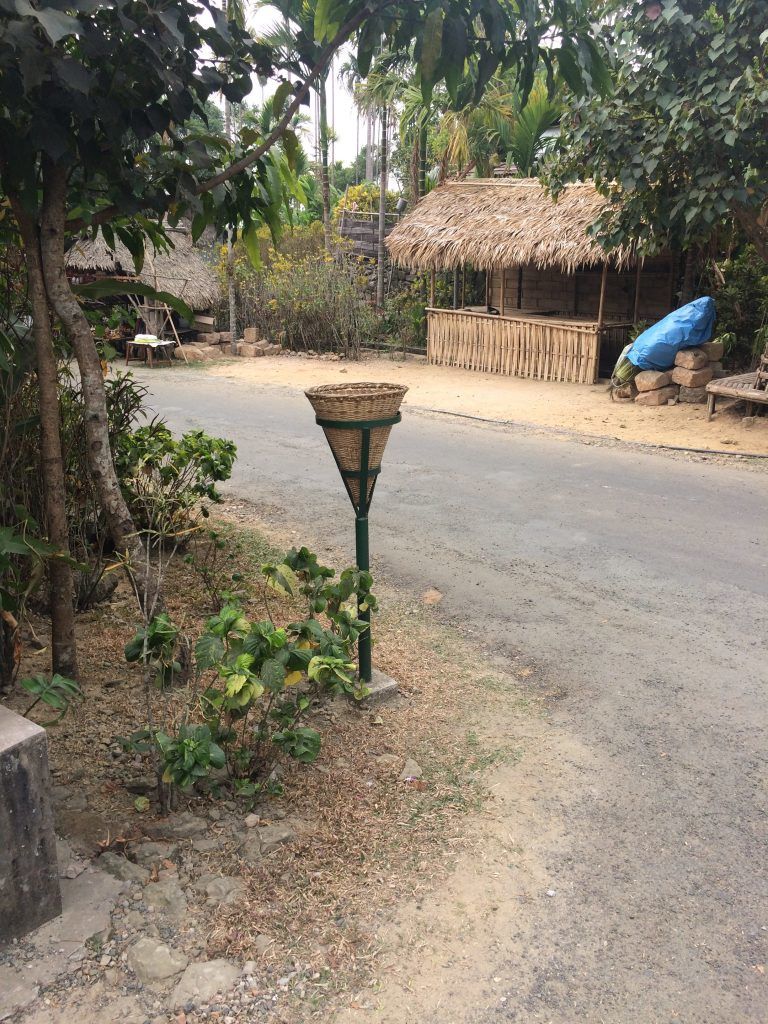 Food
I had a simple daal-rice meal at a stall. There are few stalls around the village that offer tea, snacks and daal-rice.
Accommodation
Guest houses and home stays are available in Mawlynnong. You can also plan a one day trip from Shillong.
While leaving I realized that apart from the status of the cleanest village, it is the welcoming and friendly nature of the villagers also make it more special. 
If you are planning a vacation in Meghalaya, you can't afford to miss this village!