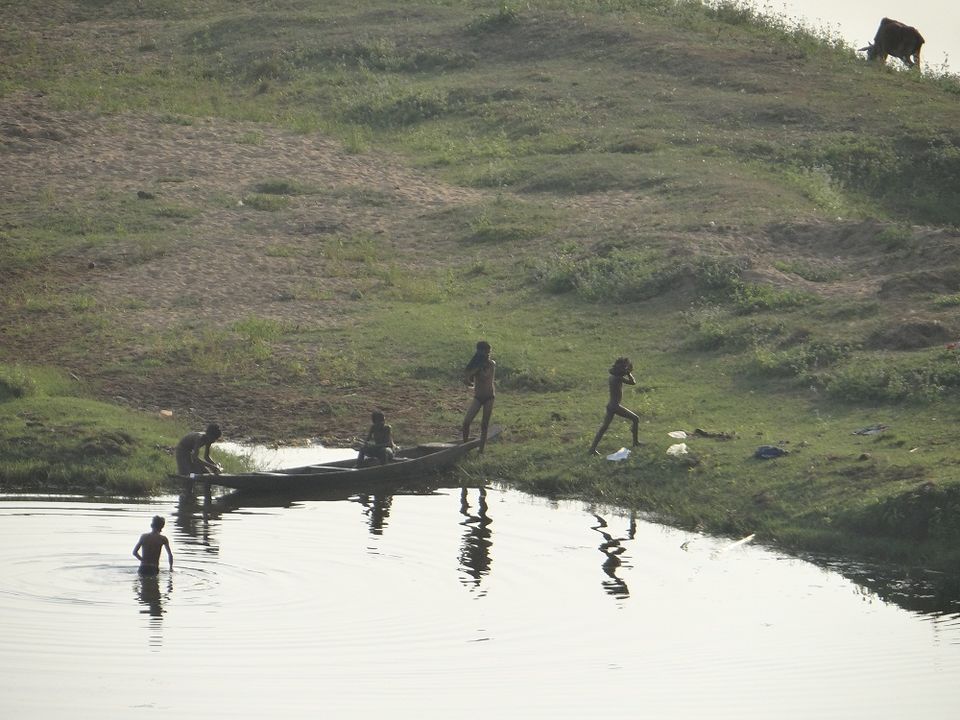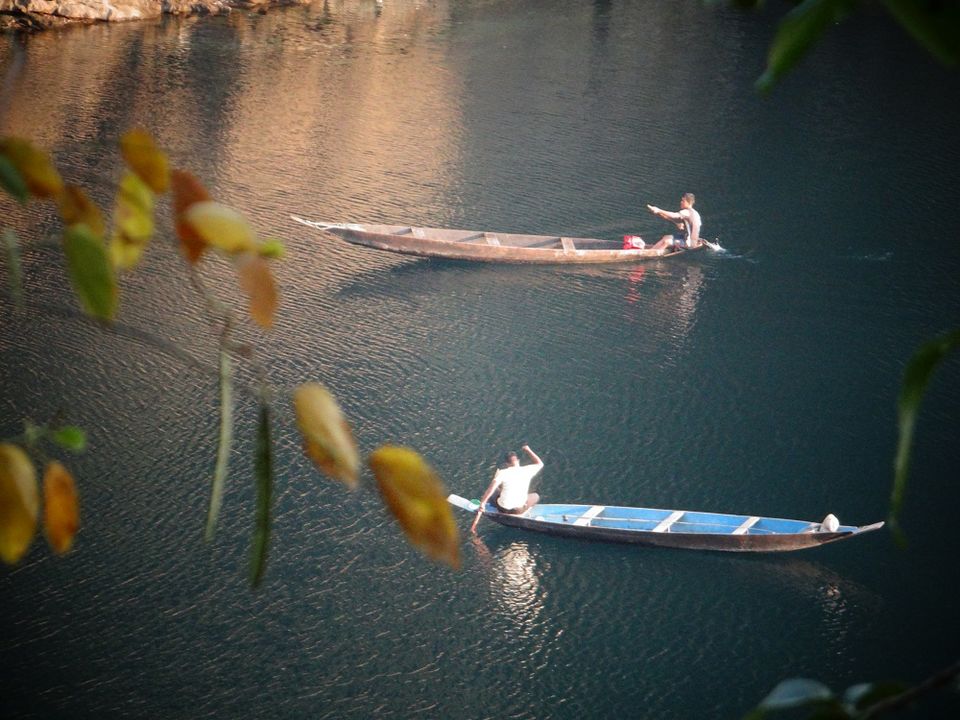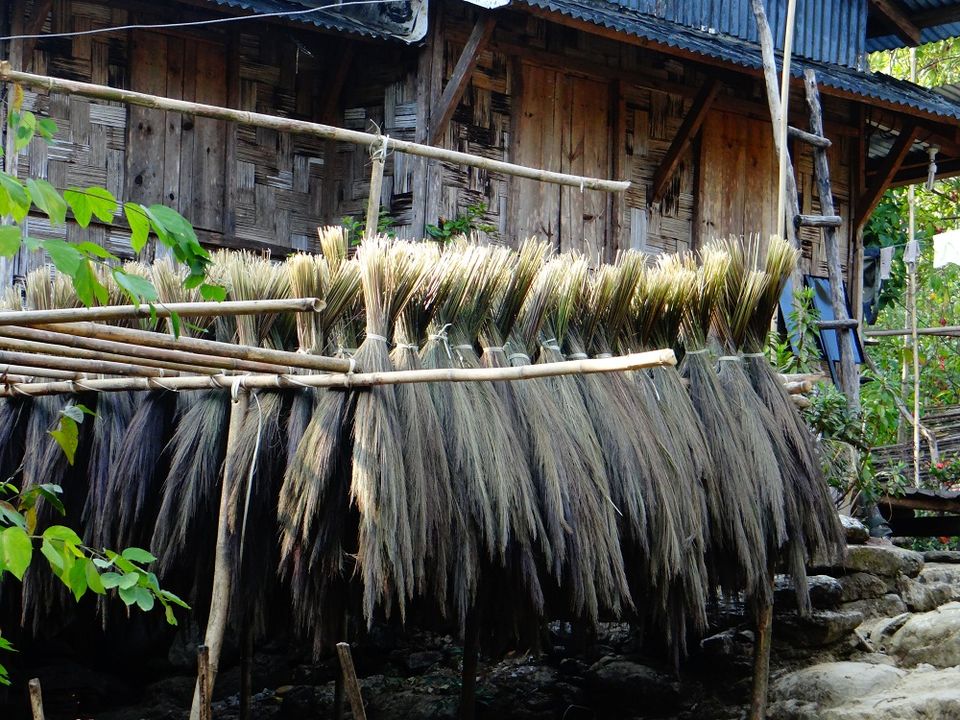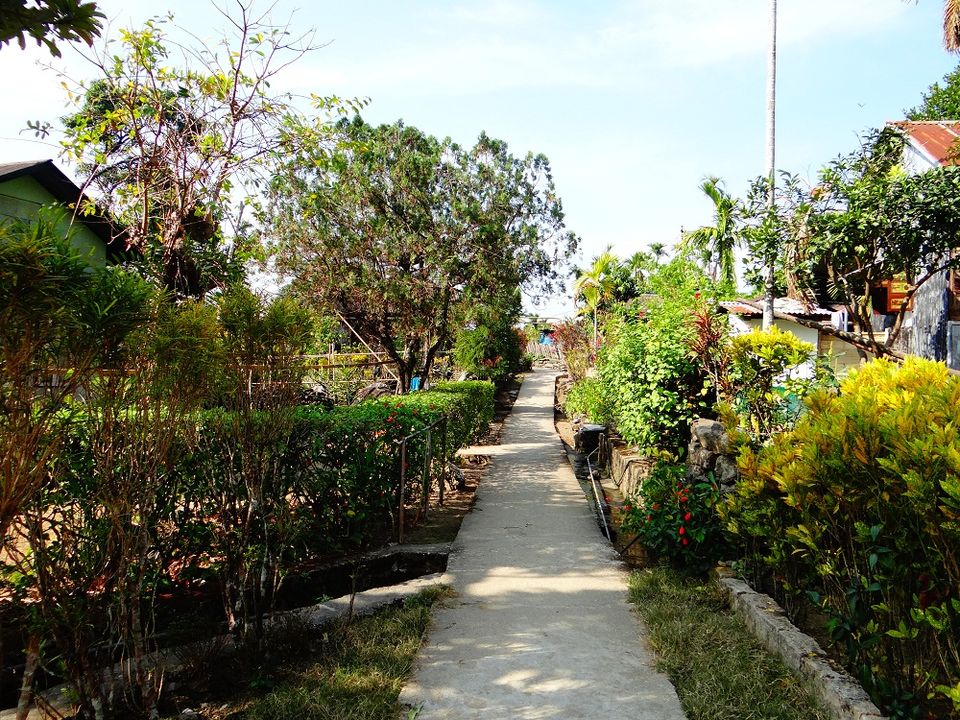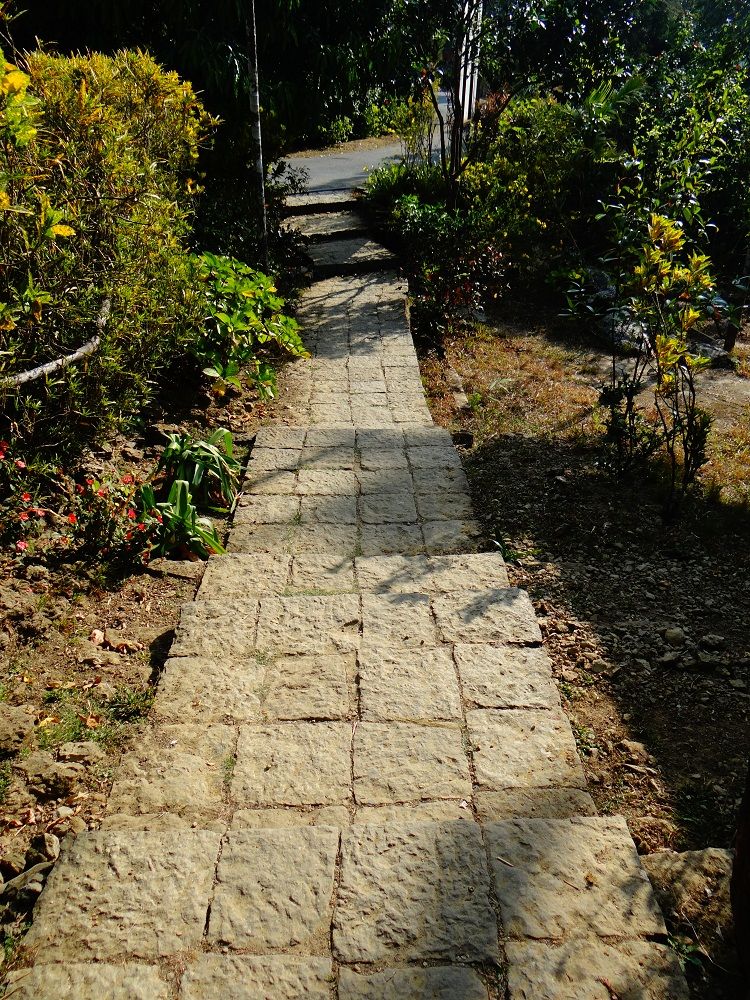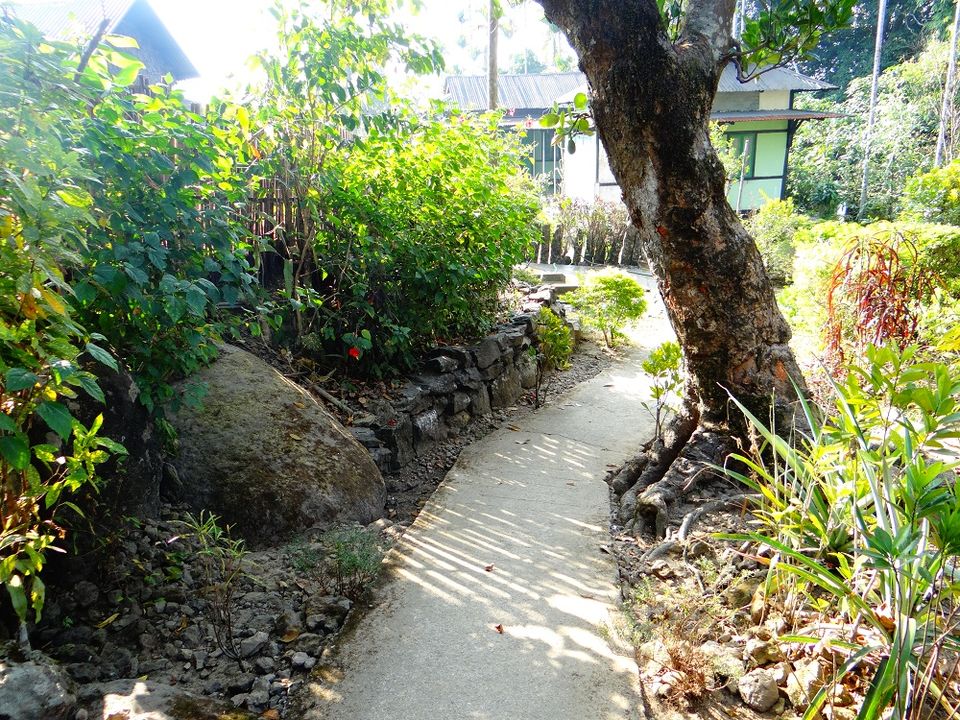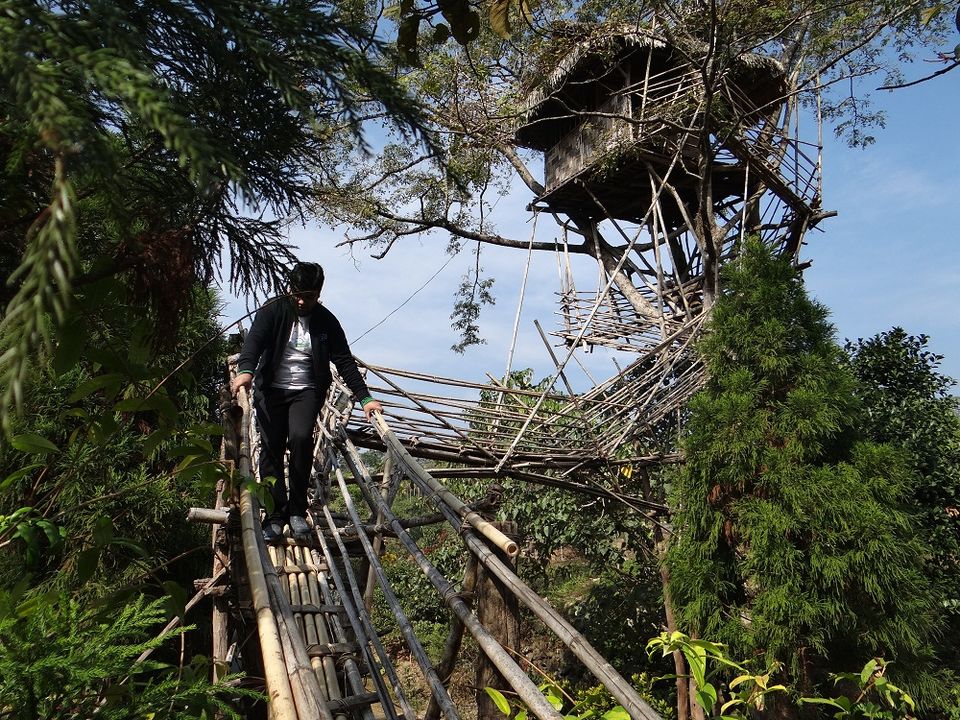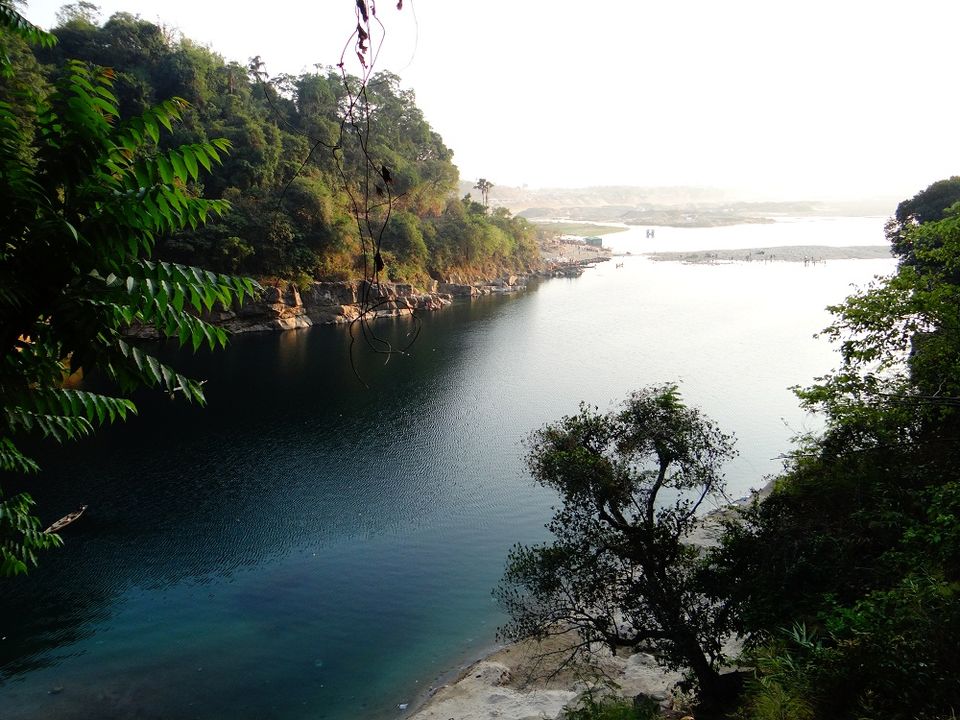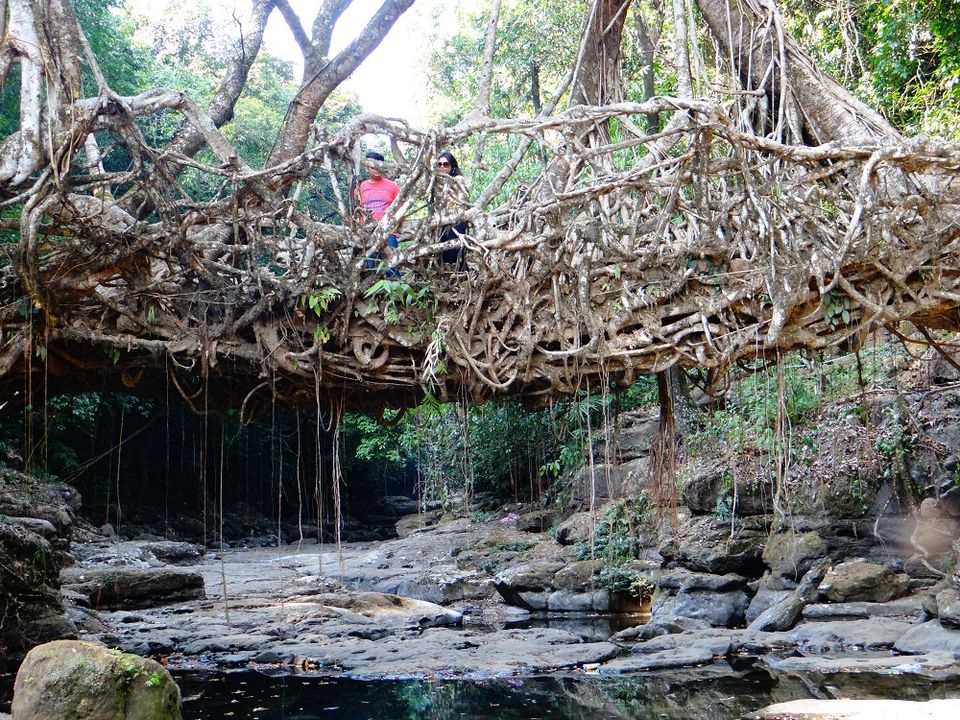 (Mawlynnong is also referred as God's own Garden and was identified as Asia's Cleanest Village in year 2003. As soon as we entered the village we could easily comprehend the basis behind it. One can spend good lone time here, the village is very calm and quite. Ultra clean, small passages having beautiful trees on both side of the passages.
The local residents are very conscious about the cleanliness. The villagers picking up the dried leaves and disposing them to the Bamboo Dustin, which are installed at every 10 feet of the village. The visitors are not allowed to dispose of plastic waste even in bamboo dustbins. They have to carry it back to find a proper disposing place.
We reached Mawlynnong at around 7.00PM. Nanu had arranged for a beautiful homestay at Henry's home. They just have one bamboo cottage, to accommodate at maximum 4 pax. Henry's mother served some delicious home-made food which was at very reasonable rates as well.
We started our morning with walking around the village soaking the calmness and simplicity of the village. After lunch we drove through the road surrounded by fields where boom sticks were being grown (Many villagers are into the business of making and selling brooms). The village offers picturesque natural beauty, a small 15 min trek to the living Root Bridge at a neighbouring village Riwai. The Living Root Bridge looked much older, taller, stronger, quieter (with no human soul around) and much accessible than the other bridges in Cherrapunjee.
There are Bamboo tree houses across the village, which offers breathtaking view of Bangladesh plains as it is located on the Indo-Bangla border. Though ascending & descending through those bamboo slopes can we little slippery and shaky at times.
Unlike India-Pakistan (or India-China) Border, India-Bangladesh Border is quite clam and peaceful. These is not LOC defined with no "No-man's land". It feels good with neighboring country share ecological resources with friendliness towards each other. The road for good 25-30 kms towards dawki, is so close to Bangladesh that if you take leap (and mind it, it's not Spider man leap!!) you can easily enter it.
So we drove next to open fields of the Bangladesh for good 30-45 mins and ventured into Bangladesh at two places. The drive to Dawki is very picturesque, especially while driving by the side of Umngot River you enter into the fairy land, with turquoise Blue River being surrounded by the huge mountains on the either side, which are connected through a concrete bridge (Dawki Bridge) over the river. We visited the checkpost at the border didn't get down. It is an official border crossing area which allows vehicles and people to pass through (With valid papers off course).
From here we took a "U" turn and headed towards Shillong our last destination for the Tour.