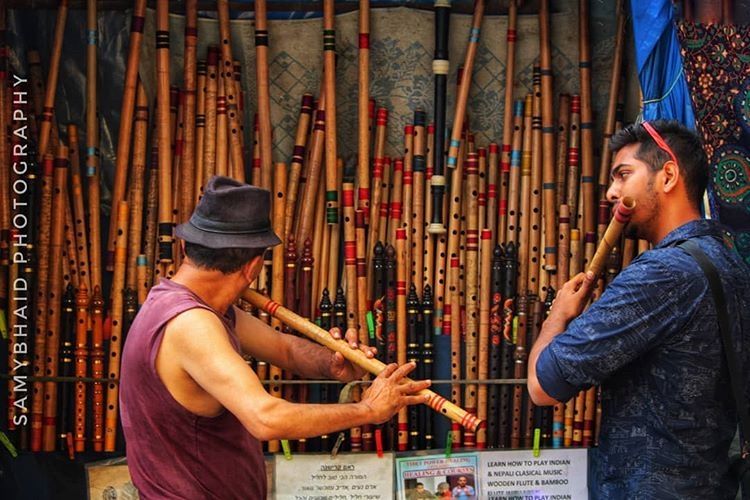 The howling wind was on its heist to steal my tent and expose my sleeping bag to the cold weather and wild horses grazing outside. Sleeping bags are usually cozy if you've ever "slept" in one. I wished mine was at least sound proof to spare me of the relentless monotony of old Nepali songs that played all night during my camping at Triund. By the time the first sun rays touched my camp base, I was up drinking hot tea which gave a humble try at giving my frozen soul some warmth. Darji's Nepali songs still played in the background, building up the tempo for a new day, as he says.
10 minutes later, I found myself descending the hill, towards the town of McLeod Ganj. With fresh Himalayan breeze under the morning sun and the teal, barbet and coucal giving a perfect symphony to it, I was momentarily lost in the beauty of nature. A few seconds later, I realized I really was lost and with no google map saved offline! I gathered myself up and followed the rocky path hoping to find somebody around. Luckily, I met a Finnish family who had just begun their trek. Annie, the 50-ish mother, told me that I was on the right, just longer path. Reassured, I walked my way through rocks and unknown species of Himalayan shrubs to find two monks walking like they were hastily heading, probably to the monastery. I caught up with them and as we walked towards the Monastery road, Lama Tshering told me about some celebrations, in almost a hymnal tone. He said, "Today, we are celebrating the 60th anniversary of H.H. Dalai Lama's refuge in India. You wouldn't want to be here and miss the Kalachakra dance celebrations, that happen only once a year." I jolted with excitement and made up my mind to attend it! And oh of course, the Dalai Lama's talk that takes you on an otherworldly journey. I wouldn't miss that either!
After we parted ways, I decided to explore the markets of McLeod Ganj. Brimming with a galore of Tibetan artifacts, spiritual incenses, exotic scents made out rare Himalayan flowers and herbs, prayer scrolls and flags , singing bowls, handmade didgeridoos, Tibetan delicacies, chicken momos, litchi pastries, you name it and you find it... As I wandered on the streets with my DSLR, I ran into an old woman who'd remind one of the Red Riding Hood. So that's what I called her when she gave me the honour of doing her street photo shoot. A few yards ahead, the same tune from the previous night caught my attention. This time, though, it wasn't the song. It was a flute note. I walked towards the sound to find a modest, roadside flute shop. The hand-carved flute producing mesmerizing notes that took me on an aerial tour of Himalayan mountains, as if I were travelling on those notes, rustling through the conifers, chirruping with the teals, jolting with the heavenly hymns... I didn't realize that I was standing in the middle of the narrow road, eyes closed and smiling to myself, passersby gazing at me as if I were a high hippie. Awkward!
I gathered my senses and went on to talk to the flutist and shop owner, Rama Krishna. "This is a Pahaadi Raga of Kathmandu Gharana. I used to learn it from my Guru back in Kathmandu. Then I shifted here some forty years ago. I started practicing and teaching music here. Many tourists from foreign lands come here. Some young travelers come to stay at my place, where I teach them to play the flute. I myself carve out these flutes. Each carving on the flute depicts a mythological folklore of Nepal." he said, holding his hand-crafted F sharp as if it were his newborn baby. About half an hour into this conversation, I was already buying the flute. Not that I can play one, but I was in complete awe of this old man's love for his music. Feeling a sense of innate satisfaction from this interaction, I moved on. There were shops selling #TibetWillBeFree T-shirts and bags. "There are so many shades to this one place!" I thought to myself. I looked at my watch. Good Lama! I was late for the Dalai Lama's talk! I started running towards His Holiness' monastery. My heart pounding, I reached there, panting like a dog. I only got a glimpse of the great Dalai Lama XIV as he wrapped up his talk and went in his palace for a meditative session. I had just missed his speech!
Disheartened, I walked towards the main temple inside the monastery. And there it was, ready to begin; the Tantrik Kalachakra dance! I had almost completely forgotten about the monk's invitation! I rushed through the tourists, monks, disciples, people, straight to the Buddha temple. Two dancers, dressed as colorful, artsy demons started their salutation standing amidst two arrays of monks who started reciting their hymns and some, playing the drums, like a full-fledged orchestra! The dance began, gained momentum, reached climax and ended with happy notes, all in a slo-mo as I remembered the ending lines from His Holiness' talk... "The demons are within us. We need to find them and turn them into our guiding voices. Even if they are demons, remember that they are inside you. You are stronger than what you hold. Believe in yourself, love yourself and the world will be a beautiful place! . All wars will fade away when the world learns this..." Just like the flutist of McLeod Ganj, who showed me an unseen serenity of the Tibetan music amidst the revolts for Tibetan freedom. Today, as I hold the F-sharp flute in my hand, I know I am going back to McLeod Ganj soon to learn music from Rama Krishna, to find peace in war, for another soul search...