Every time I ask myself--Now where are you heading? And my answer is --Hiils Calling, when I close my eyes, I see zig-zag road leading towards mighty Himalayas, summer flowers blooming, from far far away music travelling with wind reach me and politely say "Welcome Back"...This is life..what else anyone can ask for...
I am always fascinated towards hills, though sea/ocean gives horizon but hills attract me more. It was Tuesday (30th May 2017) evening may be around 6 pm, I was wondering where to head for on coming weekend. I wanted to visit a very serene place where I can spend some time with me, listen to divine sound, feel the cool breeze and feel the dew drops in morning.
So decided to visit Mcleodganj, which is an abode of all elements I wish to have in my trip.
I booked my round trip ticket for 09th June 2017, from Delhi (Kashmere Gate) to Mcleodganj, one way fare through HRTC was only 1200. All my bags were packed. I am ready to go.
1) Camera checked
2) First aid checked
3) Clothes checked
4) Torchlight checked
5) Cash checked
6) Volini, disprin, checked
7) Rain coat checked
8) power bank checked
9) swiss knife checked
10) headlight checked
11) Tripod checked
12) Sanitizer and Napkin roll checked
13) pen and Diary checked
14) Jacket and swetshirt checked
15) Sunscreen checked
16) Ticket and ID card checked
At around 20.00 hrs, HRTC bus departed from Kashmere Gate with all travel enthusiast people. Some were heading for home and rest of them, people like me, were ready to explore the place.
It was 22.00 hrs, when my tummy was craving for food. God showed mercy, driver stopped the bus for dinner, somewhere near chandigarh.
Had good food and grabbed a bottle of water for rest of the journey and took out my jacket as it was cold inside bus because of AC. I was sitting next to window so cozy feeling was quite natural for me.
I could listen to mild music coming from Driver seat which certainly keeps him awake through out the journey, but that was more of a "Lori" for me.
When I have opened my eyes, it was 5.00 in the morning, sun is yet to come behind the giant lush green mountains. Hurray, we have entered Himachal Pradesh.Birds were heading towards their daily task, looking for food to feed the family.
River flowing beside the mountain and dew drops covering the grass, I could see the serenity of Nature. My morning became more blissful when driver announced 15 mins tea break near a local tea stall.
I took out my wallet and wore jacket and came out of bus. Oh lord, nothing can bit fresh air, and walking on dew blanket.I was feeling bit hungry, so grabbed a cup of tea and 2 toast which did cost me 50 rs.
And then took walk for 10 mins around the tea stall and then again 3 more hours of journey to reach Mcleodganj.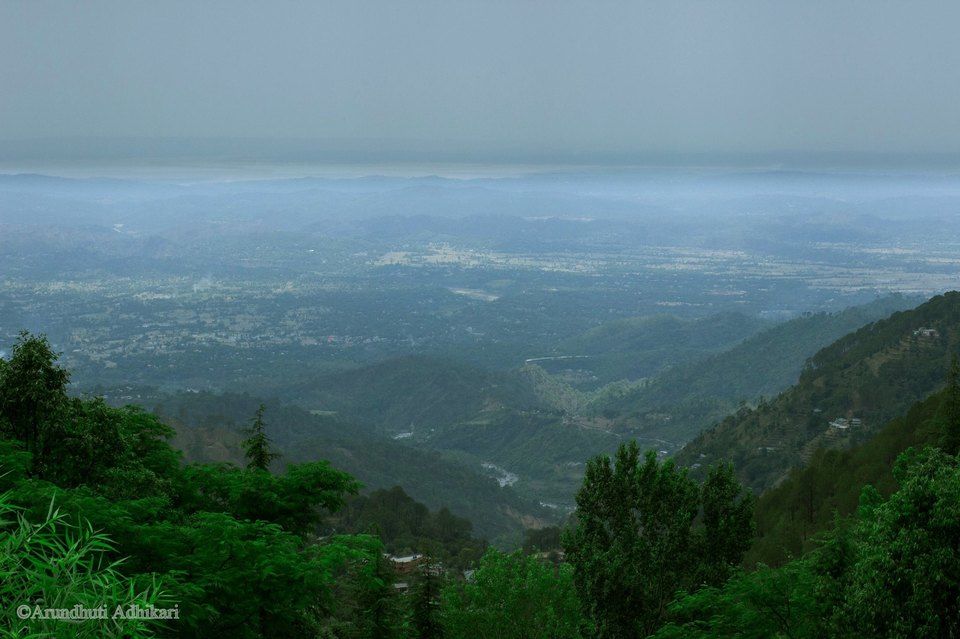 At last I am where I wanted to be. Now real job is hunting for Hotel which I didn't do earlier. Though I did my homework through net and few blogs, so headed towards upper bhagsu for hotel, but no luck. Then again, came to central market, and finally got a shelter in Green hotel for 1 night and tariff was quite cheap, 1500 bucks per night.
It was 10 am when I checked in to hotel so got ample time to explore the place. After having hearty breakfast, I took a leisure walk towards dharmkot--> naddi--> upper bhagsu-->and then to famous "bhagsu falls. There is a saying, too much of anything is bad and that suits well for Bhagsu falls.
Though that place is no doubt serene and pristine but people like us like to play with the nature and make it hub of garbage.
I was dishearten to see that Bhagsu falls is turning into a major place for garbage. I suppose it was peak time that's why so much crowd. But still sense of responsibility is missing from us.
Anyways, back to my trip, so coming down from bhagsu falls towards main market was really a good walk.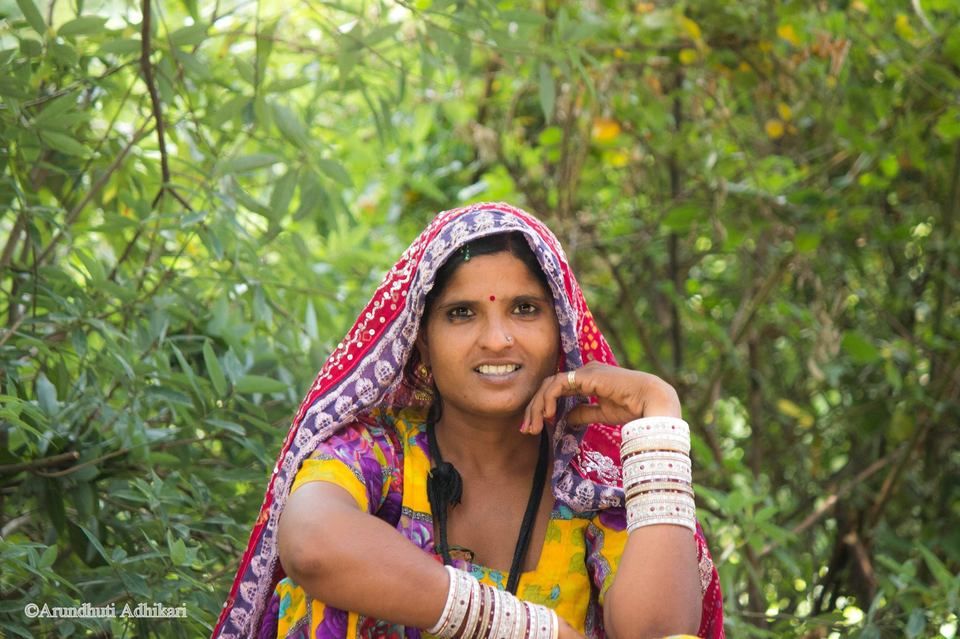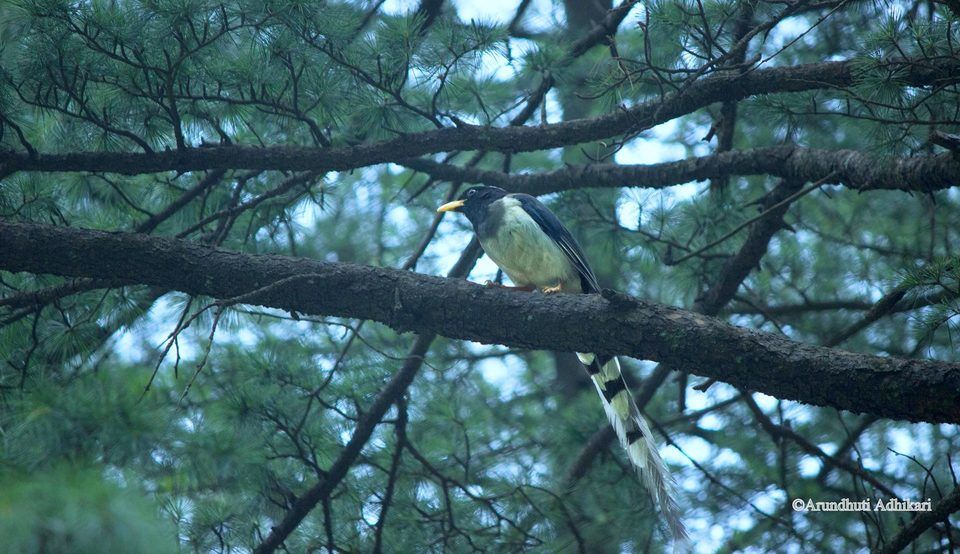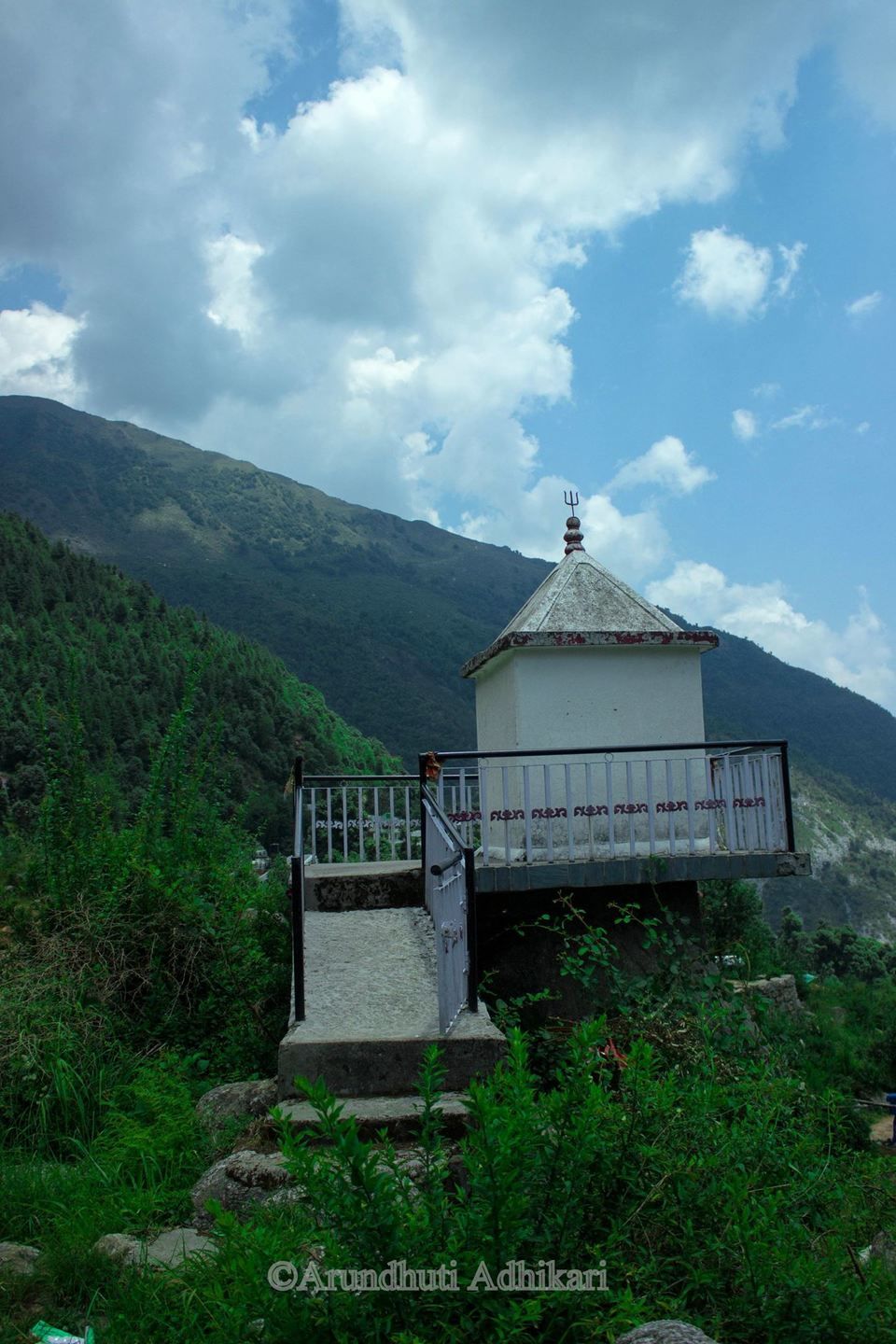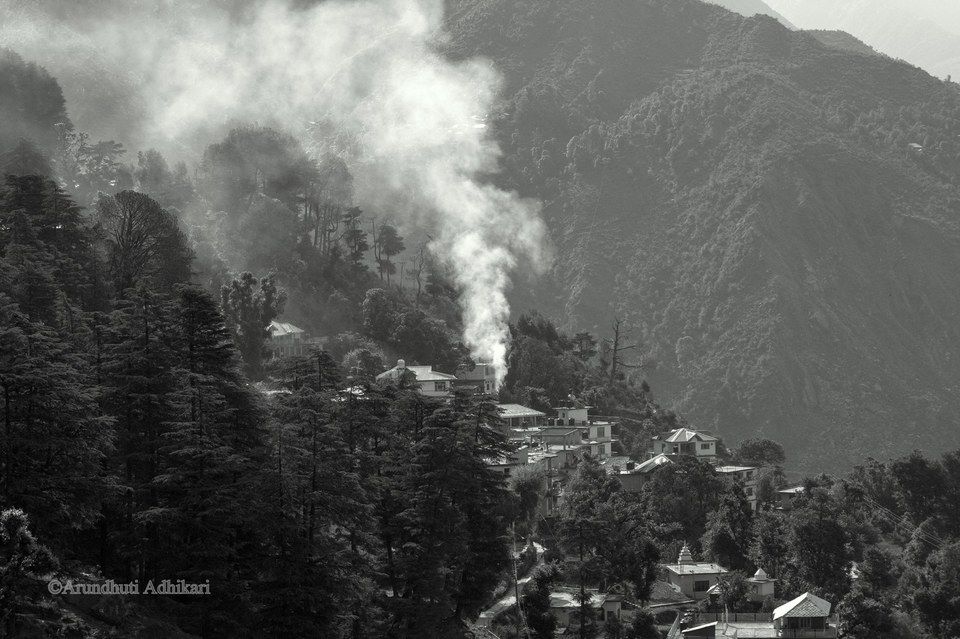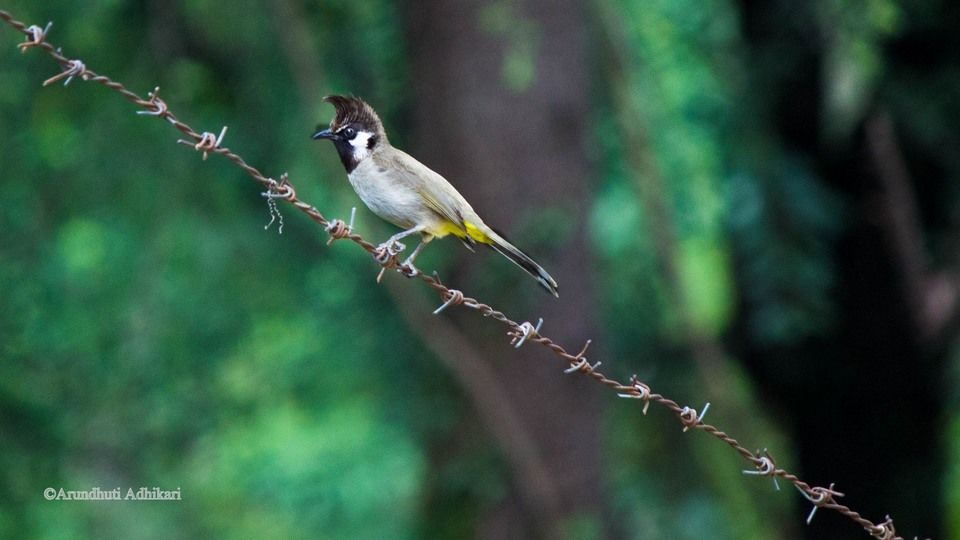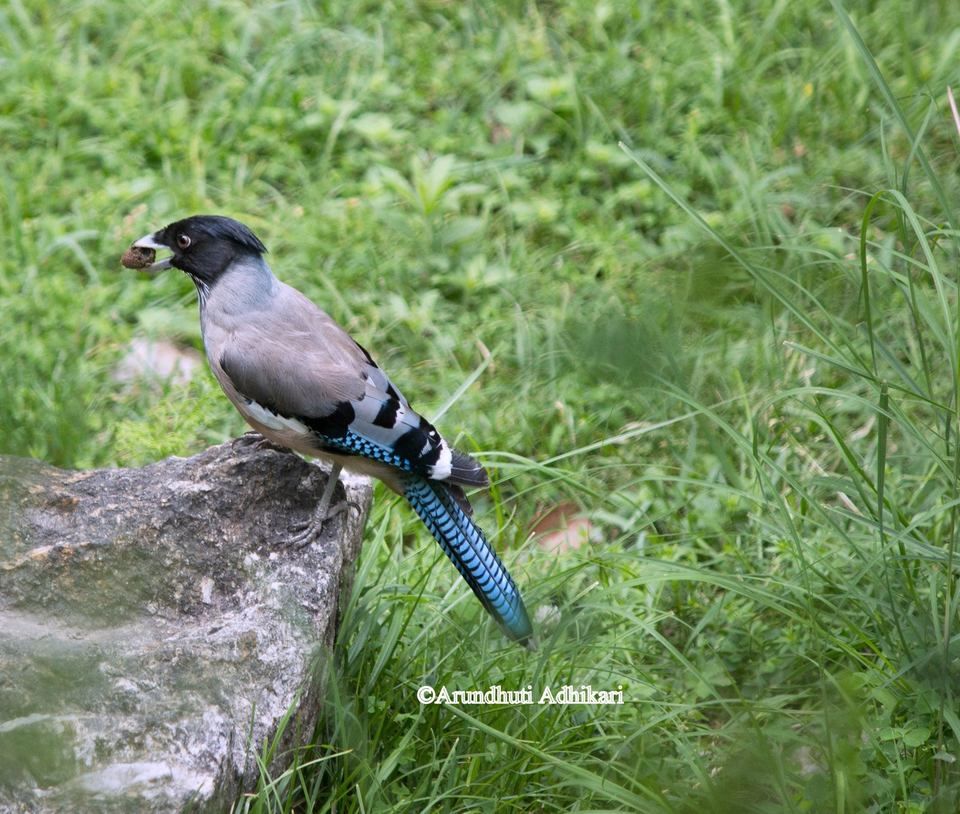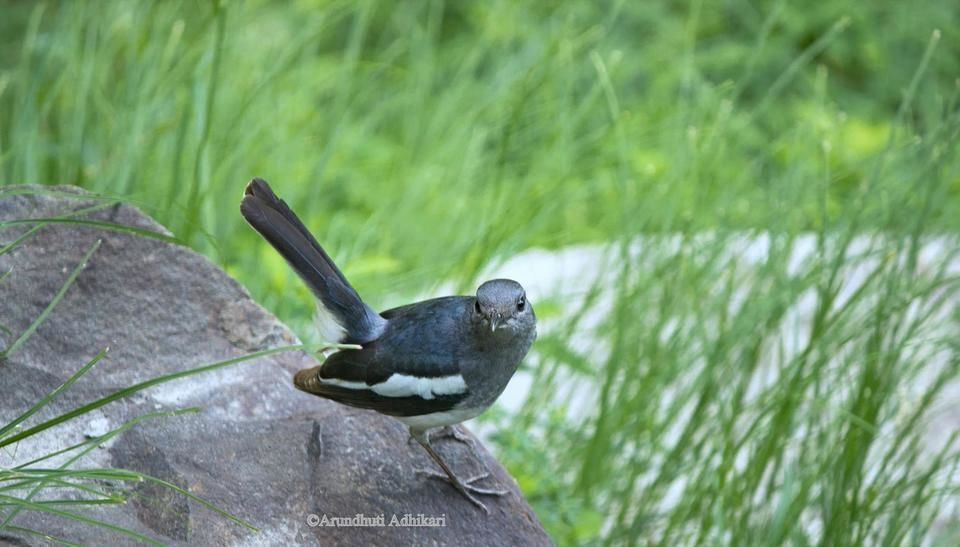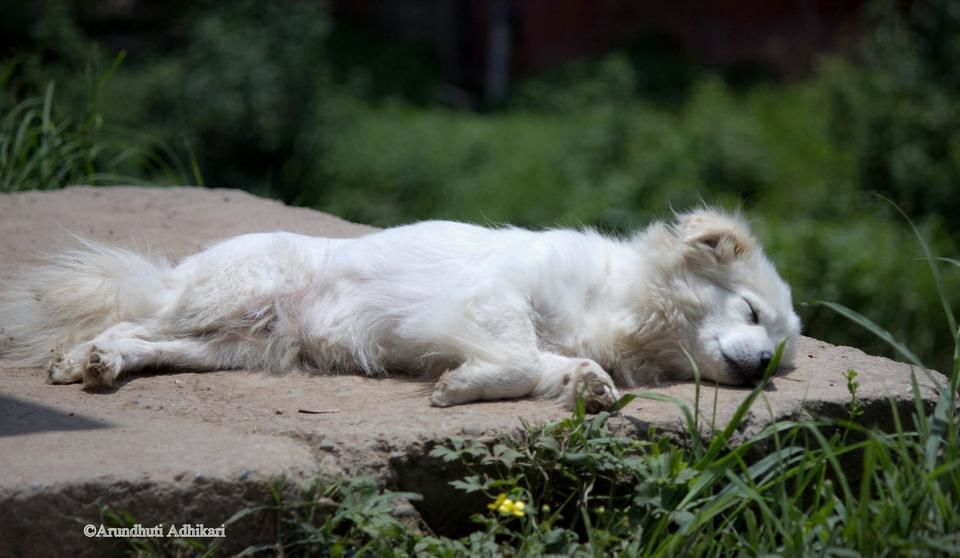 Next day morning (sunday) I checked out from hotel and walked towards monastery which is one and only famous Namgyal Monastery of that place. I sat there for more than hour, got to listen to divine sound, see the mingle of simplicity and peace.
Personally, monastery always attract me, I find inner peace, that's why McLeodganj will always remain in my homecoming list. Till afternoon, I was there in monastery. And then to "Jamie's kitchen"restraurant which is in the heart of city. I would strongly recommend this place for good food and ambience.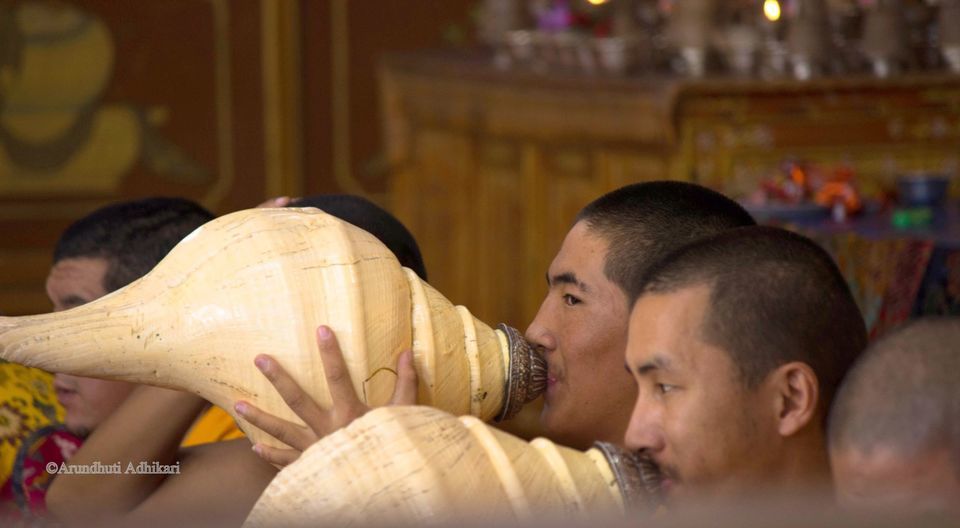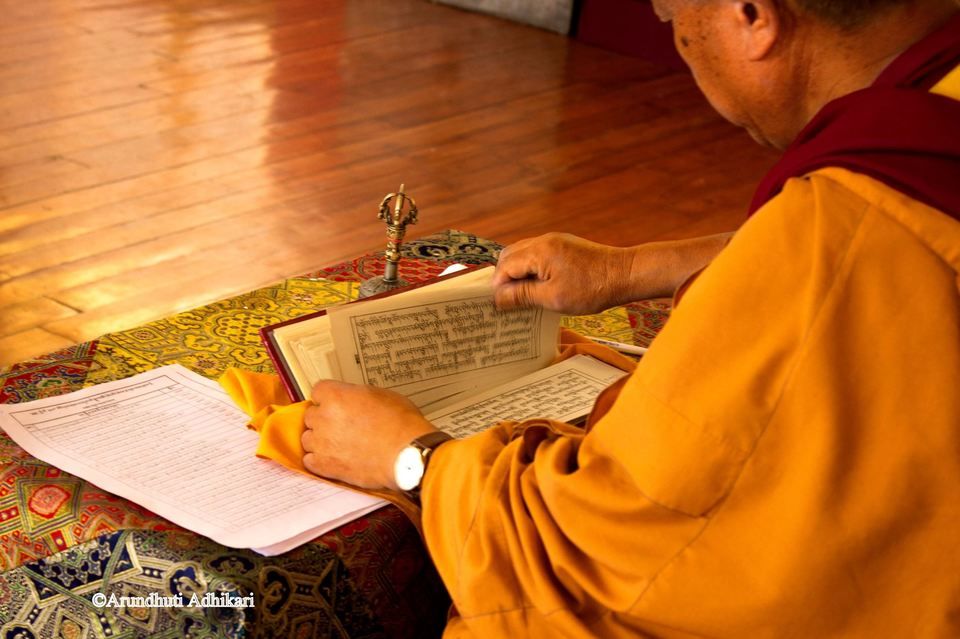 I wanted some more from that place so asked few localities where else I can go within 2-3 hours as my bus for delhi was scheduled at 5 pm. Few of them suggested to go to Dal lake which is nearby naddi, so without wasting time
I took this road with a stick handy as there were plenty of monkeys in the road and one of the localities suggested me to carry it which will be my defender :).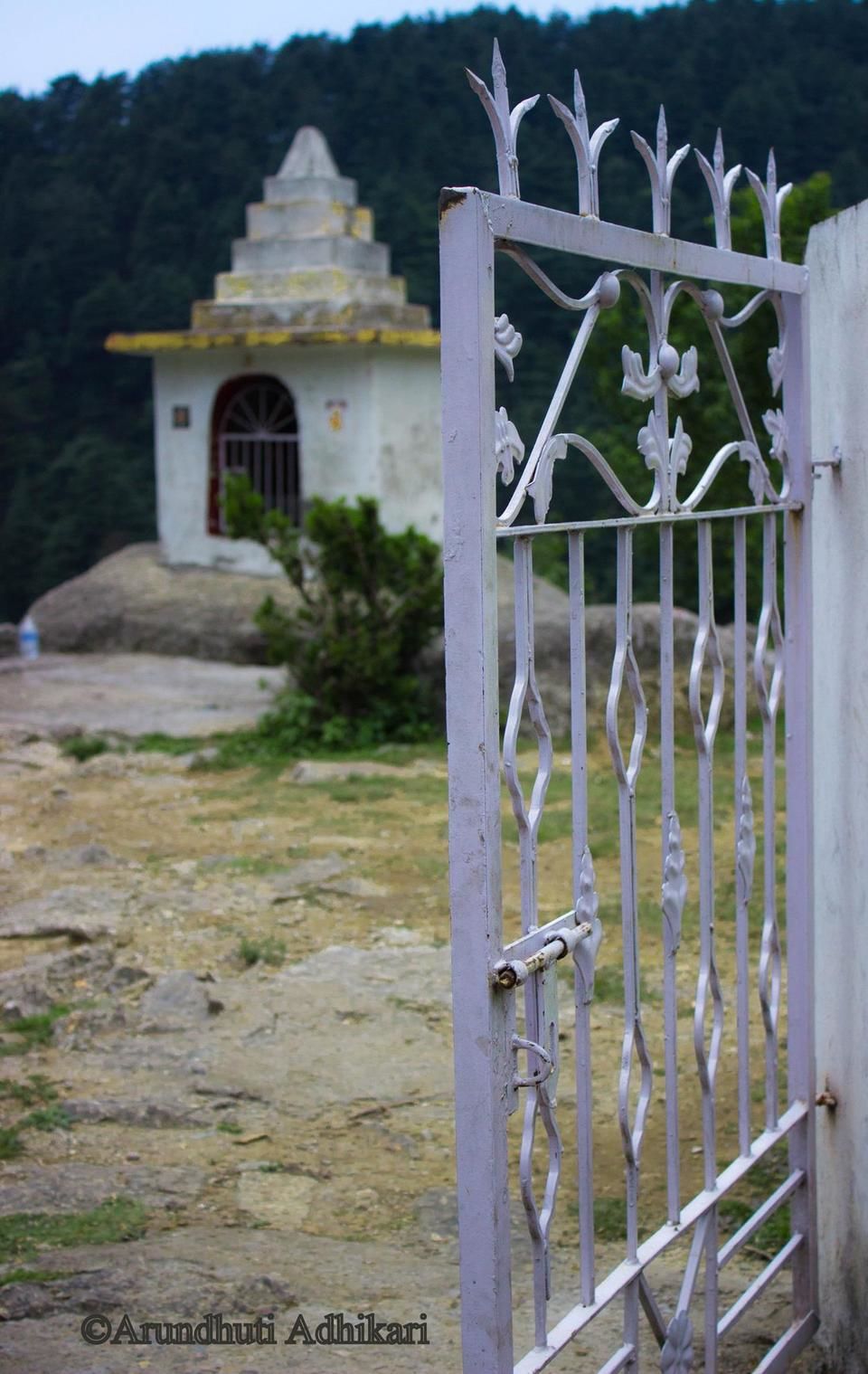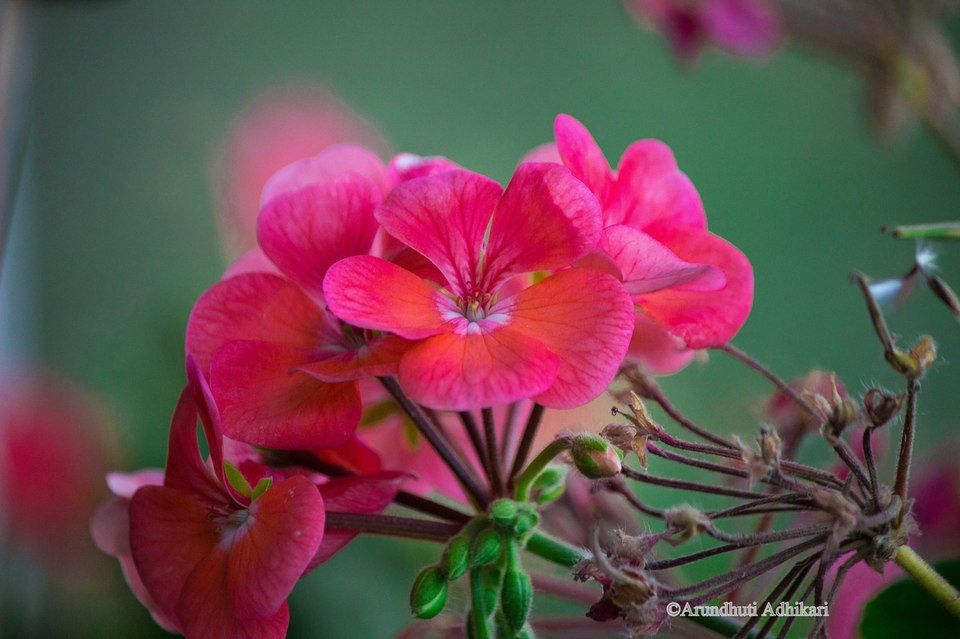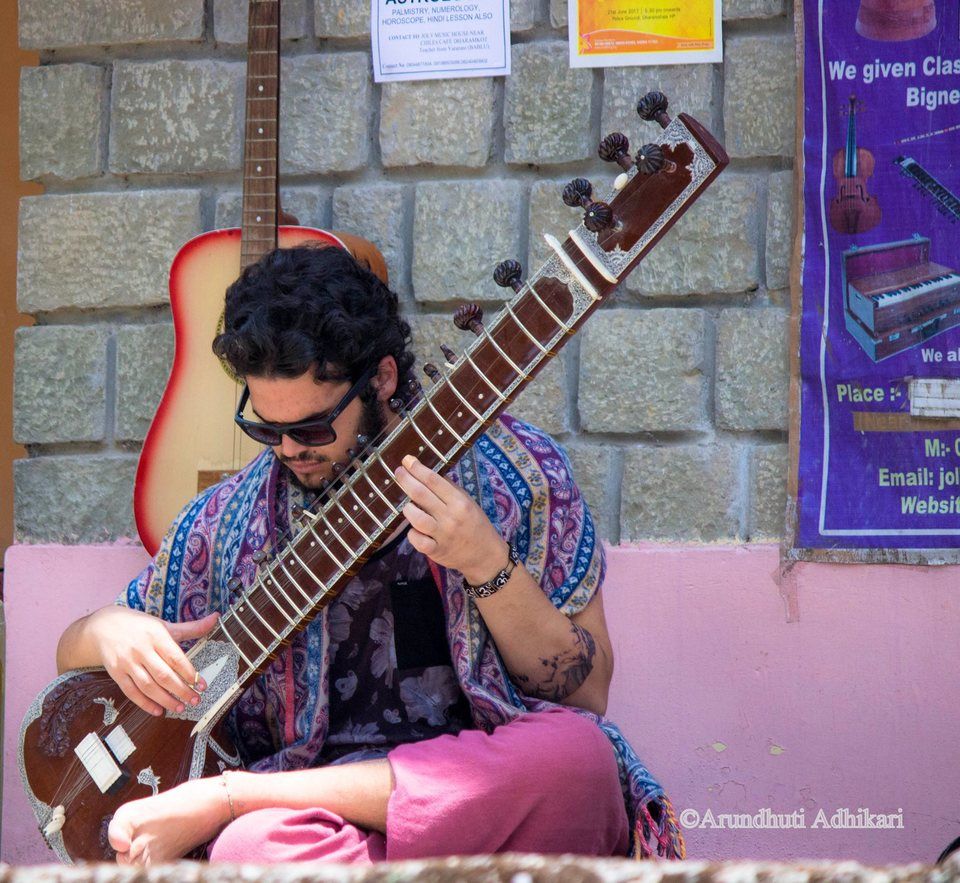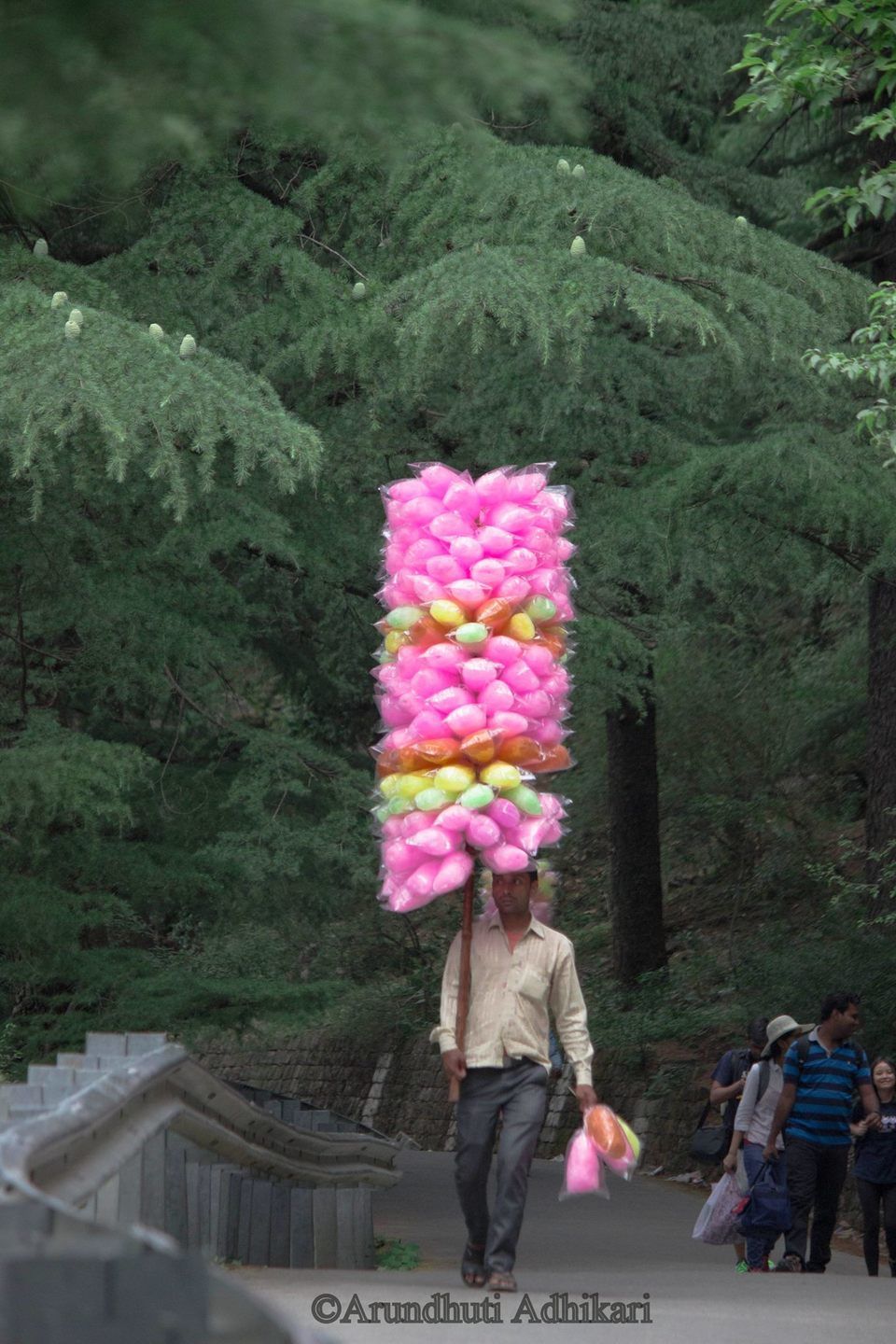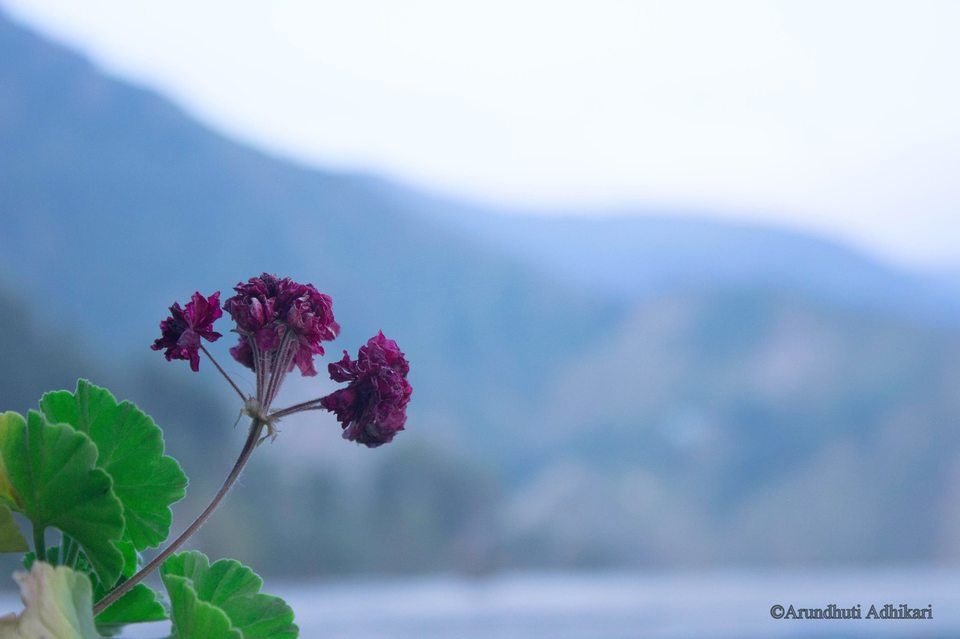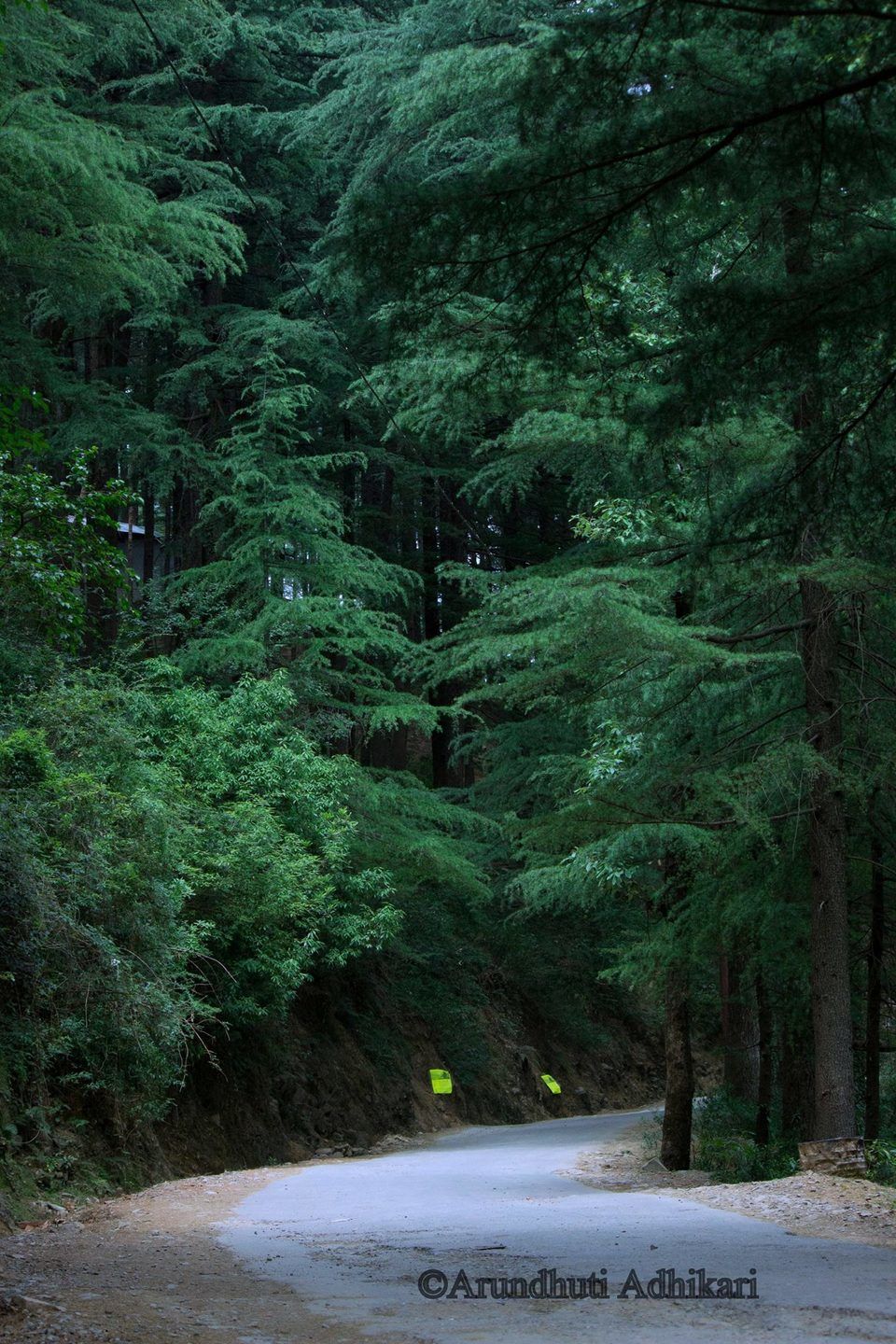 No wonder why I was feeling so hungry, that place will give you ample option to choose your meal. After having breakfast in Green Hotel, I had nothing
so my tummy was asking for hearty supper. I went to a korean hotel which is bit south from Green hotel, hardly 10 mins walk. Sat there for an hour as I was only customer as very few people know about that place so visitors were less.
While waiting for food, saw two customers came in , one of them was from Kerala and other one was an English Lady. Well, you may ask how did I know? Aha! now that's a story, when they took seat in front of my table, got to hear their conversation. Boy was teaching his mother tongue (malayalam) to an English Lady. It was fun to observe and hear them though that's a bad habit to overhear some one.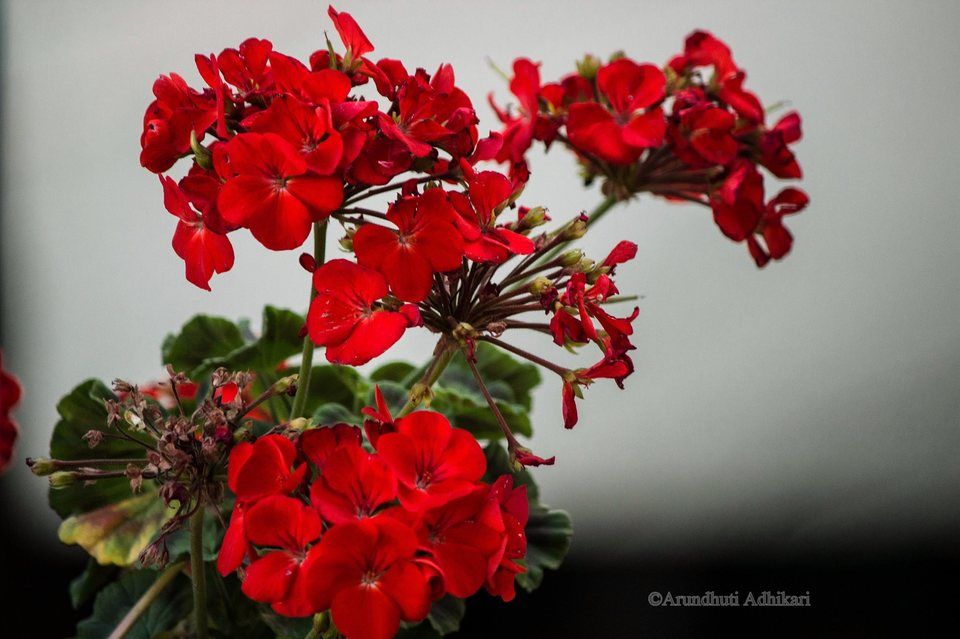 Anyways I was happy with the ambience.After an hearty meal, I went for city walk which was
again a freshness in the air feeling. It satrted drizzling in the evening, and made
sunset more glowing and gorgeous. While taking a stroll, I choose a roof top cafe which are plenty
in the city and one can sit for hour and hour. I choose on the road side cafe and witness sun taking our leave, it couldn't be better with mild touch of rain drops in the air, totally blissful.
After 7 pm, vendor starts closing their shop and McLeodganj say good bye to tourist.
After beautiful and peaceful walk from Dal Lake, I came back to city and boarded bus for Delhi at around 5 pm. And this was my story of Mcleodganj trip :).