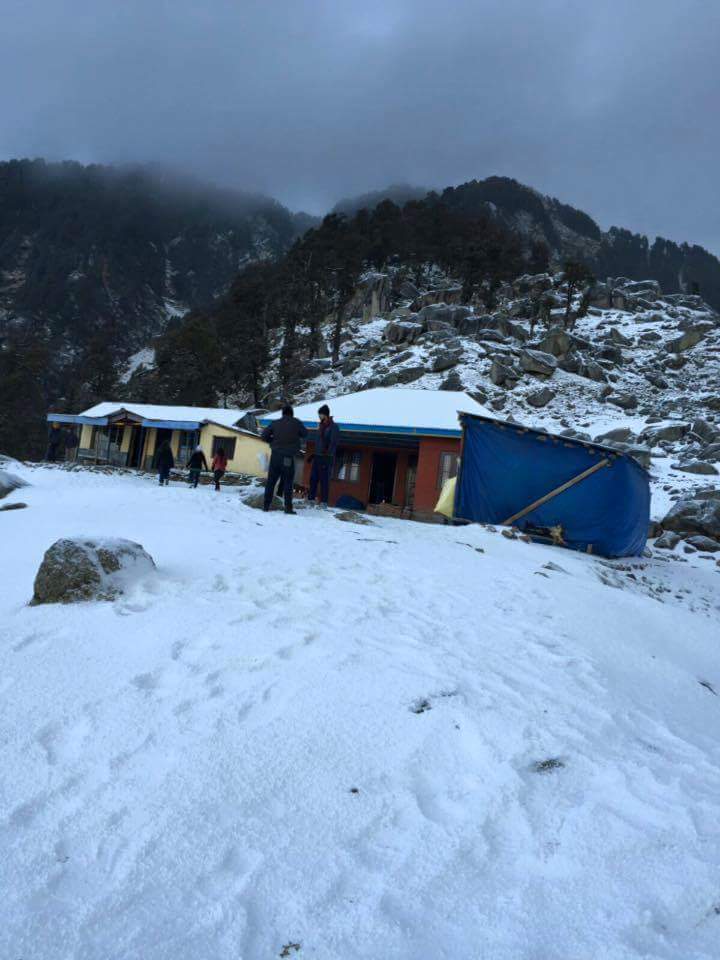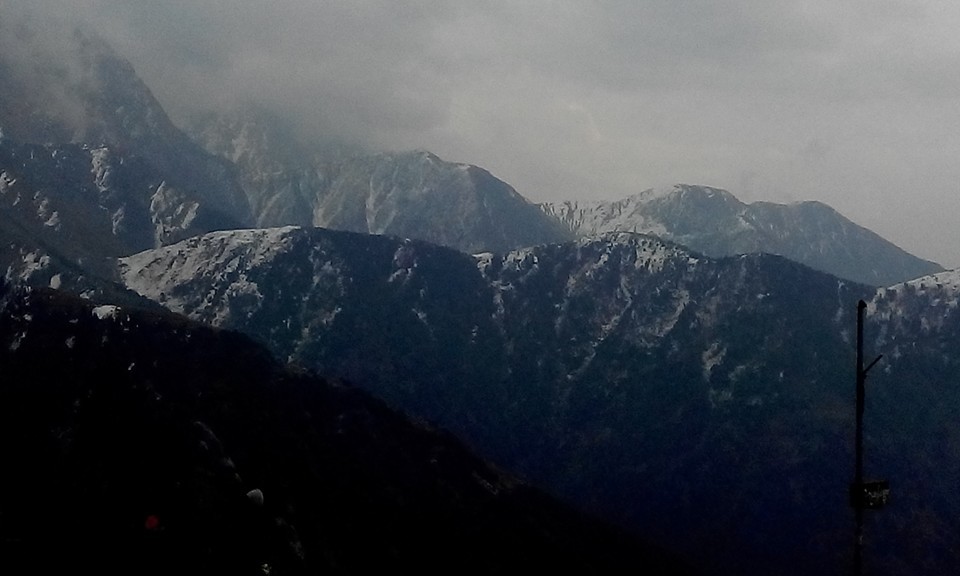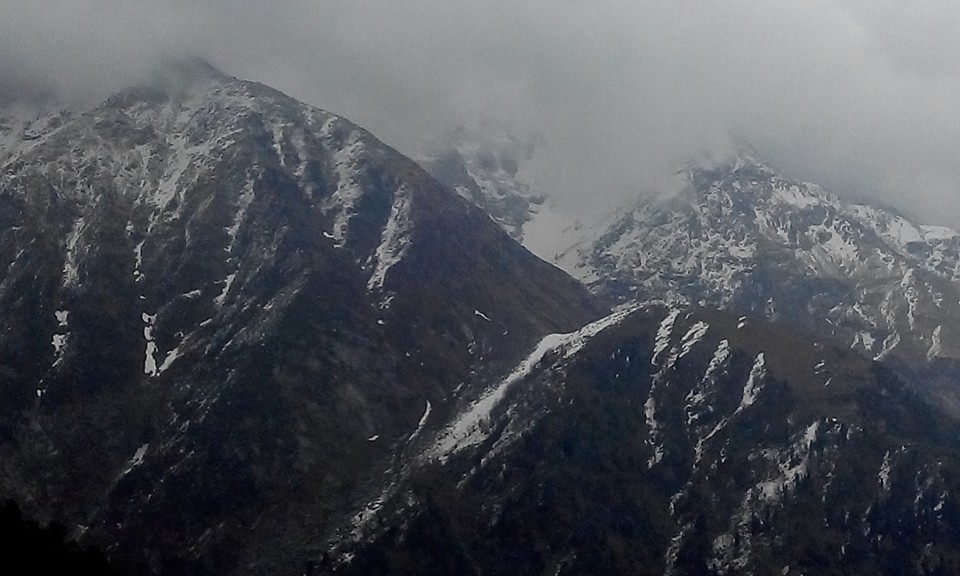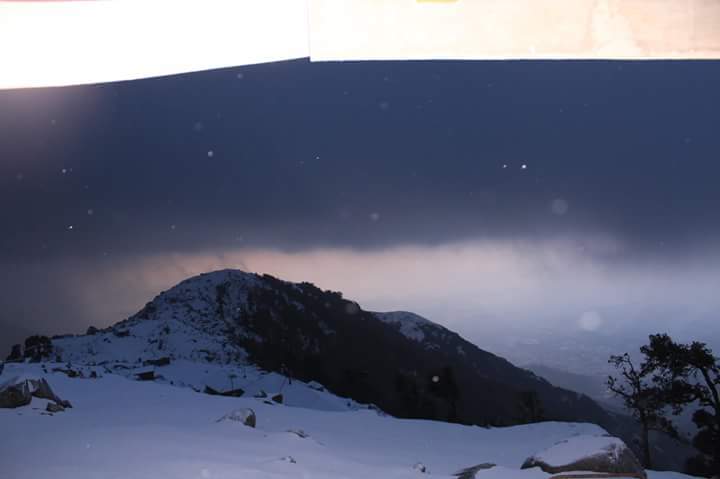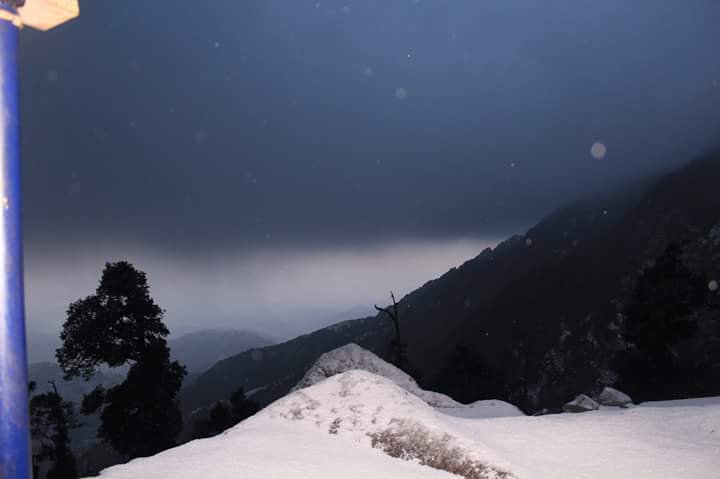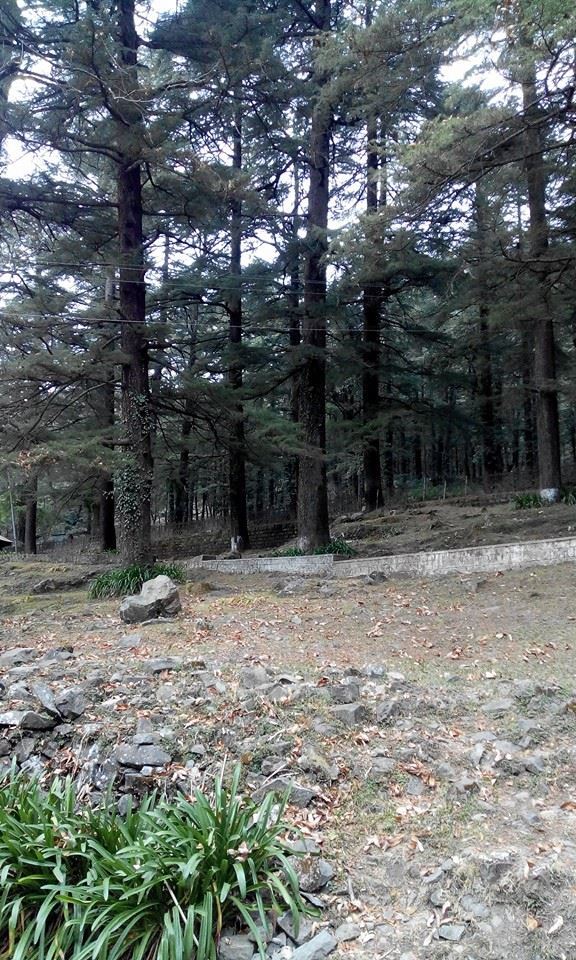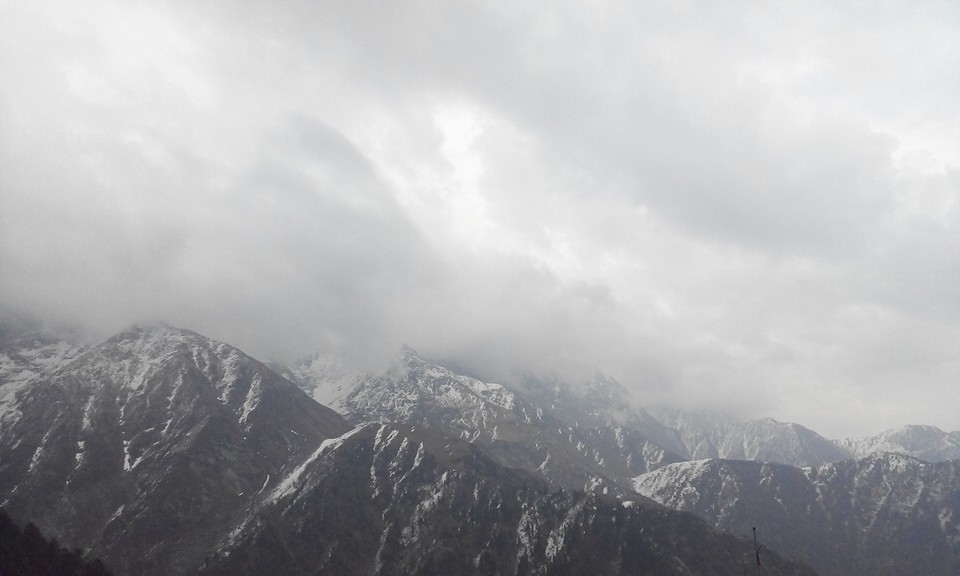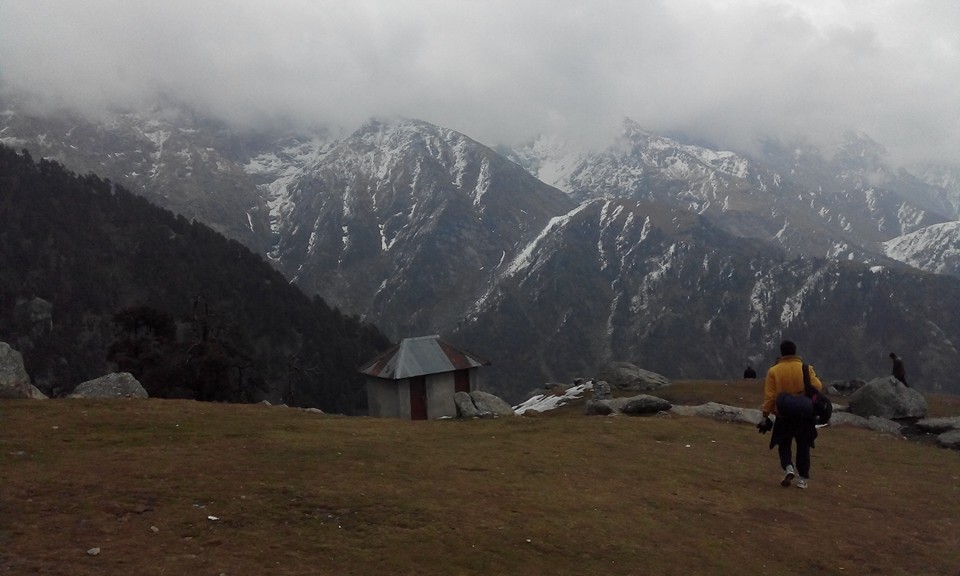 ,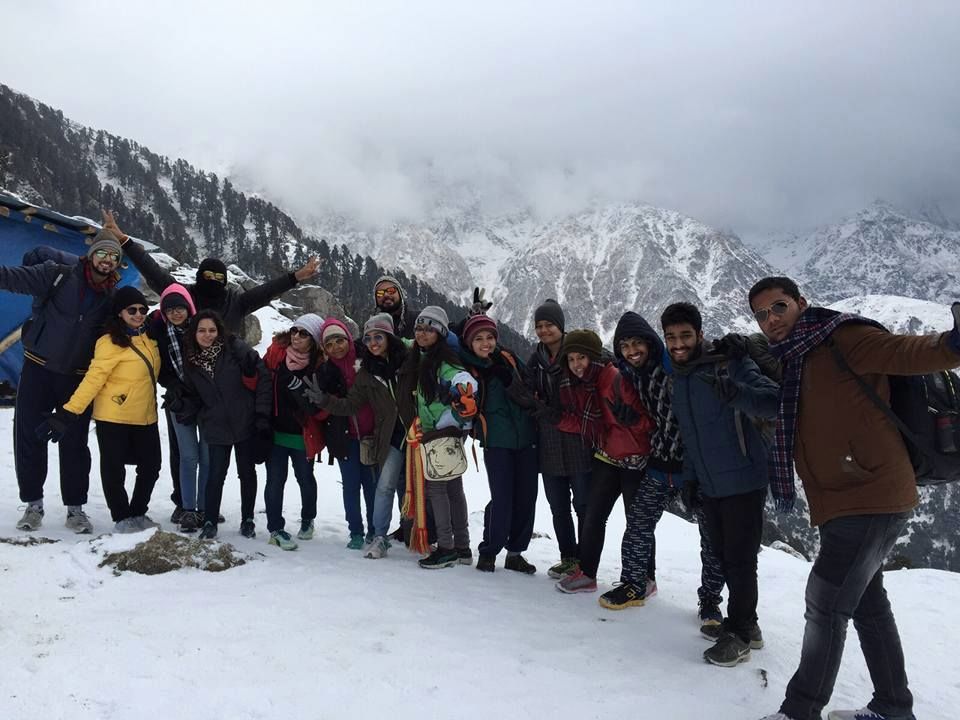 Hello Travellers
We (15 of my friends & me :) ) Started on 5th evening from Delhi, Majnu Ka Tila For Mcleodganj by Bus. The tickets was around 900 (Per person) for Volvo A.C. I must mention Bus was quite comfortable. We reached to our destination around 4 am. From Mcleodganj bus stop one can easily hire taxi at any time.
We took 4 taxi as we were 16 person each taxi took 100 bucks so  its Rs 25 (Per person) . So now i will mention about the early morning goof up ..
Unfortunately we checked into the wrong hotel !! As it was early morning so neither the manager of the hotel nor we could check that there are similar names for many hotels at the same place... So we had to move to the correct hotel after 1 hr & we paid around 100 bucks per head for that 1 hr... 
Which is not bad to get freshen up :p ........So around 8 we reached to our Hotel "Krishna" . I must say hotel was quite cozy.. view was nice we took 4 rooms.. each room cost was around 1700 bucks (425 Per person ). At 10 am we had our breakfast at hotel (Paratha - Rs 30 , Tea - 20, Pickle - Free) .
We started for Dalai lama monastery which was around 4 km. so we preferred to walk. Monastery was amazing & peaceful place. we spent around 2hrs at the place. after monastery we started for Bhagsu falls which was around 5/6 Km so we took 4 taxis again 100 for each taxi..
I would not mention it as a waterfall as the water is too less at the falls but yes the walk till the falls is quiet amazing. As i had a huge company with me so we did not mind spending our time to walk all the way up till the falls. on the way we had amazing bhel & gulab jamun :) ( Bhel for Rs 20 & gulab jamun plate for Rs 20 ) . When we reached the top we spent our time clicking pics & chatting, having omelette , maggie ,tea .  The water was very cold so we took the challenge to soak our feet one by one in the water. It was amazing fun at the top.. We found lots of shopping place near bhagsu falls so we purchased few souvenirs to take back with us. I must mention there is a no bargain policy at this place. The local sellers rarely bargain for any item & few are very highly priced.
after Bhagsu we went to St. johns church which was very scenic & treat to the eyes. Very peaceful place but unfortunately the church was closed. so we spent our time outside the church chit chatting & soaking in the nature. from church we preferred to walk till our hotel enjoying the sunset & some hot momos & tea on the way.
After the church evening was spent in our rooms planning for the "D" Day THE TREK... SO at first we all decided we would hire tents for us at the top of Triund but somehow I was not so much convinced with the idea. I requested my friends to check the the Govt. owned rest houses. So we googled the names & Eureka we were confirmed rooms for us at Triund. We also hired Guide for us as we heard from localities it is good to go trekking with guide.
So after all hush hush room booking & preparation we were all excited for the trek next day. We woke up at 8 a.m & had quick breakfast at hotel & 9 am we were ready with our back packs to leave.. P.S we did not take whole luggage with us. Instead we kept one room with us & checked out all other rooms & all luggage was tuck in that one room.  I must mention the hotel staff & owners were quiet accommodating. So we took single back packs with few clothes , toiletries & Food (Wafers & biscuits ) . We hired 2 taxis till Dharamkot for Rs 100 each. after 20 mins we reached Dharamkot & from there we started walking towards Triund..
At first we all were full of energy & excitement but after sometime the path was rocky & difficult to climb as we were not frequent trekkers. We took several halts & stopped by each cafe on the way had( Maggies, tea, omlette, biscuits & wafers) these are the only food on menu one can  get on the way. As we climbed up the scenic beauty of the place looked breath taking. We started playing music & singing on the way but it was advised by our guide not to make noise as it may scare animals & cause land slide :( 
Note: Do not blindly trust the opinions of passersby who are returning from the trek as most of them won't give favorable comments. It is better that you trust your own instincts. Believe me, it's more than worth a try.
The last 1 hour stretch is probably the steepest and the path is full of slippery stones. This stretch is a true test of your grit as by now you are fully exhausted and want that very glimpse of Triund. We reached this Majestic hill by 4 PM which was not bad at all.

Note: This one glimpse of the place is a curtain raiser to all your expectations about the place. That very first glance will soak away all the tiredness and one starts feeling light with every moment spent there.
Triund a large land covered with green grass & the treat to the eyes are the Dhauladhar ranges hills... It takes few moments to realize you are in reality & not dreams.. after all the walking for almost 5 hrs it was worth every cost to reach at the top & experience the beauty of nature. 
So after capturing the nature in our eyes till the point of satisfaction we moved to our rest house which was at few more distance. We ordered for Tea & Dinner was Dal & rice for RS 120 per plate but I must mention you wont be disappointed with the decision. food is like home cooked Dal rice.. we also asked for bonfire which was Rs 150 per hour so we decided to take it for 2 hrs. 
around 9 PM it Snowfall started at the top & our happiness was at its peak.. what else could anyone ask for :)
We played in snow & around midnight the Lush green place was all turned milky covered with snow . Please see the pics..
In the end i would add never think much about comfort & planning while travelling because what comes as surprise is what makes memories :) ..