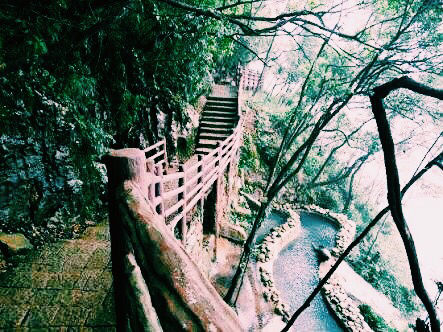 So, are you a party-goer or a back packer? I'm definitely the second one. I'm not much into clubbing, I would rather get out, pack a few stuff and disappear for the weekend to a secluded place and dive into mother nature. But I'm obsessed with EDM though, if you get me a ticket to an EDM concert, imma lose all my shit. I went to a few EDM concerts, Sunburn was the highlight of all and I absolutely loved that experience, one of a kind it was!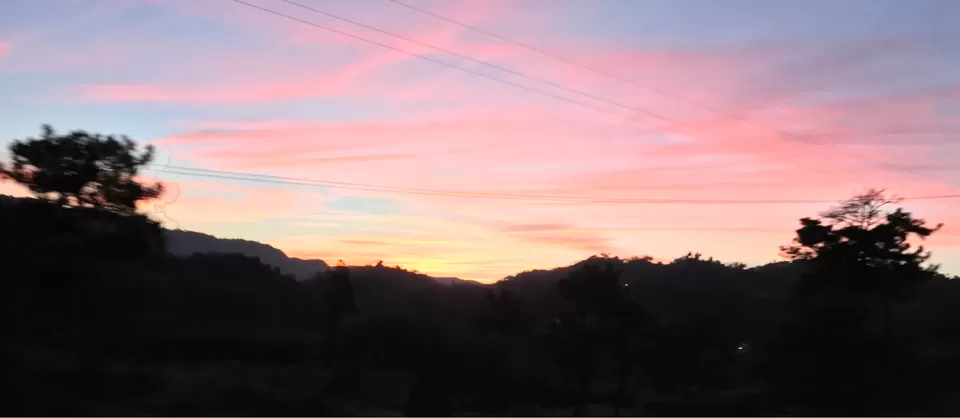 So for this new year, 2018 I exactly did that, packed a few stuffs and went away.
For this Offbeat Trip, we planned on visiting Cherrapunjee and the Arwah Cave. I have been to this Cave before but nothing beats the chance of visiting with zero restrictions.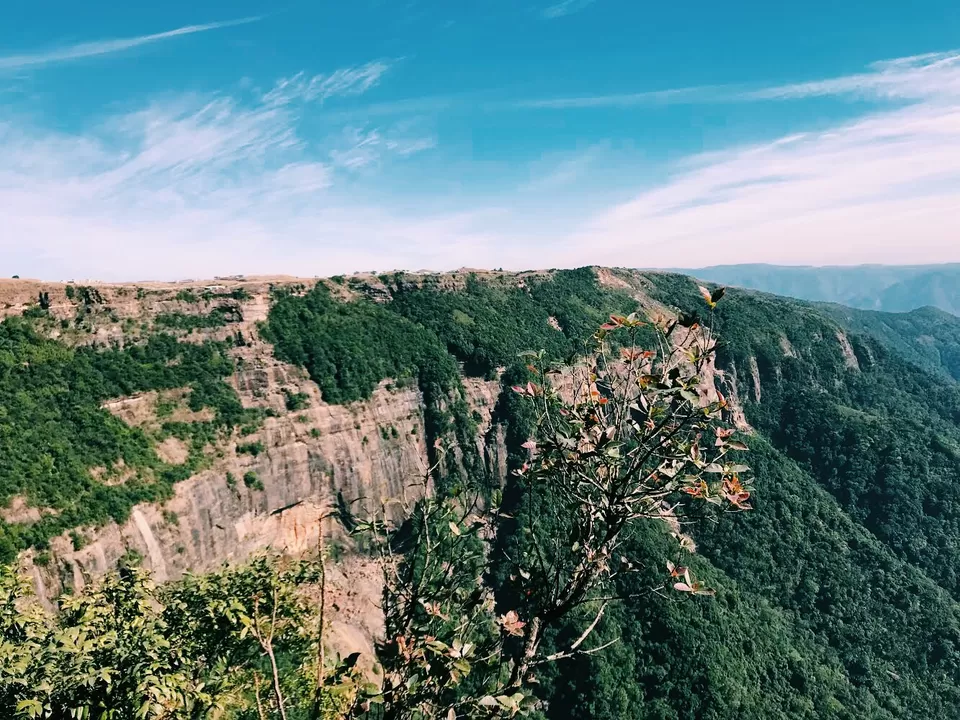 About Arwah Caves
Arwah Caves, is situated just outside the town of Cherrapunjee (Sohra), before entering the town. Most tourist doesn't know about this cave because of the hype around the more popular other cave in Cherrapunjee which is Mawsmai Caves. Though fairly hidden and above everything it's not populated which makes it's perfect for our little band to explore the offbeat Arwah Caves with mesmerizing views of the valley and the waterfalls on it's way.
How to Reach Arwah Cave:
The most common route taken is:
Guwahati—Shillong——Cherrapunjee——Arwah Cave
For Budget Travelers:
You can travel from Guwahati to Shillong in shared Sumos, which leaves from Guwahati, Paltan Bazar stand or you can catch the Sumo at Khanapara. The ticket may cost 170 rs per person.
From Shillong, another shared Sumo will take you to Cherrapunjee town. I don't know the exact price of the ticket.
In Cherrapunjee, there are a few Hotels and Homestays. We stayed in a Homestay near the Eco Park.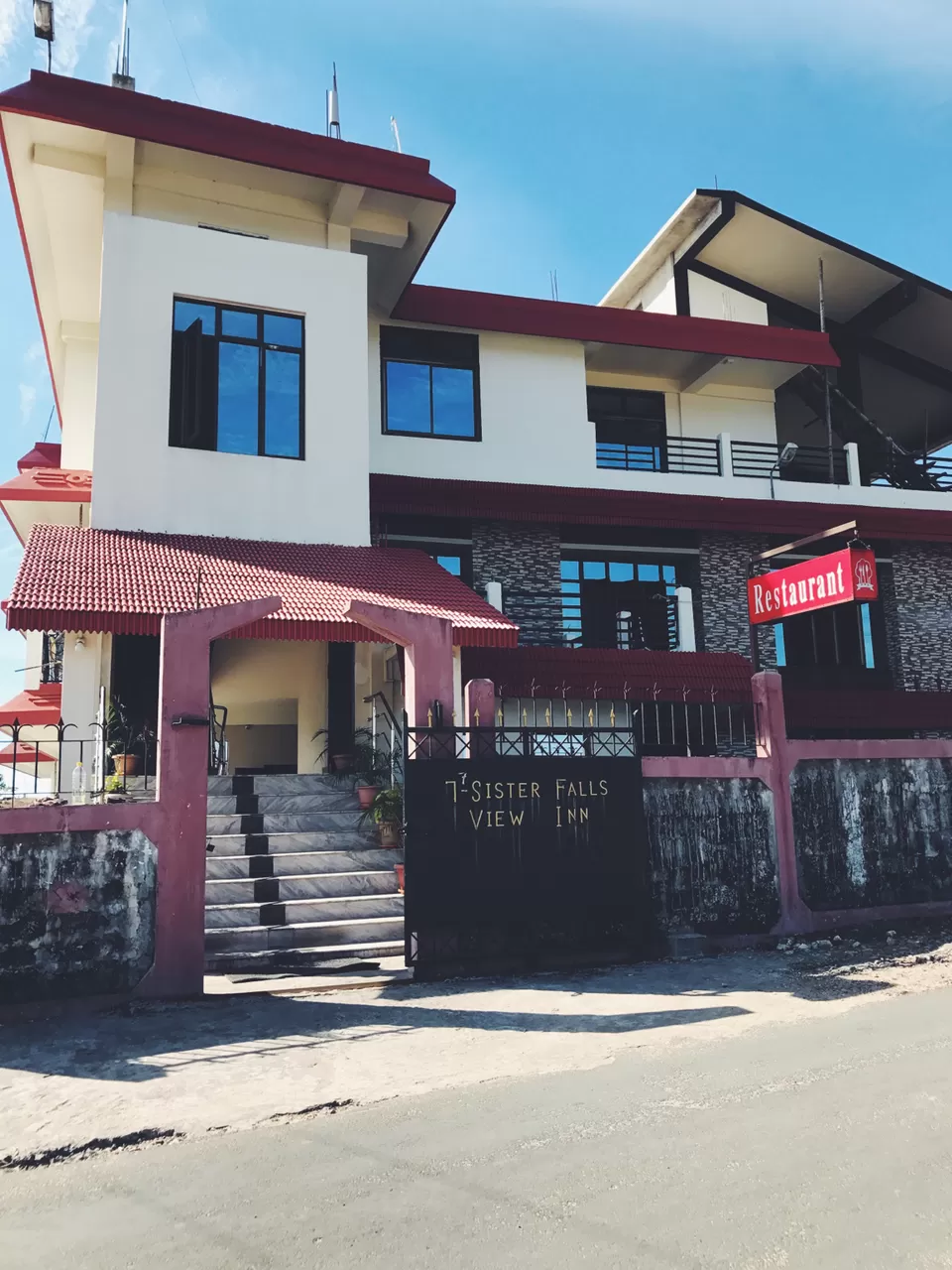 Me, my boyfriend and his friends (3 to be exact) started our journey late morning at around 11. We hired our own private vehicle, a Tata Sumo and left for Cherrapunjee.
In between Barapani and Guwahati, I don't exactly know the place, near the highway, we stopped to have our breakfast at Sardarji De Dhaba, which served excellent butter rotis and tandoori chicken. I absolutely loved the food but was disappointed when I got to know they don't have Lassi.
We continued our journey to Cherrapunjee. The sky was bright pink that day and it was a lovely journey with good music, good company and obviously the enviable view of Meghalaya.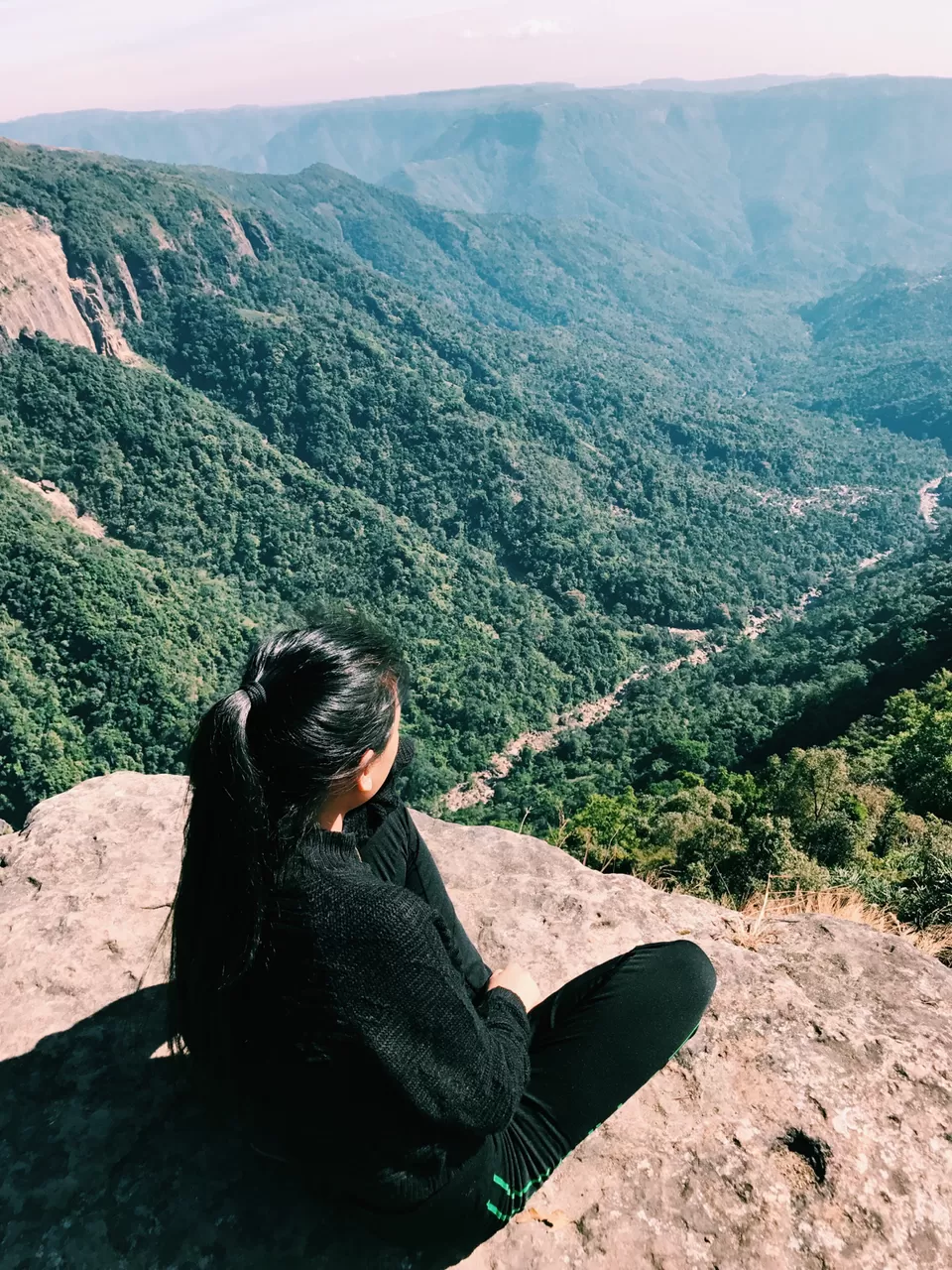 We arrived late at our hotel, we stayed at the Seven Sister View Inn, just at a walk able distance from the Eco Park.
Right after reaching our Homestay, we went on a mini trek situated behind our homestay. It was really dark, we crossed a little river and went deeper into the jungle. There was knee length grasses with sharp leaf blades rubbing against our face and body kind of hike night. After crossing the jungle we ended up on a field, there was less grass and huge rock monoliths (they say this rock monoliths are a symbol for warriors who have died protecting the land from the invaders, the monoliths that are upright symbolizes male warriors and the monoliths that are laid on the ground symbolizes the female warriors).
It was very chilly but it was such a beautiful night with stars shining bright. (Sorry didn't got any good photographs due to the dark).
After getting back we requested a bonfire and the staff were very helpful with that. With the bonfire lit outside our room, warm and fuzzy under the night sky, it was really, really awesome. We ordered food, ordered Roti again accompanied by chicken. We leisurely enjoyed our fire till midnight when it was finally New Year. We went to the edge and we could see lights everywhere, music all around. People passed by us and we wished each other New Year.
When we went back to our hotel, the staffs who were very friendly invited us to dance with them. It was almost 2 when we retired to our beds. We were all excited for the big next day, when we get to visit the Cave.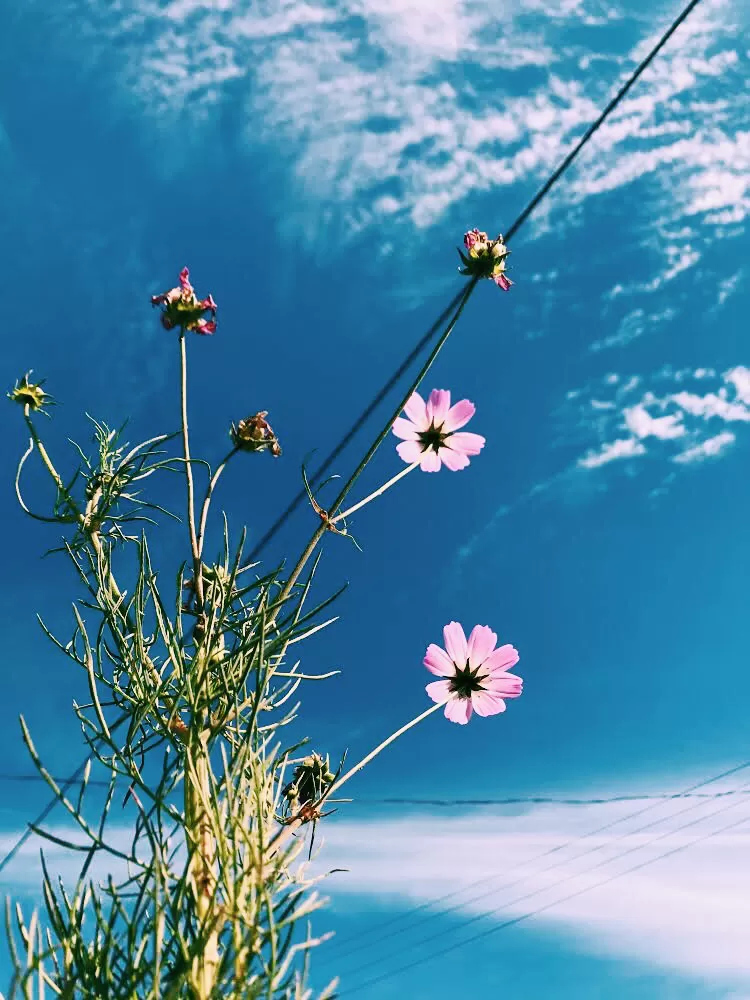 Day 2.
It's finally 2018. And sun shone bright upon us on this beautiful first day of 2018. Before traveling to Arwah Cave, I explored the place while the rest were sleeping. After having breakfast we headed out for Arwah Cave.
Accommodation:
Hotel : Seven Sister Falls View Inn
Price: starting 2000 rs/per night
Service: Good
Staff: Friendly and very helpful
You can also visit Eco Park which is nearby the hotel we stayed.
We hired a Bolero, which will take us to Arwah Cave and back to Guwahati. Finally we had a vehicle with really good sound system (haha)!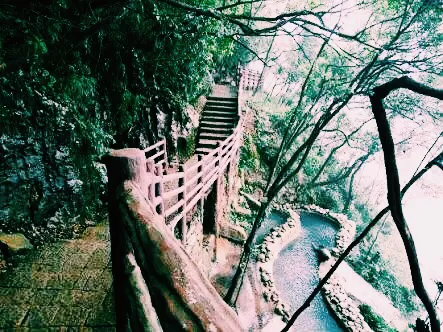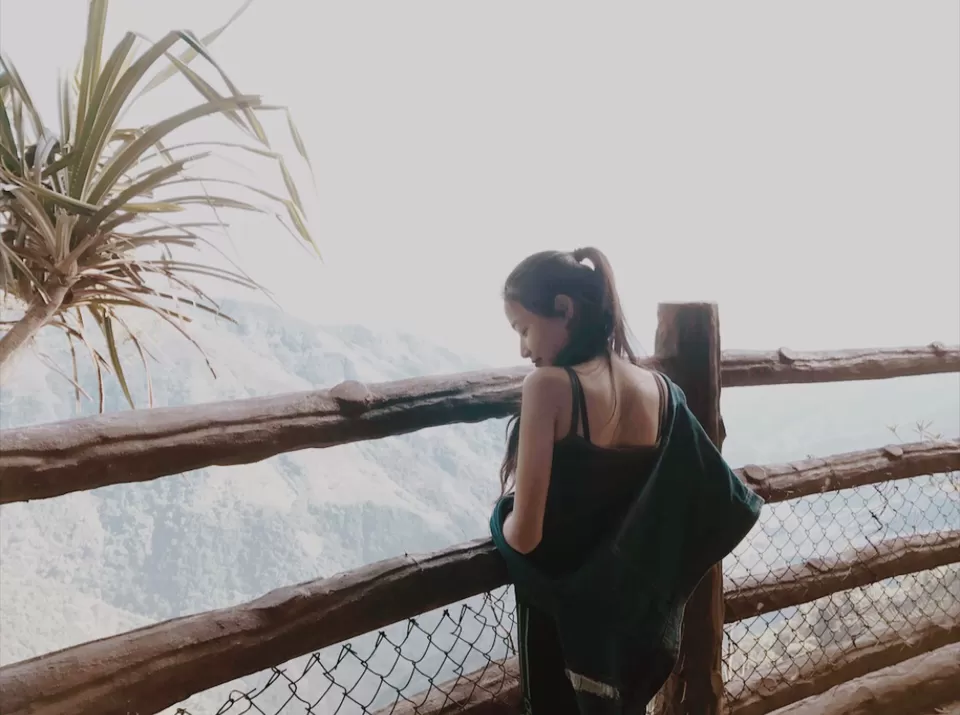 It took us more than 15-20 minutes from our hotel to reach there. As we were traveling through the town we got a good glimpse of the little town, it was like entering another country, the houses built on the hills were a sight to see. With the cold wind teasing us and looking away into the fields with golden grasses made it a surreal experience.
Reaching Arwah Caves is a bit tedious as the condition of the road is not good with dust all around. But don't let that get into your head as what lies ahead is soon going to be the best thing to experience. It will make your mood better to know that at the end of the road, you will find proper parking with a restaurant and restrooms. Also a well built viewpoint looking into the valley. We got our tickets from the ticket counters and started our way towards the Caves.
The pathway that leads to Arwah Caves is a beautiful wooden bridge. From this very point, you can forget everything and embark on an experience you never had before. As soon as you step into the bridge, you are transported to another place altogether with the views of unending Khasi Hills and the waterfalls cascading down. It is very beautiful, nature at it's best. It is also home to the largest group of insects. Tall tress with many insects in their natural habitats, if you will listen closely you can actually hear many different sounds given out by the insects. There is also a resting platform on the way to the cave, where you can stand and enjoy the view, click pictures or get on the swing.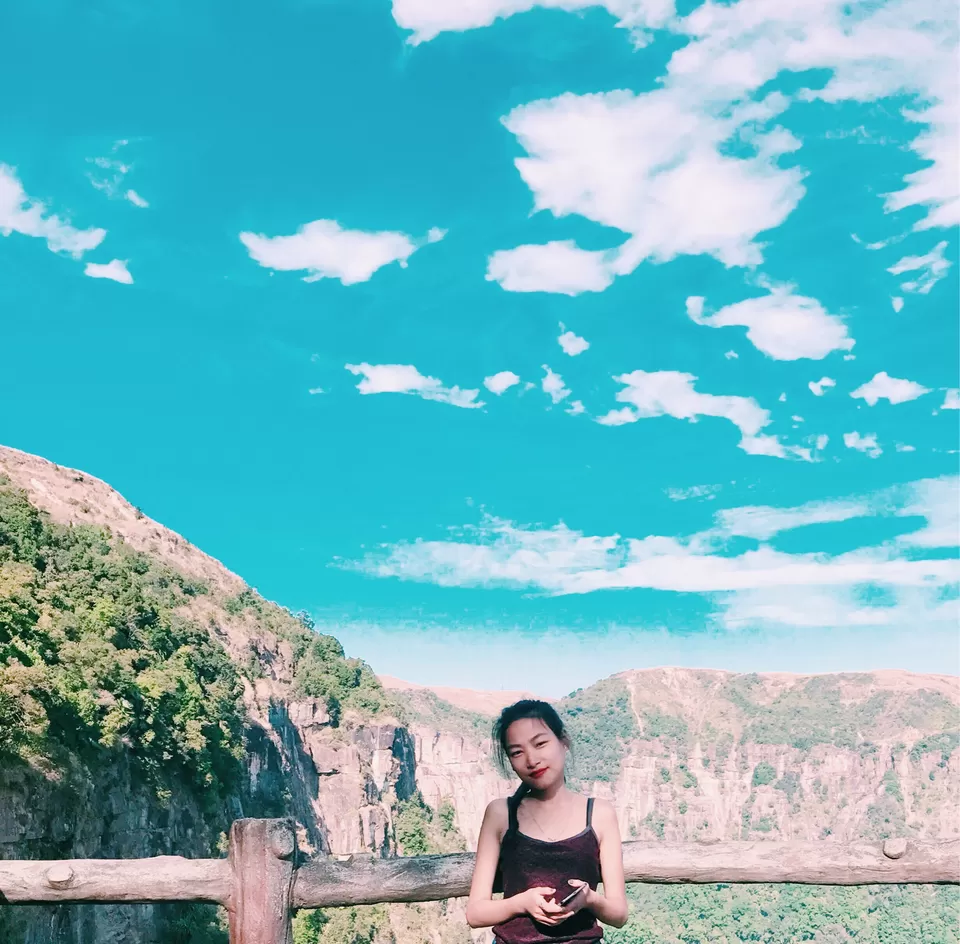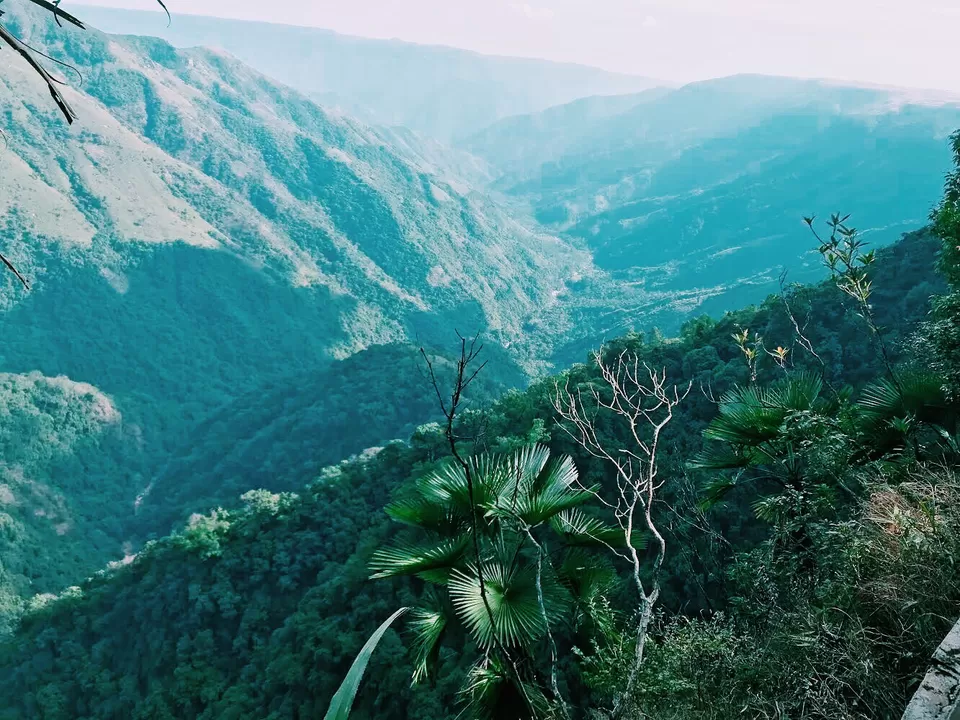 We finally reached the entrance of the Caves. You will be welcomed into the Caves with a flight of stairs which will take you to another flight of stairs which indicates the start of the Cave, getting our flashlights we descended into the cave. It is as usual dark, but be very cautious as the inside of the Caves is abundant in Limestone, which makes everything slippery. Plus you will find little streams of water everywhere, so please be very careful and be alert all the time.
Note: Please don't wear heels and enter the Caves unless you want yourself to trip over and hurt yourself. Comfortable Shoes having good ridges are excellent for exploring the Caves.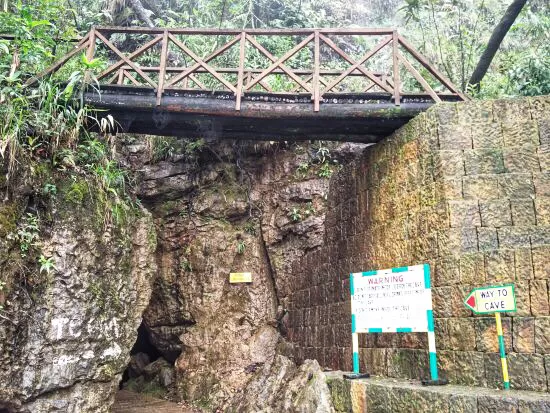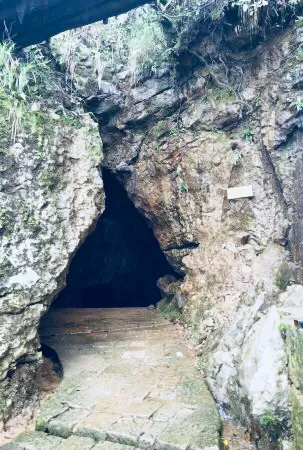 The cave is only half discovered or full discovered, I don't have that information as some of the sections are off limits to the tourists. As we went deeper the passage became narrow, as I am very tiny and short it was perfect and no fuzz leading the way. We went very deep until none of us could fit anymore. We found a lot of limestone structures inside the cave, they are all wet and some even were dripping down.
You will encounter lot of stalactites and stalagmites on the walls and the ceilings of the Cave.
Besides the joy of exploring a cave, and the thrill of descending into the unknown, Arwah cave is a hub to many beautiful limestone formations which makes it otherworldly and fossils cravings inside the walls of the Caves, fish bones and mollusk shells are the most prominent fossils you will encounter.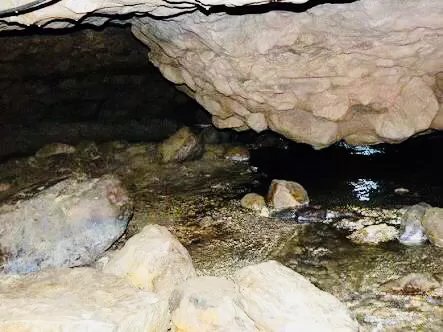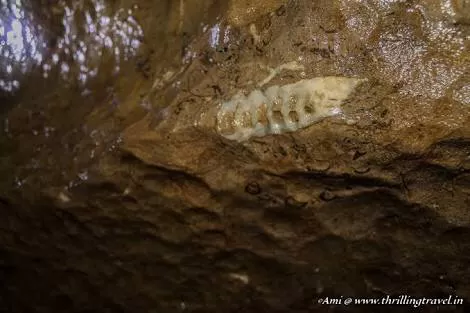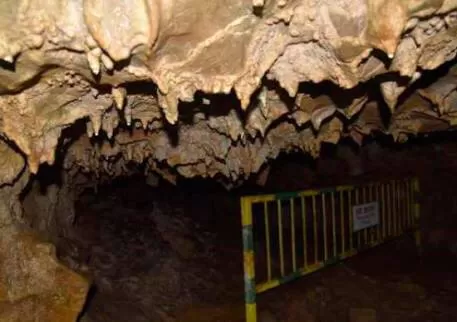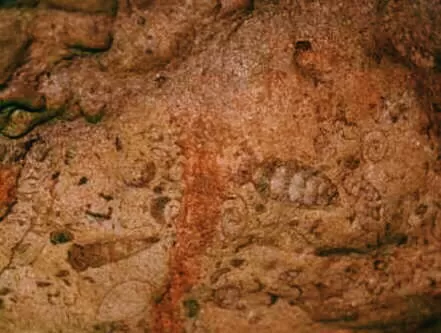 We had an awesome time exploring this cave. It's darker and less crowded than Mawsmai Cave. It's also spacious than Mawsmai which is very confining at places. You can actually exit the cave in Mawsmai, but there is no exit in Arwah Cave, you have to come back the same way you came in. Hopefully in the near future we get to explore the entire cave.
This cave doesn't fall in the tour package of Cherrapunjee, you will have to personally ask your driver to take you to this cave.
Top Travel tips:
1) To enter the cave, entrance fees is needed.
20 INR for adults
10 INR for children
Extra fees will be taken in case you carry cameras.
2) Make sure to take torch or use your cellphone flashlight as the Caves are not lit in every section.
3) Wear comfortable shoes with good grip as it is slippery inside.
4) Do not wander off to the areas that are off limits to tourists.
So this was our little new year trip to Cherrapunjee and the Arwah Caves.
And this is not only for a new year trip, you can go anytime, a weekend getaway is perfect for couples or family or group of friends. If you want to explore Cherrapunjee extensively, might suggest more than a weekend.
Hope this post helps you in planning your trip to this Offbeat cave exploration.
To have more insight into our trip and to know where we went after our cave exploration, visit my personal blog: www.escapadesofsyrah.com
Follow me on Instagram @escapadesofsyrah to stay updated about my travel stories.