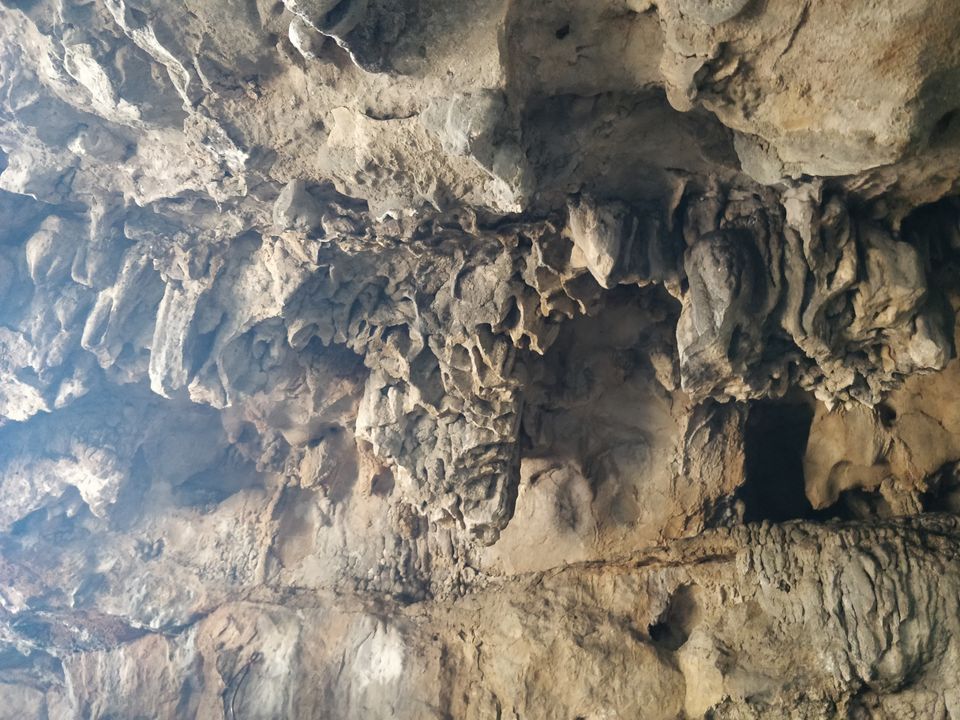 After reaching from Shillong to Cherrapunjee we searched for homestay as hotels we're expensive for our budget and we got homestay named Pateng homestay just near the main taxi stand. It costed us 500 per head. There we found granny who served us with best food after this we left for caves and falls.
Taxi was charging around 1500 for seven places but we found only three of them exciting one nokhalaki falls (still can't spell properly 👀) two mawsmai cave and three arwah caves but as arwah's road was not good the taxi driver was costing us extra so we left for first two at 500 .
Well if you are a nature lover then trust me northeast is your place although it's bit tough to reach but it's worthy. This is the place where Google map turns green completely.
Mawsmai cave is the most well maintained cave in Cherrapunjee by government it charges 20 rupees per person without camera. Rock formations by the nature are surreal but unfortunately I banged my head 2-3 times due to short height and tightly squeezed rocks.
Made by immense work of nature and underground water it is open to only 150 meters and rest is closed .