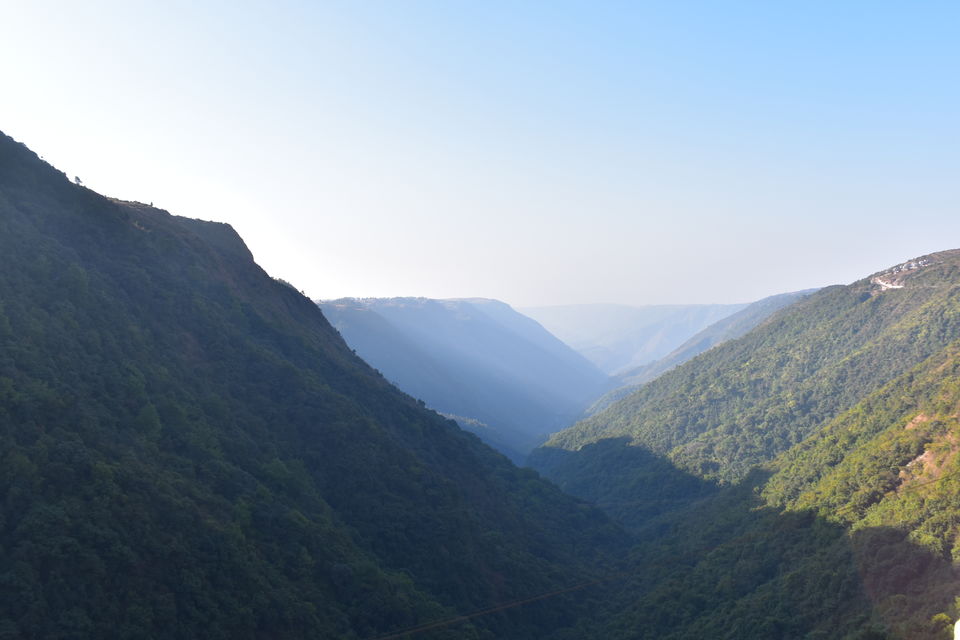 Meghalaya is a hilly state in northeastern India and Shillong is the capital of Meghalaya. Shillong is known as the 'Scotland of the East'
If you are a hills person, then Meghalaya is your dream destination. Meghalaya is divided into 3 main hills - Khasi Hills (Central), Garo Hills (western range) and Jaintia Hills ( Eastern range). The local spoken language is Khasi. Most tourists travel to the Khasi hills that's a reason this is one of the famous tourist spots.
Best time to visit Meghalaya:-October and June
Nearest Airport :- Umroi Airport Shillong
Nearest railway station:-Guwahati
I went Shillong this year in January with my friends and from my school days, this place was in my travel box .I was especially very excited to see Cherrapunjee. It's known for its living root bridges, made from rubber trees.
Come with me to see & feel the beauty of Meghalaya from my eyes.
My total trip duration was 4 days. I reached Shillong with help of the below routes.
Kolkata to Guwahati by flight (Duration-1hr 20 Mins)
You can also take a train from Kolkata to Guwahati (Duration -Approx 21 hrs)
Guwahati to Shillong by Local taxi (Duration-Approx 3hr)
Umiam Lake:- You can enjoy water cycling,Scooting and boating.This place is also known for picnic spot.
While going Guwahati to shillong or vice versa you can enjoy the view of this lake and this is famous spot for photography also.
My First Impression about Shillong
When I reached Shillong city, I was wondering Northeast has his own beauty. I was impressed to see the cleanness of this city and I never visited any cities as of now clean like Shillong and I rated this city 10/10 for cleanness.If anyone has any other cities names, please suggest me I will try to visit those cities and share the experiences with you all. Peoples were very helpful and well behaved.
Different faces with different style
Day 1 :-
I reached Shillong in the evening so, I only visited Police Bazar, Bread Café & Mary Help of Christians Cathedral, Shillong
Police bazar:- A good experience of shopping, many food outlets were there, street foods were also delicious and we can say it is the heart of this city.I bought one overcoat only in INR 100 from street shops and quality was good, still I'm using that overcoat frequently.
Police bazar is the most popular market in Shillong because it is a mixture of Modern malls and old type shops with luxurious restaurants and local street foods.
I suggest If you visit police bazar try street food like Kabab and Jadoh(It is a mixture of rice with pork or sometimes cooked with chicken and fish. It includes spices like onions, garlic, turmeric, and ginger, it gives you a slight taste of Biryani but less spicy.
I rated this bazar 8.5/10.
Bread Café:- Foods quality was good, its located in police bazar. I rated this café 8/10.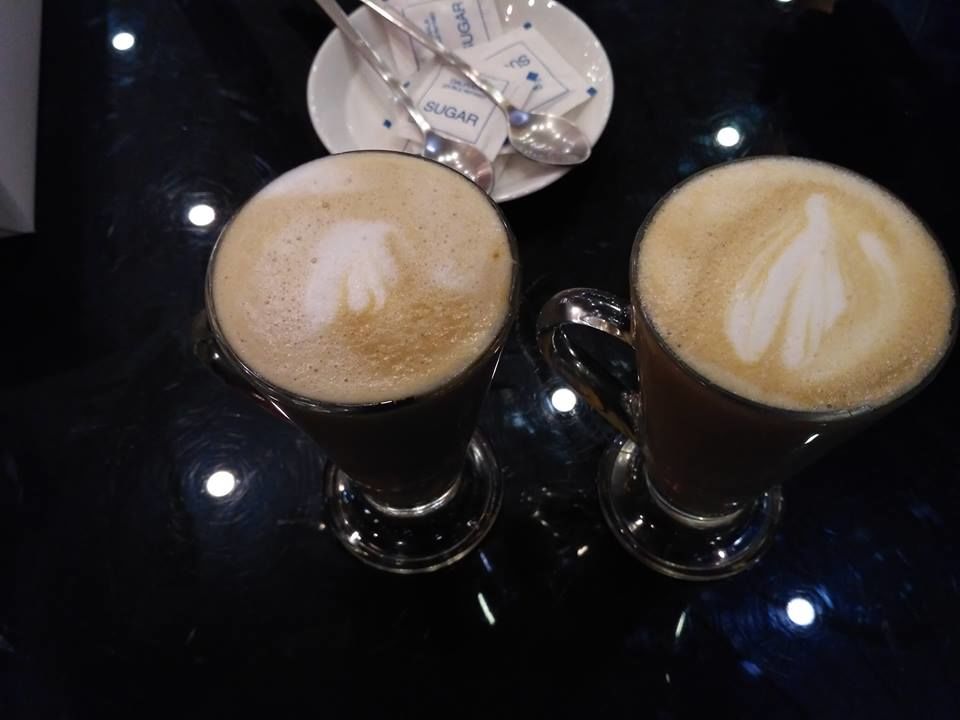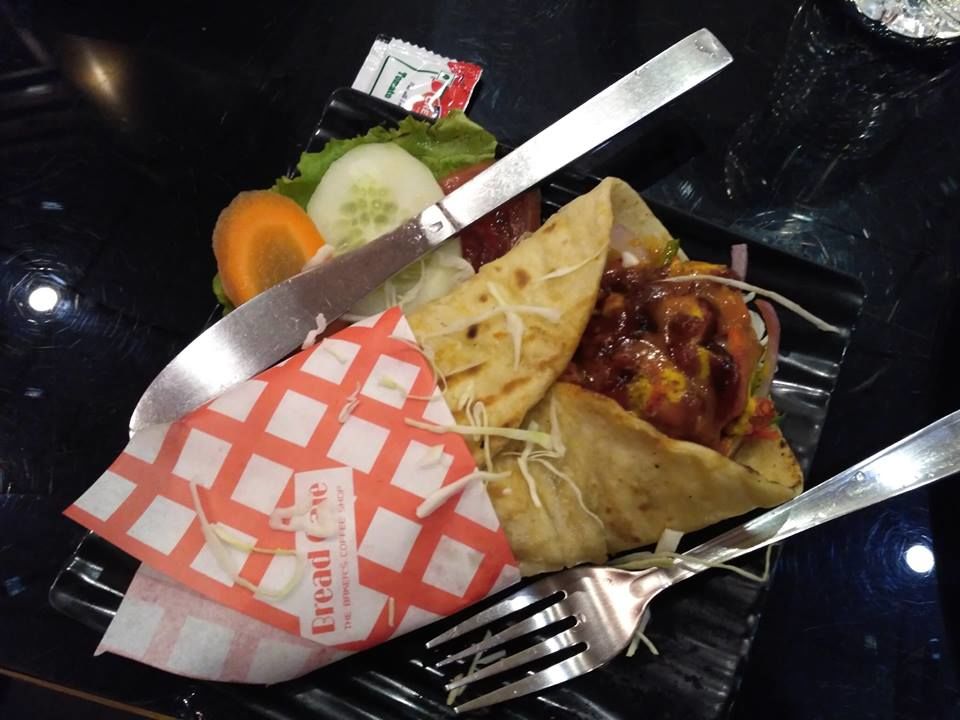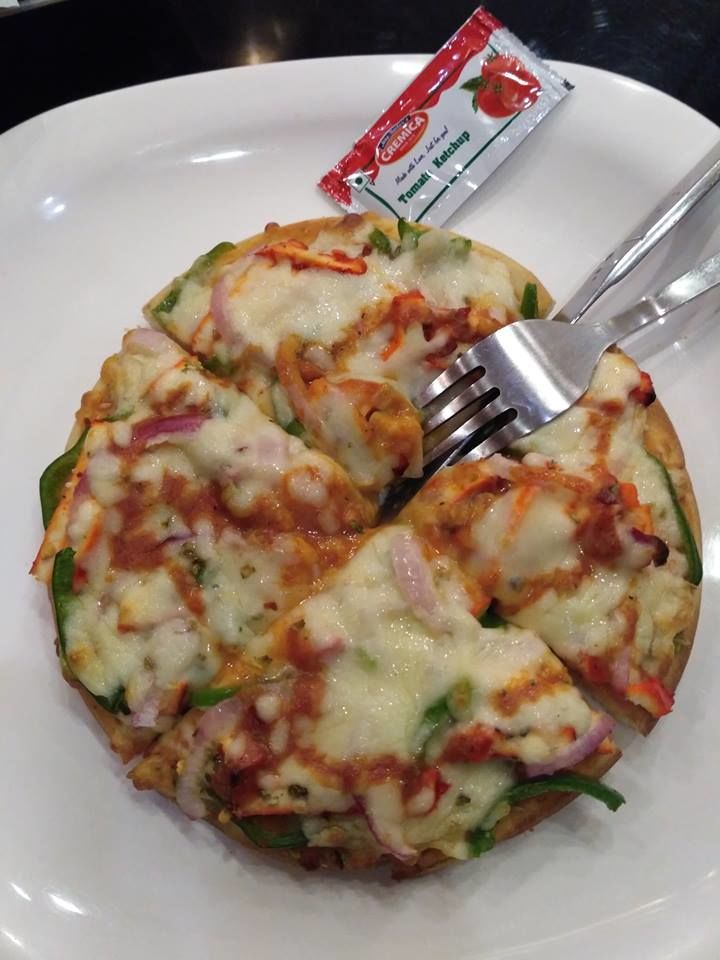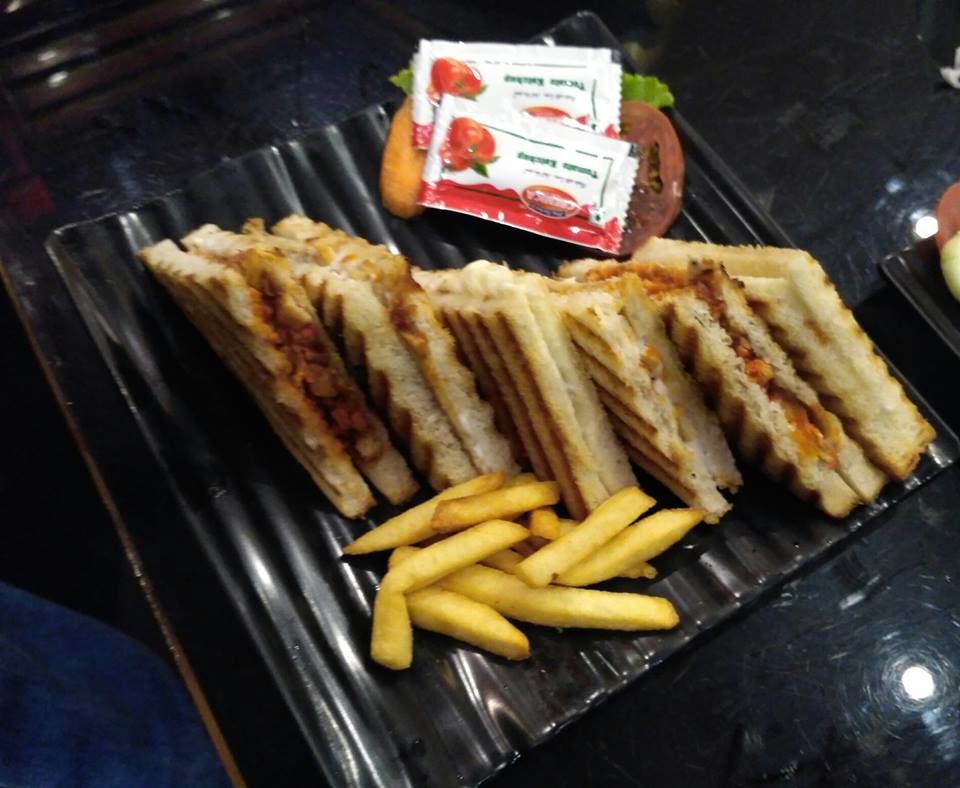 Mary Help of Christians Cathedral:- The Cathedral of Mary Help of Christians is a Cathedral in Shillong situated in between the city.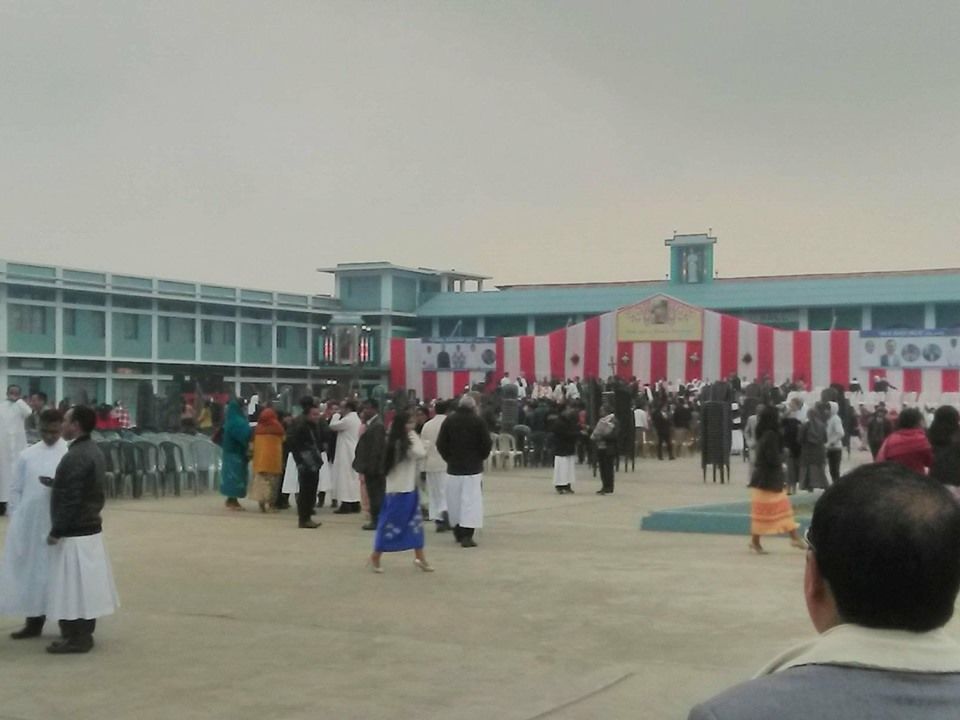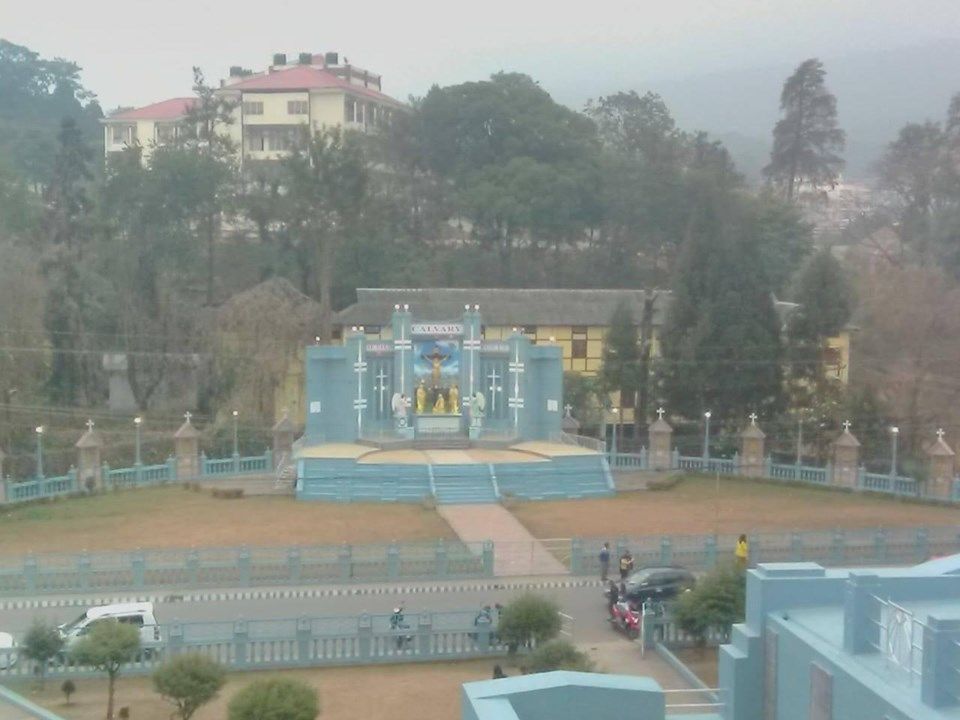 Day 2 :-Most awaited place in my travel box was Cherrapunjee
My target was to cover Mawsmai Cave and Double decker root bridge.
I started my journey to Cherrapunjee early morning from Shillong, I suggest if you are going Cherrapunjee from Shillong there is a small restaurant near Mawkdok Dympep Valley View Point, must eat boil scrambled egg Maggi with a fried omelette and bread.
Mawkdok Dympep view point.
I headed towards my next targated destination Mawsmai Cave.
Mawsmai Cave:- Located in Cherrapunjee, Meghalaya
You have to pay some amount around INR20 for each person ,really the cave passage was very narrow, dimlight in the cave, passages were unstructured however experience was good.
I was thinking I'm a bear and after a long time, I came out from the cave for food.
Double Decker Living Root Bridge:- Located in Nongriat, Tyrna, Cherrapunjee, Meghalaya
This is one of the most famous tourist spots If you will visit Shillong and missed this placed to visit then your trip was incomplete.
Home stay facilities were available , If you want to complete this trek within 1 day you can complete it.
If you want to park your vehicles parking option is there on the starting point of this trek.
Entry and camera fees are payable at the double-decker root bridge. Don't throw the waste anywhere because the local Khasi people are very attentive of their environment and valley and maintaining its cleanliness.
Path:- Double-decker root bridge was approx three kilometres long and there were approximately 3500 stairs.
It's a milestone for all smoker to check their fitness how much fit they are.
Trek is divided into three parts the most challenging part is the first part, down the hill to Nongthymmai village (where the longest root bridge, Ritymmen, is located).
From Nongthymmai it takes at least another hour to reach the double-decker root bridge.
Last two parts of this trek which include crossing narrow steel suspension bridges over raging rivers.
While crossing narrow steel suspension bridges I was very scared but dar ky agy jeet hai. After completion of all the parts, I reached my destination Double Decker Living Root Bridge.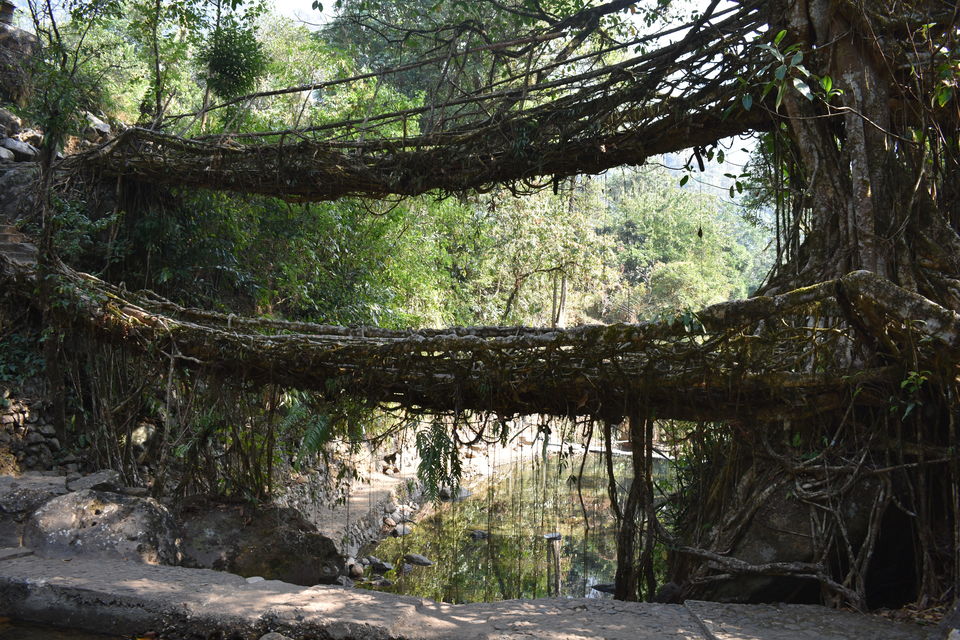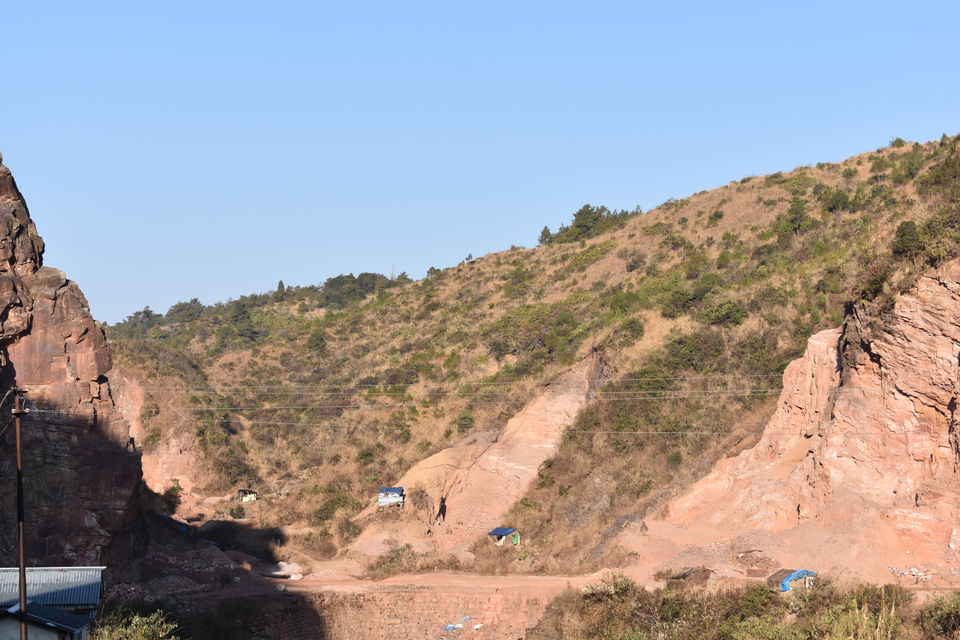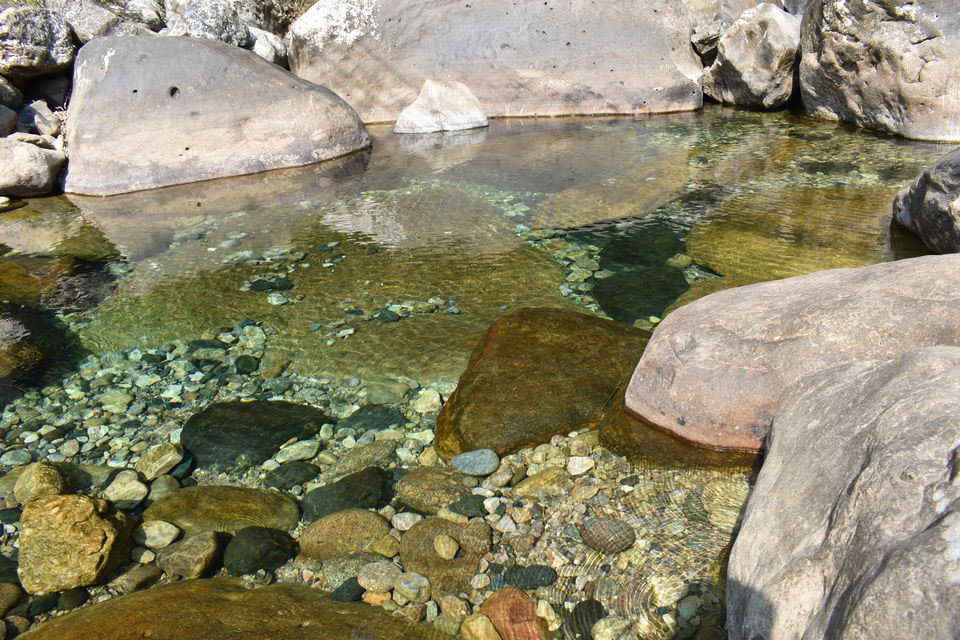 After completion of my targeted destination Double decker bridge, I came to know about secret waterfalls(Rainbow falls) which was approx 1 h 30 mins from Double decker bridge.
How can I explain to you the waterfall was amazing and my eyes were appreciating me to take them into heaven.
Video Link:-
https://www.facebook.com/abhishek.ganguly.5/videos/2320762938020990/
Best time to visit cherrapunjee :- In between the months of October and May, when the weather remains cool and pleasant.
Stay:-I stayed in Oyo room in Shillong for all 4days.
OYO 10831 Balaji Guest House
Nearest Landmark:-Near Passport Sewa Kendra, Shillong
The guest house service was good and one thing I liked in this guest house, whatever the facilities were mentioned at the time of booking all facilities and amenities was available in the hotel.
I rated this hotel 9.5/10 and it's near by Police bazar.
Room service was very quick and quality food they delivered.
This is the end of day 1 & 2 adventure.I will be back soon with day 3 & day 4.
I'm not doing any paid services for any of the above-mentioned references. I'm sharing my own journey experiences and accordingly giving the rating and feedback.
Keep writing????????
Written by

Frequent Searches Leading To This Page:-
meghalaya solo trip cost, meghalaya backpack , meghalaya backpacking trip, meghalaya travel diaries, budget trip to meghalaya, guwahati meghalaya trip