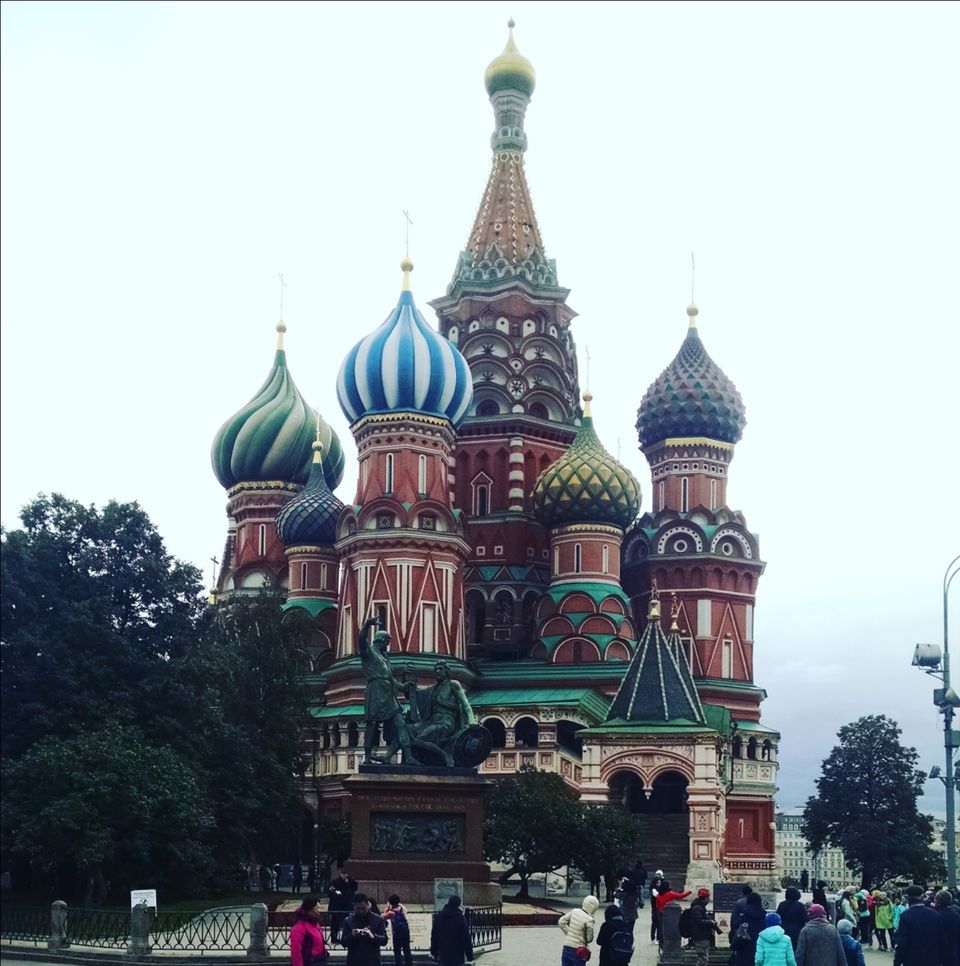 Disclaimer: The pointers given below are based on personal experience and might vary from person to person.
My Citizenship: India
1. The prices of food and travel are very similar to that you'll get in India.
2. Good connectivity by Metro, trams and buses
3. Forget English, learn Russian to communicate; it's fun to learn a new language. Google translator helped me a lot.
4. Travel by foot in the heart of Moscow because you don't want to miss surprises on your way. A lot of food stalls serve you great food.
5. Stand to the right while on escalator (In Europe, it's implied, but it's on right in a few countries). I got scolded once from an old lady for that.
6. Buy a metro card as soon as you arrive there.
7. Buy a mobile SIM from anywhere outside but airport. People at airport charge you way more than what you get outside.
8. Never exchange your money at the airport. You'll get the exchange from local market at a nominal rate.
9. Keep warm clothes with you and an umbrella.
10. Hard to get Vegetarian food. Try to learn Russian so that you can explain what you need. There's a restaurant being operated by Iskcon foundation that serves you veg-food.
Places to visit:
1. Izmaylovo street
2. Arbat street
3. Red Square
4. Moskva river
5. Night clubs
6. Parks in the center of the city
7. Museums (if you have interest in the History)
8. Roam around in streets and visit country side if possible.
9. Bolshoi Theatre