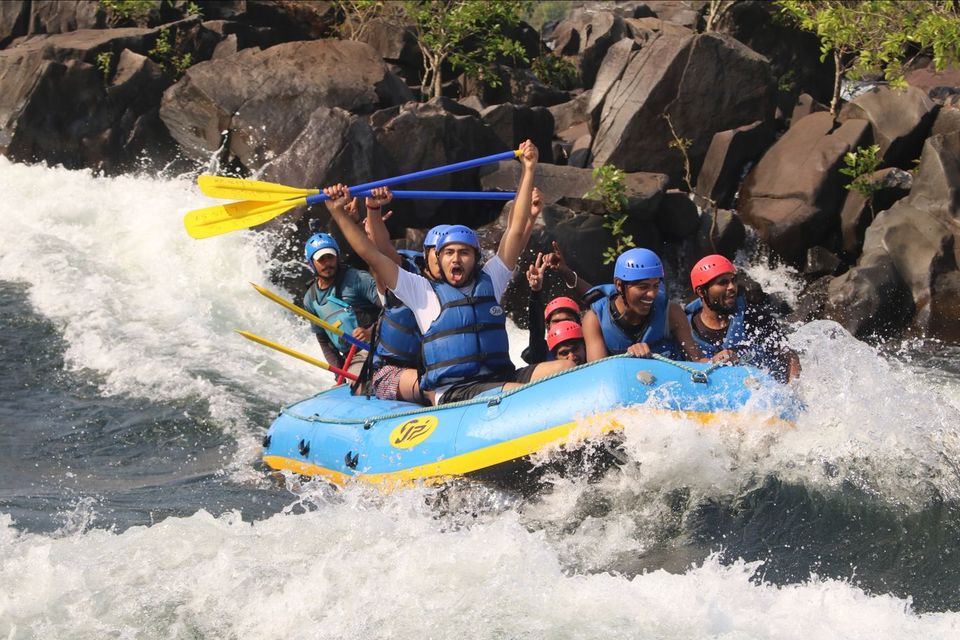 Rishikesh is known among adventurers as the "Land of River Rafting". It is one of India's most popular places for this activity. So, if you are planning a trip to Rishikesh, make sure not to skip this adrenaline-pumping adventure of rafting through the blustery waters of River Ganga. As your raft floats down the swift river, you'll get a glimpse of the Himalayan foothills in all their natural splendor.
There are multiple rafting spots from where you can start and enjoy rafting, depending upon the length of rafting and its grade. Adventure junkies can choose a grade according to their preference and expertise. Let us briefly go over some basic information which will help you in planning your river rafting in Rishikesh.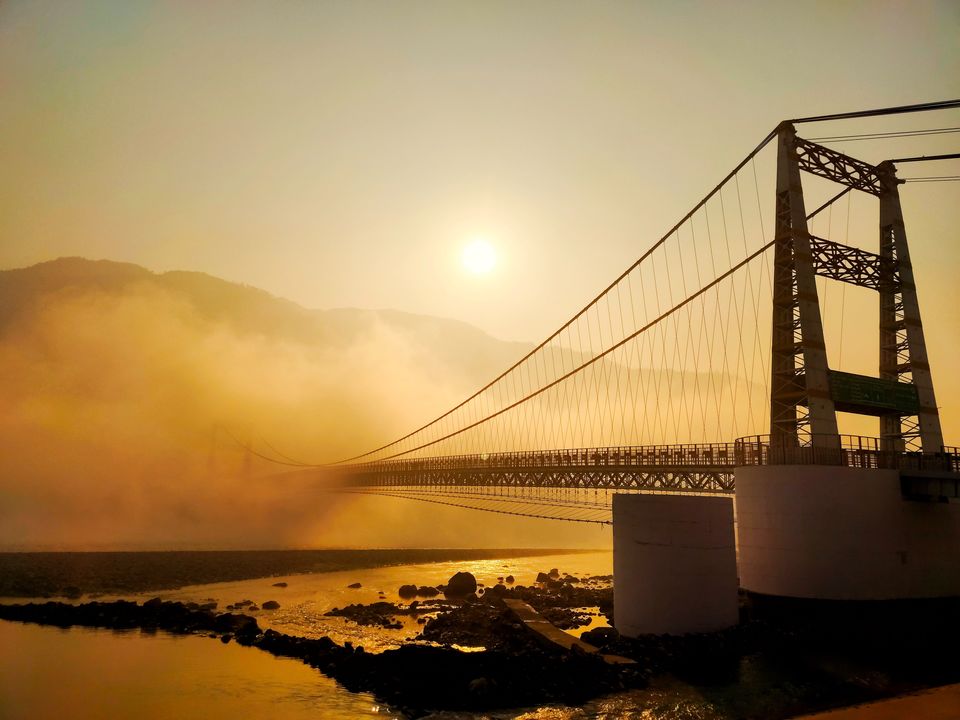 Different grades of rapids in Rishikesh:
Bestowed with the gurgling Ganges and its tributaries and some of the deep ravines, Rishikesh river rafting promises endless enthralling moments to the rafter. You may enjoy rafting through many different rapids of varying grades that are categorized based on the amount of challenge. There are six different types of rapids found all throughout the world. River rafting in Rishikesh offers five different levels among them:
Grade: 1 – These are the simplest of all the different types of rapids. They are categorized as grade-I since they have less obstacles and are mostly found on the plains. As a result, the flow and pace of these rapids differ significantly from those of other grades.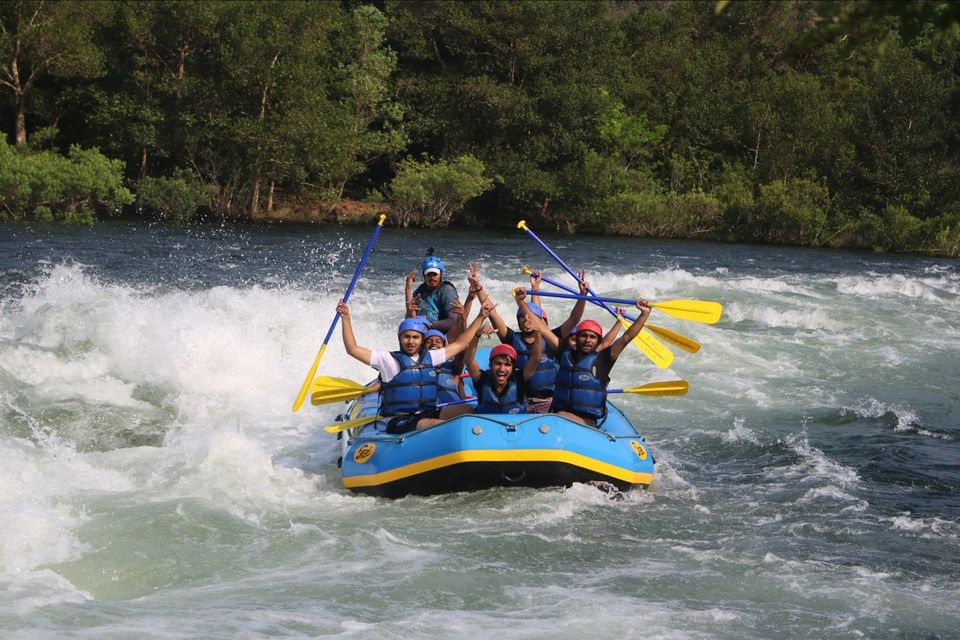 Grade: 2 – After the grade-I rapids, there are grade-II rapids, which are also suitable for novice rafters. These rapids are usually stronger than the preceding category and can be found in areas where the main river passes through uneven terrain or slightly rocky pathways, contributing to the excitement and thrill of Rishikesh rafting. As a result, they provide rafters with a little challenge as well as a reasonable or considerable degree of challenge.
Grade: 3 – Grade-III rapids in Rishikesh are the first step into the intriguing world of white-water rafting. They will take you through some of the most tiring and strenuous rapids in the Ganges and its tributaries. Because of the rapids' tremendous speed and size, they appear foamy-white when they crash against the rock surfaces, gaining the name white water rafting! These types of rapids are commonly found in the regions where the river flows downward with great speed and passes through some of the rugged and rocky patches.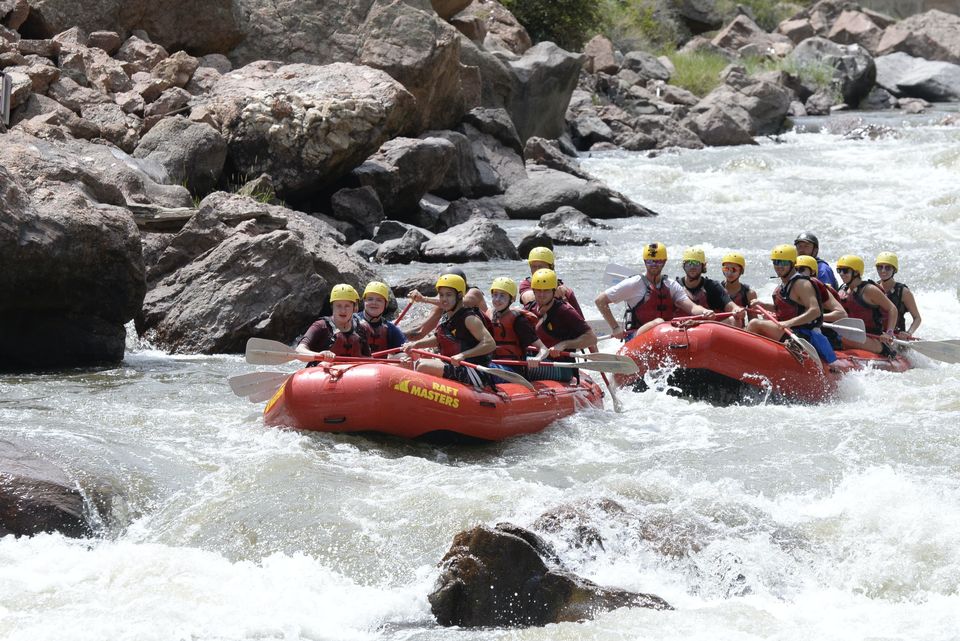 Grade: 4 – Once you've mastered the basics of rafting in Rishikesh, it's time to have some fun and enjoy the excitement of the grade-IV rapids. These rapids are more dangerous than the first three categories and are noted for the varying levels of difficulty they present. These rapids are generally located in areas where the river descends over rocky parts at great speed, and they require a lot of potential and maneuvering methods, as well as a high level of endurance!
Grade: 5 – The grade-V rapids are the epitome of Rishikesh river rafting! They are only recommended for experienced rafters and need a strong set of rafting skills as well as a variety of white-water experiences. There are only a few of these rapids throughout the country, and the majority of them are in Rishikesh. They are mostly located in areas where the river goes through harsh stony portions or are accompanied by precipitous drops. Furthermore, because the river is deep, grade-V white water rafting in Rishikesh is only recommended for experienced swimmers.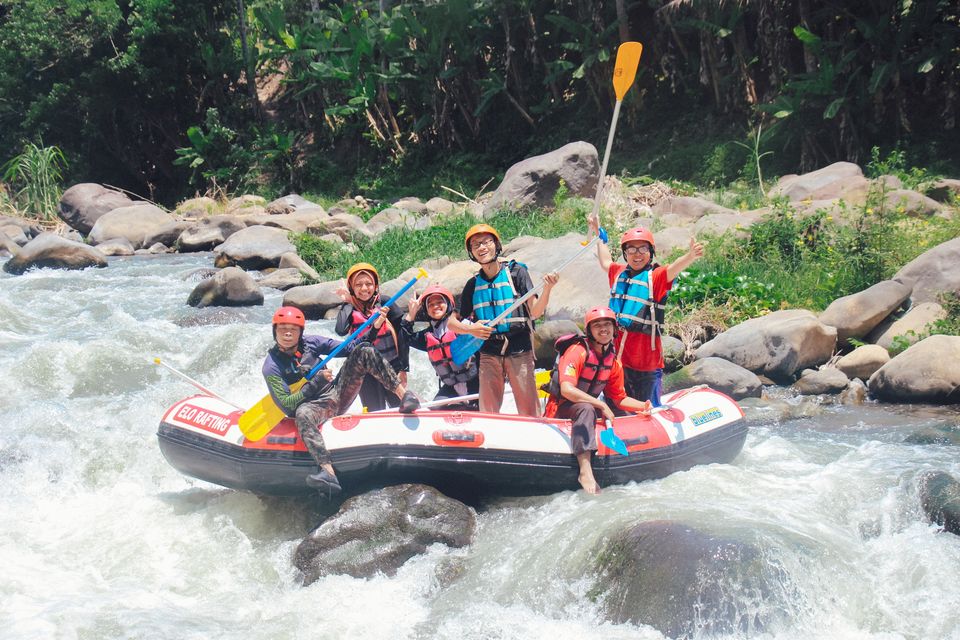 Stretches for rafting in Rishikesh:
There are 4 stretches for River Rafting in Rishikesh, namely:
Brahampuri to Rishikesh
A suitable rafting option for people of all ages, the stretch from Brahmapuri to Rishikesh is a mild one. For those trying to raft for the first time or those who are actually afraid of water, this is going to be fun for you.
Level: Easy
Length: 9km
Approx time: 1.5hours
Toughest Grade: Grade 2
Approx Cost: Rs. 600 per head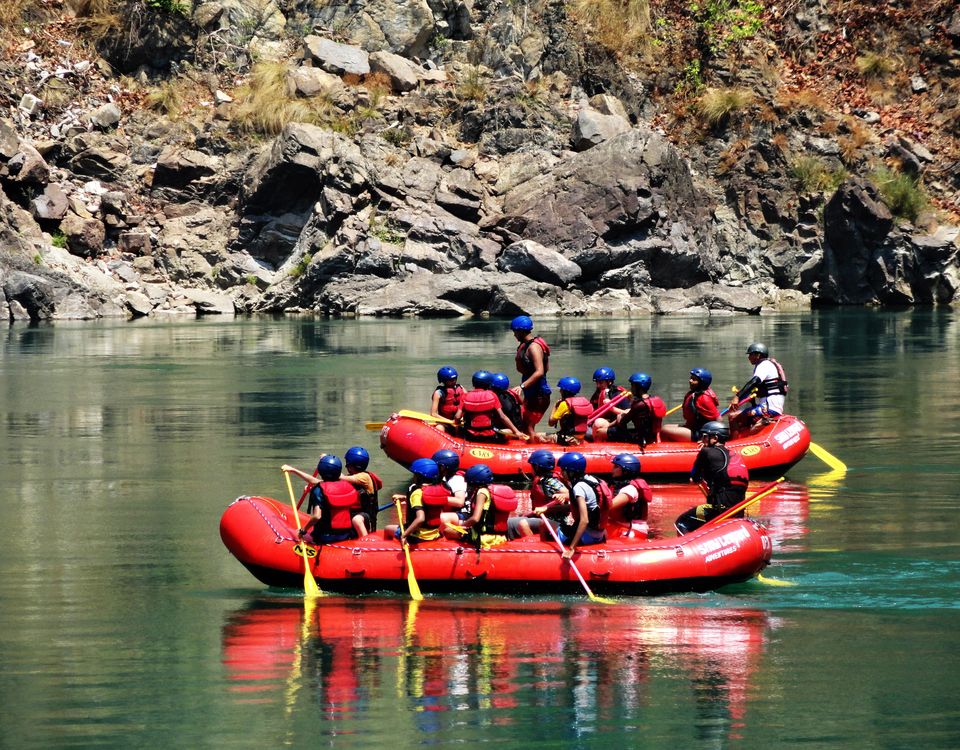 Shivpuri to Rishikesh
A perfect amalgamation of thrill and pleasure, the stretch from Shivpuri to Rishikesh is of intermediate difficulty level. The rapids of grade III can make the rafters skip a beat time and again. For the faint-hearted and people with no swimming skills, this stretch is not a suggested option.
Level: Moderate
Length covered: 16km
Approx time: 3.5hours
Toughest Grade: Grade 2 and 3
Approx Cost: Rs. 1000 per head
Marine Drive to Rishikesh
Akin to the above stretch, this too is of intermediate difficulty level. However, the stretch covers 14 rapids. What makes it challenging is that the grade III rapids come one after the other. However, once the difficult phase is over, there is a long stretch of less strenuous rafting. This gives the rafters ample time to relax and relish the picturesque backdrop.
Level: partially difficult and partially smooth sailing
Length covered: 24km
Time: 4.5hours
Toughest Grade: Grade 2 and 3
Approx Cost: Rs. 1500 per head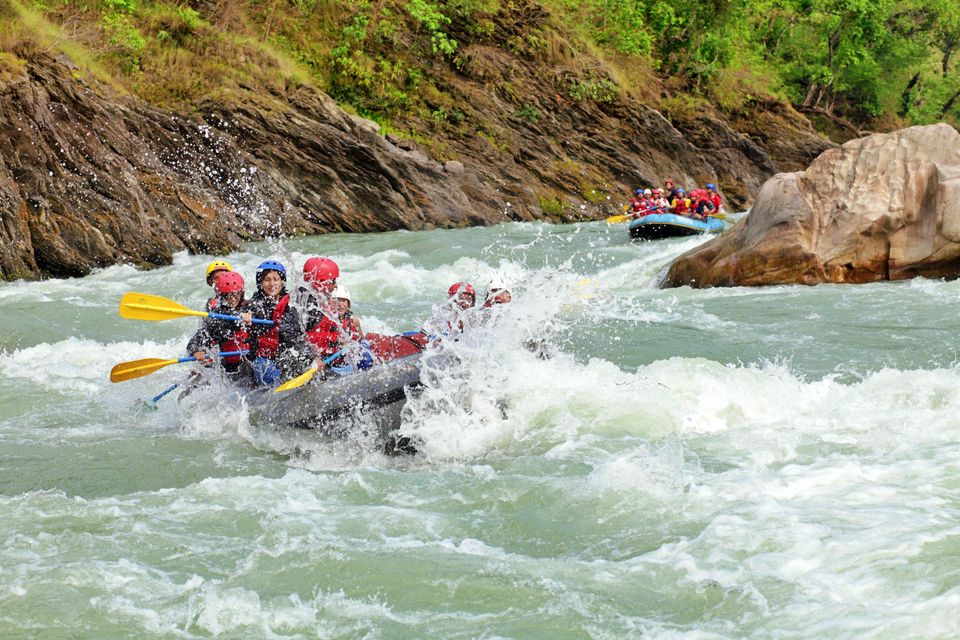 Kaudiyala to Rishikesh
This stretch is strictly for the experienced ones. Not only is the long stretch very tiring, but also very difficult. It is a test of the strength, determination, and skill of the rafters. The Wall, one of the rapids on this stretch, is considered as one of the most difficult rapids around the world.
Level: Difficult
Length covered 34km
Approx time: 8 hours (this includes snacks and lunch depending on the time you choose for rafting)
Toughest Grade: Grade 3, 4 and 5
Approx Cost: Rs. 2500 per head
Best time for River Rafting in Rishikesh:
The rafting season in Rishikesh begins post-monsoons. However, the low temperatures during December – January makes it very difficult to enjoy rafting in this period. So, September to November and February to May is considered as the best season for river rafting in Rishikesh.
List of items to be carried for rafting in Rishikesh:
Before you give a kick start to your adrenaline-pumping water sport make sure you have the following necessary accessories which will be of great use and help.
• Swimming costume & quick drying shorts
• Sunglasses with retaining cord (for sensitive eyes)
• Sunscreen Lotion
• Waterproof disposable camera with extra battery (if you don't want to miss those moments)
Energy bars or energy drinks, Zip lock waterproof bags
Towel and extra undergarments, plastic bags
• Only use river sandals & old sneakers, strictly no flip flops
Things to remember:
• Start with an open mind. If you have any mental stress, you should not go rafting.
• Enjoy the raft trip without any panic because panic will ruin your lifetime experience.
• Trust on rafting instructors as they are trained enough to deal with everything.
• Nobody should be forced to raft. It is entirely up to the individual to make this decision.
• Clearly listen to the rafting instructor instructions and follow them sincerely. During rafting session, he is the pilot of your raft.
• Always be attentive when you are in raft or in the river.
• If something goes wrong, the first thing you should do is "save yourself before helping other members."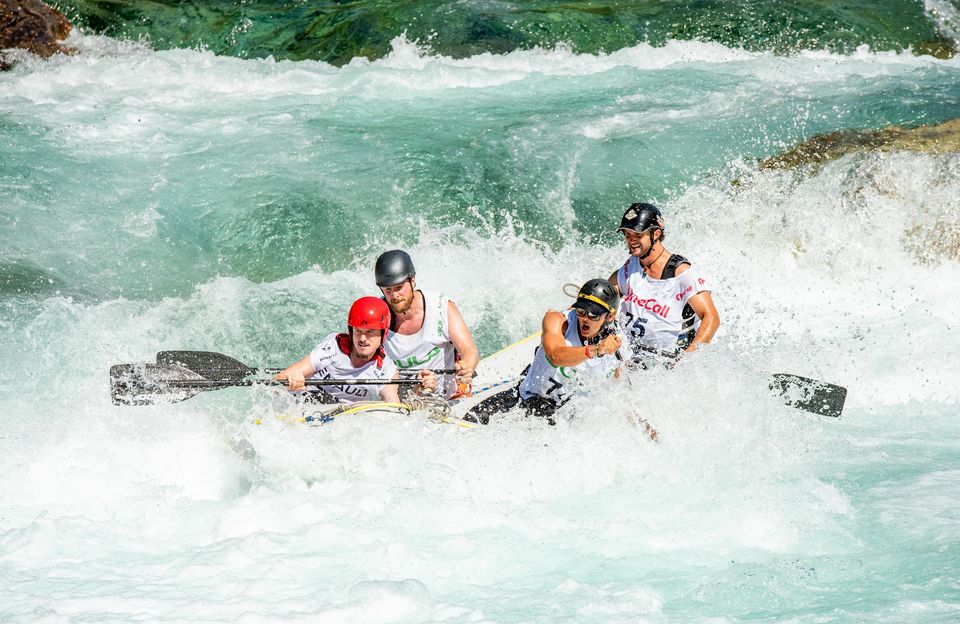 • When the raft loses its balance in rapids, most people lose patience, which leads to an accident. It's a common occurrence; the key to managing oneself in such a situation is to throw yourself outside of the raft when it loses balance in a rapid so that you are not trapped within. Because the worst-case scenario is that the raft loses its equilibrium and traps you beneath it, creating a cage-like situation.
• If you throw yourself outside of raft, then nothing happens with you, you will simply start floating on the surface and the raft instructors will make everything as it is in less than 5 minutes and then they will pull each member to raft again.
• The last most important point is - Never Ever choose the cheapest rafting plan provided by many companies, as they don't have license as well as trained instructor. Always remember during the rafting, your instructors are just like the pilot of the plane, your life depends on them. So, choose your rafting plan from a licensed company having trained instructors.
Here are 5 questions you can ask any rafting operator. If they can answer with satisfaction, you can go ahead:
1. Are you licensed by the Uttarakhand Tourism Development Board? (Ask to see the license.)
2. Who are the guides running your trips? How many years of experience do they have? Do they have their First Aid certification? (If so, ask to see the certification and check the expiration date.) Do they have Swiftwater Rescue certifications? (If so, ask to see the certificate and make sure it's from an outside agency.)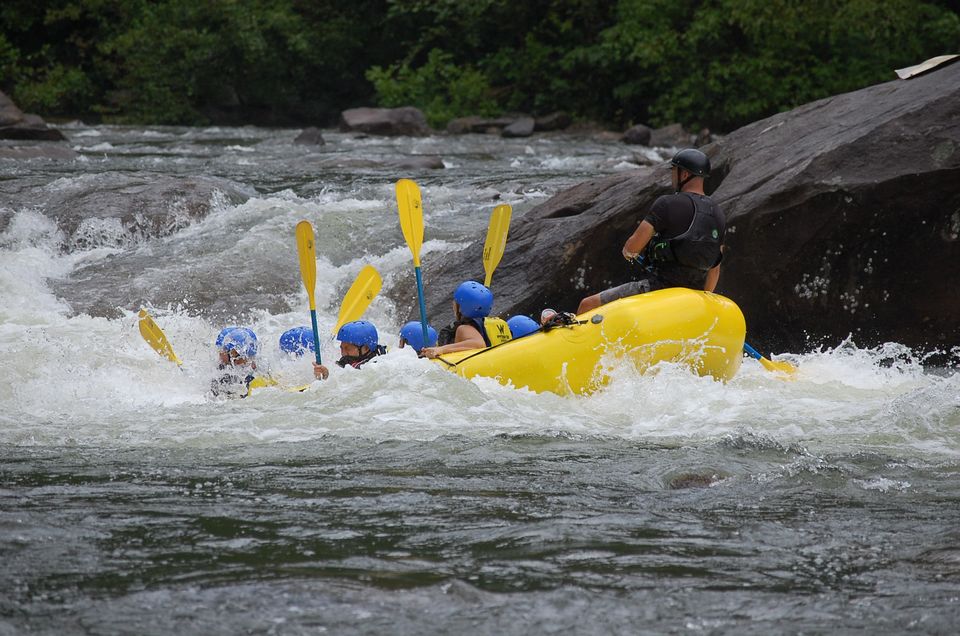 3. Where do your personal floatation devices (lifejackets) come from? Are they Type V (US Coast Guard approved) or locally made? Do you have working helmets available for all guests and guides?
4. Will an experienced, licensed safety-kayaker (or cataraft with qualified guide) be accompanying us? What type of kayak will the safety-kayaker be using? (S/he should use a creek-boat or river-runner as opposed to a play-boat.)
5. Will there be any children accompanying us? (It is illegal to take children younger than 14 years old on the river.)
How to reach Rishikesh: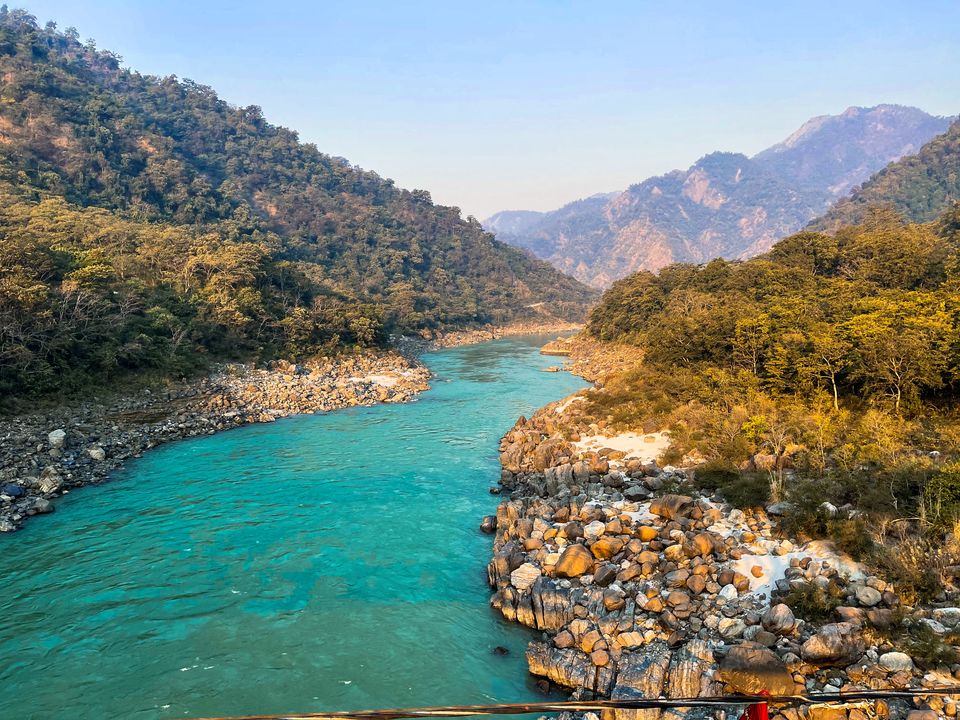 By Air: The nearest airport to Rishikesh is the Jolly Grant Airport in Dehradun. Once you reach the airport, the remaining distance of around 20 KM can be covered either by hiring a local cab or taking a bus to Rishikesh bus stop.
By Road: Rishikesh is well connected with several major tourist destinations and other places of interest. Considering this, road journeys prove to be best ways to reach this adventure capital of India.
By Rail: Haridwar Railway Station is the closest railway station to Rishikesh and lies at a distance of around 22 KM from the main city. From the railway station, you can easily find taxi and local bus services to cover the remaining distance.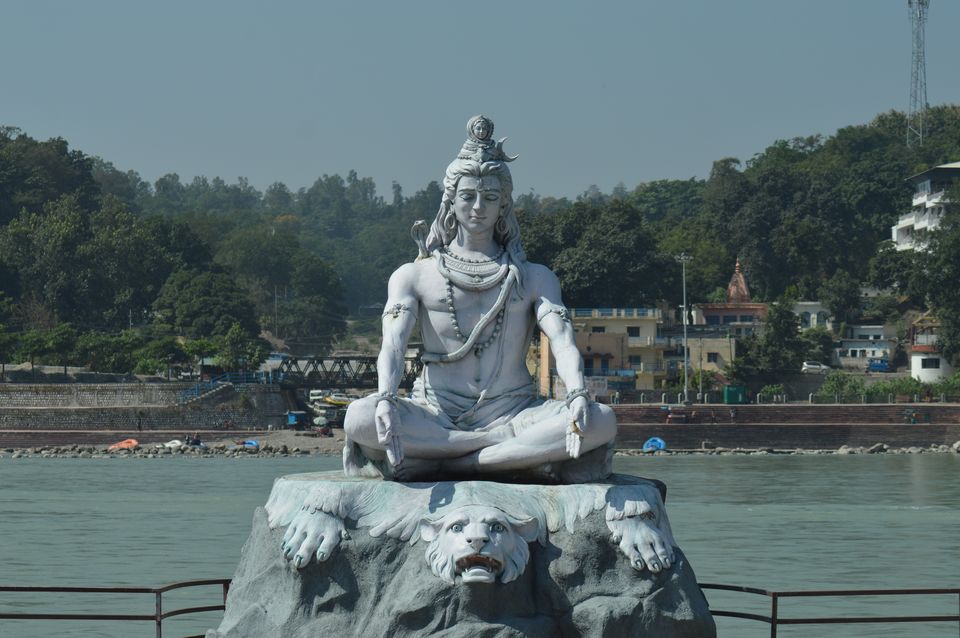 Think we missed out on something? Tell us about it in the comments below. Or write about it here on Tripoto and earn Tripoto Credits!