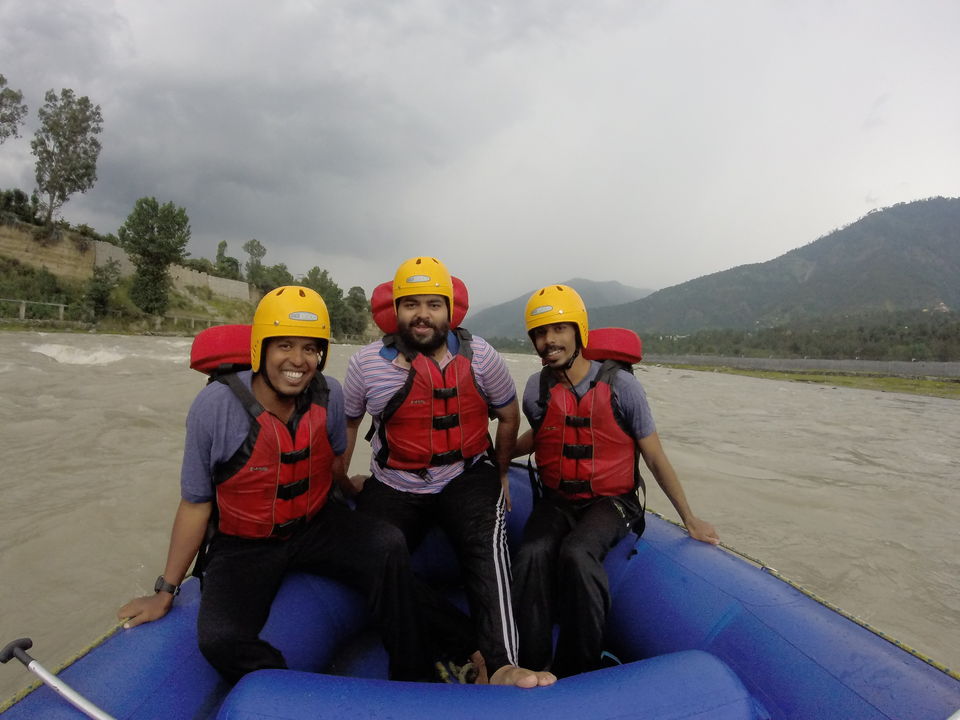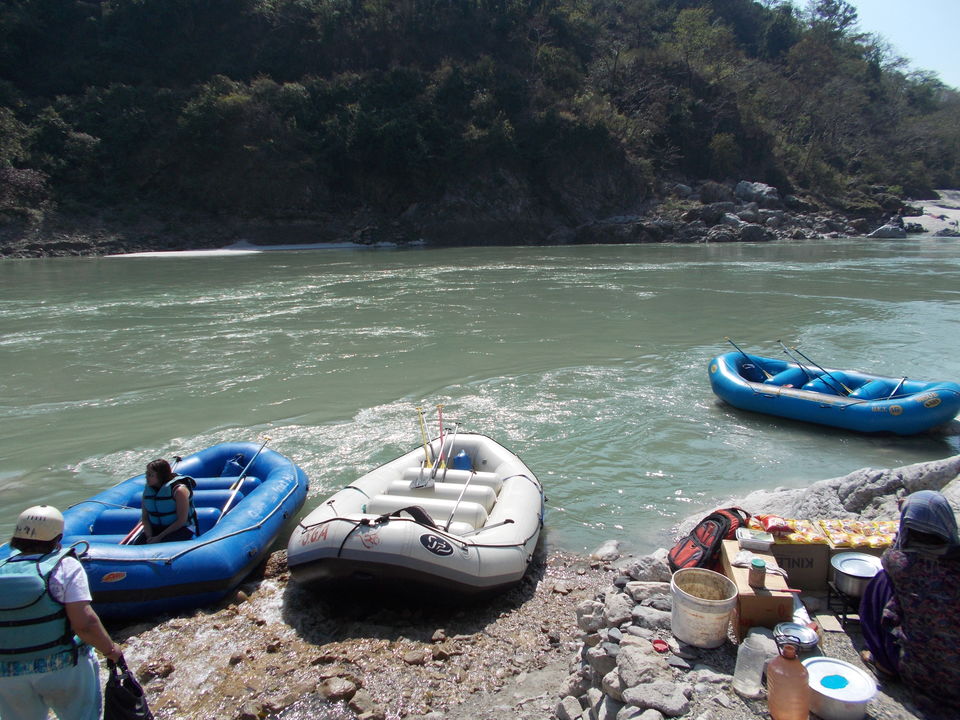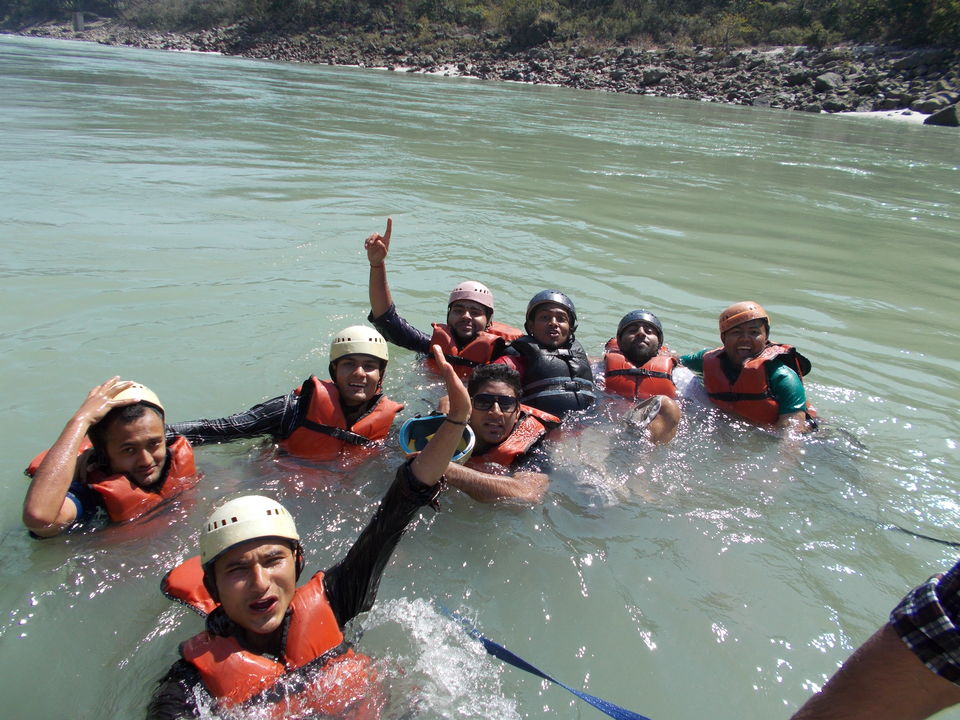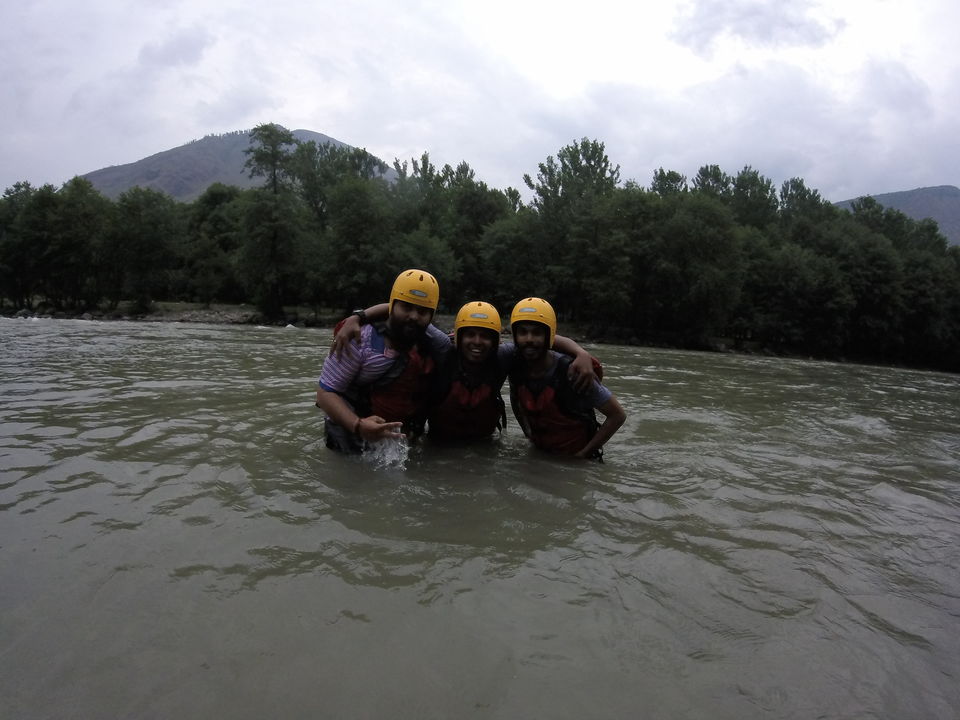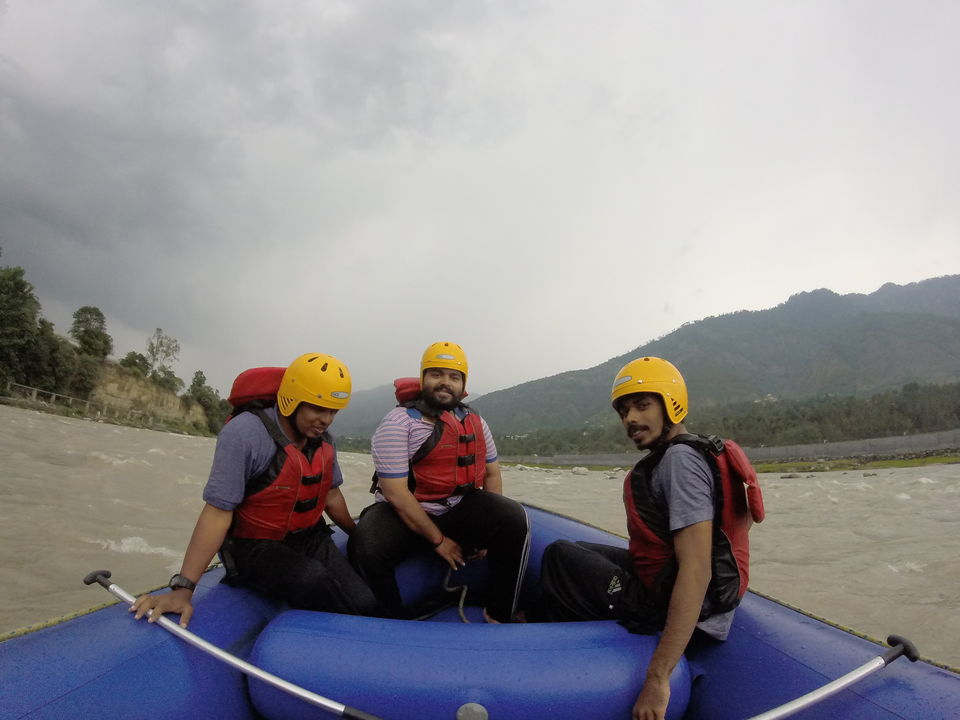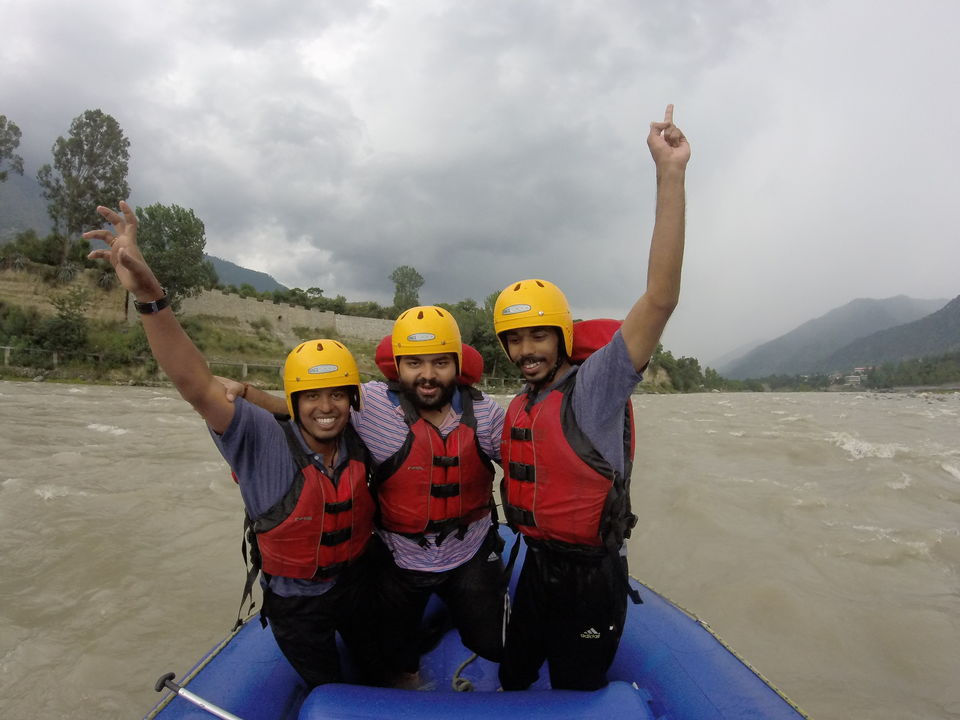 Rishikesh
The Ganga at Rishikesh is one of the world's best rivers to raft. A 16 km stretch from Shivpuri to Lakshman Jhula in Rishikesh, rapids range from grade 1 to grade 4. This stretch, rich with whirlpools and rapids, has seen the likes of Brad Pitt come for a rafting adventure. There are as many as 13 rapids with curious names like Return To Sender, Roller Coaster, Three Blind Mice, Double Trouble, Tee Off and Golf Course. An excellent combination of chilled and beautiful white sand river beaches against the scenic Kumaon Mountains, the best season to go there is from September to June.
Other runs here are — Chandrapuri-Rudraprayag (26 km, higher grades) on the Mandakini; Matli-Dunda (12 km, mixture of grades), Jangla-Jhala (20 km, a mixture of grades), Harsil-Uttarkashi, Dharasu-Chham (12 km, a mixture of grades) on the Bhagirathi.
Cost for Rafting in Shivpuri
The cost for Rafting in Rishikesh is mentioned below.

Cost Per Person: Rs. 500 - Rs. 800 per person
Kullu Valley
In Kullu Valley, white water rafting can be enjoyed in the river Beas throughout the year except during the period from 15-July to 15-September. However rafting is also not done during rains and winters.
Trips generally start at Pirdi and continue 14 km down to Jhiri. White Water river- rafting facilities are offered by private operators at Pirdi near Kullu where a water sports centre has been set up to provide one stop water sports adventure experience for the tourist. Rafting is done on stretches of the River Beas, where rapids of high grades can be negotiated safely, providing an exhilarating experience for enthusiasts.
The Mountaineering Institute of Allied Sports in Manali, Himachal Pradesh can arrange two-week kayaking trips on the Beas river in Oct. The Beas River is a heaven for extreme Kayakers and beginner rafters alike. This river has got I - IV grade rapids.
Cost for Rafting in Pirdi
The cost for Rafting in Pirdi is mentioned below.

Cost Per Person: Rs. 700 - Rs. 1000 per person