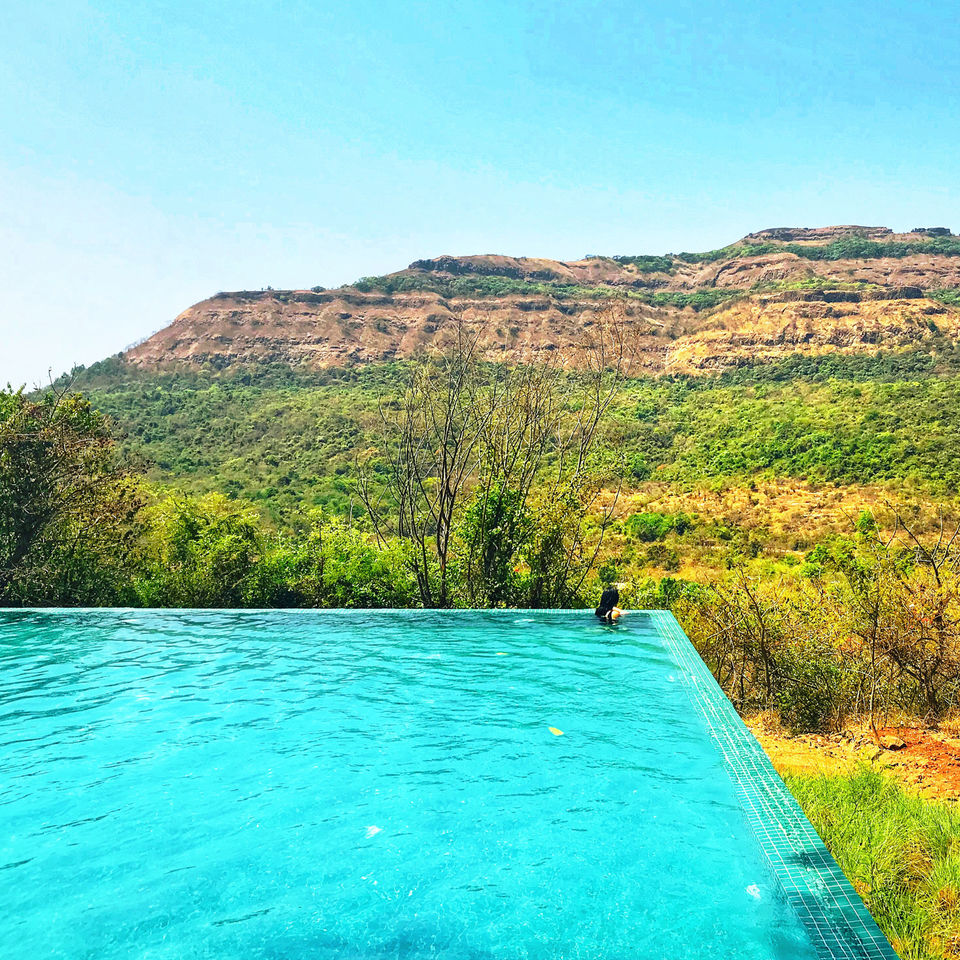 Mumbai is a fabulous city, but I am sure you will agree when I say that Mumbai is also EXHAUSTING!!!! Everyday is a struggle when all of us are trying to do our best in our jobs, personal lives and health while trying to extract small moments of fun. These moments more or less comprise of parties, movies, Netflix or no matter how much we want to avoid it - Swiggy!
While we are trying to do our best in our daily struggles, our hearts long for an escape from the madness, every now and then. No matter how hard we try, it becomes too difficult to execute the travel plans that we keep on making. Our work commitments, family commitments, health issues or budget concerns take precedence over the longings of our heart and we keep postponing our plans to travel. Still, every extended weekend that we do not travel and spend in the city instead, feels like precious time put to waste. Perhaps, this is the prime reason why all pretty destinations, hotels and resorts are booked way in advance and it is almost impossible to take a trip that has not been planned atleast a couple of months in advance!
Recently, I thought of an easy solution to taking shorter trips which is to visit all boutique resorts near Mumbai, which can be done on any weekend and does not require a great deal of planning. Surprisingly, there are quite a few options near Mumbai/Pune. My first in this series of travel was - Hilton Shillim Resort and Spa.

Located in the Sahyadri mountain range, it is a beautiful Luxury resort tucked between the mountains, overlooking the Pawna Lake. It has 2 swimming pools, multiples restaurants, spa, yoga, cycling, trekking, reading room and many other facilities. The resort is huge! Spread across more than 300 acres, it is like a small village of its own.
We went there for a weekend and stayed for 1 night. We traveled by our own car from Mumbai. The journey was pleasant except a stretch of about 3 km of kachhha road close to the resort but the road repair work was ongoing.
Here are some more details listed down about our stay:
Overall Stay Experience: The overall stay was amazing. Villas were huge! The staff was courteous and helpful. There are nano cars which pick you up and drop you at various places in the resort. There is greenery at every nook and corner. It is like a cozy place in a jungle. I want to share a small example of the hospitality of the staff. During our stay, in the middle of the night, the AC of our room stopped working. The staff made sure that they shifted us to another villa immediately and they offered to waive off our food bill to compensate for the inconvenience caused, which we felt was a great gesture.Travel Time from Mumbai: It is about 110 KMs from Mumbai and took us about 4 hours to reach, given we took a halt of about an hour in between.
Mode of Transport: We traveled by our own car.
Cost : We paid about INR 13500 for room incl. taxes( Bfast included). However, the usual rate is INR 15000 excl. taxes. (We got lucky! :D) for the King Valley Deluxe Villa where we stayed. Obviously, the pool villa and the Presidential suites cost higher.
Food: There are 3-4 restaurants in the resort depending on the cuisine you want to have. There is a restaurant serving healthy food as well. The cost of a cocktail varies from INR 500-1000. Every food item is in a similar price range. Food is good but not heavenly, which I guess is because the resort is about healthy living , so they tend to use limited ghee/oil and spices.
Ideal number of days: 4-5 days. If you truly want to take time off from routine and heal, you must go for a minimum of 4-5 days. In case you are just looking for a weekend getaway option, I would recommend a minimum of 2 day stay, so that you have enough time to relax, enjoy in the pool, go for spa, engage in some outdoor activities, etc.
Best Time to go: Monsoons, between July- September only because being amidst the mountains, I am sure the beauty of this place in the monsoons would be breathtaking!
If you have any more queries, ask away in comments. Hope you have a wonderful trip!
Follow on Instagram for more updates: https://www.instagram.com/samveda.sharma