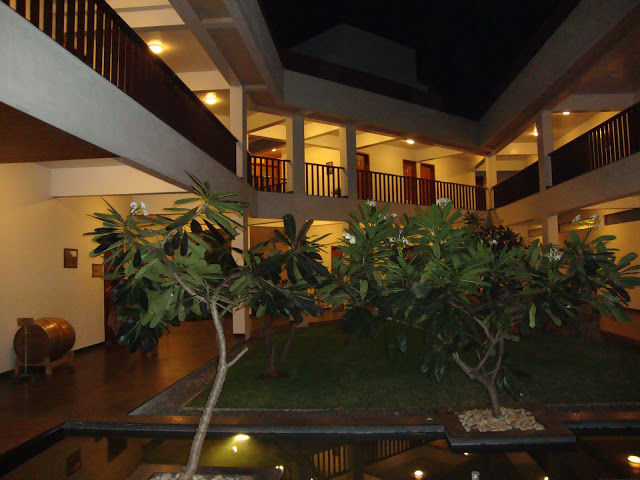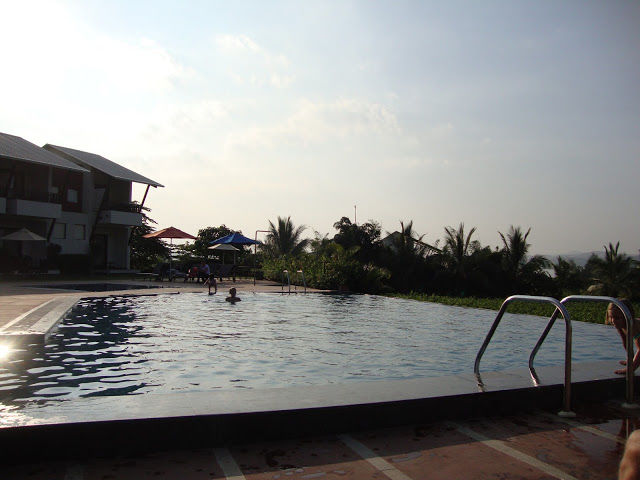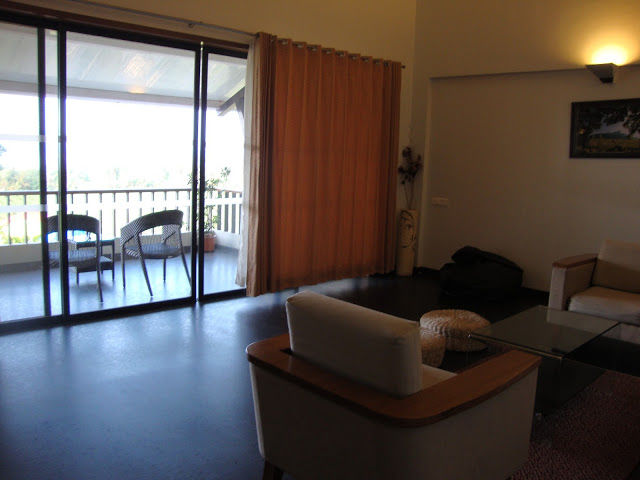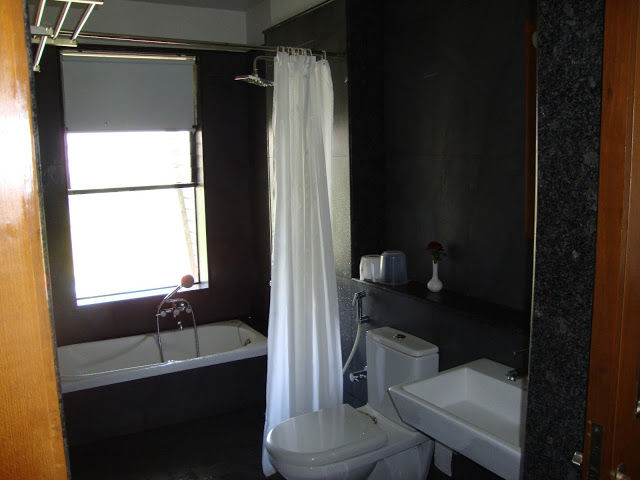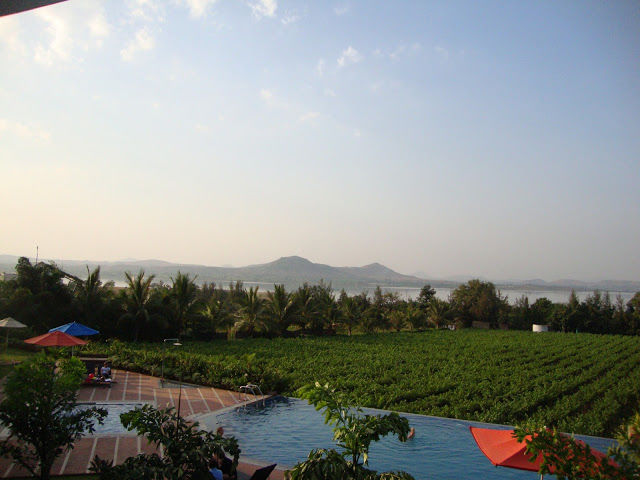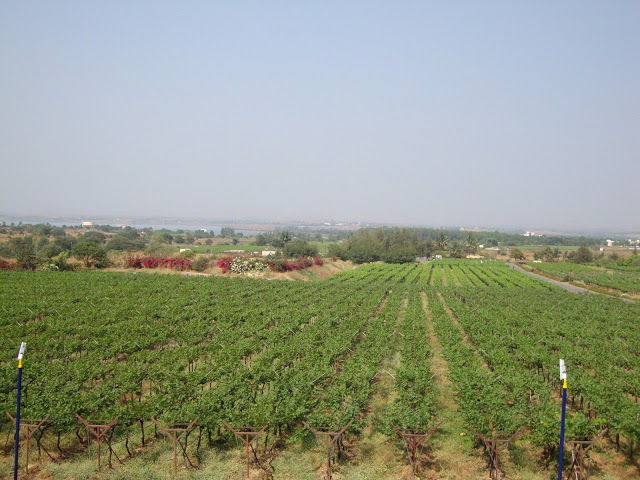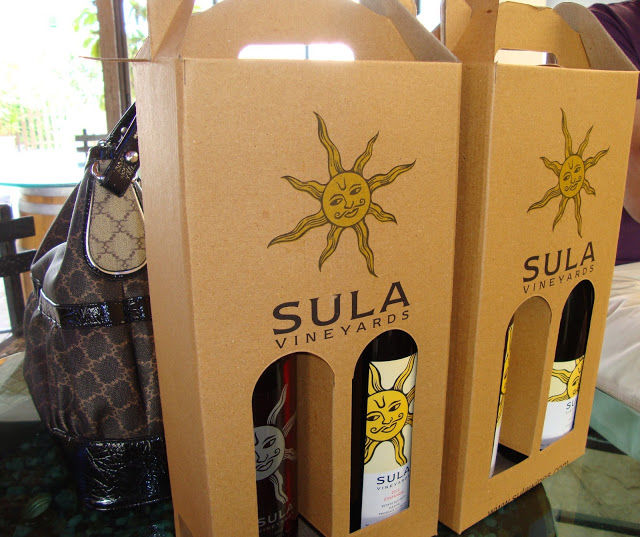 You know how there are certain things in life that make you wonder how fast time flies. I just didn't realize how quickly a year of my marriage passed by. But then when I think about it again, it feels like I've been staying with my husband since forever. Weird! So to celebrate our first wedding anniversary, we wanted to take a short trip. A weekend trip not very far from Mumbai as we were both a little short on our leaves. I'd always wanted to go to Sula Vineyards as I love wines. And Sula is the only full fledged vineyard we have in India that also has an accompanying resort stay facility. So what better ocassion to go there than our wedding anniversary?
Travel:
It just a 4 hour drive away Mumbai a few kilometres away from Nashik. The earlier one leaves the better it is to avoid the 11 am traffic on the highways. The resort had provided us with the map so finding the place was not difficult. We hired an Indigo with a driver for INR 4400 for a 2 day return trip.
Accomodation:
"Beyond" is Sula's in-house resort. It is just 3 kilometres away from the Vineyard. This 29 room resort is contemporary and luxurious. It has a pool, spa, gym and a cafe/restaurant. They also have a 3 bedroom villa with a private pool for people travelling in groups. Since, it was a special occasion, we booked their best room i.e. the Luxury Suite (INR 10500++ per night and weekend charges). The price includes breakfast and a complimentary vinery tour and a wine tasting session. Our room did live upto its name, there was a separate living room with a huge sitout that faced the lake and the swimming pool. The interiors were minimal, modern and elegant. The bathroom had a nice tub with some amazing toiletries from Nature's Co.
Things to do:
Since, we were there only for the weekend, almost just a day, we couldn't really do much except for plunge in the pool, and the complimentary wine tasting session that the resort offered. We were also planning for a spa visit to relax our sore muscles from the hard week's work. But they were fully booked for that day. We also used their gym the next morning. Thus, there were enough things for us to be occupied during the day.
The wine tasting session was brief and something that is meant for novices. If you know your dessert from the red wine then this session is not meant for you. Since it is a stand-alone resort, all the activities are restricted to vineyards and the resort. The resort provides cycles for people who want to go to the vinery on a cycle or just ride around for a little bit. One can also enjoy the cool weather in the evening by going for a walk to the lake nearby.
Food & Drink:
The breakfast spread was good. It wasn't a large spread but had most of the regular items like a live omlette counter, parathas, some south indian fare, tea, coffee, juices, fruits etc. For the rest of the meals, they have three options namely Cafe Rose which is within the resort, Little Italy and Soma (North Indian fare) both of which are at the vineyards. We had one meal each at all the 3 restaurants and liked the food at Cafe Rose the best. The meals were not for more than Rs 500 per person. Since the wines are produced in-house, they are very reasonably priced. We even shopped for 4 bottles and the total price we paid was only INR 1600.
My overall experience:
A lot of people only do day trips to the vineyards as the stay is on the costlier side which is also a good option when one is just looking forward to checking out the vineyards, enjoy some wine in the lap of nature and save up on the cost. As I mentioned earlier, this is not a place for a full-fledged vacation and not even a place meant for a lot of activities. Choose this place only if you are looking for a nice, relaxed weekend getaway. We felt we could've easily stayed for a day more to make our trip more relaxed as we had to travel for 4-5 hours on each of the days. The resort is a good option when you are in the mood to celebrate something special or just splurge some money and pamper yourself.
This trip was originally published on Straight Talk.