Come Valentine's Day and an aura of love seems to fill the air, quite literally in our urban lives, with pink and red balloons of vendors bobbing and soaring in the skies to capture the attention of love-struck couples, and cute stuffed-teddies adorning the side-walks for want of a new owner. Love-smitten lovers may get into the usual ways of professing, or re-professing their undying love, with the usual movie-dinner-drinks triad that is so typical of our urban lives. But look around, and you will realize that there are more ways to celebrate love than this done-to-death combination. While the sprawling metro of Mumbai may be packed for space, there is a different kind of space that's not so packed, and as much inviting. Yes, why not head over to the waters of Mumbai, and celebrate the deepest emotion of love on the deepest blues? Here's how you can do that.
• Leisure and love, an ideal combination: If cruising along at while watching the deep blues lazily pass by is your definition of romantic time well-spent, why not hire a sail-boat package complete with on-board dinner and décor? Add a dash of romantic charm by making sure your boat stands out from the others in the cheesy but popular red-and-white balloons. Raise a toast to togetherness with some fruit champagne, served with style. Dig into some lip-smacking food for dinner or lunch. And simply cuddle up with your better half, and feel the lovely breeze carry away your sweet nothings to far away locales.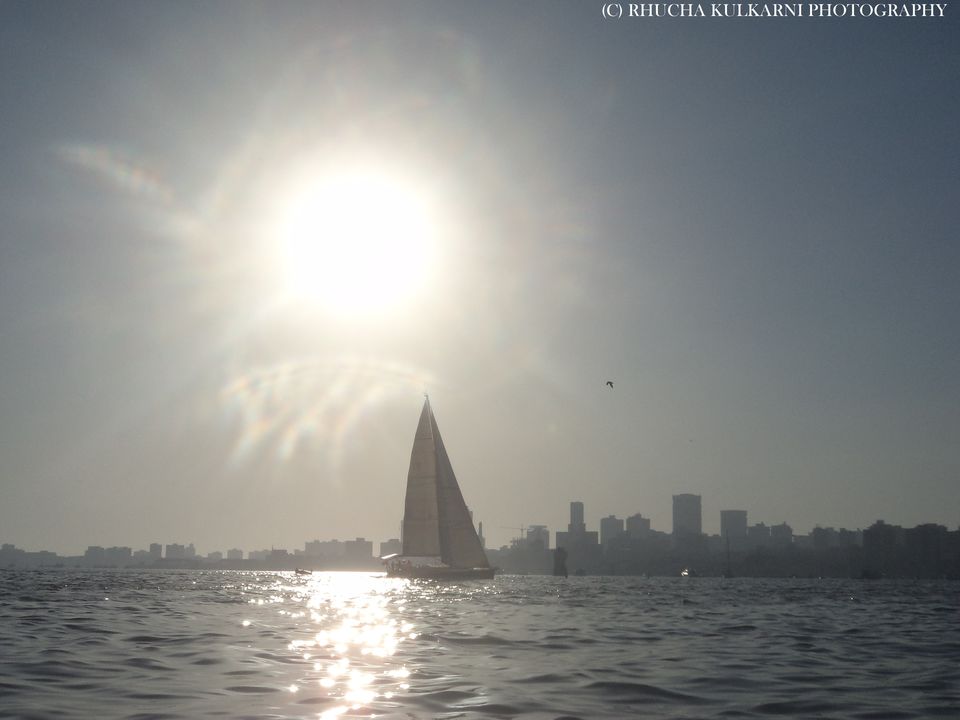 • Get the adrenalin gushing: Not one for cruising along at less-than-exciting speed? Give your romantic-side a serious high-drive kickstart with some thrilling speedboat getaways on the Arabian Sea waters. Feel the rush of the racing wind and get a high by charting the Mumbai coastline. Pre-arrange for cake and a flower-bouquet and make this Valentine's time the best time for you both!
• Party of a different kind: If you still do not wish to let go of letting down your hair and playing up the party, then why not take it to sea, quite literally this time? Many private sailing organizations offer a party package for up to 50 people. Maybe you wish to proclaim your love with all the glitz and jazz of a public audience, or you simply wish to give your loved one a royal feeling with a yacht-experience. Book these party yachts and raise the toast to some amazing love-borne times. A bash at the sea is a great way to give the routine Valentine's do a different twist!
What to do?
Apart from soaking in the scenic vistas of the world-famous Taj Hotel and the Mumbai skyline from far into the waters, you can up the experience by looking for the following:
• Soak in the sunrise or sunset: Agreed, sunrise and sunset may be something you admire daily from your home-balcony. But soaking in the soft rays from the serene spaces of the sea is a totally different experience. Catch an early morning sailing experience and watch the megacity stir to life as the sun peeps from over the towering skyscrapers. Or enjoy a mellowing sunset in the late evening, as the sun seems to take a refreshing night-dip in the choppy waters. Sunset and sunrise are considered to be the most romantic nature-phenomenon, yet natural beauties that still may not match the beauty of true love!

• Go sea-mark spotting: If sitting back and enjoying without an agenda is not your things, you can add some "actions and achievables" to your sea-tryst. Many of these sailboats and speedboats take a route that passes the iconic sea-marks of the megacity. From the historic Gateway of India to the Prongs lighthouse off the coast of Marine Drive, you can ask your sailor to take you on a landmark (oops sea-mark) spotting ride. Other points of interest include the Sunk Rock Lighthouse and the Dolphin Lighthouse which is seen near the Gateway. Now that's a great way dig into some lesser known historic sea-stories, and get to know your city's past better!
• Capture the city-scapes: Craving for a click with your camera? This vantage point of the city from the sea is sure to render you some amazing city-scapes, without the chaos! So, get shutter-happy and click the signature Mumbai shots- Taj and Gateway against the Arabian Sea, Sunset in the water and rows of sailboats lined up to set off into the watery world. You are sure to be afforded some stunning shots, a precious treasure to cherish.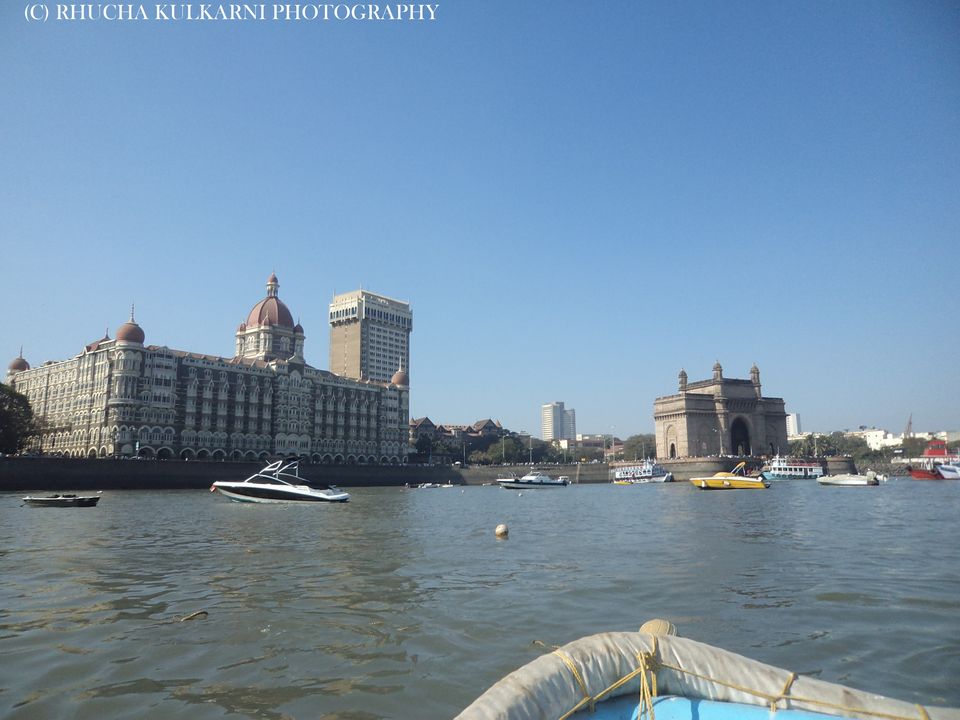 • Take to the helm: Yes, if learning a new skill is on your mind, a sailing experience can be a start to learning to sail. The Mumbai Sailing Club has a number of courses designed for people who wish to take up the skill as a hobby, both the theory and practical. From learning about helming, crewing and sailing, both theory and practical can be covered. Why not embark on a new learning experience with your better half this Valentine's day?
• Spot birds: Well, well, not the figurative kind, but this time quite literally! Watching sea-gulls carry on their antics as they fish for their livelihoods can be quite entertaining. Or look out for the occasional dolphin far out into the sea. You may be lucky to even see some dolphin-jumping antics. Dolphins are considered to be symbols of romantic love and communication- the perfect way to conclude your Valentines' Day outing with your loved one.
How to Book?
A number of private sailing associations offer various Valentine's Day Packages, and also other packages. A good starting point is the Mumbai Sailing Club, which has a range of boats, packages and learning courses.
So, this time aim to add a different twist to your Valentine's celebration. Who knows, a one-time sailing experience may turn out to be a shared passion for both, and you may find yourself taking off on distant waters for several Valentines Days to come!