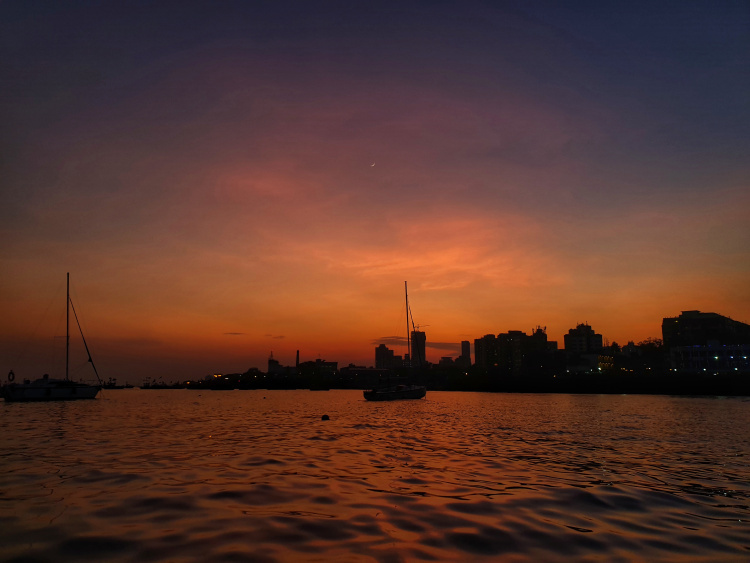 Living in Mumbai- The city of dreams seems filmy and dreamy but it's easy to get lost in the city. The fast-paced life, the chaos of everyday hustle, traffic, maddening crowd makes one forget the simple joys of life at times. How many times do you pause in your own city to enjoy the sunset ? Many of us won't even get to leave our offices before 8 pm ????
I am a sunset lover, I crave for sunsets. I travel away from the city at times only to watch a beautiful sunset. If you are a sunset lover you will understand what I mean. My first true romance with Mumbai sunset at Gateway began in 2016 when I went sailing there for the first time. I usually love new experiences and don't repeat them, but I sailed thrice at Gateway of India. Everytime it fills me with joy and love for the city; Makes me fall in love with my own city again.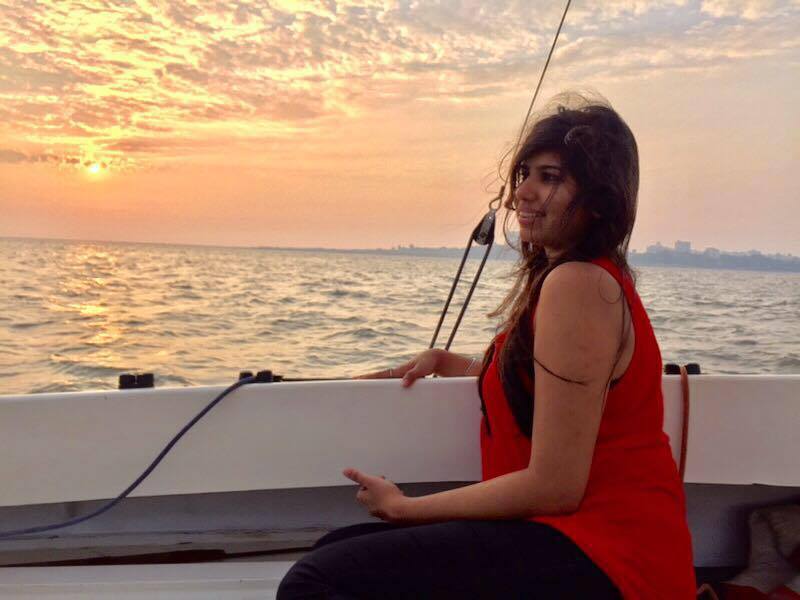 The first time I witnessed a peaceful sunset in town- 2016
What makes this experience so special ?
Picnic Feels: For someone who doesn't stay in South Bombay, reaching Gateway itself makes you nostalgic and reminds you of all the times you have come there for Mumbai Darshan, for taking a ferry to Elephanta Caves or Alibaug or just for spending a day in town.
Mandatory capture, Great Photobomb by the Crow
View of The Iconic Taj: The iconic Taj Mahal palace looks beautiful and photogenic even from the Gateway; But the view of Taj along with the sea takes you back to Old Bombay and its charm. It looks as if it's straight out of a postcard. As soon as you take the boat from the jetty, you start bidding goodbye to the crowd, the noises and the chaos; Watching that is a beautiful sight and feeling.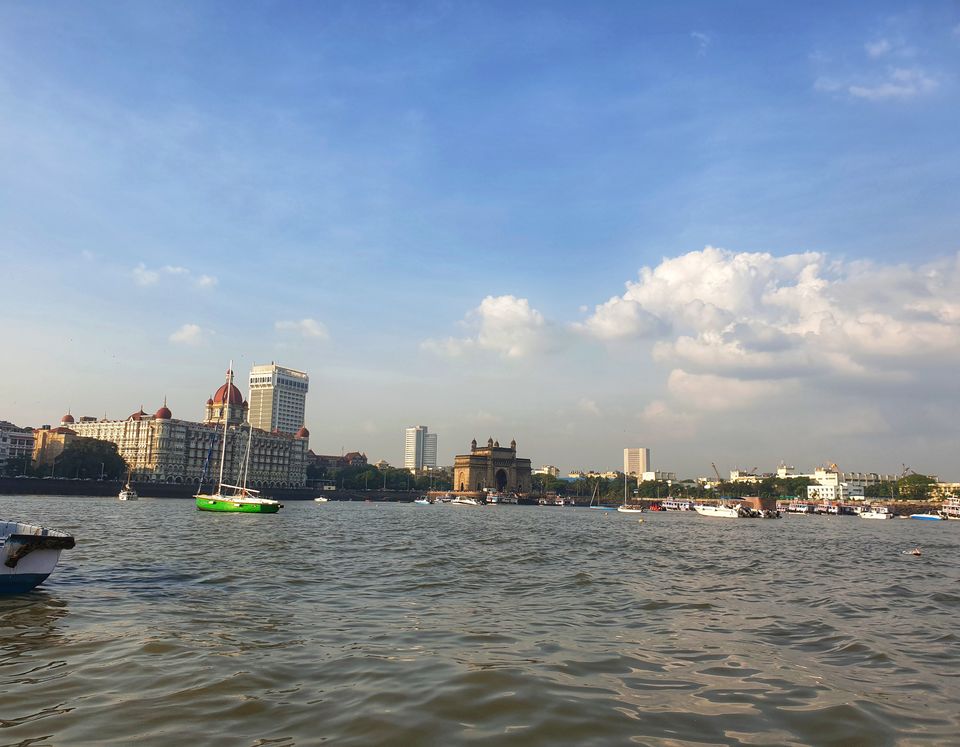 The Waves: The sound of the waves is therapeutic, and it's not everyday you get to soak that. Just get lost in the waves, with your thoughts and you won't even realise how time passes. You need not need a beach holiday to experience this when you can be close to the waves in your own city.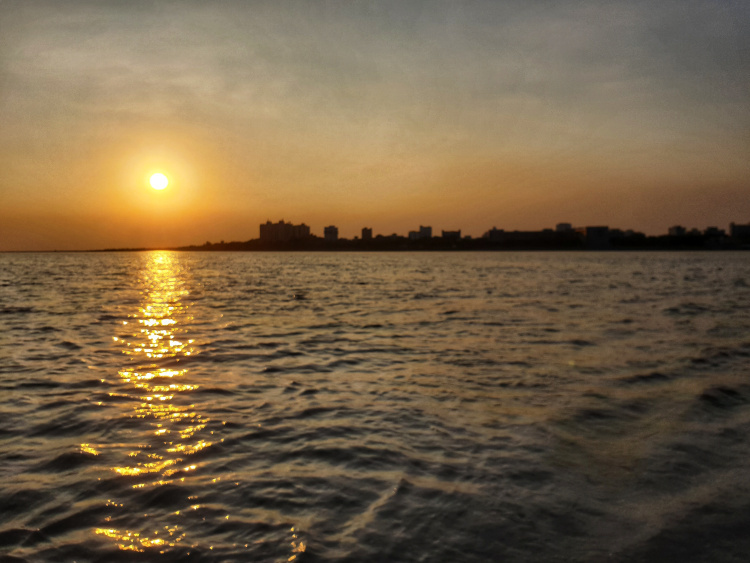 Golden Hour: That hour when the sky turns softer and redder ! It's a beautiful sight to watch from the sail boat. The waves reflecting the orange-red colours of the sky, the wind in your hair and if you have your friends with you on the sailboat, the smile on their faces, a perfect moment.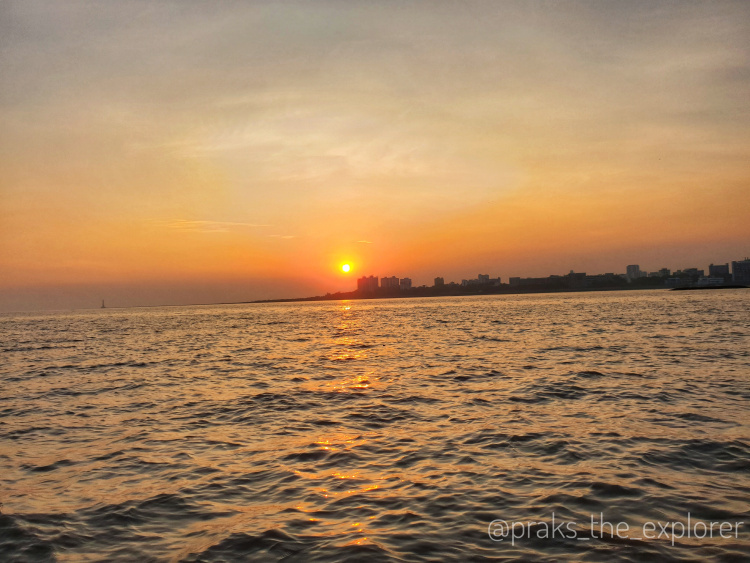 Peaceful Sunset: The sailing experience at the sunset slot (4-6 pm) is like a ceremony to watch the setting sun and appreciate it's beauty. The fact that this can be done peacefully is refreshing. Those 2 hours seems the best investment and once the sailboat changes its direction to go back to the jetty, you are filled with "I wish I could freeze this moment" kind of feelings.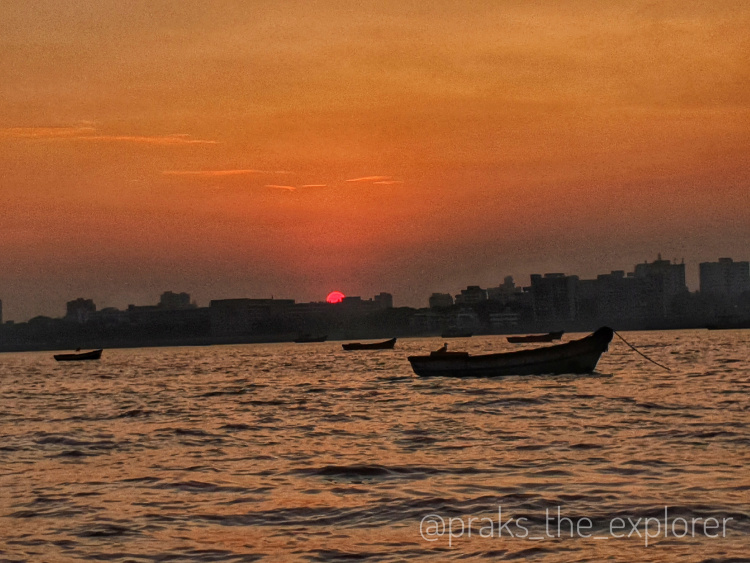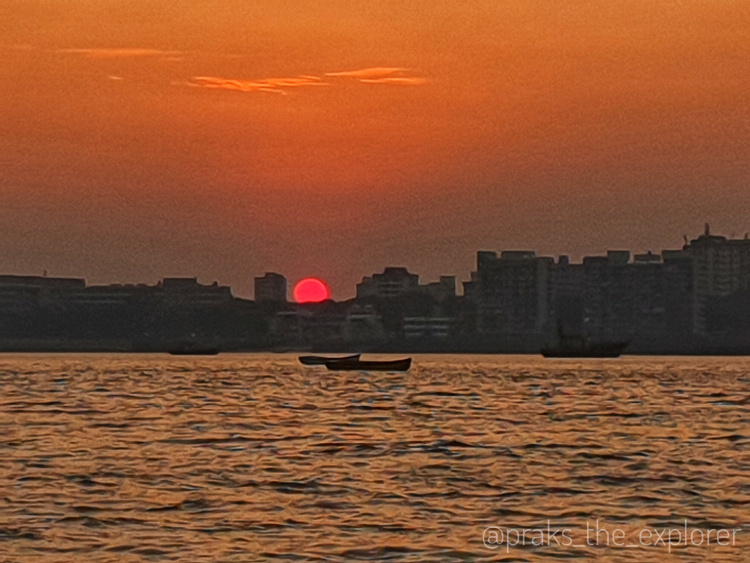 Twilight/Moon Rise: If you are lucky enough, you can get to see the lovely colours of the twilight. The after sunset sky turns into a beautiful canvas of hues and it makes you realize and appreciate the wonders of nature.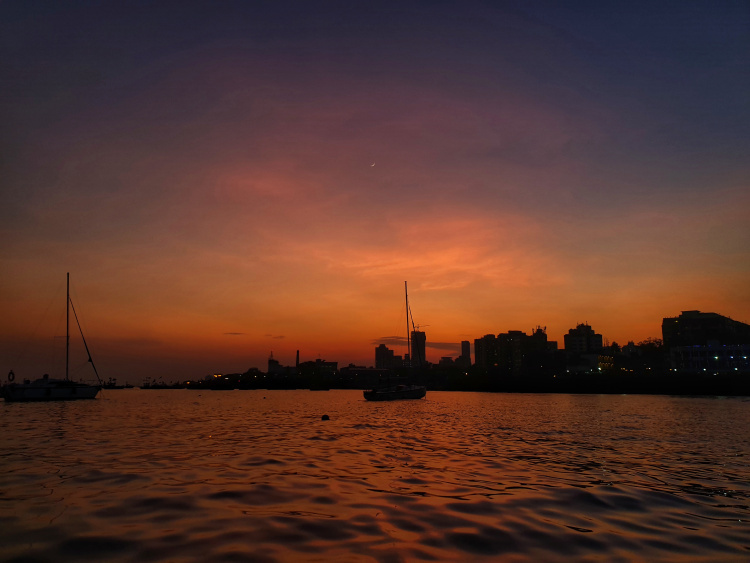 Everytime I go for sunset sailing, I come back refreshed, happy and lighter. It's not something I can get bored of as every day is different and every sunset is unique and beautiful in its own way and a reminder that endings are beautiful as well, that some endings are necessary for a brighter tomorrow.
Important Information:
- Gateway Sailing club provides sailing at multiple slots, sunset sailing is just one of them.
- Contact: Jimmy Nadar, Gateway Sailing club +919987000004
- The sunset slots timing my vary as per the season, please check with the sail club before booking