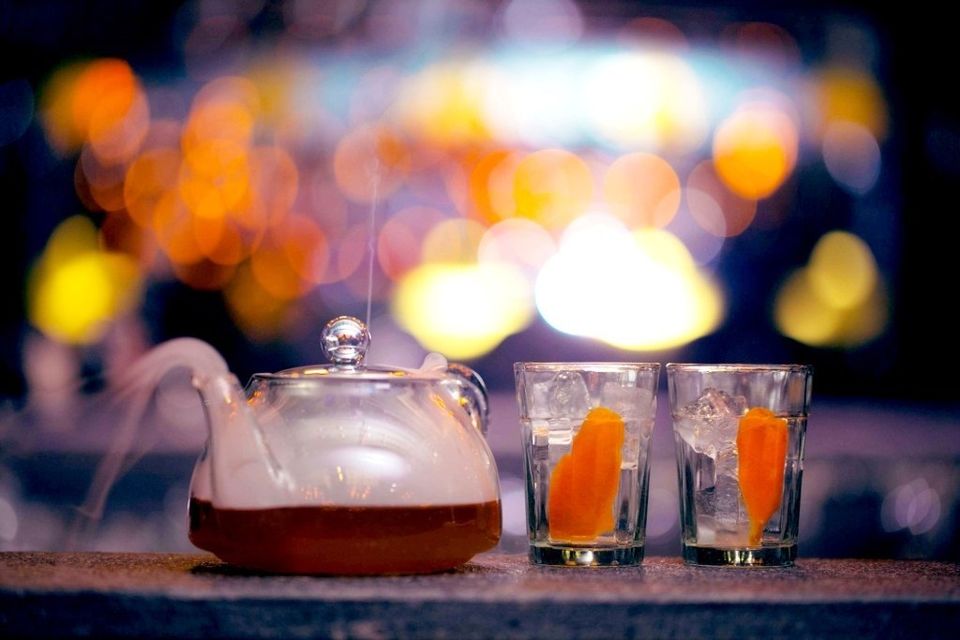 I'll be taking you on a trip down Mumbai's food lanes in this article. Mumbai has a lot of good bars, pubs, clubs, dessert parlours, restaurants etc; you name it, Mumbai has it!
The idea of writing this article is fairly simple, to give people coming from all corners of the world an idea of what to expect in the culinary scenario across Mumbai. My personal experience has been such that I've time and again found reviews on popular food websites such as Zomato to be less than reliable. Restaurants hire a lot of paid reviewers, even the website itself has tie ups with certain restaurants thus favouring them while dishing out the reviews. This presents a very skewed and distorted vision to people who solely rely on the reviews while choosing a place.
So for people who are interested in reading non biased reviews - here it is.
PS - I'll keep updating and adding more reviews to this article as and when I can. My main focus area though still is writing travelogues!
Farzi Cafe - We went to this much hyped place this month. If you read the reviews on popular food websites, you'll understand as to why it was a much awaited destination for us (and many others I'm sure).
There was an hour long waiting but we didn't mind because hey patience bears sweet fruits right? Well, not really. Our patience didn't bear us sweet fruits, literally and figuratively.
As we walked into the restaurant, our expectations amp-ed up. The place is riveting to say the least, with tastefully done interiors. It is quite an amalgamation of modern and an age old rustic look. There is a stage per se, with a DJ as well as a traditional band setting. The bar area could do with a little more polishing though, it looks a bit haphazard. Still all in all we were pretty impressed by the looks of it. But alas, the good things ended there.
I'd like to add here, that the ambiance of the place was such that it looked like it'd be a really sad place to have lunch there. We went for dinner so I guess we loved the atmosphere and ambiance.
On first glance of the menu, we understood nothing! They've done a good (the word good being questionable here) job at naming all their dishes. Or should I say renaming all the regular dishes.
We ordered the marinara kulcha with bloody mary ketchup - a simple cheese kulcha (Indian bread) stuffed with cheese, served with ketchup. Seriously? These are the "high standards" of food the place boasts of. To add to it, the portions were ridiculously small. No saving grace there. Next we ordered dal kachori, again a major disappointment.
Deciding to not waste any more of our time and money, we didn't order anything more.
The only saving grace of this place is the visual appeal of the food they serve.
For a restaurant that is synonymous with the name Jiggs Kalra, I expect more, much more.
Farzi Cafe does live up to its name (literally; farzi = bogus) *sigh*
Hawaiian Shack - I quite liked the ambiance of this place. On the inside it looked like a quaint little beach cafe. Once you enter they give you a flower garland and a hat to stay true to the name "Hawaiian" shack
I wouldn't recommend going here if you're extremely hungry. Their menu spread isn't very appetizing. The food we ordered was somewhat bland in taste.
Drinks are good especially their sangrias.
Music was good throughout the night. Sadly their dance space is really small, it's near the bar and only maybe 8-10 people can dance comfortably at once. However once it's post dinner time and dance numbers start to play, everybody starts dancing wherever they find space lol. So yeah it kinda looks like a campfire party on a beach!
At midnight the bartender starts pouring free drinks directly in everybody's mouths, I don't know if they do this every night or only some nights. But it's fun! They're really generous with the free drinks!