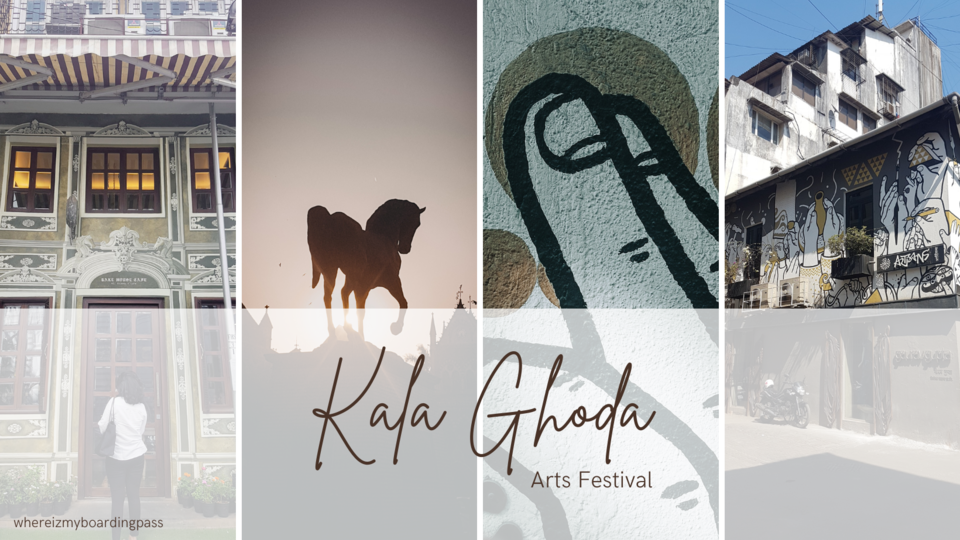 "The object of art is not to reproduce reality, but to create a reality of the same intensity."
Mumbai is a city like no other. I can say that having lived there for a couple of months. If a laid back city girl like me can fall in love with the urban madness of Mumbai, anybody else can. Right from grabbing a cutting chai at marine drive on a cozy, rainy Mumbai evening, to shopping in the tiny streets of crawford market, to eating at internationally acclaimed restaurants or grabbing a freshly fried hot vada pav outside Mithibai college, Mumbai has an unmatchable vibe that can only be lived and not explained. And such is the vibe of their most famous art festival.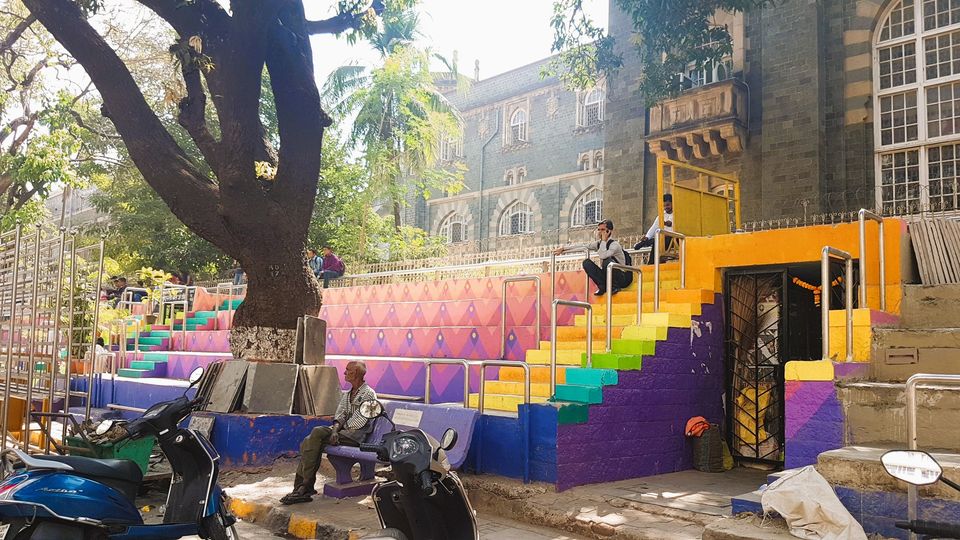 Every year, Mumbai hosts an epic arts festival called the Kala Ghoda Arts Festival that brings together a wave of artists and performers in different fields of life. For 9 days, everyone forgets the daily hustle of life and immerses themselves in the beauty and depths of art.
The Kala Ghoda association was formed in 1998 with the idea of preserving and maintaining art, culture and heritage in South Mumbai's Colaba Art District. The Kala Ghoda Arts festival is back after a 2 year hiatus, thanks to covid. It is a festival that celebrates the essence of the city of Mumbai - cinema, entertainment, art and culture. The boundaries of the festival stretch all across the south district of Mumbai's Colaba, from Regal Circle (south end) to the Mumbai University (north end) and the ovel maiden to the lion gate from west to east.
History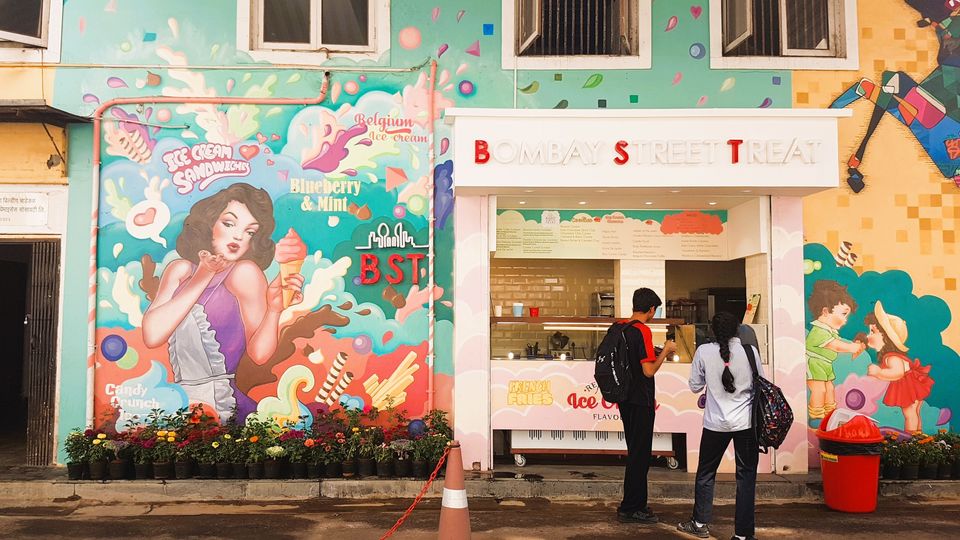 Kala Ghoda Arts Festival commenced in 1999 and was a first of its kind, cosmopolitan street art festival in Mumbai. Crowds from across the city flocked to the district to watch art, craft and live theatre. The festival is a yearly affair that lasts for 9 days in the month of February. It embarks on the first Saturday and ends on the second Sunday of the month. Today, the festival has grown into one of the largest street fests in the country that draws visitors is massive numbers from across state borders.
Date - 4th February to 13th February
Time - 10 AM to 10 PM
Price: Free
Venue - Kala Ghoda, South Mumbai
Schedule - https://kalaghodaassociation.com/schedule-2023/
Activities
Cinema
If you're a cinephile, this ones for you. Experience movies like never before at CSMVS. From international short films, to hard-hitting dark comedy, to Bollywood romcoms, the cinema section has it all.
Location: Coomaraswamy Hall and Visitors' Centre at CSMVS
Dance
Enjoy eye-candy worth of dance performances ranging from Indian Classical to Contemporary dance forms. This section is all about desires, unfulfilled dreams, pain, love, passion and kinesthetic energy.
Location: Cross Maiden at Churchgate, MG Road
Heritage Walks
Embark from the Fort, Colaba and enter the Kala Ghoda Arts festival through some stunning heritage walks. Let the locals take you around the narrow, distinct lanes that have stories and histories engraved on them. Enjoy the wall arts and murals on the way.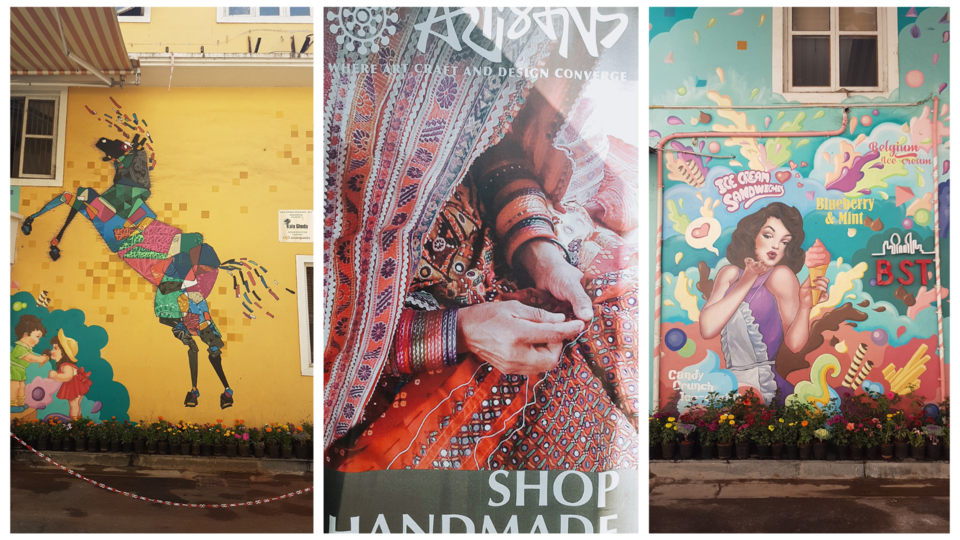 Food
Engage in locally guided food walks and taste some of the most mouth-watering dishes that define the Indian cuisine. Interact with master-chefs as they host workshops and learn some inside recipes highlighting various cuisines. Try and taste some of the most uniquely curated dishes.
Music
The language of music brings people across borders together. That is the magic of music. Indulge in a musical extravaganza as popular artists, and folk musicians take on the stage and send you into a zone of trance. Enjoy eclectic genres and watch artists like Jonita Gandhi, Ayaan and Amaan Ali Bangash, Sahar Zaman and more take your breath away.
Location: Cross Maidan and the Asiatic Library Steps
Literature
Walk back into a generation where the written word held actual meaning and weight. Leave your phones aside and relive the smell of the books at the Kitab Khana. Be a part of book launches, poetry readings, literary discussions, and more. Discussion topics of the year - A Tryst with Democracy, India's Place in the, New World Dis-Order, Seeing Ourselves.
Location: Garden courtyard at the David Sassoon Library & Kitab Khana, Kala Ghoda
Design & Architecture
This section is for design freaks out there. A set of panel members representing different areas of design and architecture give talks inspired from day-to-day urban design and aim at educating the crowds on the same.
Location: Max Mueller Bhavan
Visual Arts
Kala Ghoda is a historic art district in South Mumbai. The area has an unmatchable vibe and the visual arts section only aims at bringing more light to it. Explore the gorgeous installations and exhibits focussing on Maharastrian art and authenticity of the financial hub of India. Check out the installations at Horniman Circle Garden, Cross Maidan, and Artists' Centre at K Dubash Marg.
Stand up comedy
Celebrate the art of good humor and light comedy featuring up-coming artists and some veterans in the field. Come and fall in love with the humor in today's otherwise, strong-headed world.
Location: Irish House at K Dubash Marg
Theatre
Theatre has been the key essence of Mumbai. The city is known as the entertainment highlight of the country. Watch 35 heartwarming performances from Hindi and regional theatre and immerse in the experience of old-time live theatre screenings.
Location: Horniman Circle Gardens, MC Ghia Hall, National Gallery of Modern Art
Tips to visit the Kala Ghoda Arts Festival
-The neighborhood is a gorgeous art and cultural hub. Be mindful of the sentiments of the locals.
-If you're not a local, book your accommodation in advance, as the area is usually fully booked for the season.
-Check their website for a map of events and locations. Plan in advance, which events you wish to attend.
-Wear comfortable shoes. Exploring Kala Ghoda is equally eventful and tiring. The narrow lanes and the endless pit stops can be tedious if not for comfortable shoes.
-Bring a camera. The entire neighborhood turns into a color fest. With wall murals, spray art, painted staircases, attractive billboards, art deco, and innovative visual installations, this festival can turn into a Instagram backdrop.
Have you been to the Kala Ghoda Arts Festival before? How was your experience? Read this article to know how the last Kala Ghoda festival went!
There is a reason why Mumbaikars love their city so much. Read this article to know why there's no other city like Aamchi Mumbai.
If this article inspired you, share the love and spread the word.
Be a part of the largest online community of travelers on Tripoto's Facebook page!
If you liked the article, share the love and follow me on Instagram - Whereizmyboardingpass