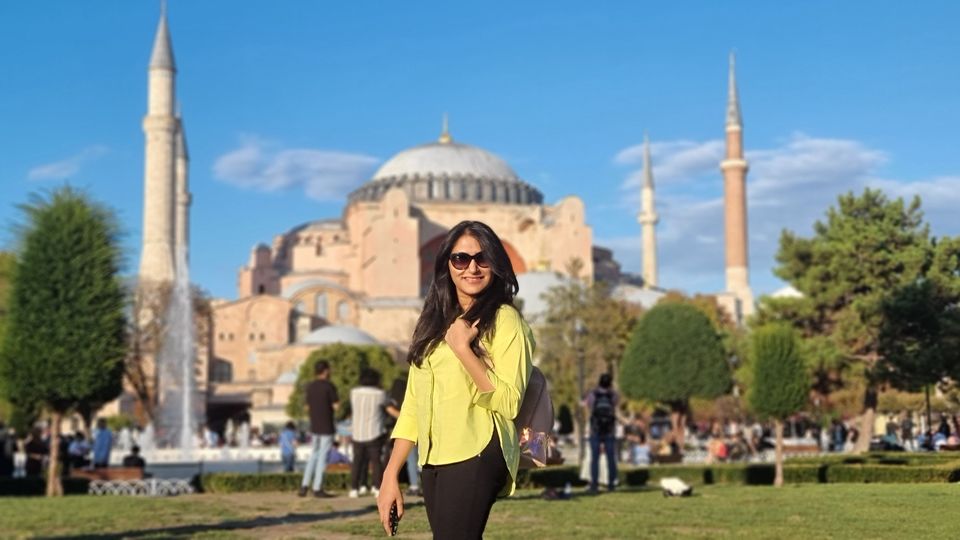 Istanbul is currently one of the hottest destinations ever since international travel resumed. It is a part of both Europe and Asia, located on the Bosphorus where the east meets the west. Filled with cultural and local experiences, Istanbul has gained its place in every traveller's bucketlist.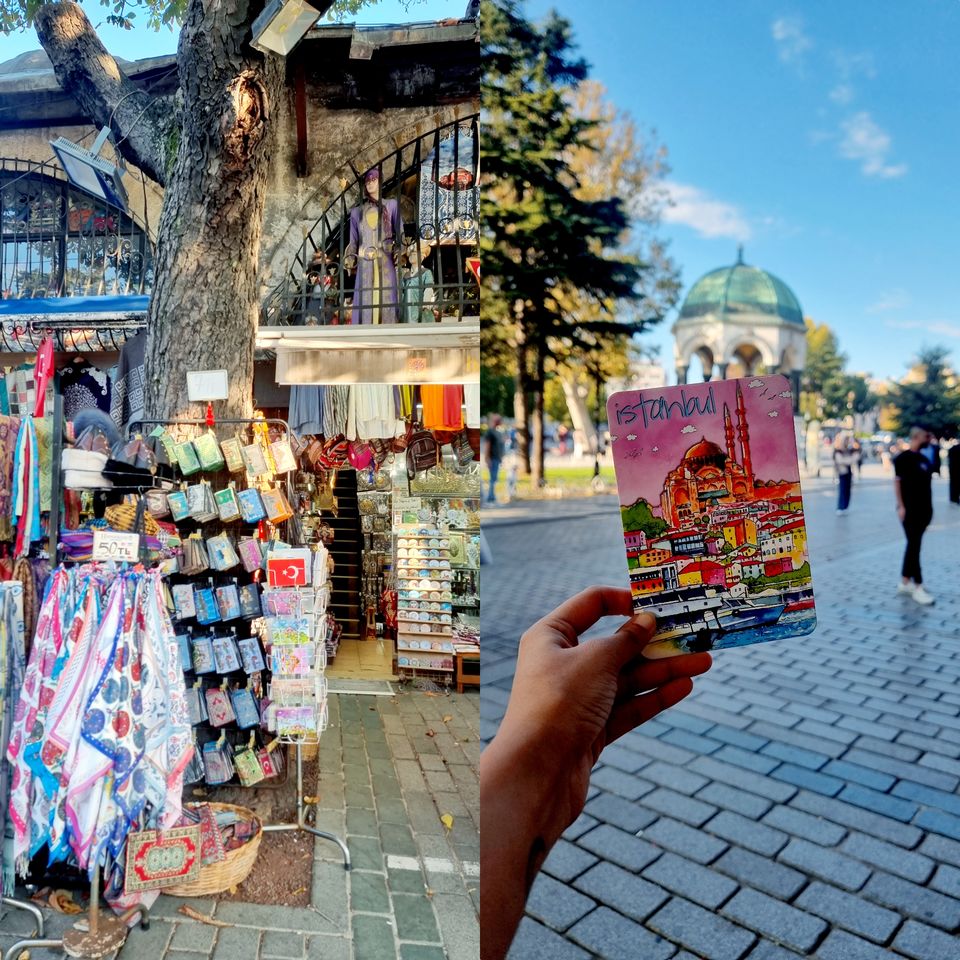 Whether you enjoy good food, good music, culture centric experiences, art or shopping, Istanbul has something for everybody. The climate in Istanbul is quite pleasant especially during the months of October till January. Summer are hot here, and winters are cold and wet. The peak winter months experience some snowfall as well.
Here is an approximate estimate of how much this city costs for both the budget and the luxury traveler.
1. Flights
While every international travel requires pre-planning, the same goes with Istanbul. It is best to book the flight tickets almost 3 months in advance to save up on last minute price hikes. You could get flights for as high as INR 55,000 (round trip Delhi) if you make last minute bookings. But if you can manage to pre-book in advance, you can get flights for as low as INR 40,000.
2. Hotel stay
Istanbul has something for everyone. Whether you're a solo traveler, or on your honeymoon, or someone who simply hopped on the plane with their family, Istanbul has a wide range of hotels, both luxury and budget, suiting every pocket.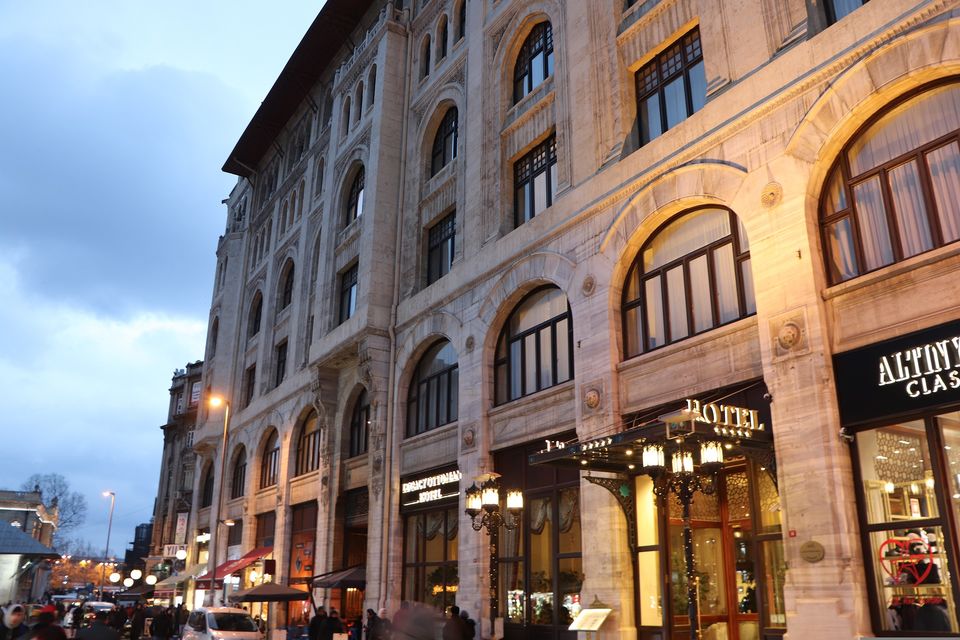 The average cost for one person's stay in Istanbul is around TRY 500. For two people on a double occupancy, that would be somewhere between TRY 800 – 900. However, this is the cost involved for a budget hotel or a decent hostel. For luxury properties, the cost per night per room range from TRY 1800 – TRY 6000 depending on the area and property you choose for your stay.
3. Food
Turkish food is popular across the world. From delicious hummus and pita boards, to being a non-vegetarian's paradise to it's lip-smacking street food scene, Turkey is called a foodies paradise.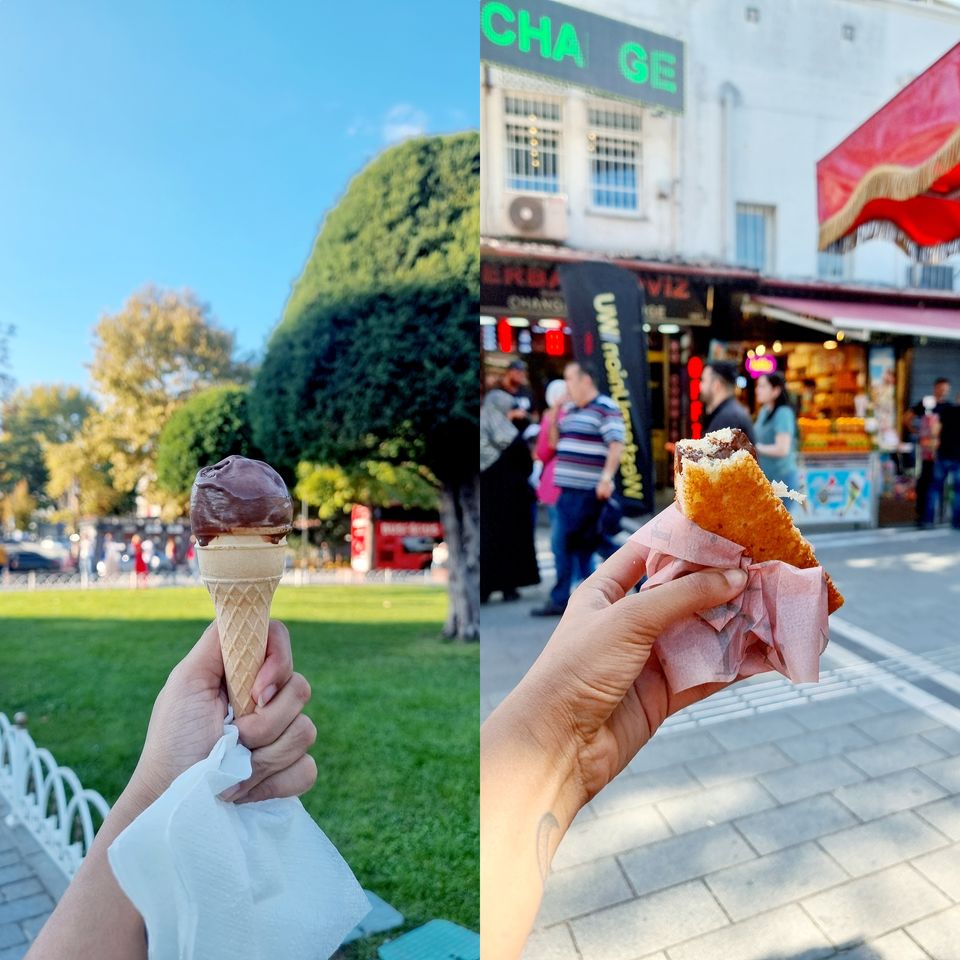 Meal prices in Istanbul can vary largely, depending on where you eat. However, as a ballpark, someone can be expected to spend around TRY 200 per day on food. While dining out, an average meal in Istanbul can cost around TRY 100 (unless you're craving for Indian food in which case the average cost would be somewhere between TRY 130 – 170 per meal).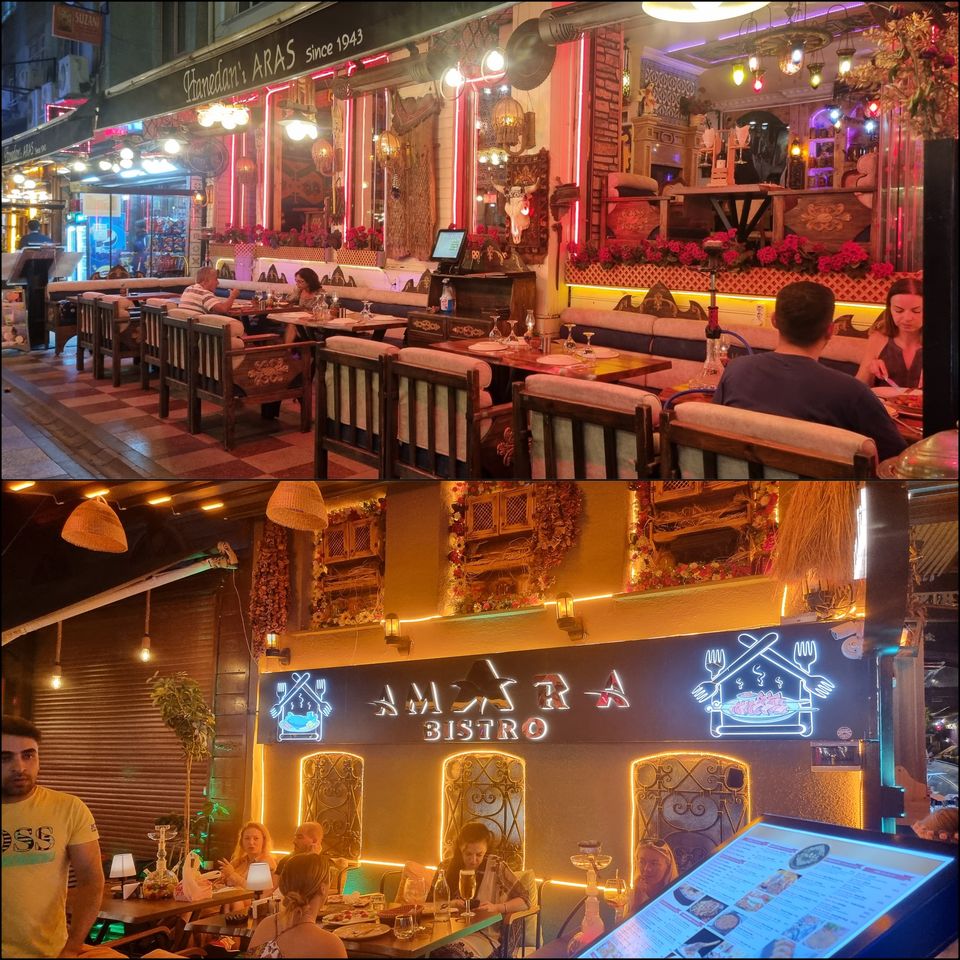 Breakfast is typically cheaper and the sit down restaurants are slightly more expensive than street food joints. The average price for juice is between TRY 2 – TRY 4, Turkish delight is between TRY 1 – 1.8, and for dessert like an ice cream or Baklawa is around TRY 10.
4. Transport
The different modes of transport in Istanbul are taxis, busses, trams and underground subway. While public transportation is cheaper than hiring local taxis, it often takes slightly longer in public transport.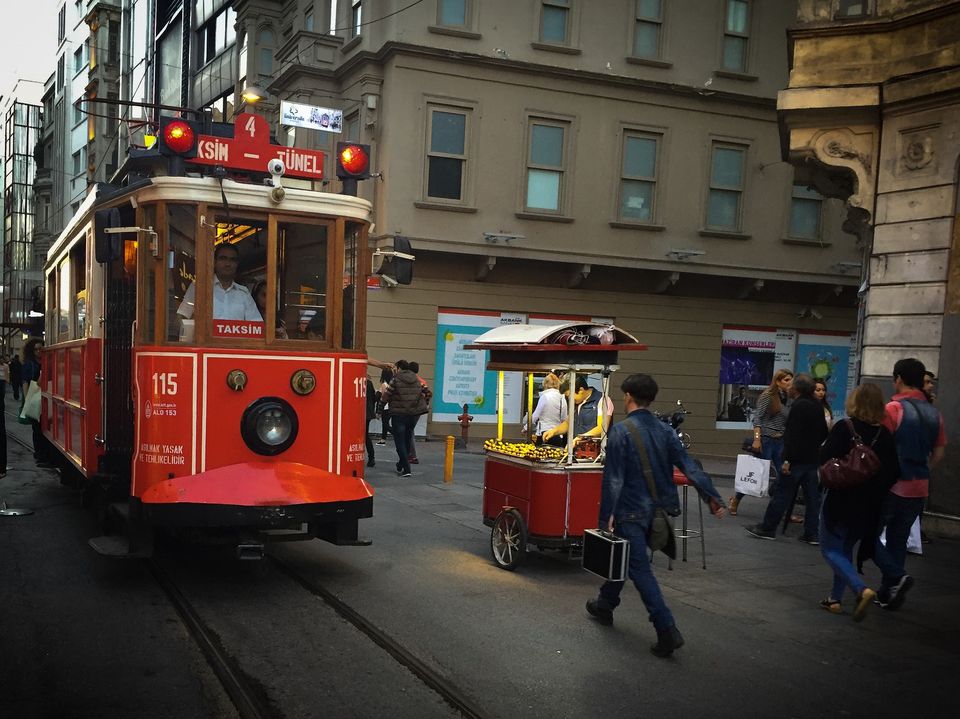 The average cost of a taxi ride in Istanbul is pretty competitive. Oftentimes, during peak travel season, most of the Uber and BiTaksi drivers set their own rates once you board the taxi. For local transport like busses and trams, the average cost is around TRY 50 per person per day. Average cost for ferry is around TRY 3, and local busses cost around TRY 3 to 4.
5. Iconic experiences
Some of the most anticipated and looked up activities and entertainment options in Istanbul are the Hagia Sofia and the Blue Mosque, Topkapi Palace tour, Galata Tower, Bosphorus cruise, old city tour, Balat walking tour and more.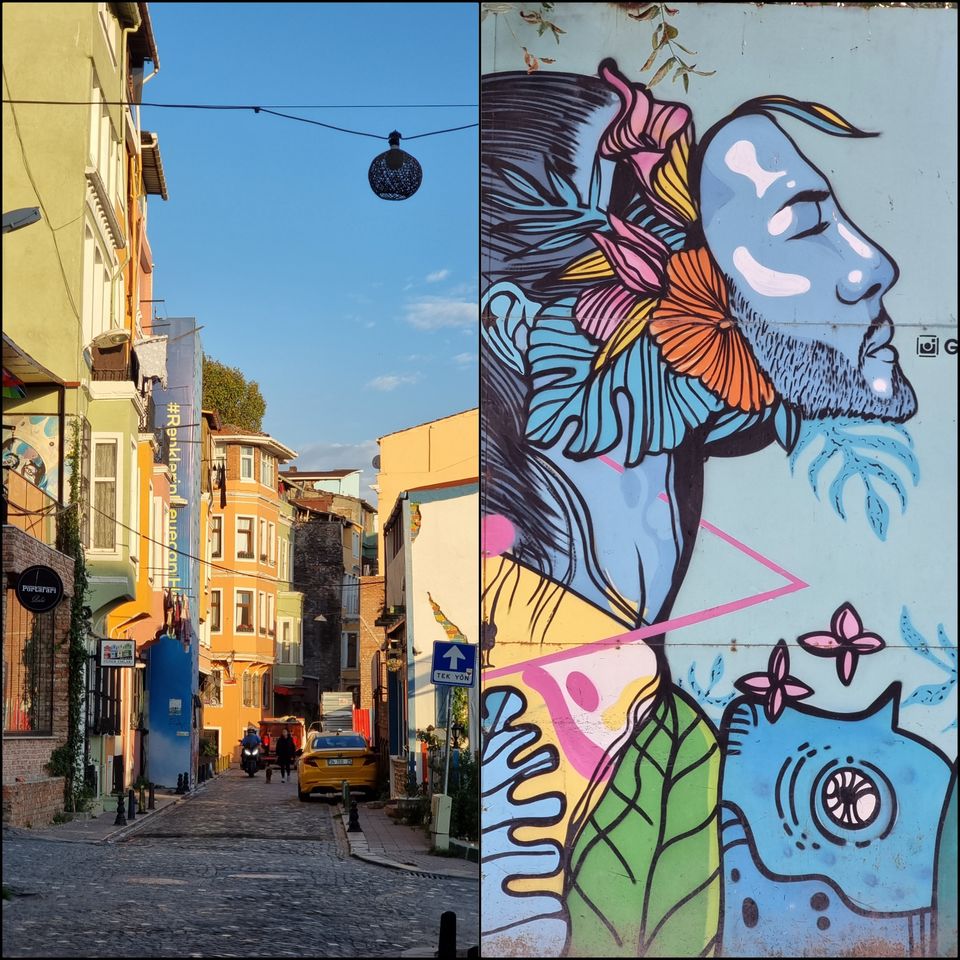 Each of these activities have a set rate, but you can get a discount on most of them if you take the hop-on-hop-off tickets. While most of the mosques are free of charge, Hagia Sofia has an entry fee of TRY 30. The cruise costs around TRY 25. There are many more experiences in Istanbul, like classic Turkish baths, shopping in Grand bazaar, Segway tours and many more that you can try.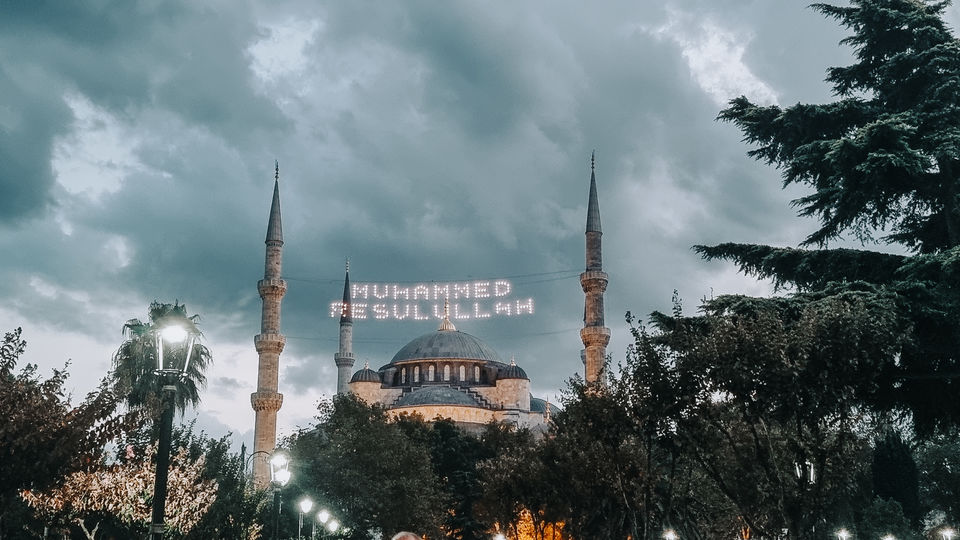 6. Tipping in Istanbul
Istanbul is a city that runs on tourism. It goes without saying that the locals there expect tip from everyone. Whether you are at a restaurant or a guided tour or have a rented car with a guide or driver, everyone here expects a tip. The average tipping percent per day is between 5% - 15 %.
Whether you enjoy a classic cultural European feel, or good food amidst narrow quirky streets, people with welcoming smiles and pocket friendly shopping, Istanbul will never fail to please you. So what are you thinking about? Book those flights now.
Have you been to Istanbul before? Have any more tips we can add here? Mention in the comments below. If you liked the article, share the love and follow me on Instagram - Whereizmyboardingpass. Be a part of the largest online community of travelers on Tripoto's Facebook page!