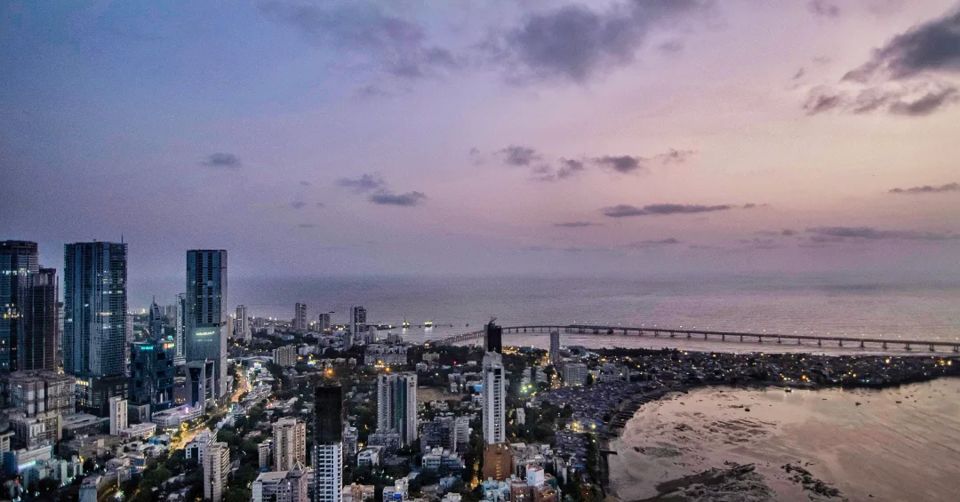 Have you ever wondered how your city will look from a great height ? Or, what is the bird's eye view of your favourite city or the city that you live in ? I always have the fascination to get such kind of views irrespective of the place that I am living in or travelling. Having seen Kolkata, the city where I grew up, from the top, the Victoria Memorial and Maidan, my aim was to see how my favourite city Mumbai looks from the top.
My friend who happens to be a civil engineer and working for a high rise in Mumbai invited me to meet him when he came to know that I am finally back in the "City of Dream" after 2 years of covid. Needless to say, I obliged and a couple of friends went along with me too.
The building being situated right by the shores of Arabian Sea and having 50 plus floors, there was tremendous wind around the roof. Along with it, we could feel clouds moving through us, which made my nerves get real excited. The view of the Bandra Worli sea link, Bandra sea face, Worli sea face, Dadar station right from the building gave me a feeling of "right on top of the world".
While the sunset was marred due to overcast condition, the city appeared to be full of jewels once lit up at night. For a second, someone looking for the first time could have mistook #AamchiMumbai to be Dubai or New York.