There are too many moments of chaos in this crazy city of excitement, dreams, work, cultures, personalities, and all of that jazz! Waking up in the morning and heading to work is a challenge in itself, maneuvering through the hustle and bustle. Working under so much pressure, to meet deadlines, please the boss, surpass all office politics, is another task in itself. Then the whole battle of heading back home, again fighting through the ridiculous traffic, until you find your peaceful chambers, what we call home. If you're from or live in Bombay, you know what I'm talking about. So that we don't go completely insane, I feel it's really important to force yourself to find your place to unwind, de-stress, and find your center. Of course we all have our different methods, but you'll be surprised to find many peaceful pockets of Bombay that help you relax just a little. Here are five places I would definitely recommend!
Here is our video from my channel 'EverythingBombay' to take you through: Peaceful Pockets of South Mumbai (Part I)'
Priyadarshini Park
Located in the luxurious part of South Bombay, close to Napean Sea Road, this was one of those escapades within the city I would often resort to during college. I discovered this for the first time when my Dad had come down to visit Mumbai for the first time. We just sat out in the open green space, contemplating about life facing the sea stretch, and feeling the breeze gently rustle my hair. Despite the crowds, I felt SO peaceful here, because the park itself is spread out over a large space, literally 20 acres.
The best part, I felt about this park is that there is space both for activity and relaxation. Aside from the jogger's lane, the rocks by seas provide a comfortable sitting spot. There's also a recreation centre nearby for those wanting to get some exercise in.
Soak in the beauties of the evening sunset, and get lost in this natural bliss. This park is truly one of the best in Mumbai.
Credits: Konarak Salian from flickr.com
Sanjay Gandhi National Park
A central green oasis amidst the urban sprawl is Sanjay Gandhi National Park. If you want to hike or just cycle across natural habitat, while being right in the city, this park is the place to be! Just an hour and a half away from the hustle and bustle, you get transported to such a serene environment. It's best to come down here early in the mornings, especially during the monsoon season, when the flora and fauna burst alive. The serene boat rides through the rippling lakes also provide some more tranquility within the park.
For a little bit more activity, trek on over to the Kanheri Caves, located deep within the park. This suits perfectly for a lot of the rock climbers. I've never actually checked these caves out, but I intend to very soon, when I'm up for a little bit more adventure at the Sanjay Gandhi National Park, located at the heart of Borivli, North Mumbai.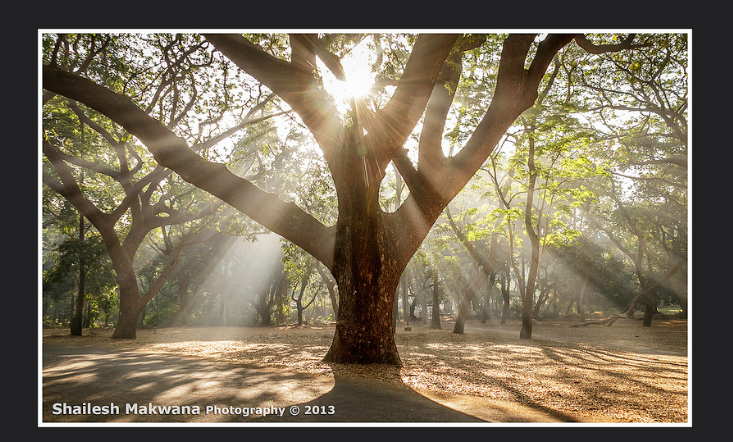 Credits: Shailesh Makwana from flickr.com
Oval Maidan
Yes, this garden is shaped like an oval, and lies just south of Churchgate station. It happens to be one of my favorite places to come down. Everything about it, the luxurious recreation garden stretched out gloriously is something to take in! the gorgeous architecture of old buildings such as the Bombay High Court is something you just can't take your eyes off of. With the clear, blue skies (when they are clear, of course) and the sun shining down, just take a blanket, stretch yourself out, and close your eyes luring yourself into the most peaceful sleep you can get.
I'm a dog person, so the other great thing about these grounds are owners coming down to play with their dogs all the time! It's the greatest. Grab a book, a cool drink, and watch the adorable dogs flock around. What could be a happier sight? This is what I sneak into my overly stressful schedules during the week whenever I'm in that part of Mumbai. You should too!
Credits: Abhishek from flickr.com
Horniman Gardens
Towards the bustling town side, we have the Horniman Gardens, by which the infamous Asiatic Library looms over. Grab a cup of coffee from the nearby coffee shop and head over for quiet time at the Honiman Circle, earlier known as Bombay Green. The lush, green park gives ample amount of space to just plug your headphones in, and allow yourself to get lost in another world altogether. Located smack dab in the middle of south Bombay, you won't be able to find a better peaceful pocket. Make sure to take advantage of it!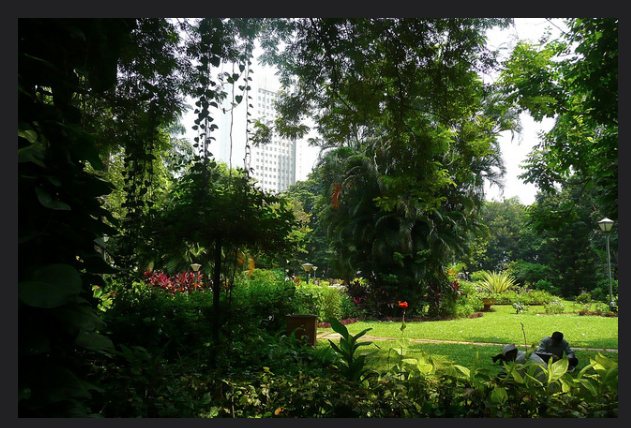 Credits: Keith Younger from flickr.com
Aarey Colony
Known for its lush, green shrubbery, plants, and trees, this colony is for those wanting to immerse themselves through a walk. One of the main attractions is Chhota Kashmir, renowned for its film shooting sceneries. Located snugly within Goregaon district, this pocket of Mumbai is surely to make anybody feel at ease. The lake and picnic spots nestled inside make perfect for some family time together as well.
This part of Mumbai happens to be one of its greenest, open spaces, and was under pressures to be destroyed. Fortunately, many citizens, and environmental activists fought long and hard to preserve one of the most precious natural spaces of the big city.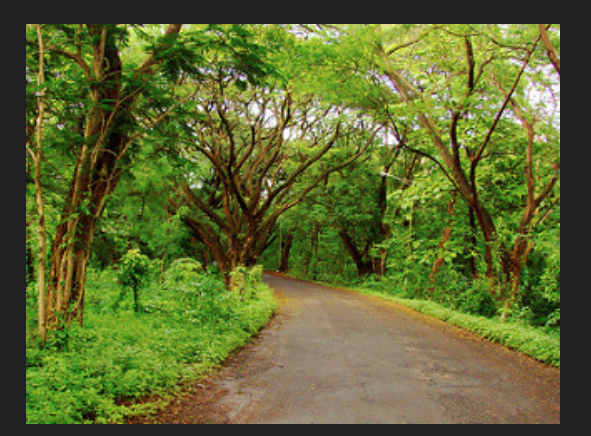 Credits: Rachna Shetty from flickr.com