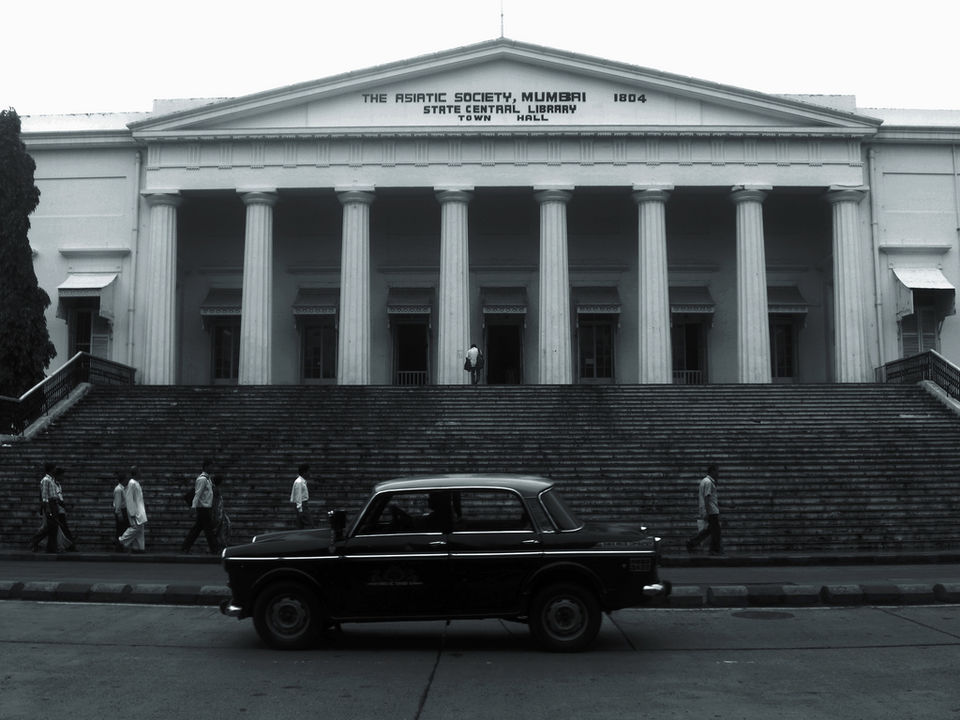 The rush, chaos, madness—it's all part of an average Mumbaikar's life. As an outsider, I always believed that the 'the city never sleeps' image was an idea blown out of proportion. Now, having lived in the city for more than a year, I realise how true it is! Love it or hate it, the fact is that Mumbai does have this crazy, infectious vibe that cannot be ignored.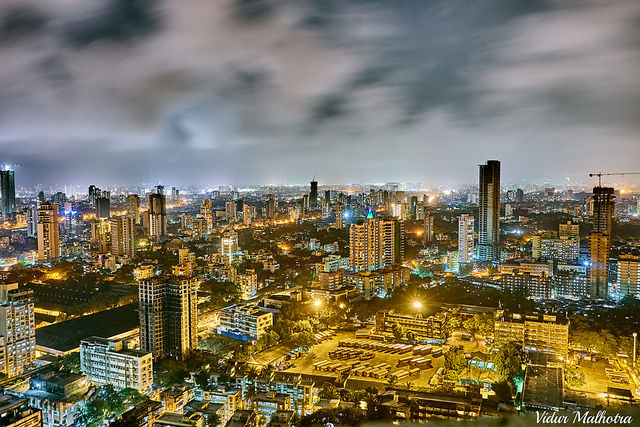 But behind all the madness, lies a side to the city that few people talk about and even fewer acknowledge. While the suburbs are all about the infamous crazy lifestyle, the southern part of the city basks in its rich heritage. The glorious colonial-age buildings, commanding statues, wide junctions and alleys paint a completely different picture of the city — a part I personally never get bored of exploring on foot.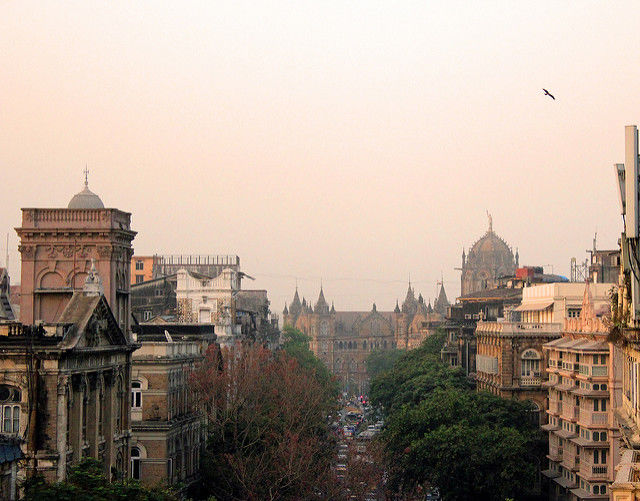 Just to clear things, there's something with me and walks. From walking on hilly roads with my dad, as a kid, to eating ice cream with my gang of girls after school, to going for those long aimless strolls with my special someone on a cold winter night, walking has always been something I have enjoyed. Even after all these years, I believe that the best way to really soak in the charm of a place is to do it on foot. And Mumbai, especially its southern part is a delight to explore walking. The place exudes of its own unique charm and character that speak volumes of its illustrious past, present and future.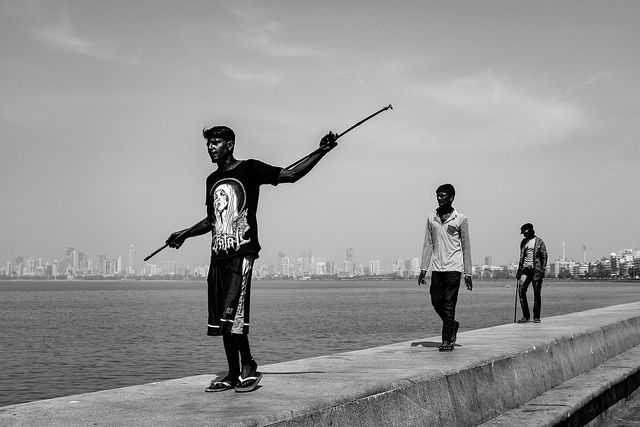 Here's my very own specially curated 'South Bombay Heritage Walk' that will offer a truly unique experience to those stepping into the city for the first time, or to someone who's wanting to look at their city differently.
Time Taken: 2.5 - 3 Hours
The starting point of the South Bombay Heritage Walk is a building that will bring to your mind pictures of innumerable Bollywood songs. At the top of the iconic steps of the Town Hall near the Horniman Circle lies the Asiatic Society Library, one of the most well-maintained and popular libraries in the country. Started in 1804 by Sir James Mackintosh, the Asiatic Library maintains rare books, maps, journals, periodicals, manuscripts and coins, all of which have been meticulously preserved.
Entry: Annual membership starts at INR 1,000 and lifetime membership starts at INR 10,000.
Timings: 10:30 A.M. to 6:30 P.M.
A few steps down from the Asiatic library on Shaheed Bhagat Singh Marg, lies a lush green park at the epicentre of Mumbai's glorious history, which was once a mushy ground where cattle grazed. The well-maintained garden is the perfect spot offering peace and calm right in the middle of constant honking and pollution. The Horniman Circle gardens also boast of a community centre, children's section, reading corner and performance section, making the park a favourite among Mumbaikars looking to soak up the sun on a typical Sunday afternoon.
Timings: 4 P.M. to 8 P.M. on Saturdays and 10 A.M to 8 P.M. on all other days including Sundays.
Continue walking down Horniman Circle and as soon as you exit at the Mumbai Samachar Building, you'll be greeted by visuals of branches of possibly every bank you can imagine. But there's a structure that has stood out from the financial chaos for more than almost 300 years now! Opened in the year 1718, the St. Thomas Cathedral Church is the oldest surviving colonial building in Mumbai. The first Anglican church in the city, St. Thomas Cathedral holds tremendous religious significance for the Christian population of Mumbai.
Timings: 7 A.M to 6 P.M.
From the St. Thomas Cathedral, continue walking on Veer Nariman Road till you hit an exquisitely sculpted structure of a majestic-looking Roman goddess. Constructed by the Agri –Horticultural Society of Western India in 1864, out of a donation by Cursetjee Fardoonjee Parekh, the iconic fountain has been carved out of white Portland stone. A structure that is nothing less than a sight to behold, Flora Fountain is a favourite among tourists in Mumbai.
Timings: 24 hours
Walk down straight from Flora Fountain on Veer Nariman Road till you see a never-ending ground with scores of people sweating it out on the cricket pitches. The birthplace to the biggest names in Indian cricket such as Sachin Tendulkar and Sunil Gavaskar, the Oval Maidan is spread across a sprawling 22 acres. Attracting cricket fanatics of all age groups, the Oval Maidan is the jewel on the crown of India's sporting history.
Timings: 5 A.M to 10:30 P.M on all seven days
As soon as you step out from the maidan, continue walking on Mahrshi Karve Road towards the Mantralaya building. Take a left on Madame Cama Road, before taking a slight right on Shaheed Bhagat Singh Marg where you'll suddenly find yourself amid all the action! The Colaba street market or Colaba Causeway is the perfect stretch where you bring this glorious walk to an end. A delight for shoppers and foodies, Colaba Causeway is an iconic street offering great shopping options, the most exquisite fine dining places and, of course, those legendary drinking spots which are simply the best in the city. Continue walking down the street to end the walk with probably the best and most recognizable view of the city, at the magnificent Gateway of India and The Taj Mahal Hotel.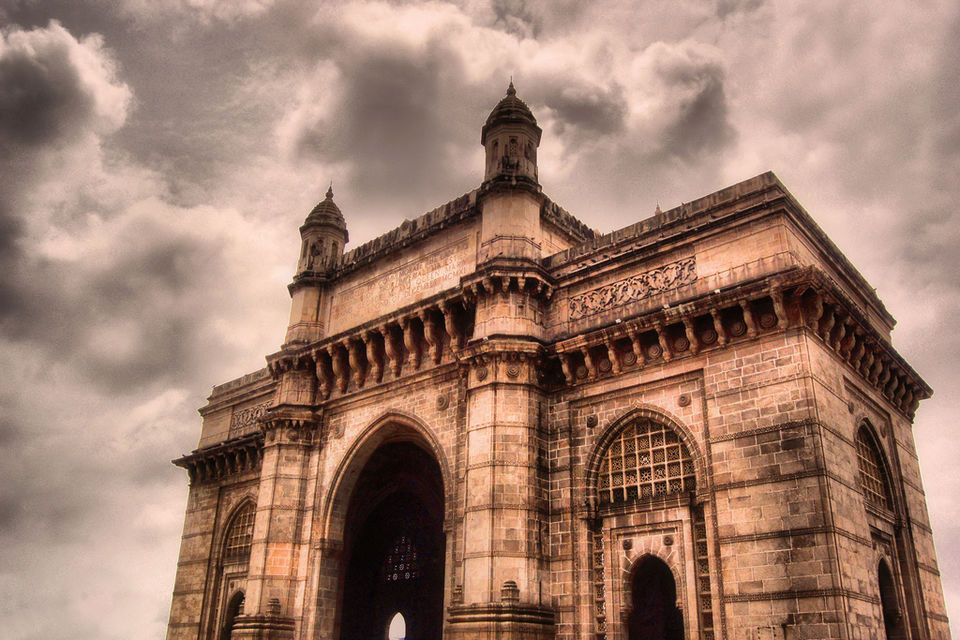 Write in to share your best walking experiences on the Tripoto Community.
Frequent Searches Leading To This Page:-
heritage walk in mumbai, heritage tour of mumbai, monuments in mumbai, weekend getaways from mumbai, 2 day trip near mumbai