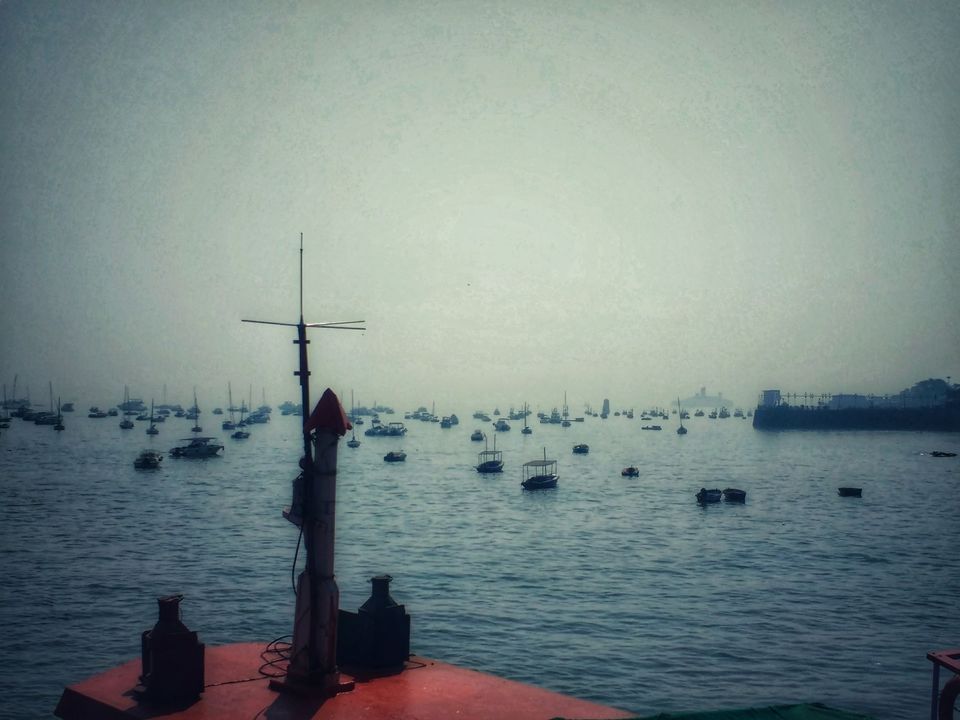 I am an engineering student and our mid semester exams were over in December and so there were holidays for about a week. I have had made a plan even before the semester was started to visit Mumbai when our exams will end. I live in hostel and all my group of friends was ready for the same plan and everything was cool until the holidays started. As soon as it started, my friends did what they are expert in. All the friends who were in the plan ran to their houses to enjoy holidays and 31st December. So I was alone watching at my dead plan lying on hostel's bed. And then I thought what if they are gone, me myself is enough for this trip and then I remade the plan.
So this was the day. I started my day at 4 AM. Woke up with alarm that was in array of 5 minutes of gap. I got ready for the trip with 2 phones (battery issues 😂) and enough cookies to eat while travelling and started off my travel from Pune railway station. The Deccan queen was scheduled on 7:15 AM and I got onboard the train.
I planned to visit Marines Drive first as it's my favourite place in Mumbai so went to Churchgate station and there it was! Huge blue wonderful sea waiting to welcome me! I enjoyed there for a while (alone though) and then set google maps to the path to India gate. I was there again after 2-3 years.
Churchgate has this Mahatma Gandhi's huge portrait on its walls.
While on the way, I visited Cross Garden. It has that "Charkha Sculpture". It is a 11m tall outdoor installation. Then I saw that "double decker bus".
I reached Gateway of India. "Help-me-take-my-photo-and-I'll-do-it-for-yours" scheme ran well on that place and I got 2-3 nice photos of me while that other person who helped me got a dozen of them.
And then, I returned to Marines Drive. Spent some time in sea and returned to Churchgate station to travel back to Pune.
I know this trip was very short but for me, making it successful was a great thing for me. I am a small town guy who lives in Pune for education who went to Mumbai in his childhood with parents now was going alone in a very much crowded place like Mumbai to just fulfill my thirst of travelling.
It wasn't that hard for me to travel solo. But in Mumbai, where you don't know specifically that which local train leads you where as you are new there, I had to complete my journey within time to return to Pune on the same day. I used google maps mostly to find all the routes. I didn't tell anyone that I was going to Mumbai alone not even my family because they would have stopped me from doing that behind their care for me. As soon as I reached Pune at about 10 PM, I dialed a call to home and told them everything. No doubt I got scolded but that trip gave me fun and confidence. Even I was surprised that I travelled alone to Mumbai and returned back spending only 500₹ total.
So this was my solo travel story. I feel it gives you inspiration to travel alone. Thanks.