After procrastinating for ages, I am finally putting down my first SOLO TRIP on paper.
I have been to many countries alone before, but that was either to visit family/friends or with other student groups. This was the trip where I was going to be completely on my own. No one to meet, no one to stay with, no one to disrupt my travelling pace(yay!) and as expected, it turned out to be one of the best trips of my life.
I firmly believe that travel makes you humble, teaches you in a subtle yet powerful way that you are the tiniest possible thing in the whole world and that there are many other important things to life than your so called and perceived 'problems'. Though I love luxury travel, like most other 29 year old Indians, my bank account does not allow me that option. I have specifically mentioned 'Indian 'to stress on the extent to which the Indian youth is travel deprived, which I realized on this trip. While travelling I usually try my best to spend more on experiences and food , rather than the flights and the stay.
My main intention on writing this article is to emphasize the fact that a Europe trip doesn't necessarily have to be super expensive. With proper planning and research, it is possible to curate a productive trip without burning a huge hole in the pocket.
The most economical way to travel through Germany is to take a Deutche Bahn pass depending on the number of days you plan to stay. Also this pass is valid for certain routes like Salzburg, Venice etc. outside Germany also. You can get more information on this pass here-German Rail Pass
Day 1:Frankfurt
I have included Frankfurt in my itinerary since I had to present a paper at a conference there. Also Frankfurt airport has excellent connectivity throughout the world.
The first thing I do when I go to a new city is take a free walking tour so that I know exactly how I want to spend the rest of my time there. A good walking tour will give you the highlights of the city ,the must-do's and info on the good cafes/restaurants.
I took the Frankfurt free alternative walking tour ( 3 hours)and had an amazing time.
My evening was spent with a cup of Coffee and Frankfurt's Skyline.(There's nothing much to do in Frankfurt since its majorly a financial hub)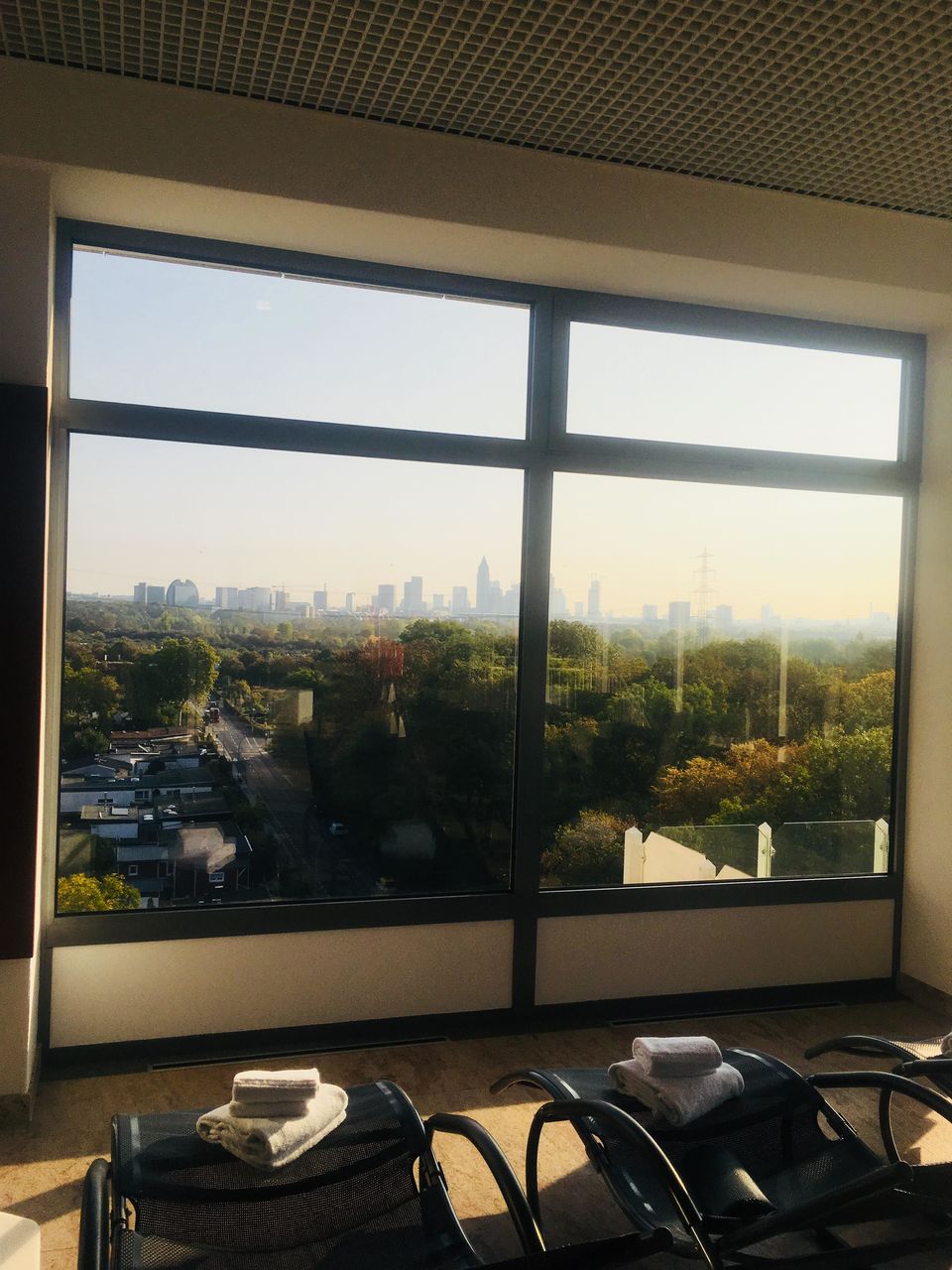 Day 2 & 3-Berlin
After giving my presentation next morning, I took a train to the one of the most Vibrant cities of the world-Berlin. Berlin has one of the best public transport systems in the world. I stayed at East Seven Berlin Hostel which is centrally located,value for money ( 19 euros per night-Rs 3000 for 2 nights) and one of the cleanest hostels I have stayed at. I had the best time interacting with other young travelers in the common room and that is I when I realized how travel-deprived, experiences-deprived I am.
The next day was spent walking around this amazing city ,taking Sandeman's free walking tour-(I loved the tour so much that I took a paid tour (12 euros)- the Red Berlin tour -which was about the history of Berlin Wall), talking with the locals and learning the cute anecdotes of Berlin's history,-Basically just lots of walking and talking around. I went to visit the gorgeous East Side Gallery the next day –One of the most amazing pieces of art , strolled around the entire length, taking pictures of some amusing murals and sat along Spree, the river running through central Berlin.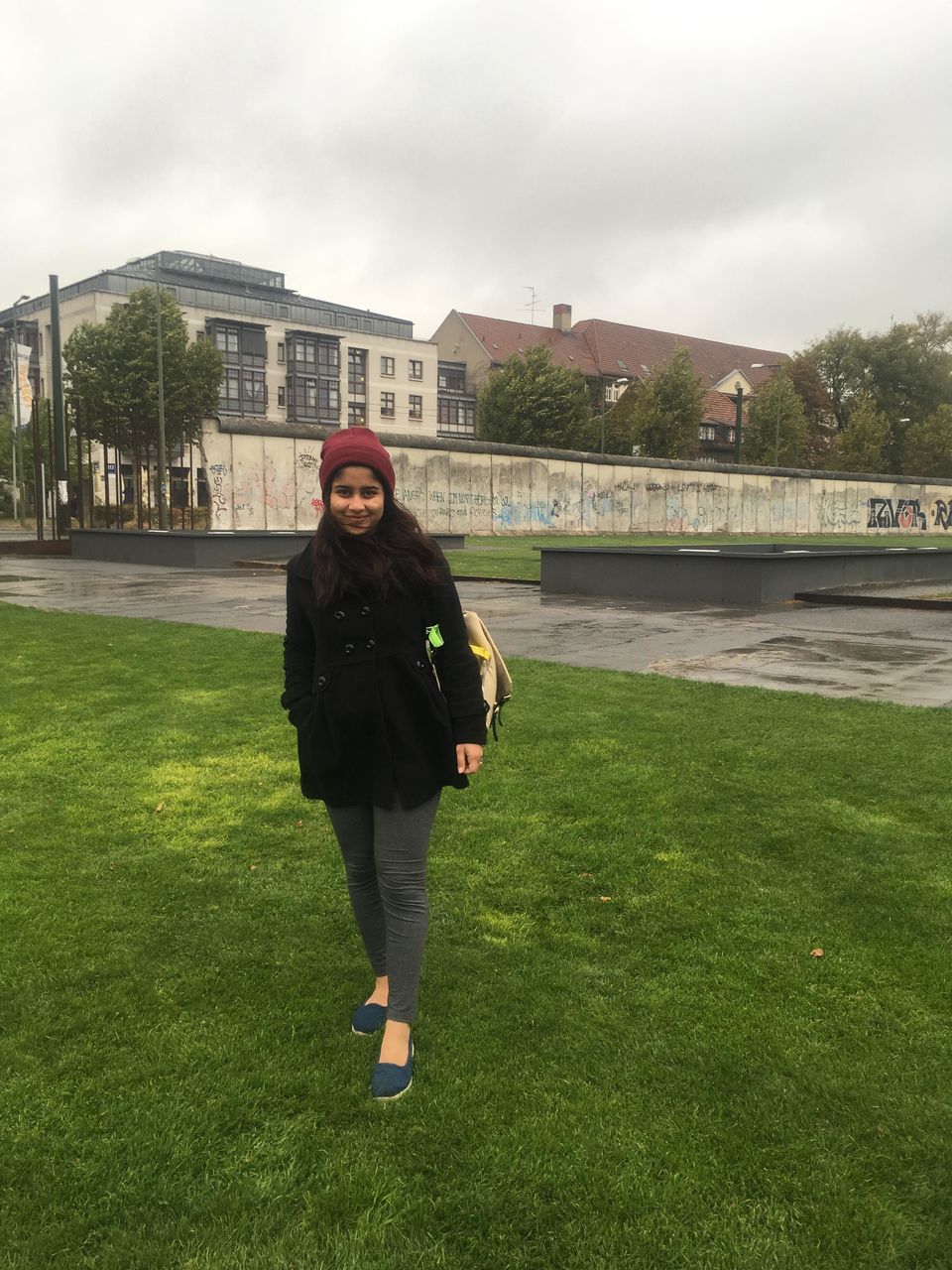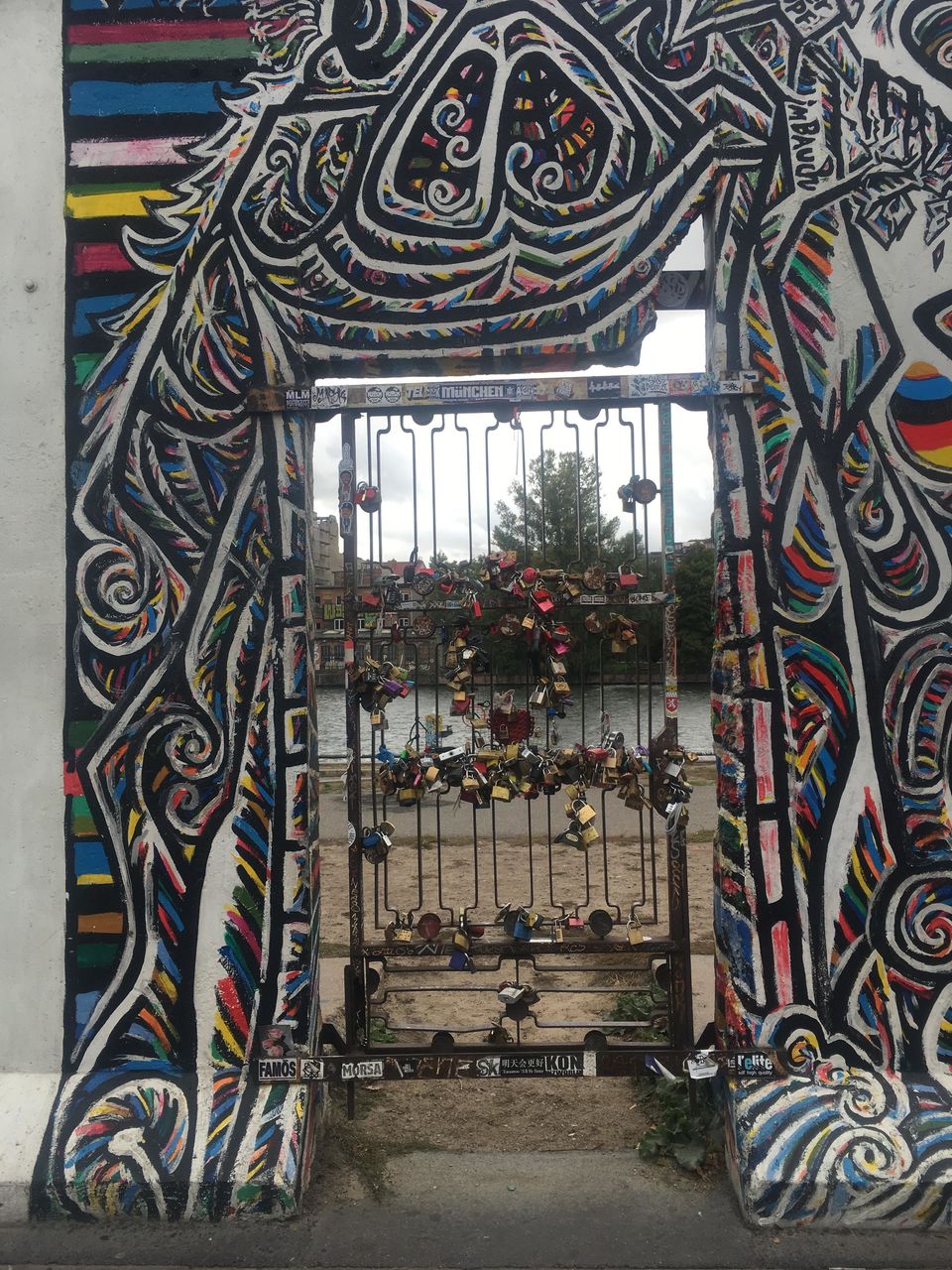 Day 4& 5 Munich
I headed to Munich in the evening and reached the 4YOU hostel-My home for the next 2 days. Because it was Okterberfest, the prices were sky high-It cost me around 170 euros(Rs14000) for 2 nights.Normally this hostel would cost less than half of this price.
I found the Okterberfest pretty overrated frankly(probably because I was there during the day).There is no entry free and a (huge) glass of beer costs 11 euros .I took the Sandemans walking tour again(Big Fan!) and as usual it did not disappoint .Because of Oktoberfest ,the whole city was like a Huge Party place-Huge Carousels, Music playing on full volume, colorful souvenirs everywhere and Happy faces- I felt like I was I fairyland. I spent my evening at the central Square of Munich-Marienplatz-which is a beauty in itself. While a glass of wine and French fries gave me good company, I tried to soak in the easy breezy Bavarian spirit of Munich .An average meal in Germany costs anywhere from 6-12 euros (Excluding alcohol)per person. Also getting vegetarian food is much easier here as compared to other European countries-almost every restaurant has some vegetarian options in each category.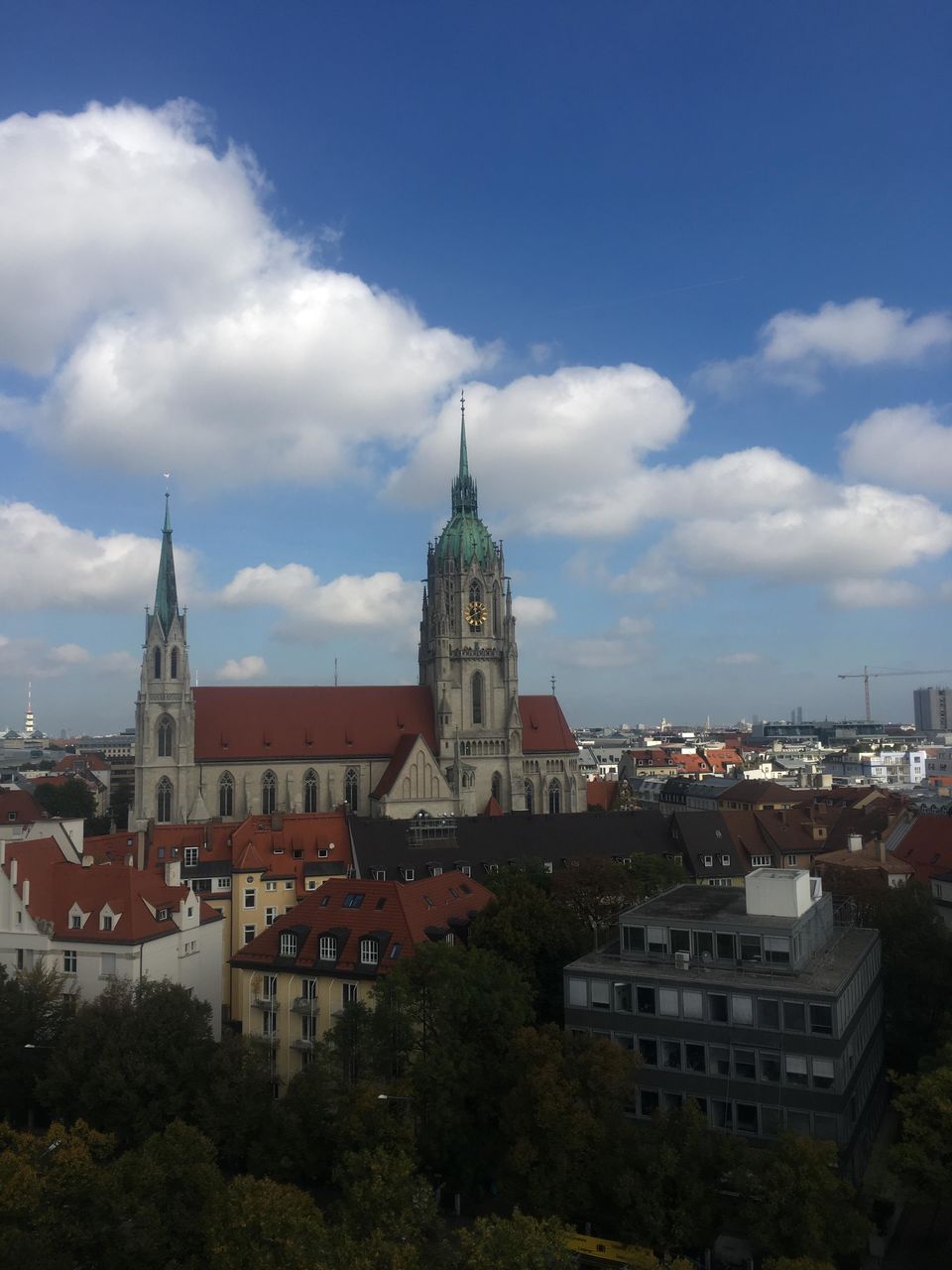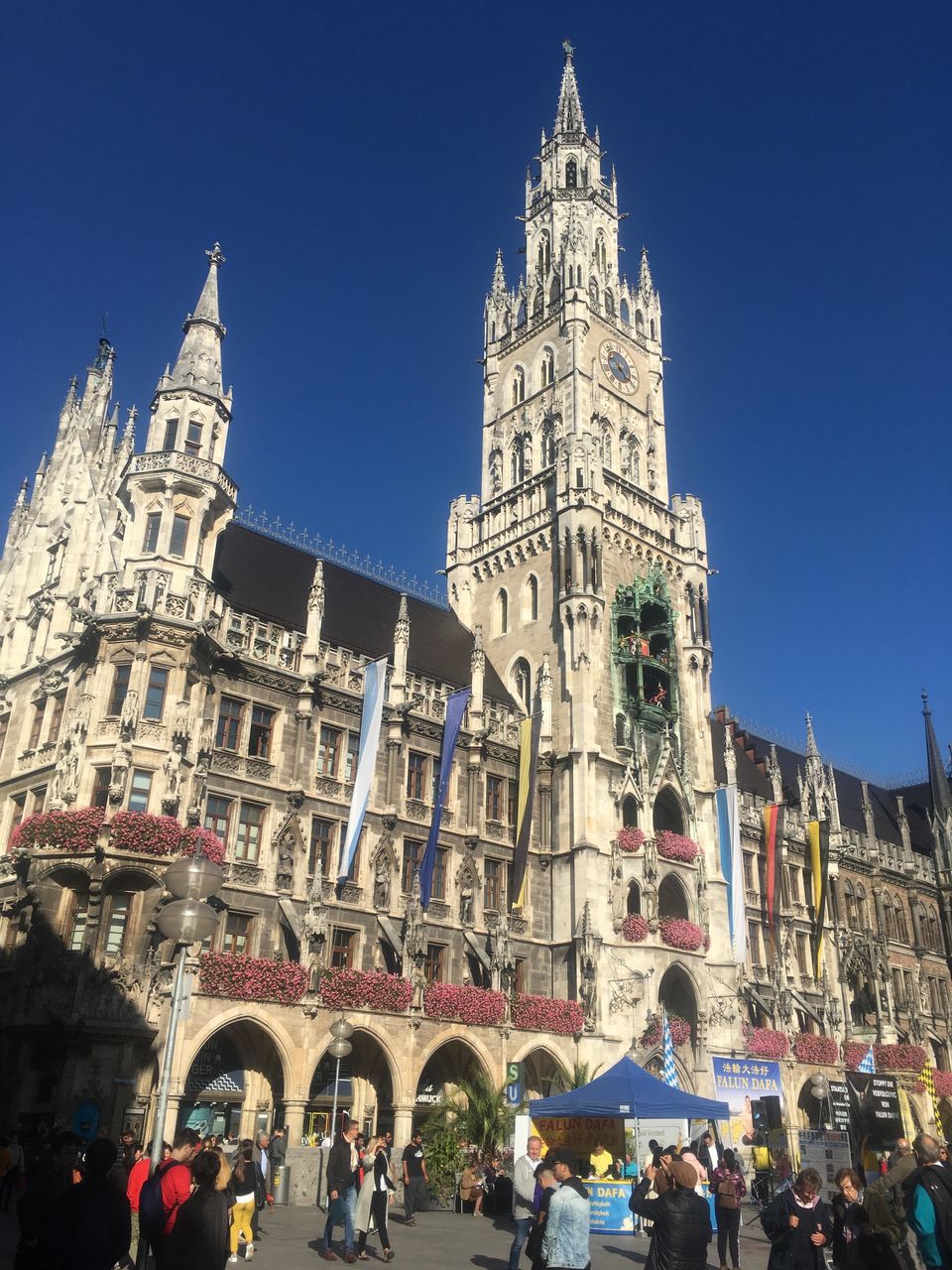 Day 6-Salzburg( Austria)
I reached Salzburg in the morning and checked into my hostel- A& O Salzburg Haubtbanhopf which was a 5 min walk from the railway station. A very cosy and clean hostel ,it cost me around 35 euros ( INR2700) for one night. The main reason I wanted to visit Salzburg was because I was mesmerized by the photos of this stunning little village called Hallstatt ,an hour's drive from Salzburg. I took a day trip ( 50 Euros) through Panaroma tours from Salzburg to Hallstatt and back .Hallstatt stole my heart away with its postcard landscapes ,cute alpine cottages and gorgeous alleys. It is a place not to be missed, especially for those who like quaint pretty towns.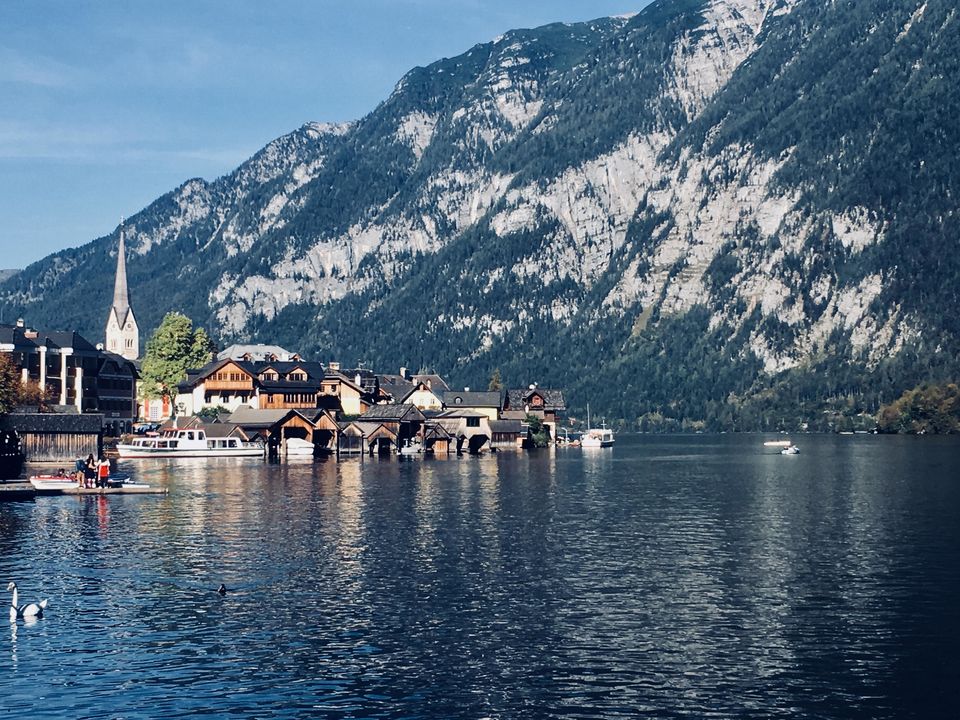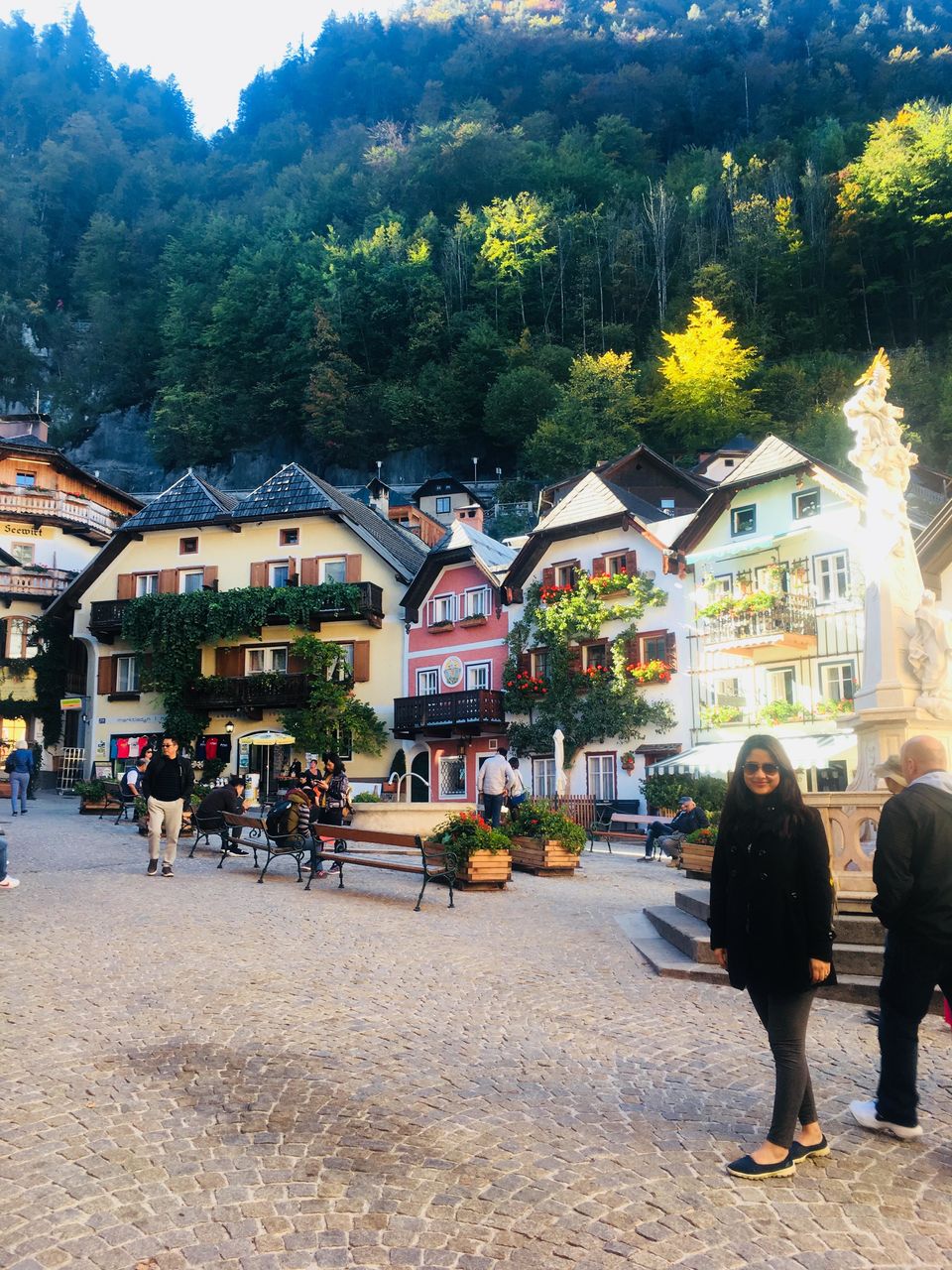 Day 7 FreiburgFrei
I left Salzburg with a very heavy heart for not being able to explore the city much and headed to my next destination-Freiburg. It is a small medieval town located in the black forest region with a large number of student population. I stayed at the Black Forest Backpackers hostel which was pretty ok, but considering the price( 12 euros per night-Rs 936) it was great value for money. The first thing to do in Freiburg is to go up the Munster and have the best view of the town. Since the Munster was undergoing some construction and hence was closed, I went up the Schlossberg tower and enjoyed some amazing views of the Black Forest .Freiburg is said to be the Green City of Germany and is making way towards sustainable development.
I spent the evening walking around in the town, shopping (I always save it for the last day of the trip) and trying some delicious chocolates at the bakeries.( Before buying them of course).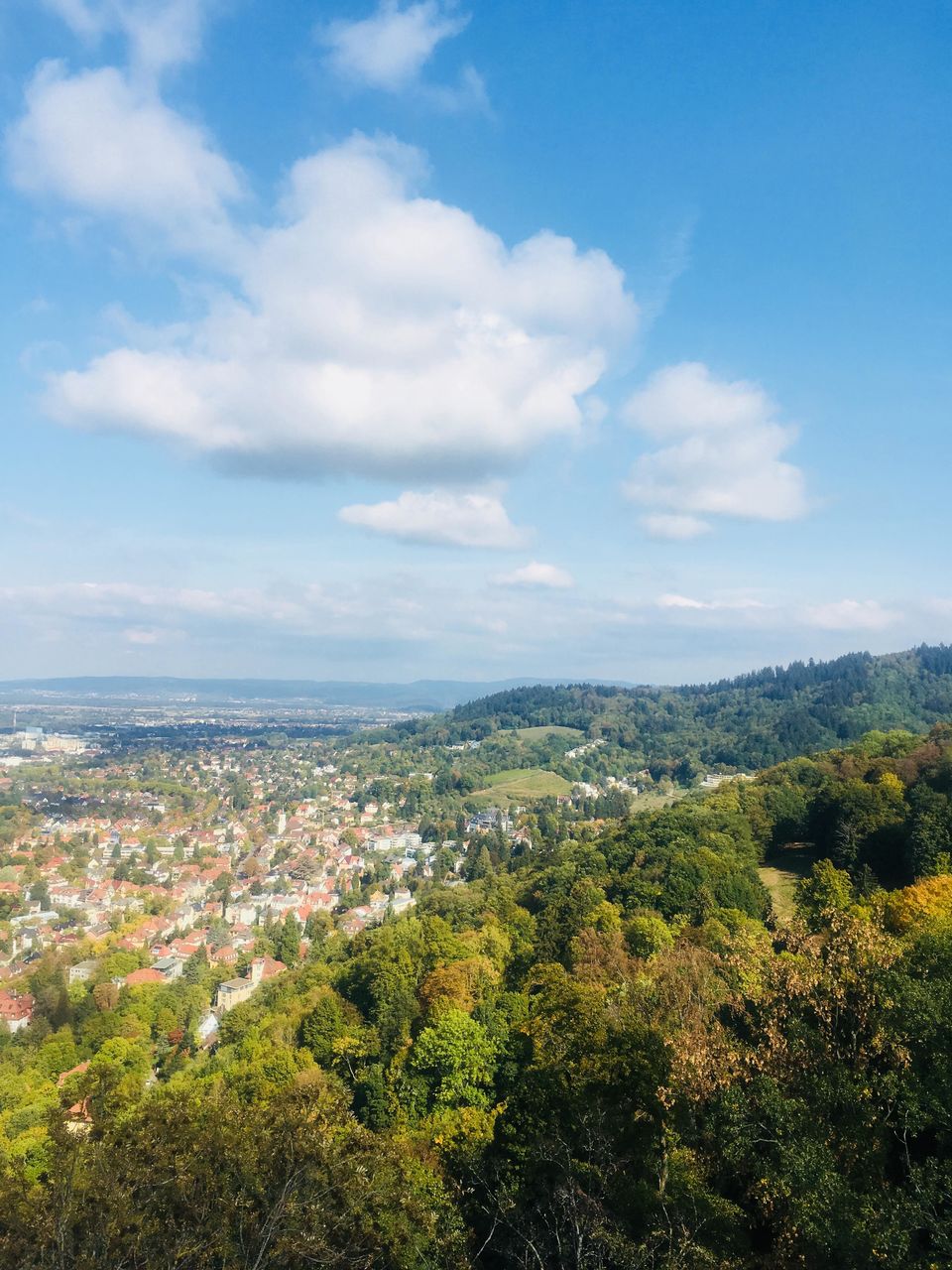 I reached Frankfurt the next day to catch my return flight back to India.
So I finished the entire trip under 95k.The rough breakdown of this is as under:
Visa Fees-Rs4600/-
Flights(Round trip from Mumbai to Frankfurt via Lufthansa airlines)-Rs 38000/-(Booked 4 months in advance)
Deutche Bahn Pass(I took the flexi pass for 5 days)-Rs 18000/-
Accommodation- 21000/-
Food,Shopping,Sim card (always buy it from some local shop in the city centre) etc-Rs 12000/-
This trip has left me with some beautiful memories,an inexplicable adrenaline rush and an untameable desire to travel more.Travel is the most underrated experience in this world-its not just about good hotels and delicious breakfasts-its more about having an inspiring conversation with that stranger you met on the walking tour and the sense of achievement you get when you finally manage to walk through a new city without the help of maps.Happy travelling!