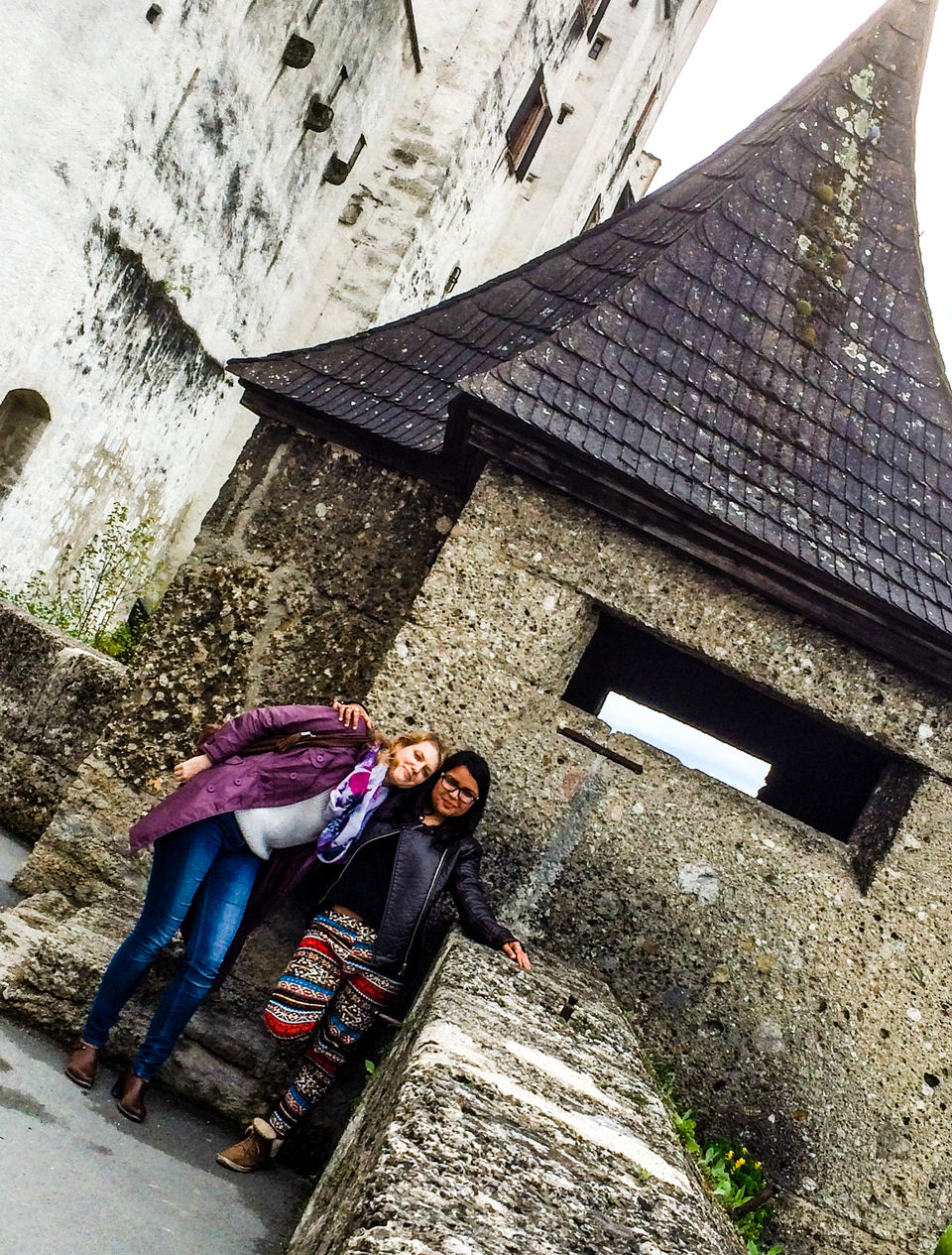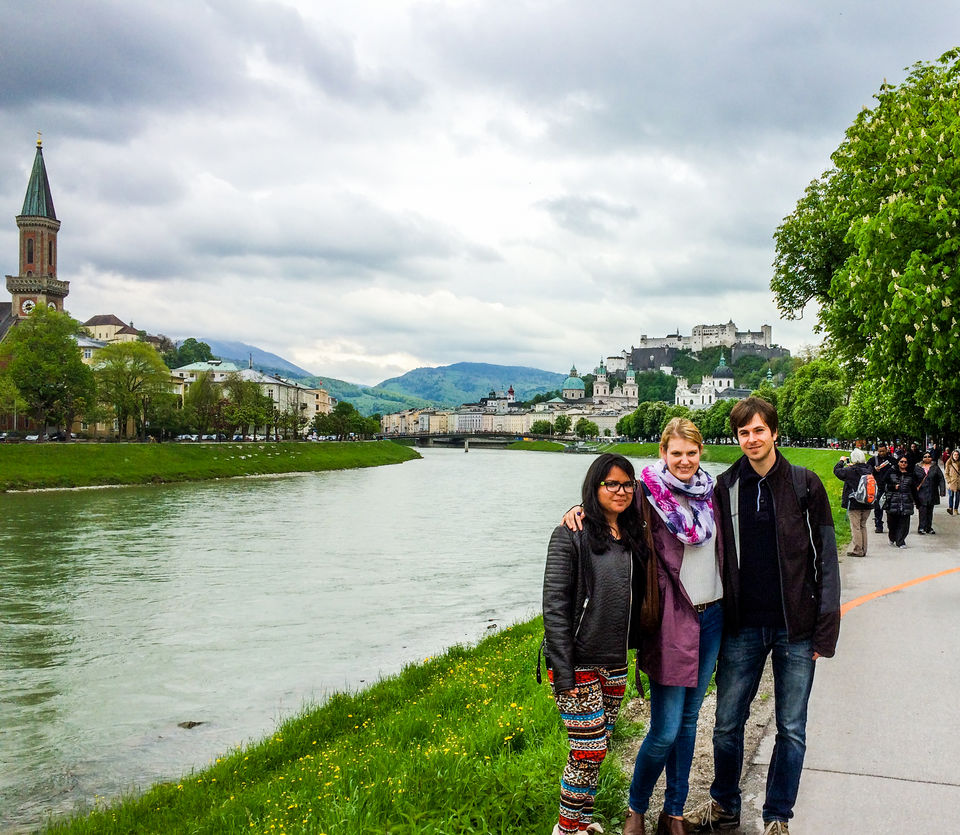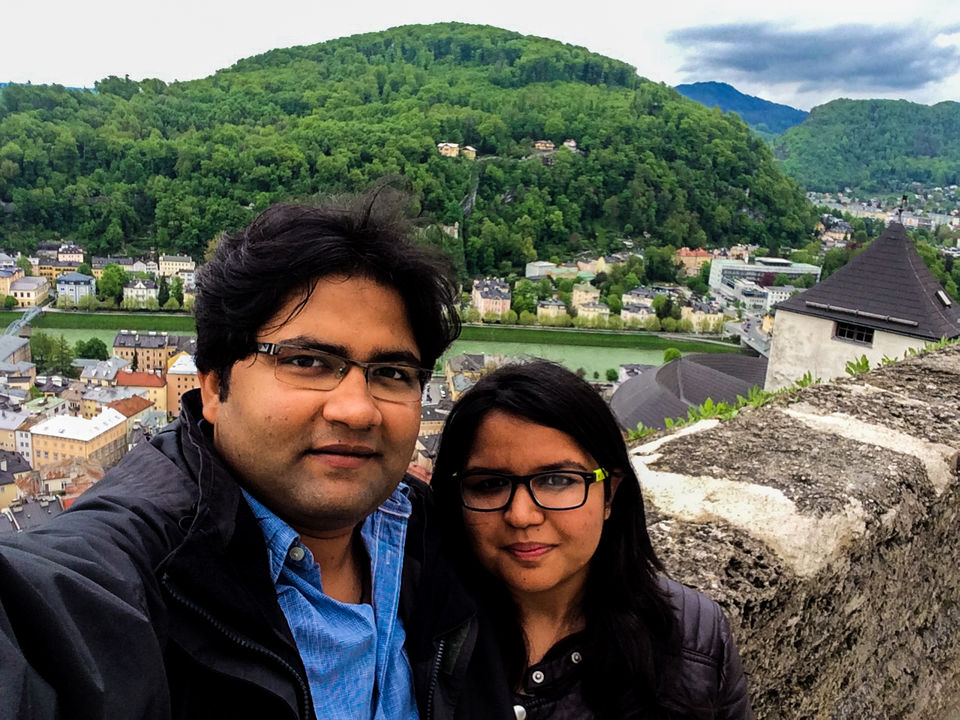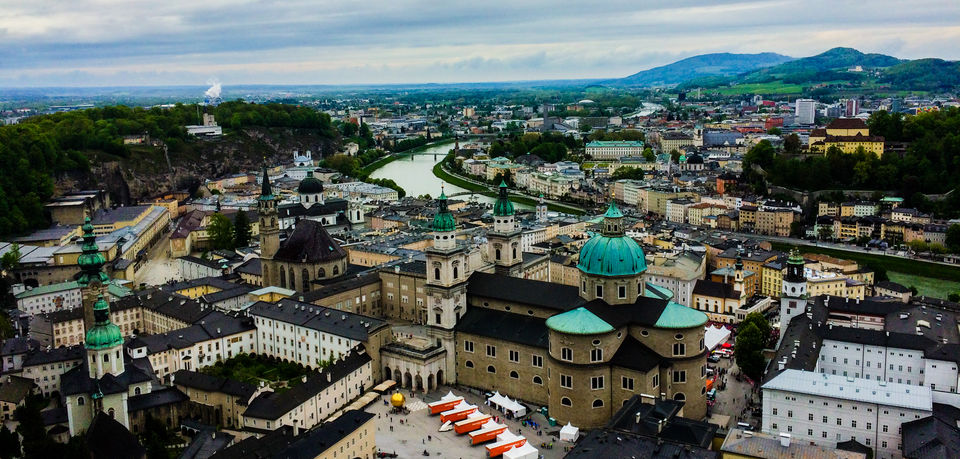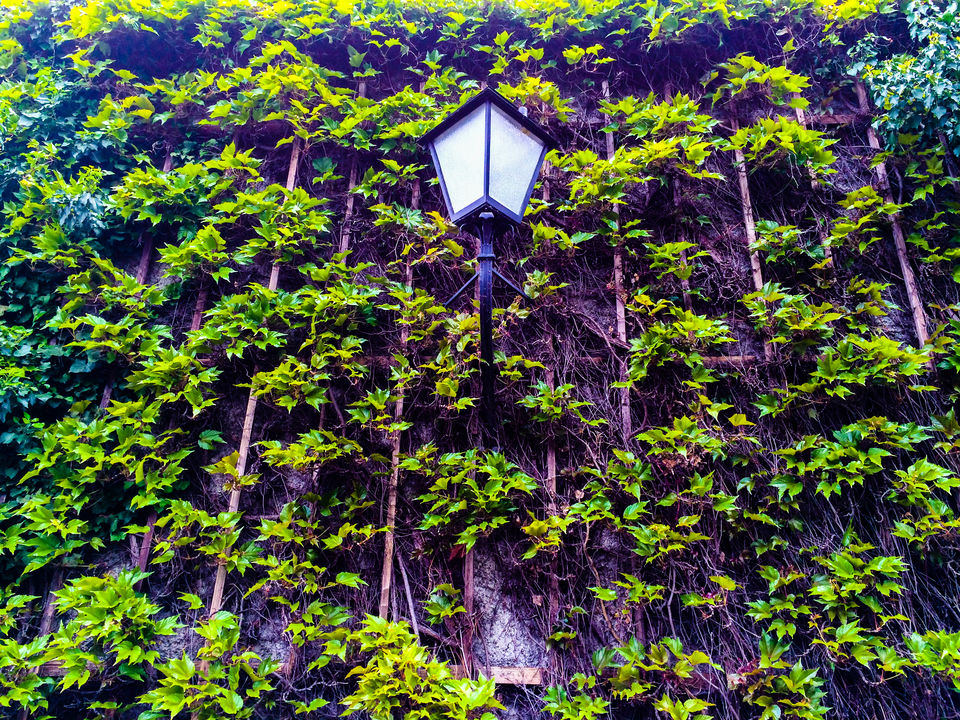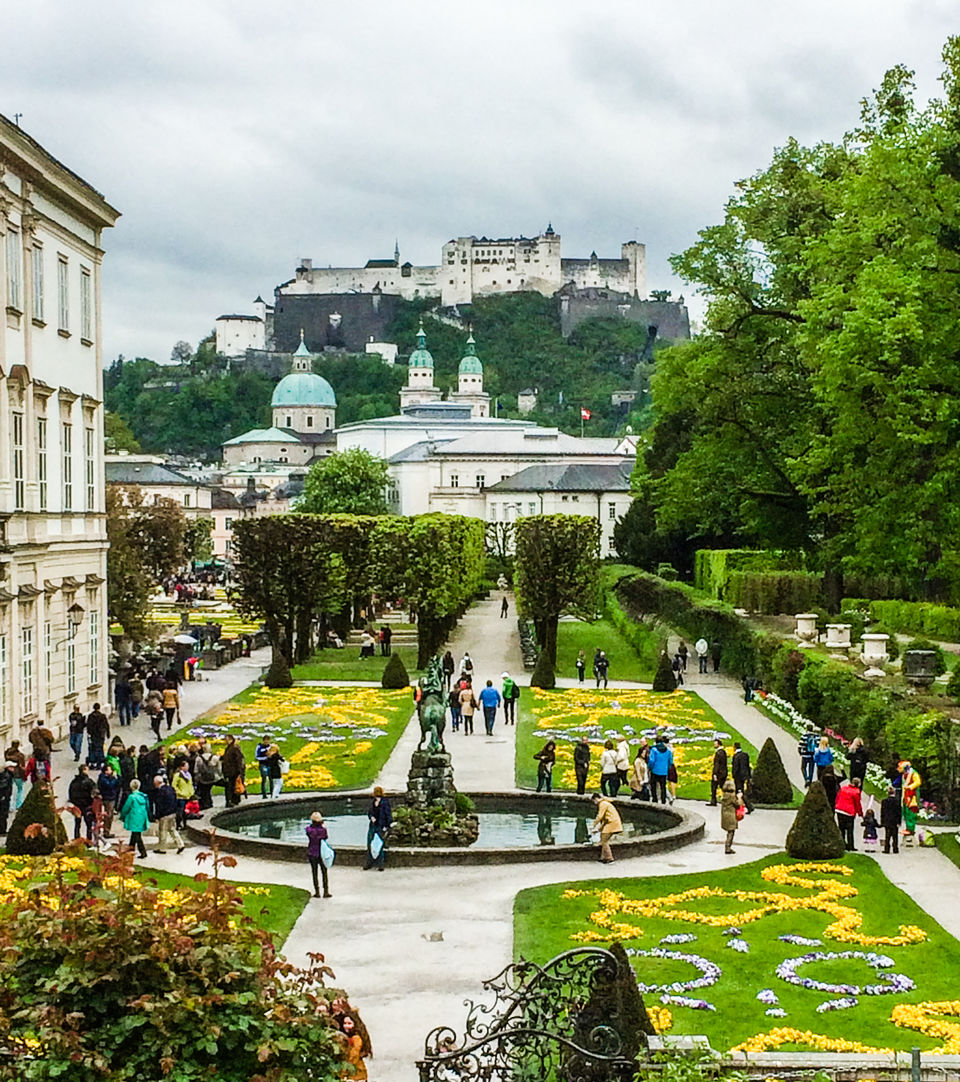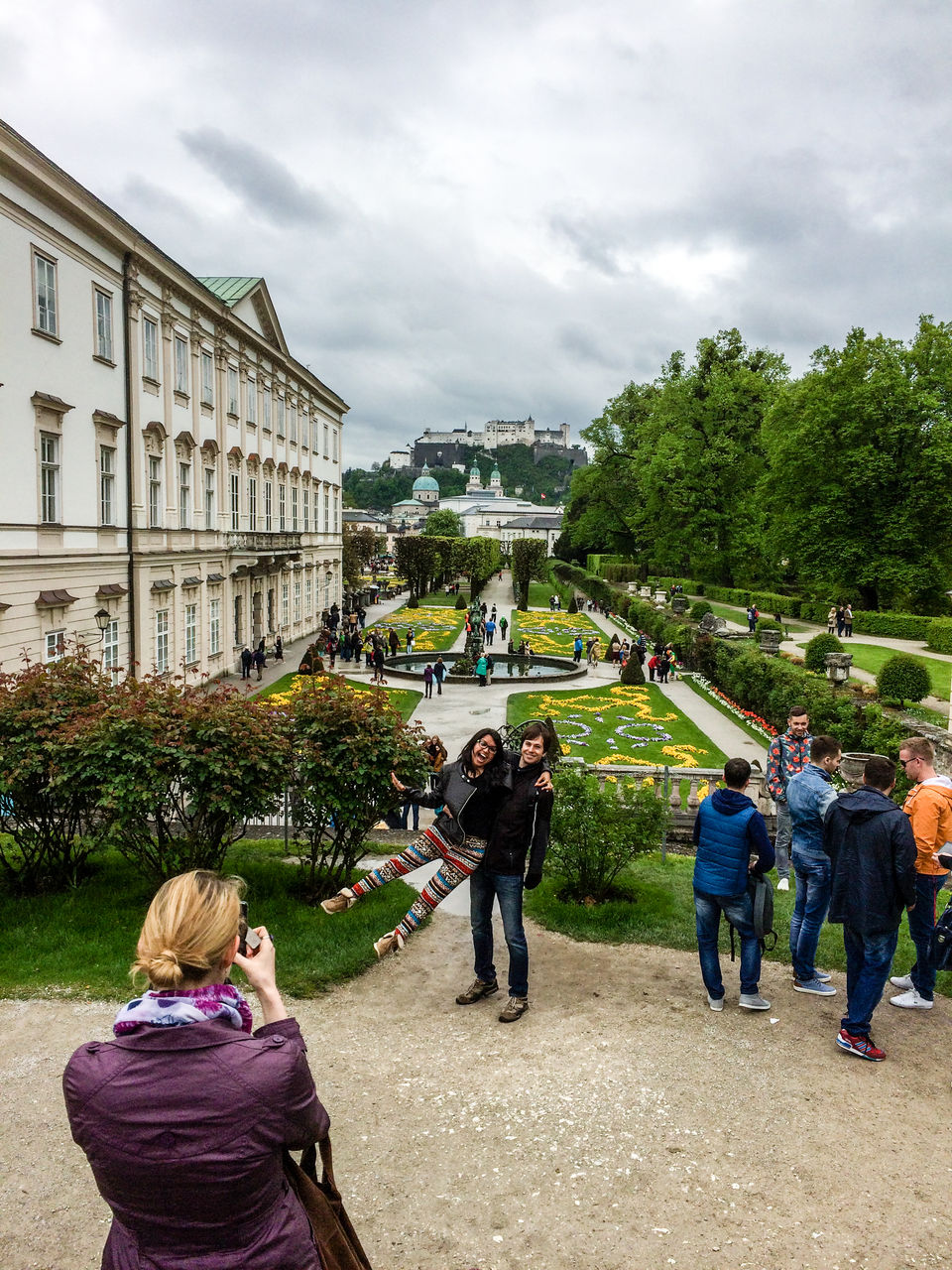 One rainy Saturday me and my friends (Ondrej, Zuzana and Kshitij) decided to stroll around in Salzburg. It is at a convenient 2 hour train ride (with splendid views!) away from Munich. We had been postponing this trip for a long time because Saturdays are my lazy days! and day trips mean getting up early! I know! I love my sleeeep! But thankfully, Ondrej convinced us to do it and I cannot thank him enough for that :) Being a rainy day, we didn't expect much, but Salzburg totally surprised us!
Known for Mozart and The sound of the music, Salzburg is a beautiful Austrian city surrounded by Alps. The old town of the city in even included in the list of UNESCO World cultural heritage.
Things to do:
Mirabell Palace: Beautiful gardens! It was a rainy and cloudy day. The greenery felt so fresh and beautiful. Can you imagine I wrote the word green-ness before greenery? and yes! That is a word! I just checked :D
Hohensalzburg Castle: 11th century fort on top of a hill. One of the largest well preserved fort in central Europe! Reminded me of Winterfell :D Gives you amazing view of the city. Standard Adult ticket: 10 euros. Cheaper if booked online and well before time!
Getreidegasse: A widely popular shopping street in old town. Also famous because Getreidsgasse 9 is the birthplace of well known artist Mozart.
Hangar 7: Modern architecture building with a nice collection of historical planes, helicopters and Formula one racing cars. Owned by Red bull owner. I haven't been there but may be next time!
Salzach boat cruise: Another way of sightseeing. On a panorama boat. One ride free with the City card. Otherwise, starts from 15 Euro per person. Operates from March end to beginning to November only.
**Funfact: The river Salzach is called so because 'Salz' in German means Salt and this river was used to transport salt from Salzburg to other cities in past!
Food: Eat Mozartballs! Little balls of heaven! Perfect combination of marzipan, nougat and dark chocolate!
Beer: Try the local beer! Okay, I am living in Germany (and that too in Munich!) for more than 3 years! I have very high standards of beer now! But I still like to try local beers wherever I go.
Okay, I have to write this, PEOPLE! People are so nice in Salzburg! I was amazed. They smile at you. Wish you good day just because you are walking on the same street. Come around when they see you struggling (with GPS or map or even with selfies!) and offer help. I have to admit, I have never seen friendlier people. And that, my friends is a plus that is very difficult to not count!
Expected costs:
Local transport: Single ride: 1.80 Euros (if bought in advance from Kiosks or Online) and 2 Euros (from the automated machines). Day ticket: around 4 Euros. Weekly ticket: 15 Euros.
Meal: About 10-15 Euros per person for main dish. Midday offers for lunch time.
Accommodation: Dorm beds in hostels: about 25-30 Euros per person. Airbnb: reasonably nice apartment for about 40 Euros (for 2 people)
Day trips from Salzburg:
Salt mines: About 30 minutes by car or about 1 hour and 20 minutes by public transport. Don't miss the 360 deg view of Salt cathedral and mirror lake! Ticket costs about 16.50 euros (Student discounts available!).
Ice caves: Charismatic ice caves! Beautiful formations! About 50 minutes by car. Closed in winters! Ticket costs 24 Euros with cable car and 12 euros without it (1.5km walk without cable car; Student discounts available!). Closed in winters!
Koenigssee: A beautiful lake in Bavaria, Germany about 1.5 hour from Salzburg (about 3 hour from Munich). Do not, I repeat DO NOT miss the boat ride. The guide blows trumpet at a certain position during the boat ride and you hear the echoes! The experience is just magical. You can get down at the small islands on the lake, have a refreshing beer and fish and then take any of the boats back! Return ticket cost about 13 Euros.
Tips:
If you are traveling from Bavaria, Germany, you can buy the Bayern-ticket. It costs around 40 euros for 5 people! and yes, both ways. It is a comfortable 2 hour train ride from Munich.
You can buy tickets even cheaper if you buy them online and well advance for the Castle.
You can also use the Salzburg city card to get free entrance to most of the tourist attractions and public transport. Depending upon what you want to do in the city, It can be a good deal. We used one for Iceland and it was totally worth it!
The old town is very beautiful and traditional (No doubt it is included in UNESCO world heritage site!). Have a walk around.
Salzburg is a beautiful city and has a lot to offer inside and city and around it. I will highly recommend to have a visit there!
Off for now! If you like my blog articles, feel free to like, comment, share and subscribe to my blog!
Lots of love,
Nisha
(www.andthereshegoesagain.com)