"We travel because we need to, because distance and difference are the secret tonic to creativity. When we get home, home is still the same, but something in our minds has changed, and that changes everything." - Jonah Lehrer
I consider myself fortunate enough to have bagged a fully-sponsored scholarship for a 10-week internship in Munich, Germany. It was during this period of seventy days that I was able to create millions of memories and establish friendships with people from different parts of the world. I worked in office on weekdays from 9 to 5 and had the weekends to myself to do as I please. Below is an account of a few unconventional things I did during my stay and how I befriended Munich city; so much so I didn't want to leave it.
1. Herbstfest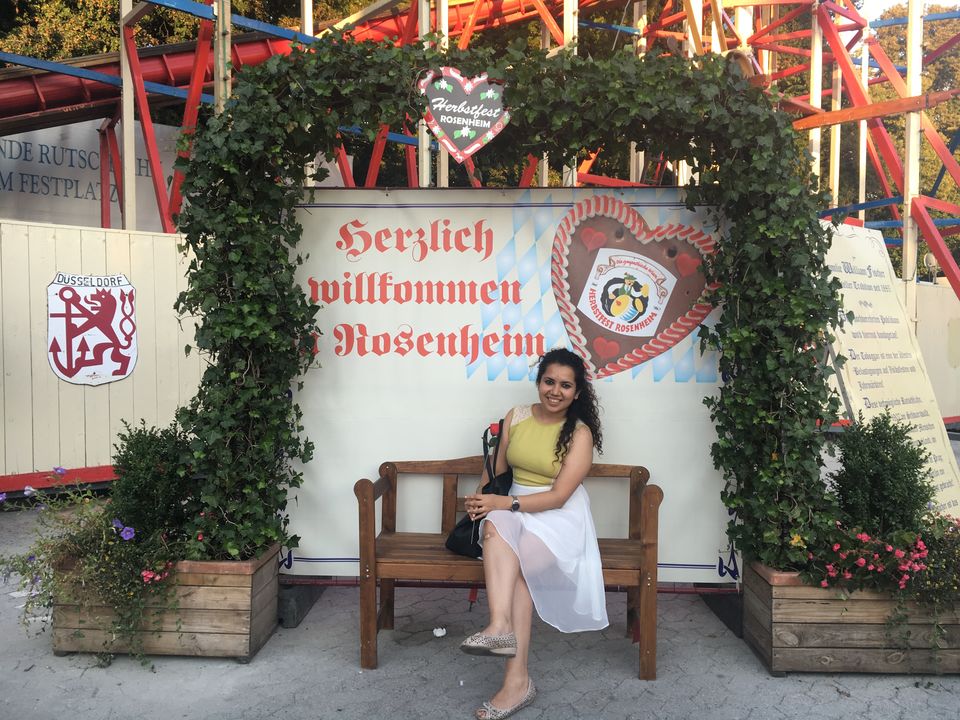 Everybody knows that Oktoberfest is the world's most celebrated beer and folk festival that attracts millions of tourists from all over the globe. But what most people don't know is that the Herbstfest (Autumn Festival) is a mini yet more authentic version of the big brother Oktoberfest. During my 70-day stay in Munich, I had the chance to interact with locals where I got to know about the less hyped and less touristy Herbstfest that takes place in Rosenheim, a town near Munich. The fact that I was flying back to India only a week before the Oktoberfest, had dampened my spirits but this Herbstfest was as a plot-twist. Barrels of beer, loaves of meat, plethora of fun games and rides, scenic location, and everything traditional Bavarian; the Herbstfest offered it all. When in Germany, drink like the Germans do. And that's exactly what I did.
2. Tollwood Festival
Munich is one city that hosts several cultural and sports festivals throughout the year. The Tollwood festival takes place twice a year in Munich's Olympic Stadium and hosts a variety of shows. It is like a melting pot of different cultures that come together to display their traditions on a huge scale. One can savour delicacies ranging from Delhi's Chaat to Mexican Tortillas, partake in silent disco or bhangra, indulge in shopping, hog on French crepes and Belgian waffles, watch international band performances and just go with the flow. If you find yourself in Munich in July or around November-December, don't give this one a miss.
3. Janamashtami in Munich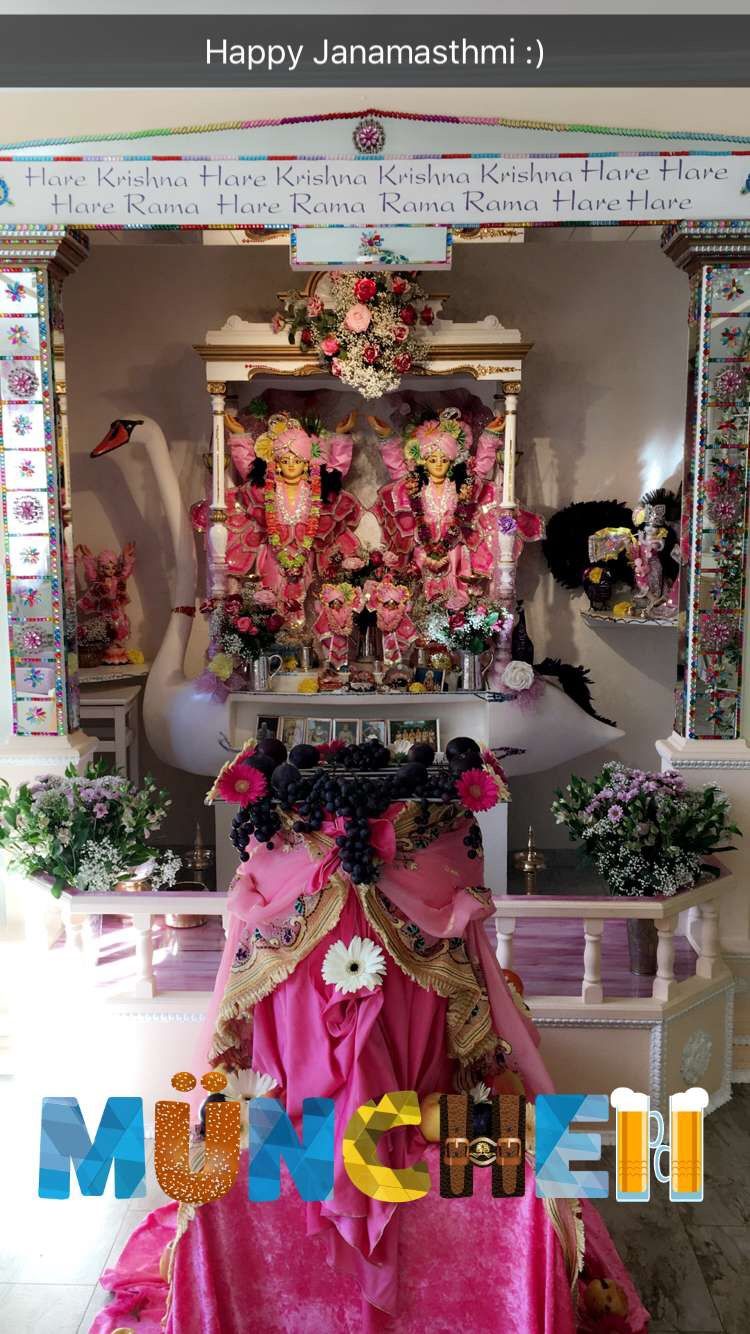 The Hindu festival of Janamashtami fell on one of the days in August while I was in Munich. Just a day before the festival, one of my friends asked me if there was a Krishna temple in Munich and that I should visit one if there was. Acting upon his advice, I googled up the nearest Iskcon temple and found a way to get there. At 5 pm, I was the first one to enter the temple and greet the German priest. The darbaar was breathtakingly beautiful and nothing like you would expect to find in Munich. Indian and German worshipers started pouring in by the minute and within no time we had a full house. The priests started chanting the Hare Krishna Mantra and soon the ambiance in the room had transformed. Krishna had taken over our hearts and minds. It was one of the most surreal experiences I had in Munich. Moral of the story is that no matter where you are in the world, it is important to always stay connected to your roots.
4. Beer. Beer. And more Beer.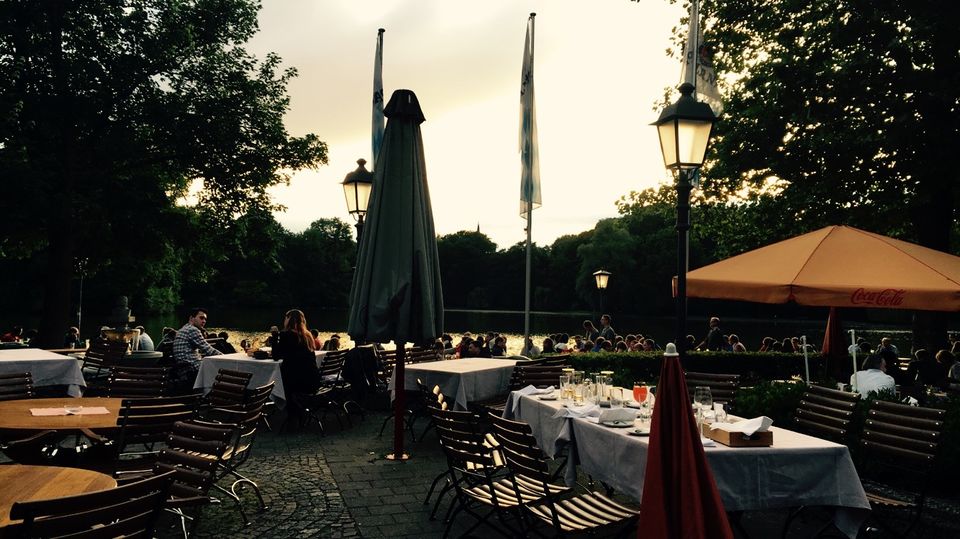 Beer gardens make it to the list of things that Germany has but India doesn't. Munich allows major breweries to brew their own beer and serve it. The Big Six comprises breweries namely Löwenbräu, Hofbräuhaus, Augustinerbräu, Paulaner, Hacker-Pschorr and Spaten. It is commonplace to find people enjoying a pint of beer on benches and tables all around Munich. There are some extremely touristy beer gardens serving overpriced beer in the city center and others which I like to call the 'hidden gems' that serve the same beer at a lower price and that are frequented by local Germans. I discovered two such gems near Hackerbrücke and drank some fresh and fine German beer on a pleasant summer evening. Since I mentioned Hackerbrücke, I have to tell you that if you are a fan of sunsets, Hackerbrücke offers the best view in Munich. Just be there on time with a bottle of wine and someone to share it with, then climb on to the bridge and you'll figure out the rest. Thank me later.
5. Castle Neuschwanstein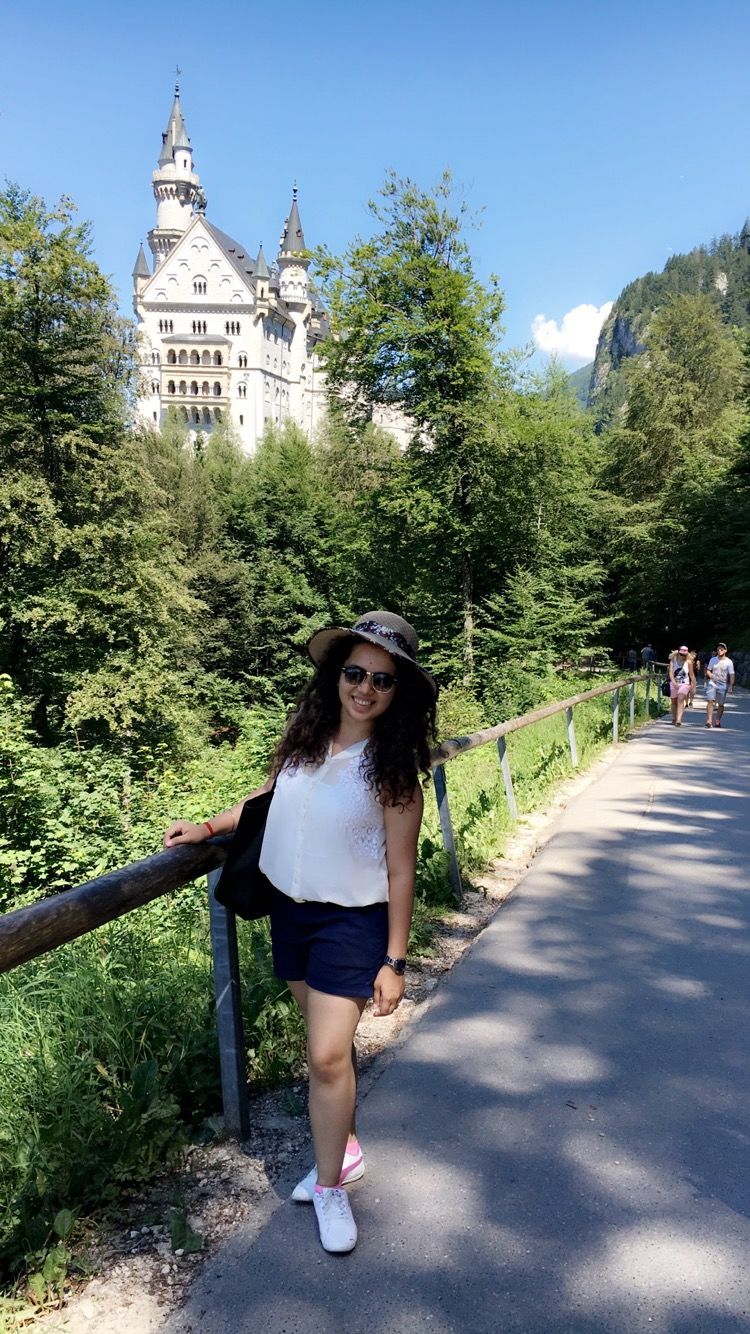 There isn't much to say about Castle Neuschwanstein because it is never going to be enough. Commissioned by King Ludwig II, Neuschwanstein is popularly known as the Disney Castle. Visited by thousands of tourists every day, this is one thing you shouldn't miss out on when in Germany, despite the number of people flocking it. Put on those running shoes, get the camera ready; and you will be on your way to experience a magical yet historical wonderland in the heart of Europe.
6. UEFA EURO 2016 Semi Final between Germany and France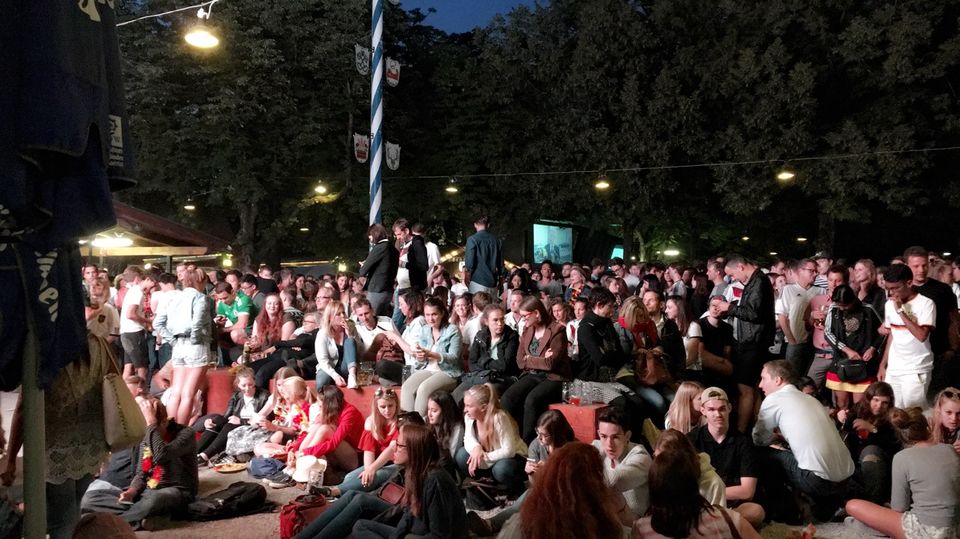 It is an experience like no other to witness a football match when Germany plays another country. If you're lucky, you might get the chance to catch a match live at Allianz Arena when one takes place. Other times, you must attend match screenings that take place in beer gardens and bars around Germany. The football frenzy is undoubtedly next level and you need to be there to know it. It is like that feeling you get when India plays Pakistan in the World Cup. At the screening in Hirschgarten, all I heard was beer mugs clinking, people cheering and shouting, and other ooh's and aah's depending on who missed the goal. That was the UEFA EURO 2016 semi final where Germany sadly lost. Trust me, it is crazy out there.
Tip - Do not forget to shout Tor (goal) when Germany scores one. It makes you look like a part of the crowd.
7. Evening of 22nd July, 2016
In a rather shocking chain of events, Munich was taken by a storm when attacks took place in a shopping center on 22nd July, 2016. Lucky for me, I was a few miles outside of Munich when the attacker opened fire, killing people. The news hit me hard and I was beyond scared. On my return home that night, I saw police vehicles patrolling the streets and people trying to get home safely. As ironic as it may seem, an eerie silence and a state of panic had blanketed the city of Munich. It is not a pleasant memory from my summer in Munich, but it was an important lesson, the one that taught me the value of life and how uncertain it is. Such incidents affect you greatly, especially when you are thousands of miles away from home and family.
Over the course of my stay in Munich, I have had the chance to experience all sorts of crazy ranging from football madness to dreadful attacks. I spent time doing things that a tourist would do and those that a traveller would do. I visited the English garden, ate Bavarian cuisine by the river, wore a dirndl, visited the Stuttgart City Library which is one of the most beautiful in the world, partied like an animal, witnessed the humility and kindness of Germans, visited nearby countries as allowed by the Schengen Visa, and had the best 70 days of my life so far.
It is my belief, that life is a sum of events and there is no single definition for it. Life is a series of throwbacks; one is always in the process of creating moments worth throwing back to. Until you capture another one.
P.S. What happens in Europe, stays in Europe.