'Oktoberfest' - the worlds largest beer festival and travelling fun fair is held annually in Munich, Bavaria, Germany and is perhaps the most epic beer-swill on the planet! It's fame drawing legions of foreigners among the 6 million drinkers who descend on the city, 7 million litres of beer are drunk and over hundred oxen are grilled!
The Oktoberfest is an important part of the Bavarian culture.
The Munich Oktoberfest is also one of the biggest folk festival! The festival which spans over 2 weeks is held annually in a meadow, named Theresienwiese, just outside Munich's city centre. Locally it is also called 'Wiesn'. The festival is a huge crowd puller and thus, as a rule, accommodation and transport has to be booked well in advance.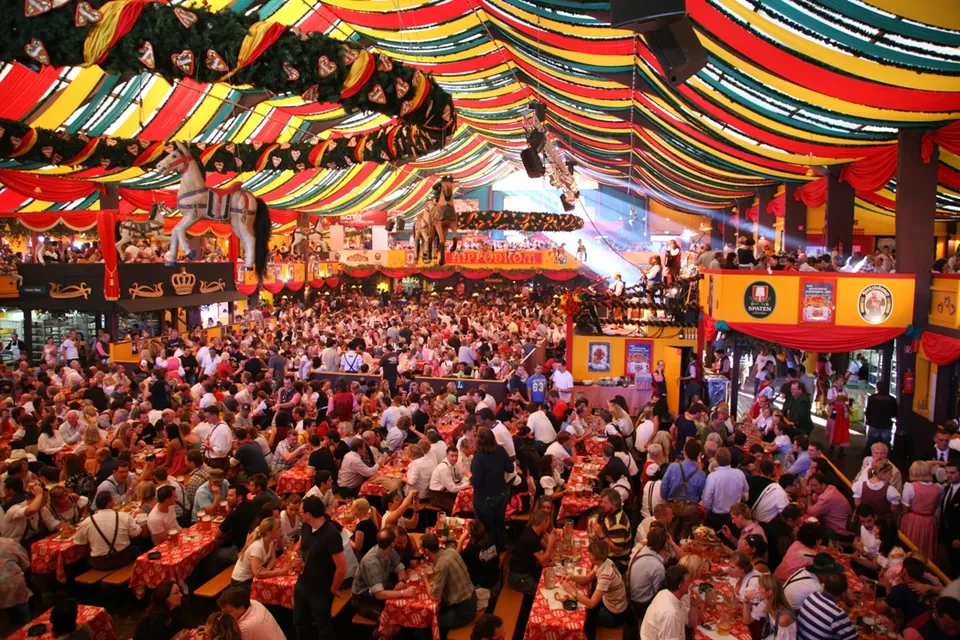 The funny part is, that though the name of the festival states October, the festival gets over in first 2-3 days of October, as it actually starts from mid-September. Thus most of it takes place in September and it concludes in October. This year's (2018) dates were September 22 - October 7!
The original Oktoberfest was held in October 1810, in the honour of the wedding between Crown Prince Ludwig of Bavaria and Princess Therese of Saxony-Hildburghausen. The celebration took place for full 5 days and the burghers of Munich were invited to eat, drink and be merry. Everyone had a blast during this celebration and thus it was decided to have such a feast every year . In 2018, the festival marked its 185th year.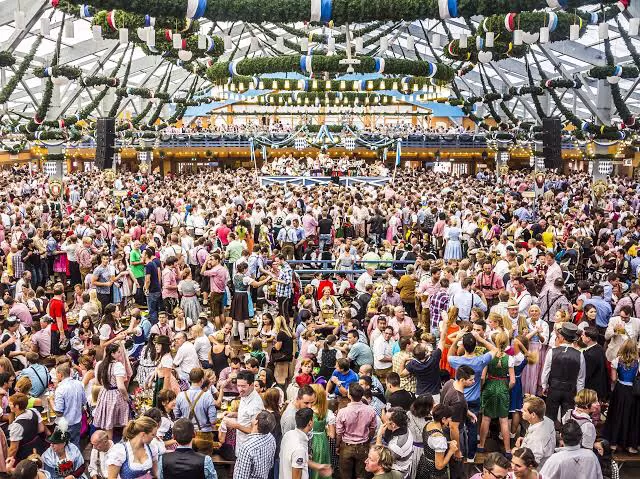 The opening day of the festival is marked by a colourful parade of carriages, floats and people in a variety of costumes winding its way through the streets of Munich. The general hours of the festival are from 10am-10.30om (from 9am on Saturdays and Sundays).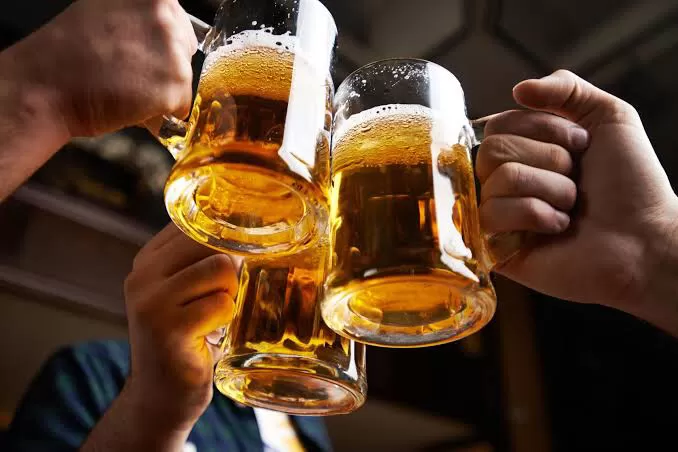 The only beer that is served during the festival is the special type of beer originated in Bavaria. This beer is also called as 'Oktoberfest beer' and it comes from breweries such as Augustiner, Paulaner and Spaten. The cheapest beer will cost you around €10.80 per litre and the most expensive will cost you around €11.50 per litre, and it soak it up you can have roasted chicken, knuckles of pork, freshly smoked fish and lots of gingerbread.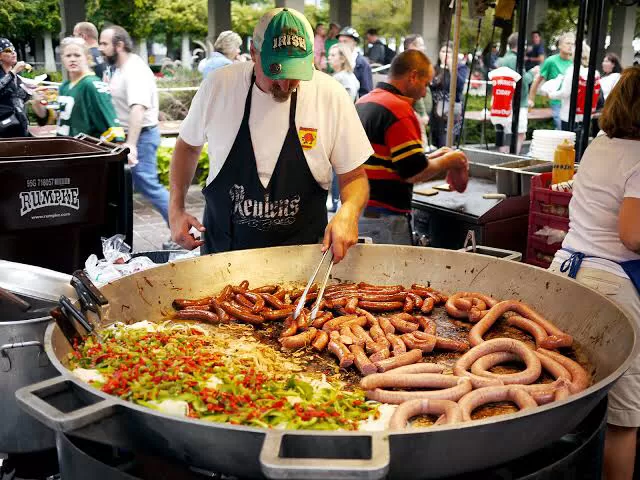 If you don't like beer, then Oktoberfest is not for you! As other drinks, including water, is way too expensive. You can opt some excellent German wines. There is cafe called 'Bodo's cafe' where you can find all types of pastries and coffee.
But it's just not only about eating or drinking. There are a lot of fairground attractions, such as rides, merry-go-round, candy floss stalls and shooting galleries. This year, they introduced a new ride called 'Chaos Pendel' which is a swing and a slingshot that has 2 cabins and can accommodate 8 people inside, each going in all possible directions.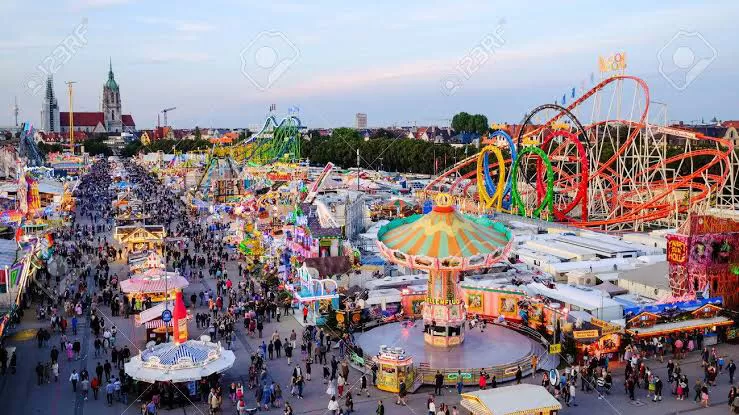 Dress code is mandatory for people intending to be a part of the festival. A traditional Bavarian dress for both men and women is compulsory, and there are a lot of shops from where you can buy them.
The celebration is happening at differently themed tents. You can choose to go in which ever you like. There are total of 14 tents. Most tents offer traditional Bavarian music. To get a more rounded feel of the event, try for the tents like Hackerbräu and Winzerer Fähndl. The largest tent is the 10,000 seater Schottenhamel, where the first beer of the season is poured to rapturous applause and cheering.
One song that you will surely come across is "Ein Prosit der Gemütlichkeit" and will stay in your head for a long time!
Any thoughts of planning your next October, right away?