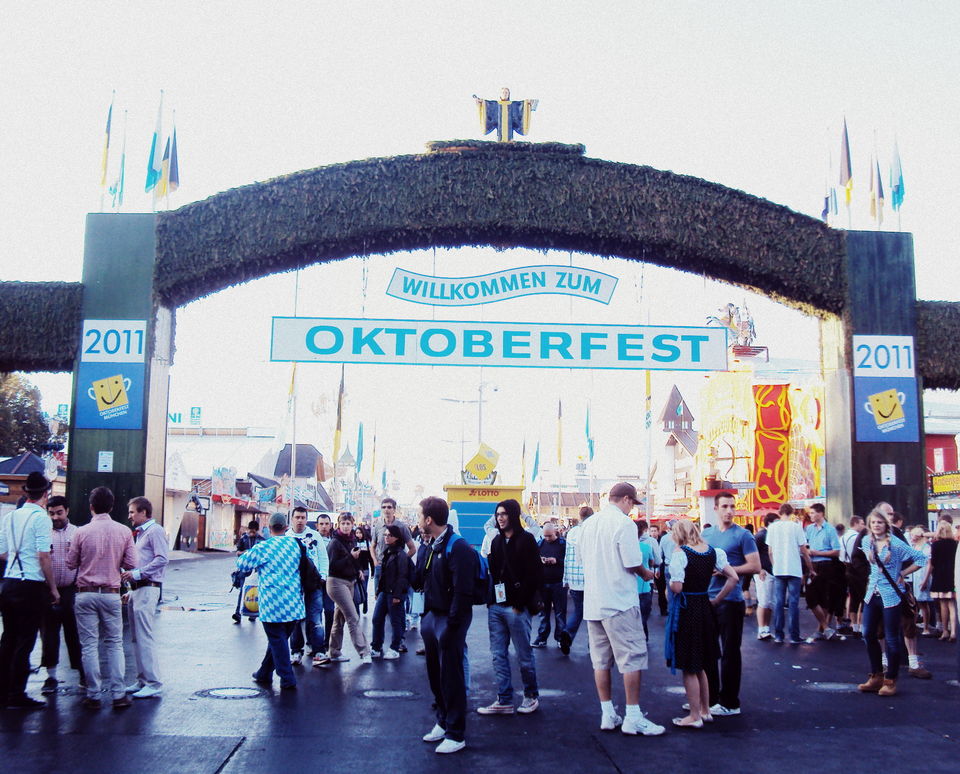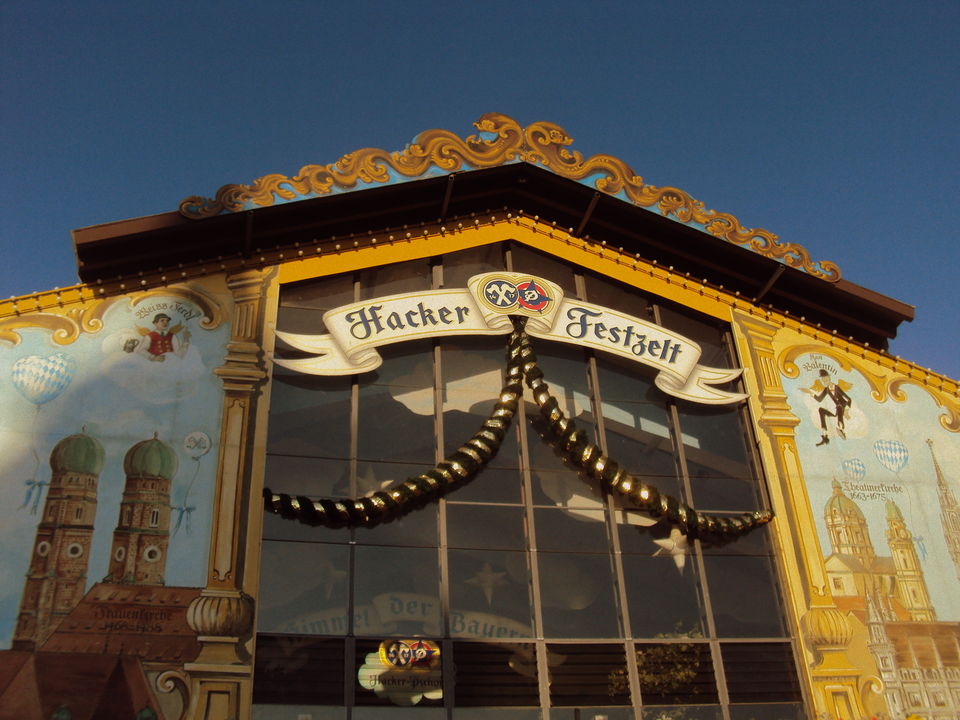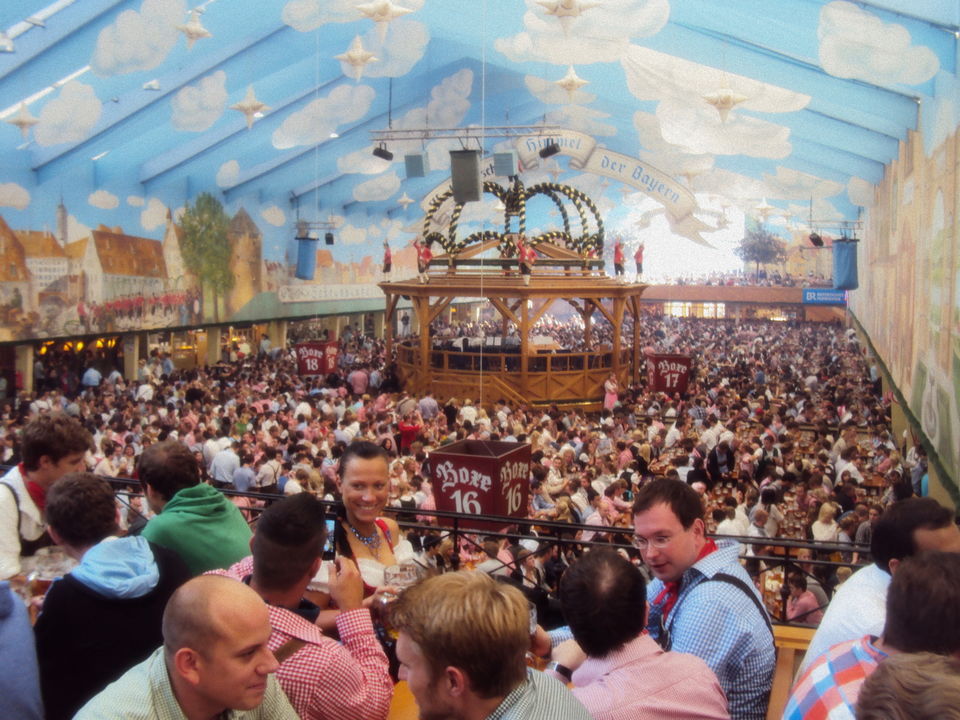 Guys..give me one word for Beer, Bavaria, People from round the world and an exciting 15 days long Festival. Yes, you got it right. It's OKTOBERFEST.
World's largest beer festival, Oktoberfest is held in Munchen every year. It starts in the 3rd week of September and concludes by the first week of October. And yes, it is all about the Beer! Only five breweries meet the criteria set for Oktoberfest beer and are allowed to serve here.
I was lucky enough to be in Germany around the time, and hence, I and my friends picked up our bags and started out for the Bavarian Capital. We realized the popularity and the scale of the festival when we could not get any reservations in trains. All trains were overloaded with passengers standing (first time I saw this scene in Europe!). When we stepped into the Munich Station, somewhere around nine p.m. I got the feeling of having stepped into a fair. People dressed up in Bavarian costumes, singing out loudly, were all around the station and outside. It felt as if the Fest started in the station itself. The energy and magic of the moment were overpowering. But we had to find a place for the night first. And of course, we didn't find any. We were exchange students and were on a budget. Only a few hotels who had rooms left were charging exorbitant prices. So, here's what we did, and it turned out to be quite a night. We roamed the streets, taking in all the joyous spirits and finally retired for the night in the station. Yes, we slept in the station. A different experience altogether, but with so many people doing the same, it felt like we were in a very large dormitory.
The next day we rushed to the Oktoberfest arena as early as we could. It felt like I had been transported into a magical land. Colorful huge tents were throwing us welcoming signs. We decided to go into "Hacker Festzelt." A one-hour stand in the line and the doors opened welcoming us to the magical land. You would not believe how many people were in this tent. Our tent was very big, and they had a Bavarian band playing out popular hits.
I am somehow failing to describe the vibrant and infectiously energetic vibes that were going around the place. It was initially difficult to find a place to sit. We found a table with an Australian Group. They were friendly. And then we did what we had come there to do. Ordered the famous Bavarian Beer. It was 10 euros for a 1 L glass of beer. Their beer is called Hacker-Pschorr and is the richest beer I have tasted till now.
On getting out of the tent, we went straight to the area of swings and rides. I am not a big fan of these rides, but my friends are super crazy about them. So while they had the times of their lives on these rides, I went out to explore the Bavarian Cuisine. A lot of variety to choose from, and especially if you have a sweet tooth. I loved the schokolade.
I feel lively when I think about my time there. Made a couple of new friends during that journey, and had a memorable time with my friends.
This post is dedicated to all the Beer Lovers. I hope it makes some of you catch a flight to be part of this year's OktoberFest.
This trip was originally published on Travel with Swagatika