Well well well !!! This is my first blog post in Tripoto and am quite confused, from where to start or end. But I can assure you guys that this won't take much of your precious time, rather will put a remarkable mark in your hearts♥️.
Being raised as a girl in Indian family is a challenge in it's own. I have dreamt of travelling with my friends from my junior School, and was not able to meet that craving until now♥️.
The trip to Munnar was more or less like rejuvenating yourself, especially the cravings for travelling solo. Me and my college friends has decided to try out a girls outing for various places , but as you know planning always end up to 3-4 people, much less even solo.
Right! Well I was lucky enough to have 2 more people to join me on this trip. Since we were all girls , arranging all the Itinerary yourself was a challenge for us. People do tends to give various ideas but we wanted a budgeted and comfortable journey in all.
I have seen many travellers pages in Instagram as well as Facebook. But 'Tripoto' was one of the unique page which had caught my eye. While Curiosity hits its mark, I registered and requested for a Customized package to Munnar. I was not expecting a reply or a call or any kind of response from this page. But like I told , luckily I got a response back from Tripoto team within half a day, and was kind of shocked. As really any of these pages works with such Discipline. Well after that I can say everything went as perfect as it should be and we finally reached our destination peacefully.
While talking about Munnar it's always about the Lush green Tea plantation spread amongst the hills. The mother nature showing it's finest form. What fascinated me is not only the tea plantations but the soul touching Sunrise which we were sure, we wont be able to make it.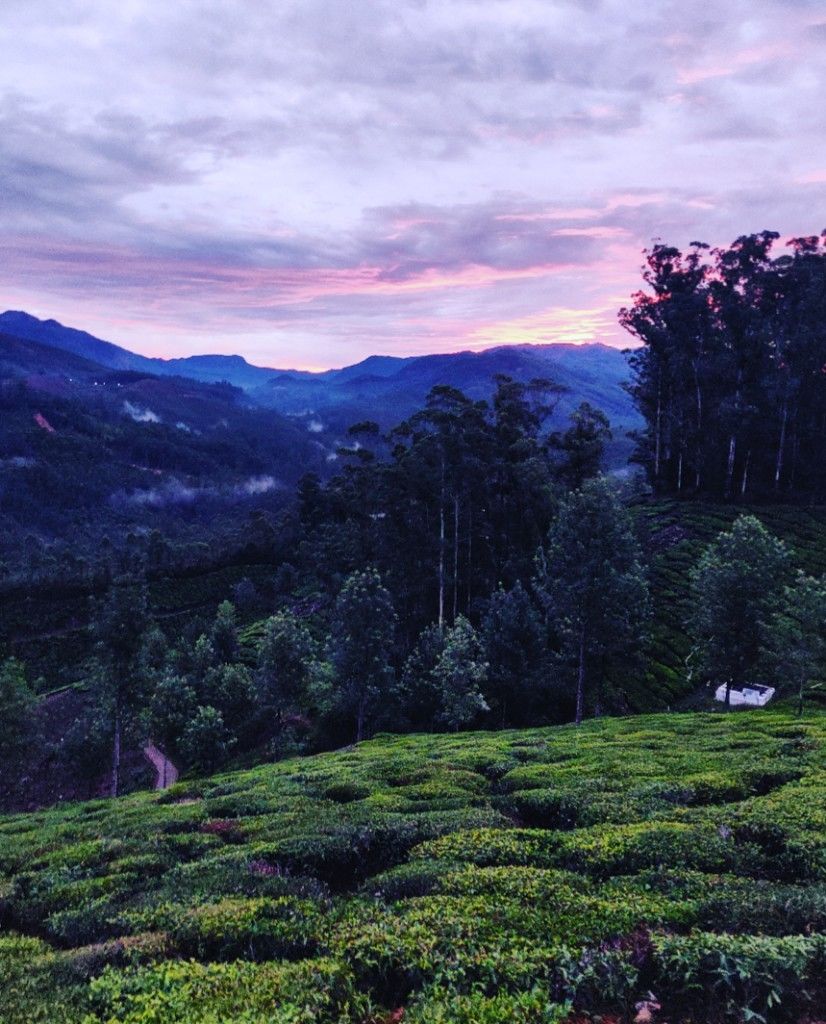 We were heading for a different place for sunrise away from Munnar about 1.5 hours journey. But destiny has it's way and we lost our route and landed in Devikulam hills. I am still thankful to our Cab driver who actually woke up at 3am midnight and took us to this remarkable place. One dialogue from Om Shanti Om Movie, always reaches my soul whenever I get more than I expected. i.e "Kehte hain agar kisi cheez ko dil se chaho , to puri kainaat usse tumse milane ki koshish mein lag jaati hai".
Well here's this case, we were literally trying from 2 days to see the Sunrise and finally destiny took us to this soul touching place 😍.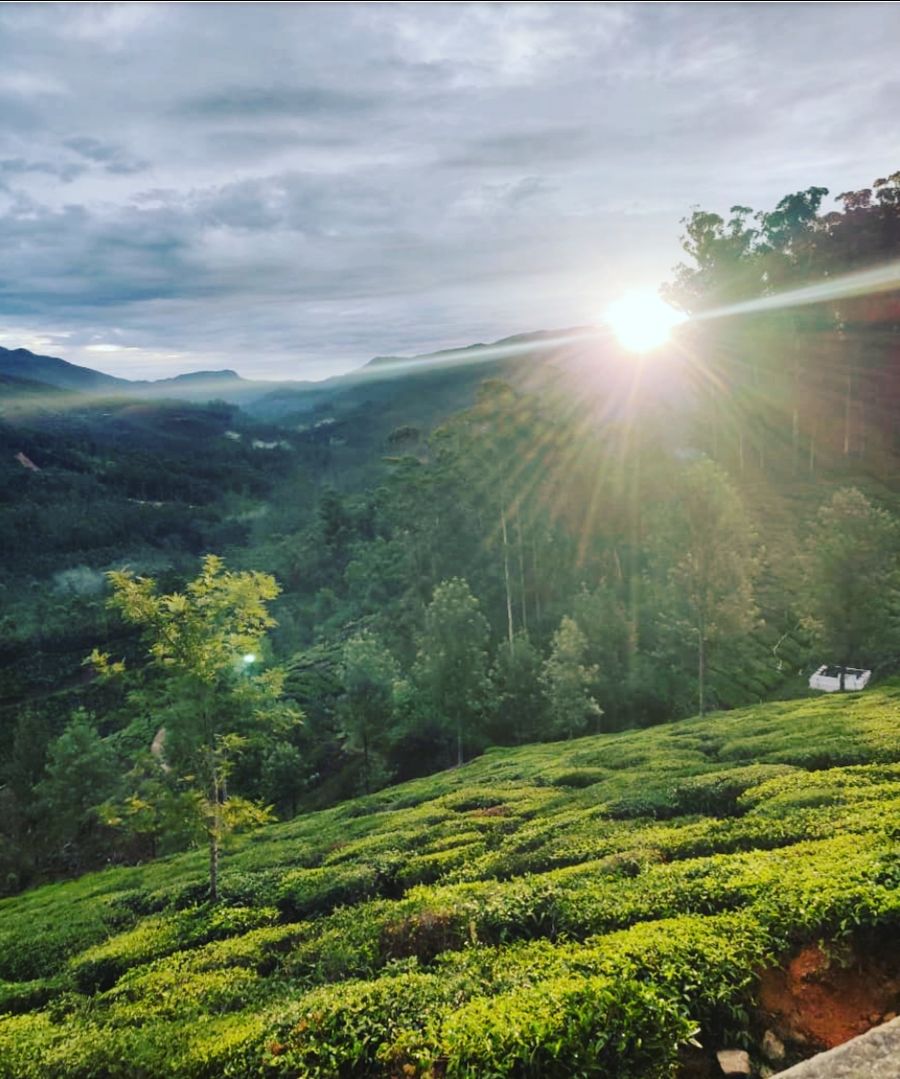 The 2.5 hours spent here from twilight zone to bright sunshine was unbelievable. I still have that moment carved to my heart. Such a spectacular Sunrise comprises with the dark clouds, covered hills with forest, pine trees, tea plantation, fog , everything acting like a chocolate chips in a Cookie. I was totally zoned out from the real world was just fantasizing the beauty of the nature. This is exactly which we want out from our busy life Schedule. I got my inner peace in this place and hope you guys too enjoyed this remarkable Sunrise journey ♥️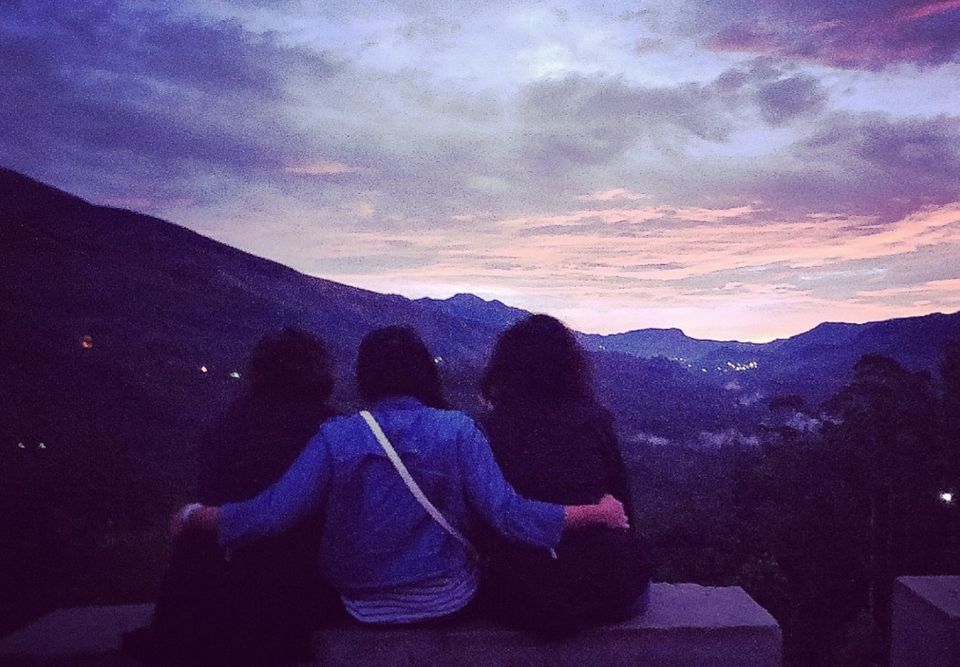 Hoping this post brings a inner peace within you and would like to share more spell bound places with Tripoto soon.♥️
Also special Thanks to Tripoto to give me such a beautiful journey experience. Will Love to continue travelling various other places with you guys. See you soon.😁