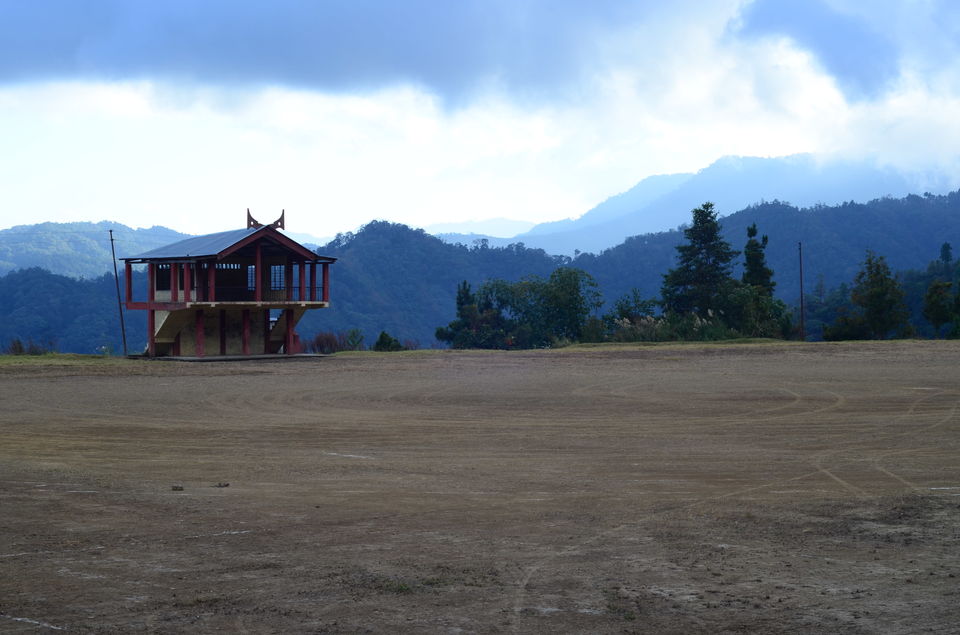 When we start looking up places in the Northeast, on the internet it does look like comprehensive results of your search, but it really isnt unless you go there. It is because so many parts of Northeast India remain either unexplored or dangerous and thus, forbidden by the Government. In villages like Tuophema, you will find signs of tourism, but for a traveller looking for the authentic cultural experience in the Northeast which is a region of tribes, Porba is the one of the best places one can visit.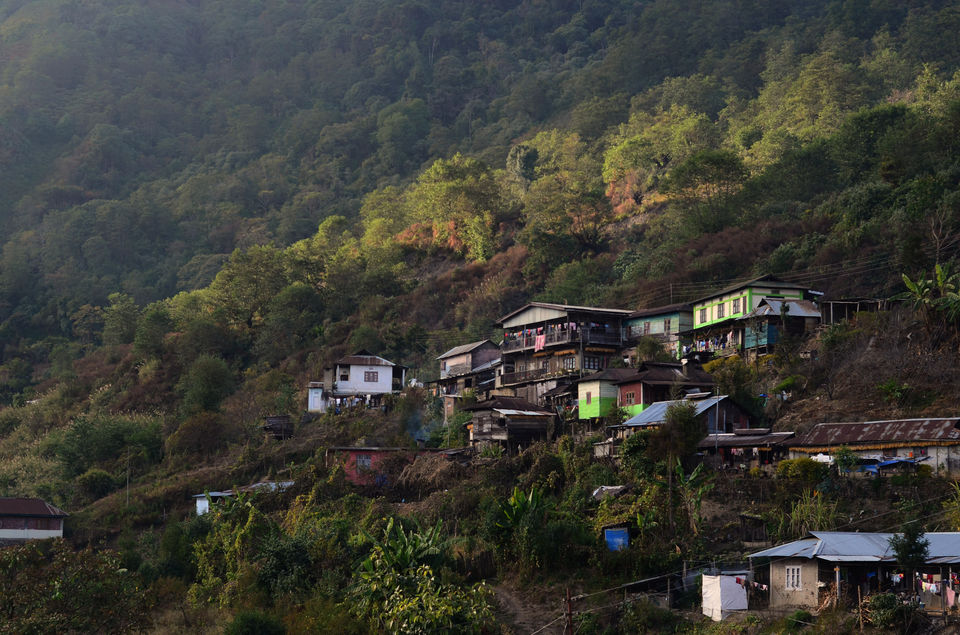 After Footloose Magazine published facts and stories about the life of the Chakhesang tribe in Porba, it became known to people that a village like this even exists.
Things to do:
Play soccer on the hills
Porba has a huge field on the hills where every evening the kids from the village play soccer. Join them to have an amazing game on the northeastern hills.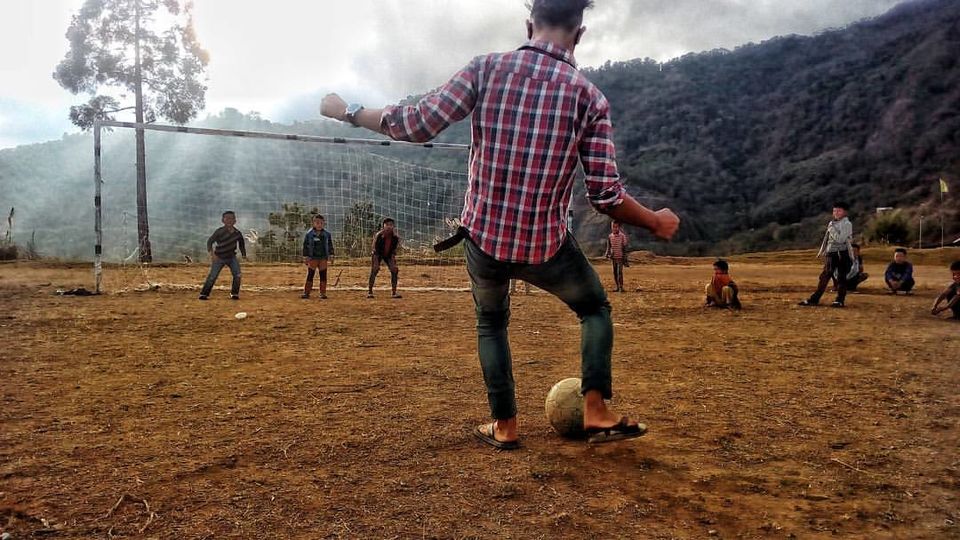 Experience the tribal life
The Chakhesangs are one of the most prosperous tribes in Nagaland and are extremely hardworking people. A major part of their livelihood depends on upholding and practicing their traditions to keep them alive in this age. So every weekend, something or the other is organised by their people at the town hall. Visit there and witness their culture and tradition.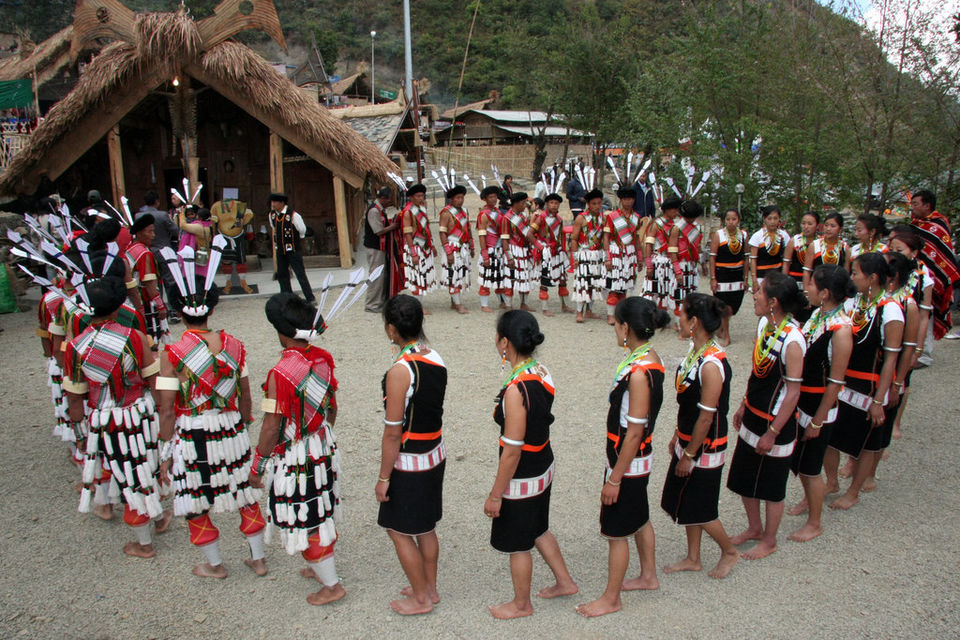 Visit the National Research Centre on Mithun
Mithuns or gayals are large domestic bovine in the Northeast, Myanmar and China. They are hybrid descendants by crossing wild gaurs and cattle and now they wander in the wild all across the Northeast. The National Research Centre is a must visit in this village if you are interested in agriculture and wildlife.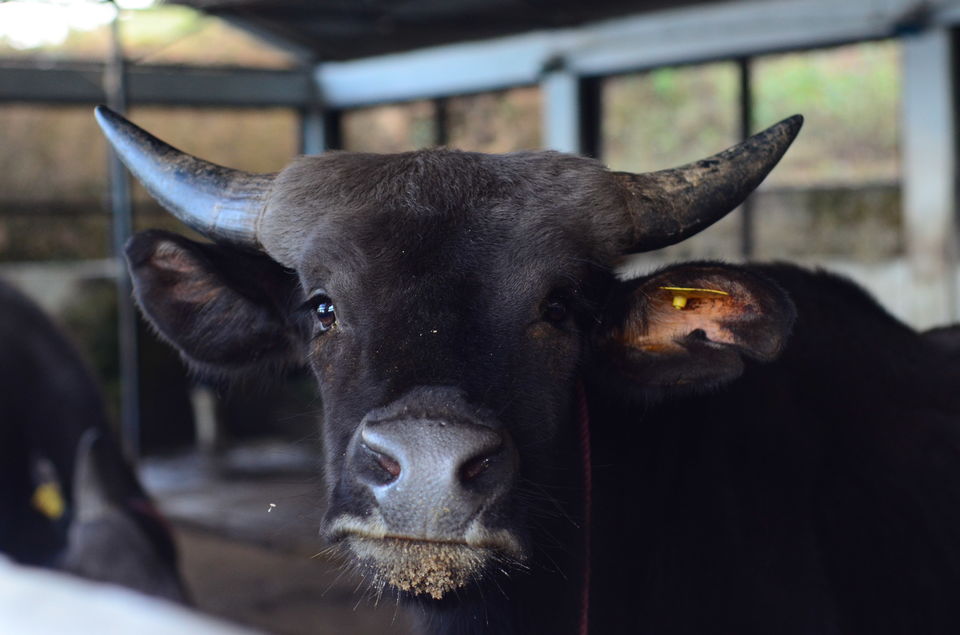 Visit the town of Pfutsero
Pfutsero is a town where you will stop before you reach Porba. It is the highest and the coldest town in Nagaland. During April and May, the festival of Khezhas Tsukhenye is celebrated all around Pfutsero. But even if it is not a festive season, this town should not be missed.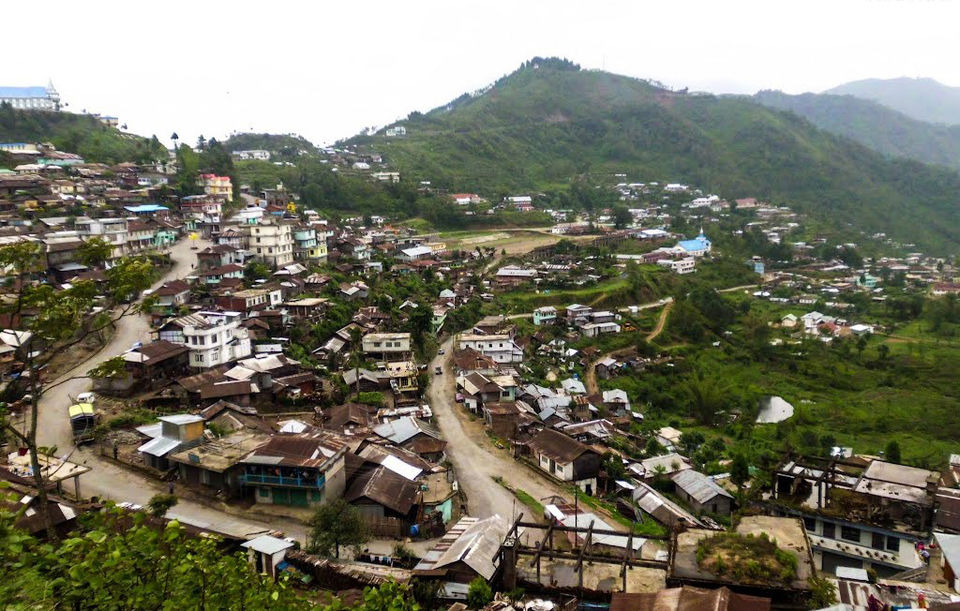 Drink Zutho, the Naga local beer
Zutho or local rice beer is consumed all over Nagaland and Porba is one of those villages whose Zutho is praised because of its quality. Do not miss this unique drink when you are here.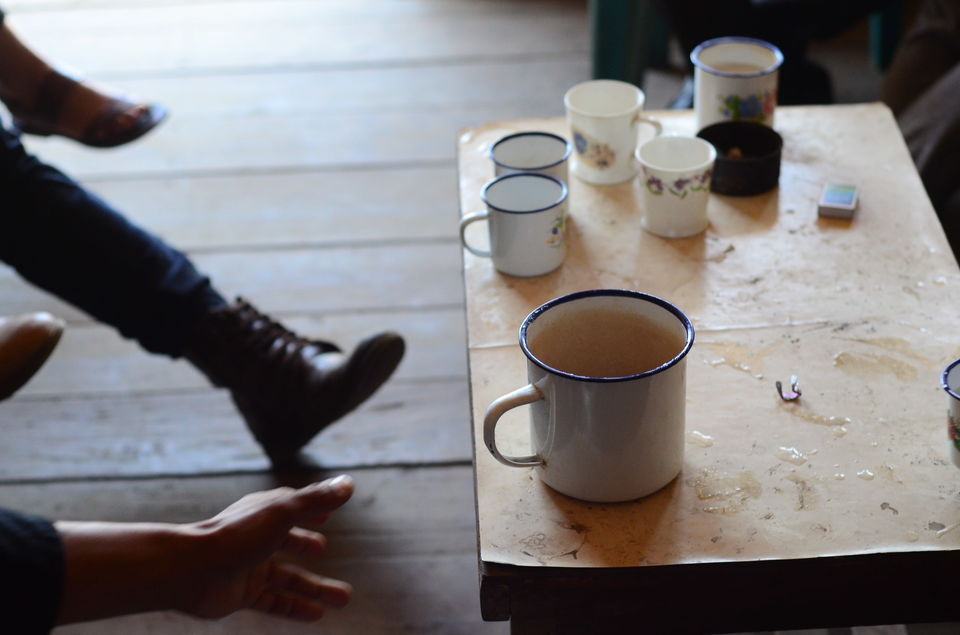 Food:
Pork-rice
Pork is what Nagas in villages eat almost everyday and in winter, it is a regular thing. Pork is dried and used for days. This is cooked with gravy and vegetables and is served with rice and boiled cabbages which is a delicious meal to have.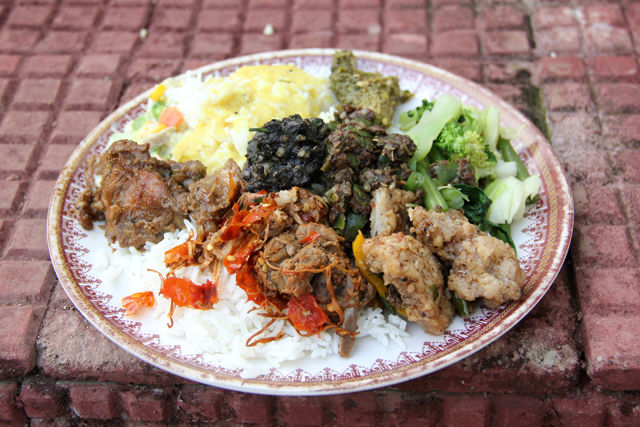 Kiwis
Porba has large kiwi plantations around it and you will be offered kiwis at any home you visit in Porba. It is healthy and this village has no end to kiwis. So keep eating them.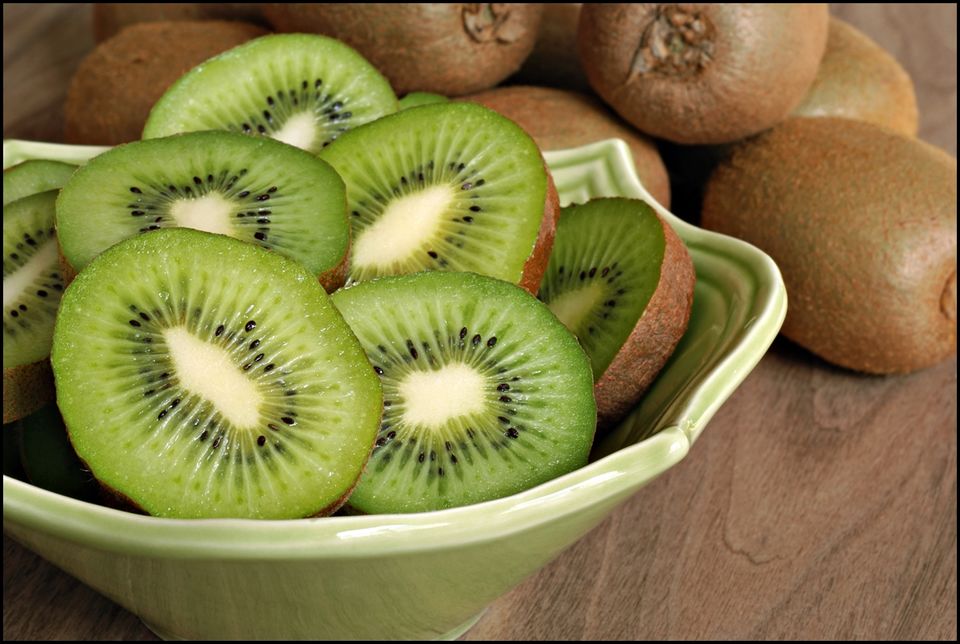 Wild Apples
Wild apples is another abundant fruit in Nagaland. In Porba though, they are a bit too much. These apples are dried and then consumed like we eat dried indian gooseberry or amla. Wild apples are way sweeter and has good health benefits.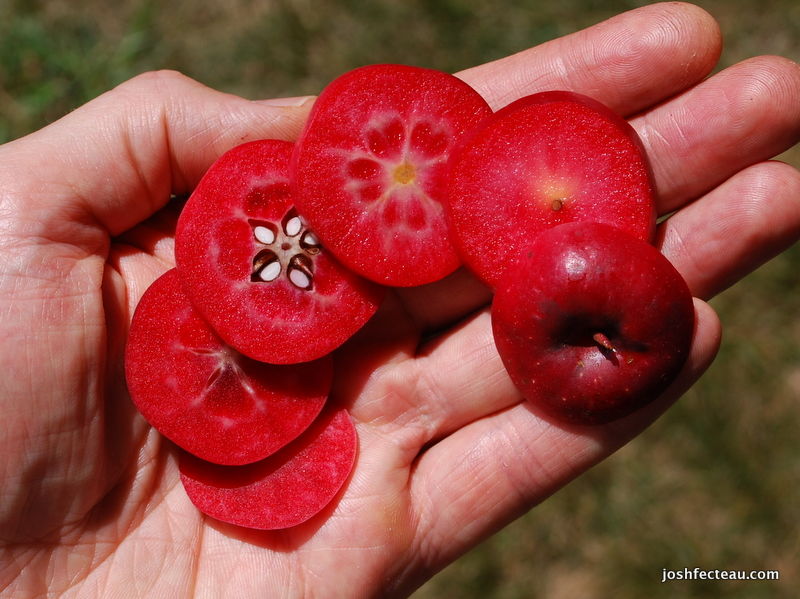 How to go:
By Air:
Take a flight to Dimapur airport. Another option is to take a flight to Guwahati airport.
By train: Numerous express trains go to Guwahati. From Guwahati, you get a local train to Dimapur which is a 5 hour journey. From Dimapur, you get a government bus or a shared taxi or a private vehicle to Kohima.
By car: From Kohima main bus stand, you can get a private vehicle to Porba.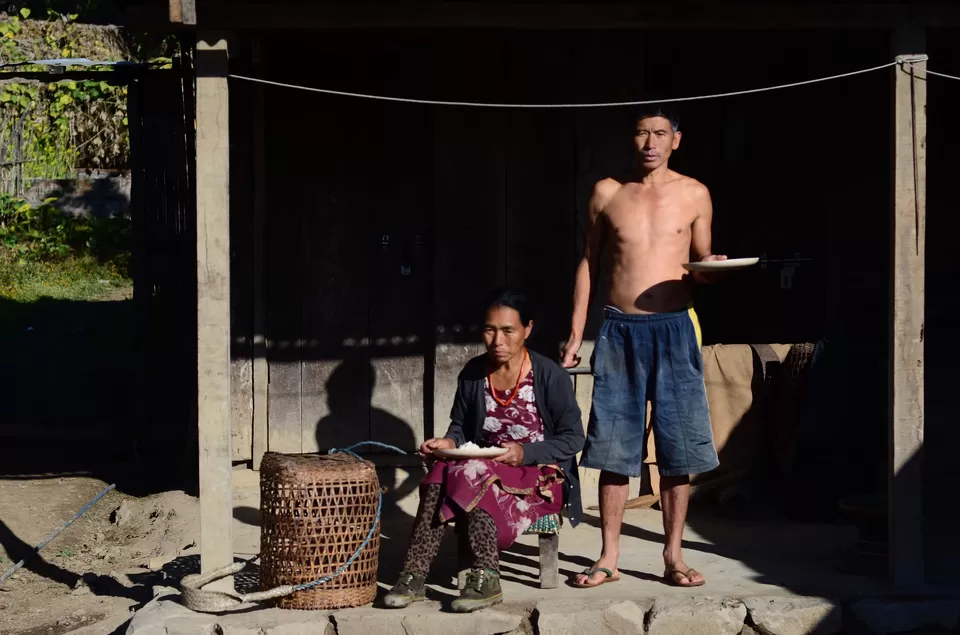 Accommodation:
There is only one guest house in Porba which is affiliated to the National Research Centre on Mithun. You can contact them to seek accommodation at this guesthouse. Contact them at 03862 247340 or mail them at director.nrcmithun@icar.gov.in
However, people in Porba are extremely kind and humble and welcoming. So why not get a local experience instead of staying at a guest house. The following people could be contacted to get accommodation and private vehicle to Porba: Rukuvo Sakhamoh - (+91) 9402828940 and Ato Chiero (+91) 9862585069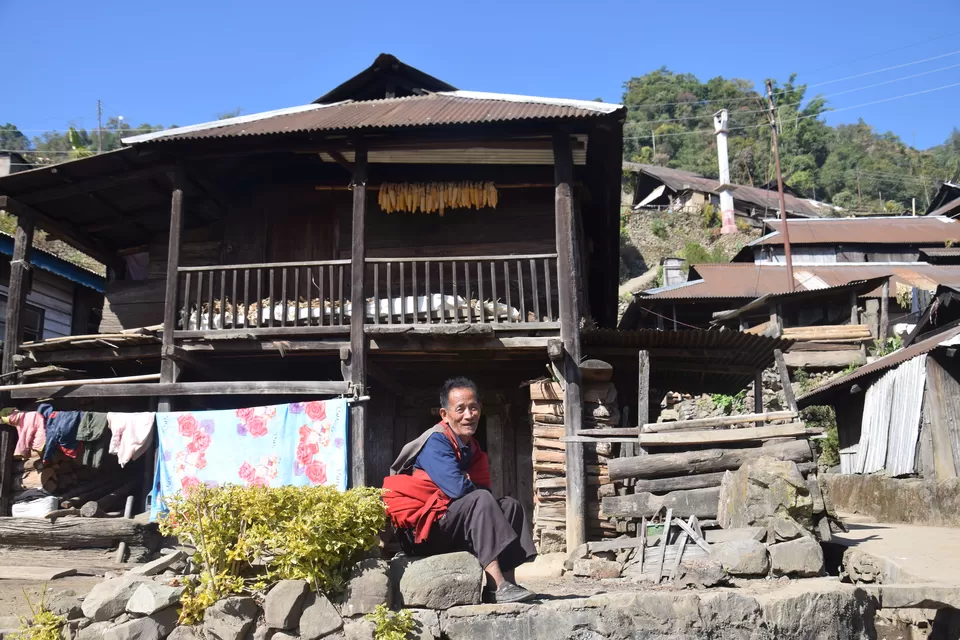 When to go:
The best time to go to Porba is between October and April.