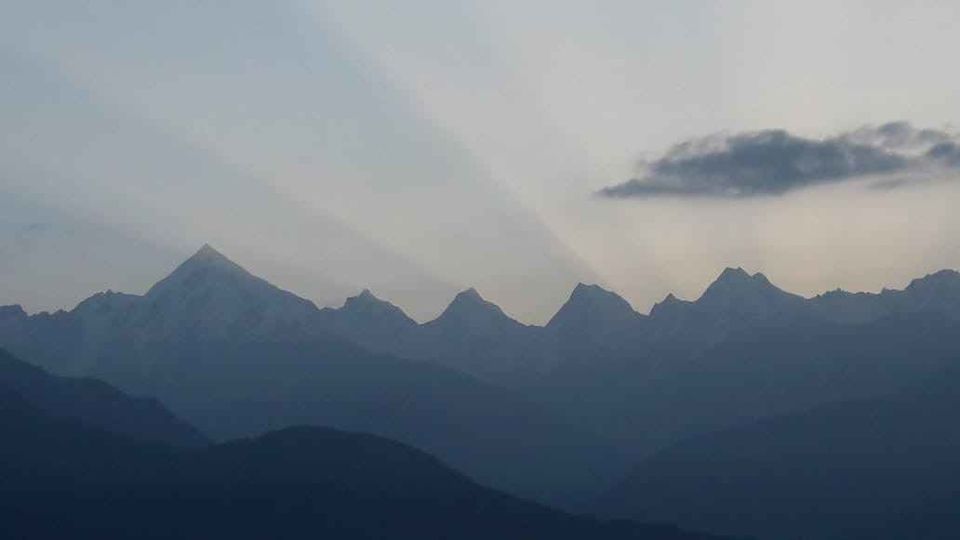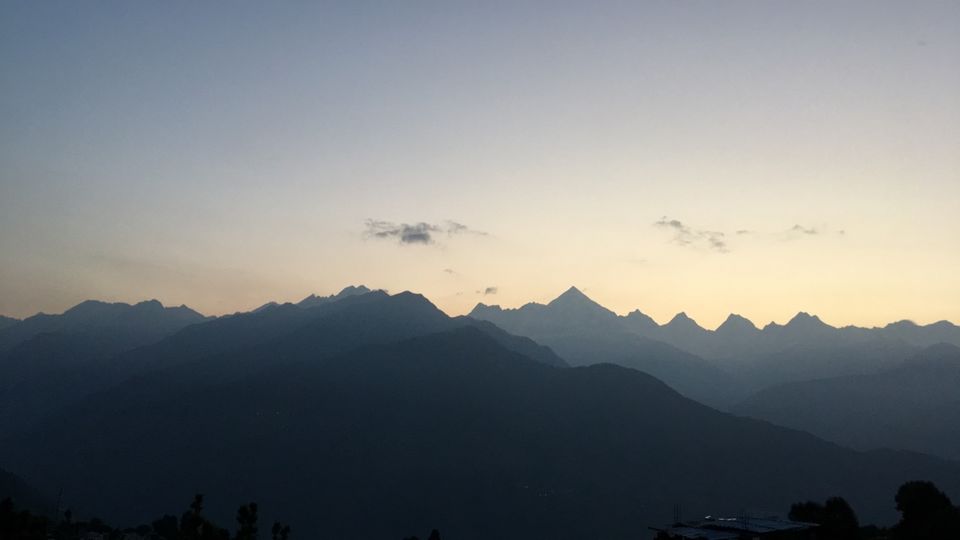 Wanna savour the awe-inspiring glimpse of the panchachuli peaks, or maybe trek through the colossal mountains and green pastures? or both? Keep Reading!
As per legend, Munsiyari had a role to play in the lives of pandavas brothers of mahabharata. It was the place from which pandavas ascended their journey to heaven. Tempting? You will believe it once you visit this beautiful gem not marred by the hands of mankind.
We begun our long excursion from nainital by hiring a taxi.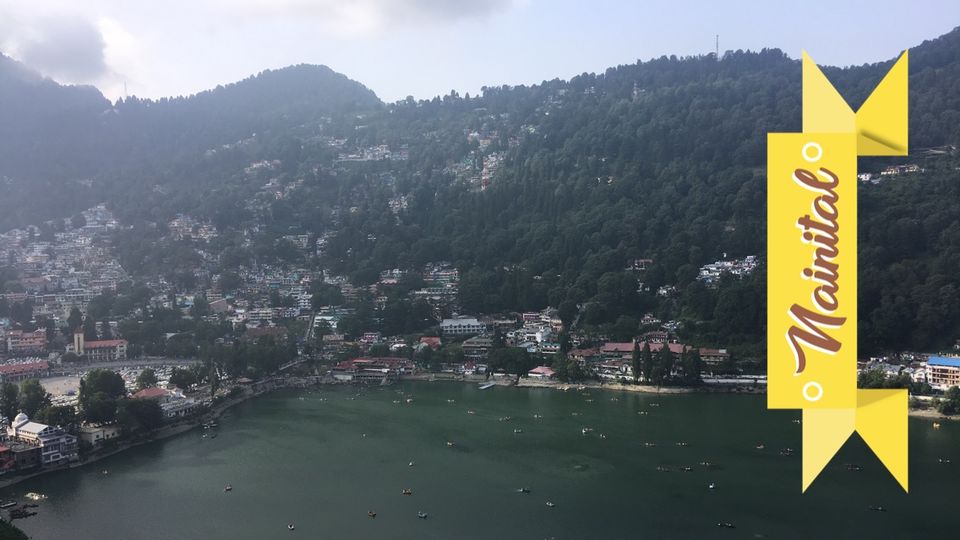 Nainital - A Quaint little town situated in the foothills of kumaon range in the himalayas. Gorgeous Colonial structures with the lake 'naini' as the epicentre of this amplifies the beauty of anything you do there. Streets are full of spicy food and yum desserts to satisfy your sweet tooth. One can boat in the lake by buying a ticket to the boats available on the government authorised offices established on lake bank.
The peace in the wind and helping nature of local people gets to you. Be it any hotel in this small town, the view is mesmerising.
Skip the view of old, tarnished skyscrapers and go in the arms of mother nature for a change.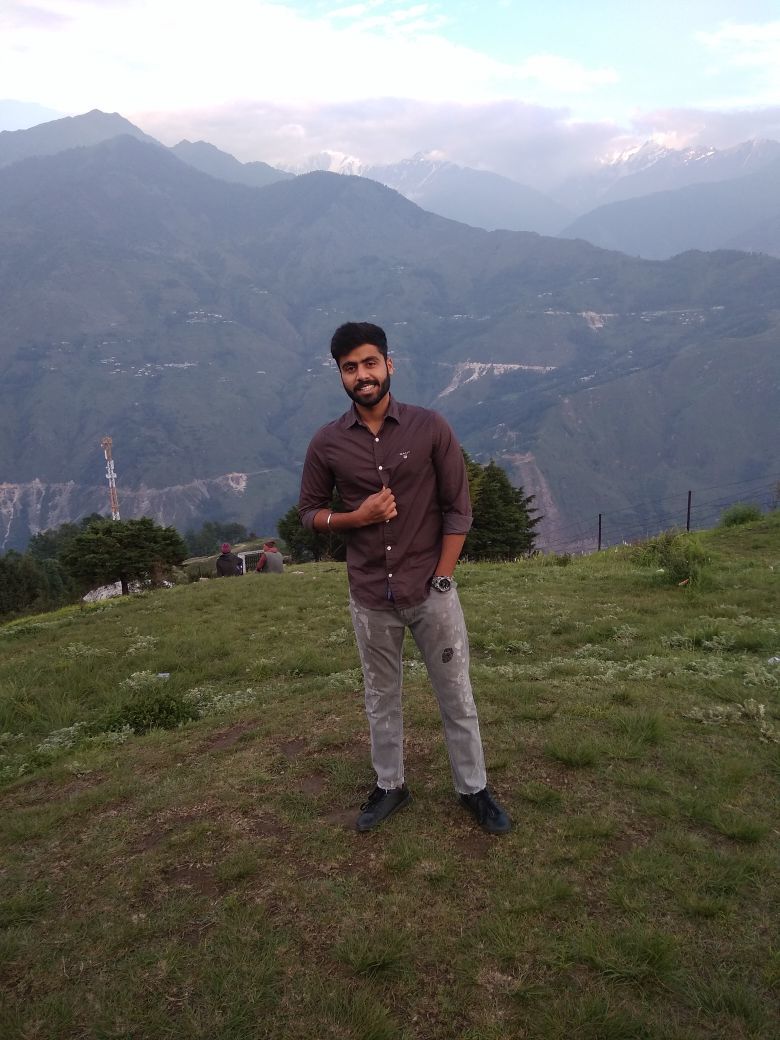 Just like any journey, we needed breaks too. We spent a night in this small town kausani which is located under the sheath of dark green hills and scarlet sun in uttarakhand.
Offering a panaromic view of massive himalayas, this small town is a weekend getaway for people living in nainital. Be it any weather, the climate and air was chilly at night (don't go on my shirt in the above picture :p).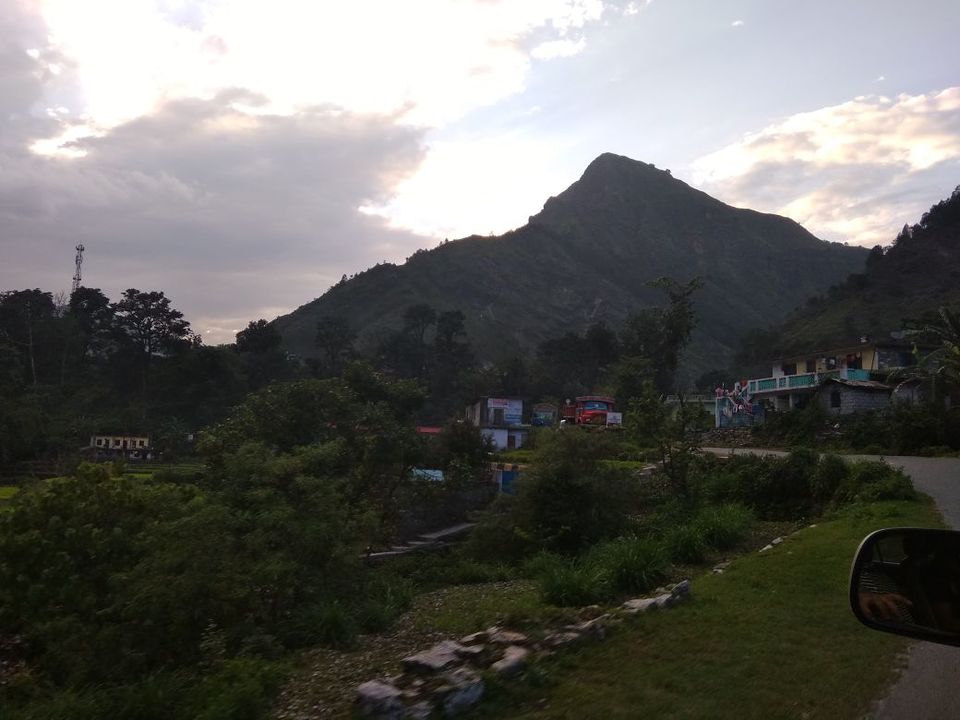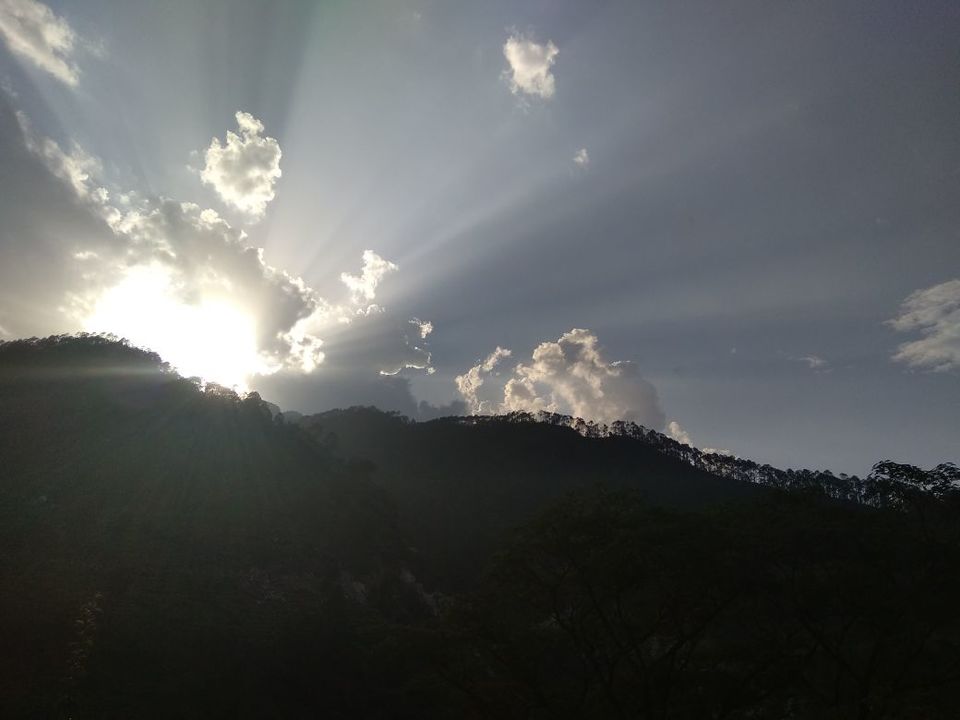 Early morning we departed from kausani, The badlands were not so bad after all. We had to stop the car and capture the breathtaking view after all.
After a long tiresome journey, we finally reached munsiyari - nestled in the snow capped peaks of the himalayas, it was already offering us splendid vistas of nature. The name means ' little kashmir' and it was justifying its name.
Bird watching, Shopping and trekking are few activities you could do here. Apparently, we chose the latter one.
We took a hotel and i was shocked to see the view i could witness right from my bed.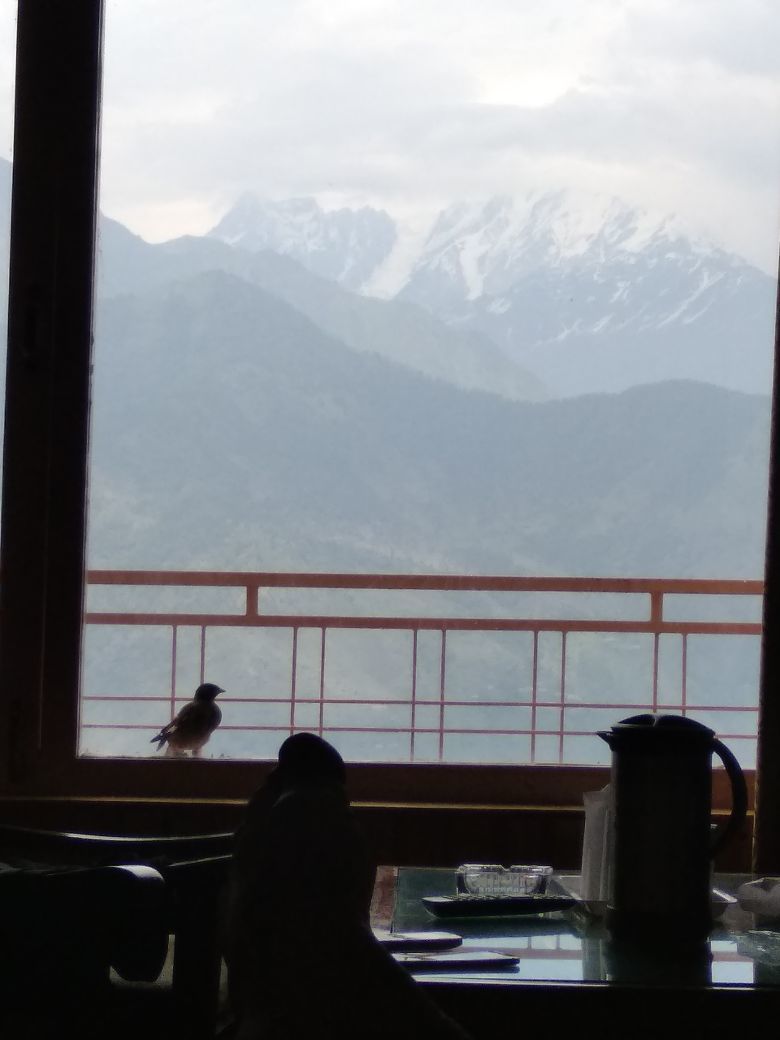 It was something majestic. There was negligible cell reception though. We made sure we have sufficient cash in hand as the ATMs over there are almost out of cash.
We started the trek around 10 a.m. We started admiring beautiful creativity from the first step. There was a warmth of mother nature's affection and each feeble ray of sunlight. Though there were all clouds and storm during our trek, but at times, there were sunlight. This rapid weather changing tendencies and this unpredictability is what keeps us trekkers at bay.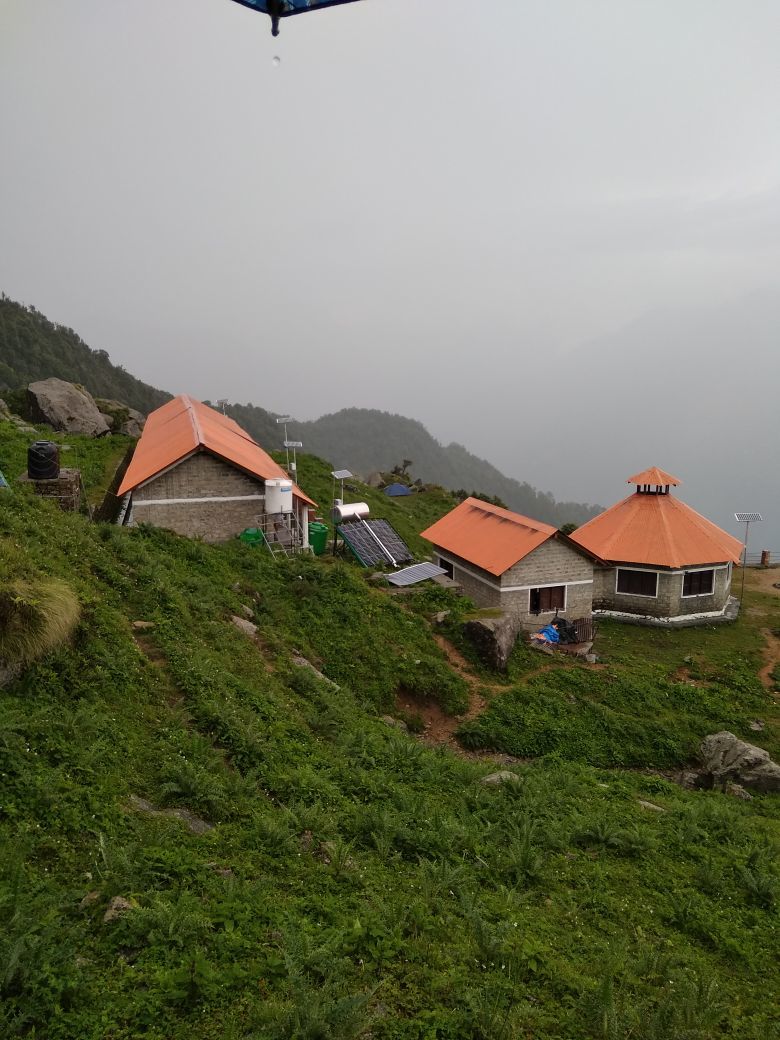 Call it enchantment or magic, it is so mesmerising to see these peaks change their colour from white to orange and then to red. according to the sun rays. The sky with vast meadow beckons you.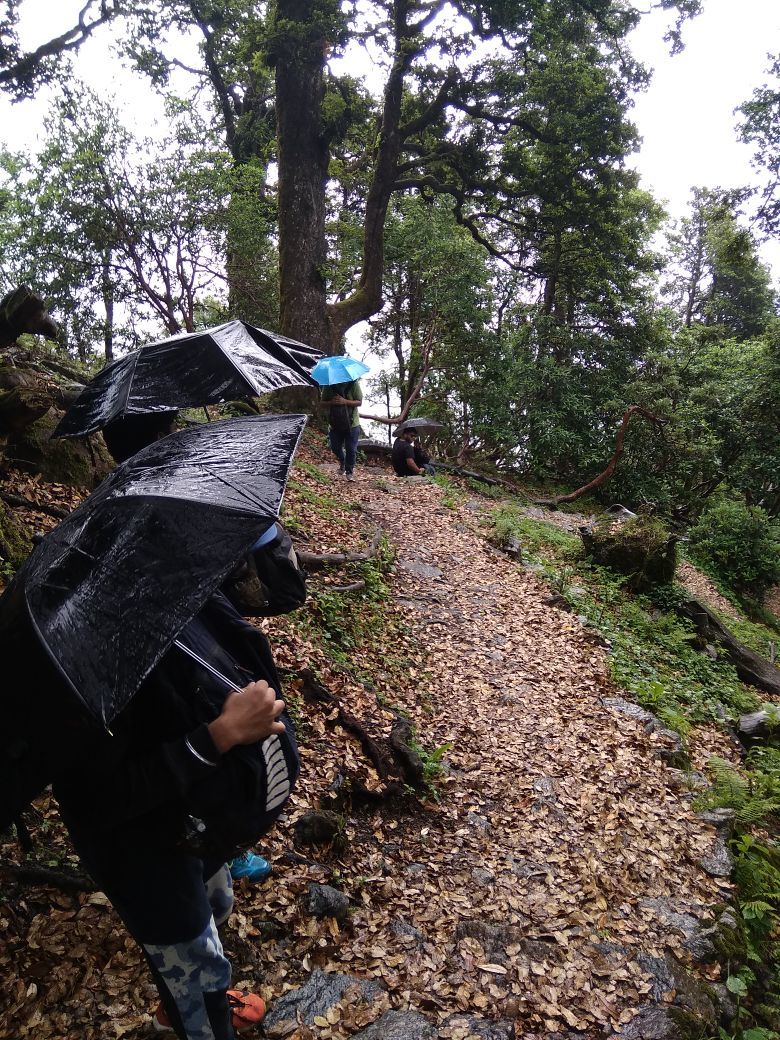 The trails were majorly remote. You won't feel alone in your way. Sound of wind, birds and maybe thunderstorm will accompany you in your way.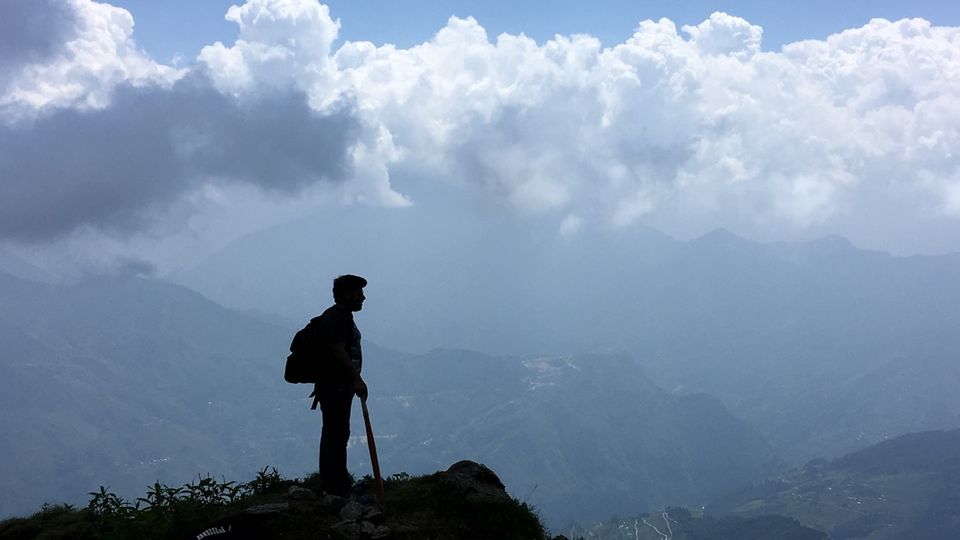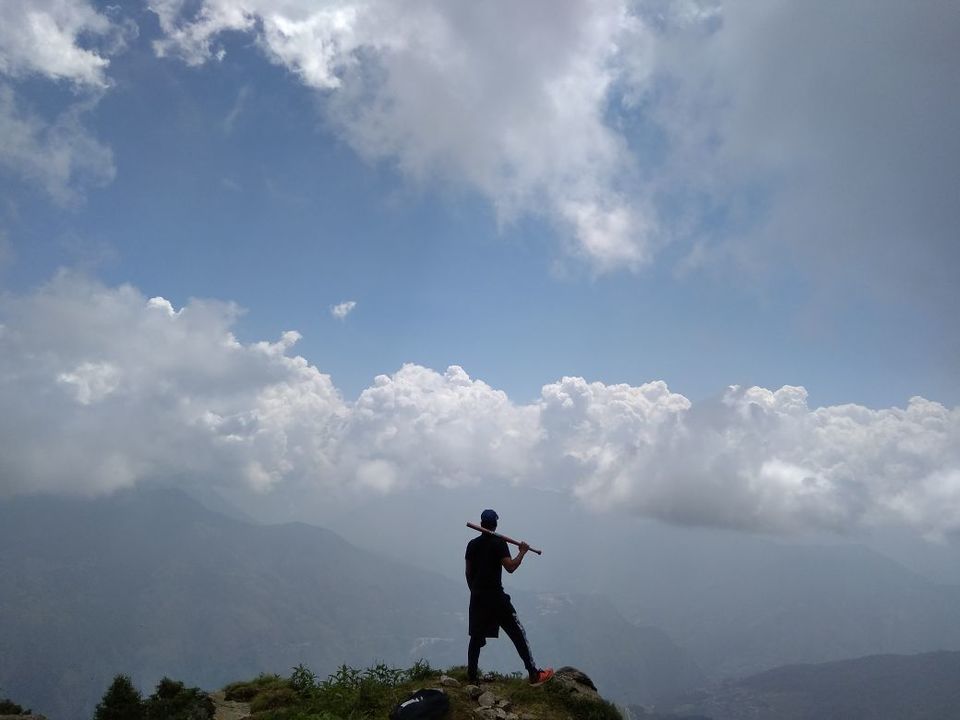 After 6 hours, we reached our cherished place khaliyan top.
The Mahabharata was right, the pandavas were right, it was a stairway to heaven.
Short of breath, I saw something which every human must see once in a lifetime.
Breathe deeply, close your eyes, trust your gut feeling and just start this venture. And hopefully you will find yourself.