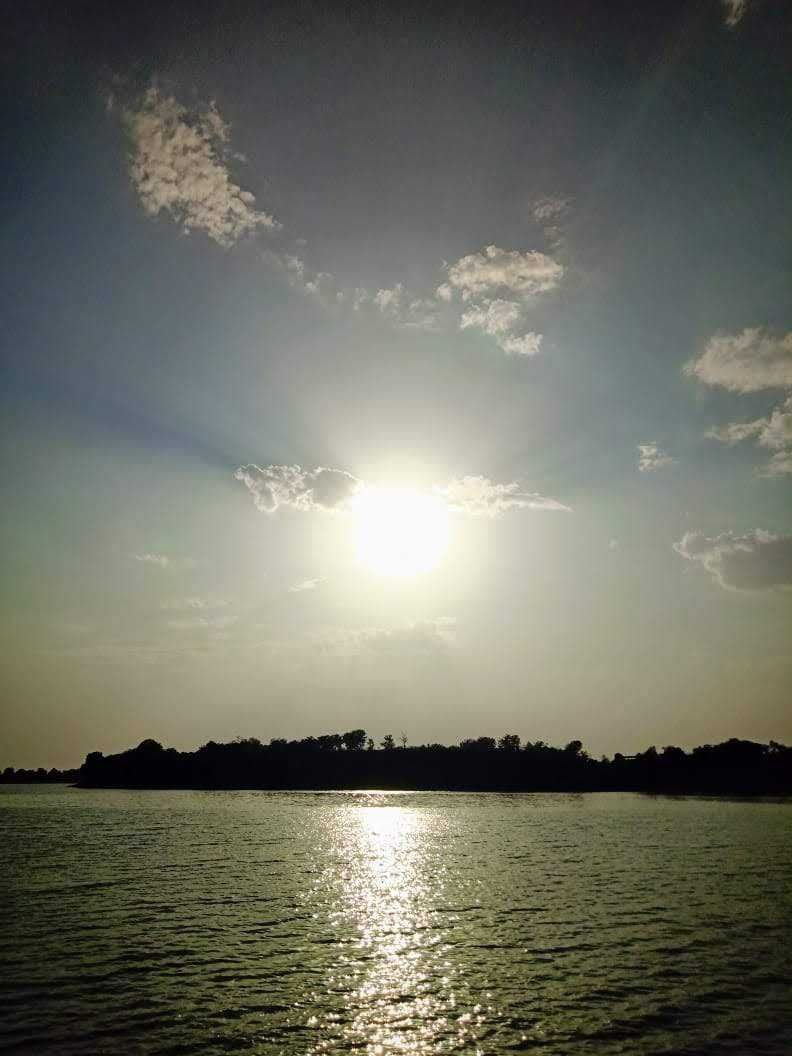 We had gone to Nanded to visit the Hazur Sahib gurudwara from Hyderabad. But on our way back  our train got delayed so we decided to see more places. We searched the internet and found the Kaleshwar Temple with a rating of 4.8 on Google. However it was not the intense devotion that had drawn me to the temple but the Godavari river on whose bank the temple was built. It would be my first experience to see and feel the water of a holy river by myself, I felt. I am a geography student and natural landscapes have always excited me and I couldn't leave such an opportunity.
We all adjusted in an auto and drove towards the temple. It took us 25 minutes to reach the place from the station. The temple was an example of a simple beauty. It wasn't large or the epitome weren't studded with jewels.
The temple had a huge pink walled entrance, however we still had to drive 0.5 km before reaching the actual shrine. From the entrance until we reached the temple we passed through a narrow pink walled lane with houses on both sides. The temple didn't cover much area and it's structure was simple, it had  pink pillars and the the shikhara and roof of the temple were built of marble and had delicate carvings etched onto them.
The pujari told us that the temple was about to get closed as it was the time for the Lord to bath, however we were able to do the darshan. The central deity was Lord Shiva whose linga was situated in a room in the centre of the temple. I also got a chance to peek in and see how the linga bathed with piped water.
Just adjacent to the mandir flowed the river godavari. We stepped down the ghat and could hear the whispering sound the river made. The wind whoosed and the sun was setting down in the cloud.
It was all the more the perfect blend of nature, culture and devotion........