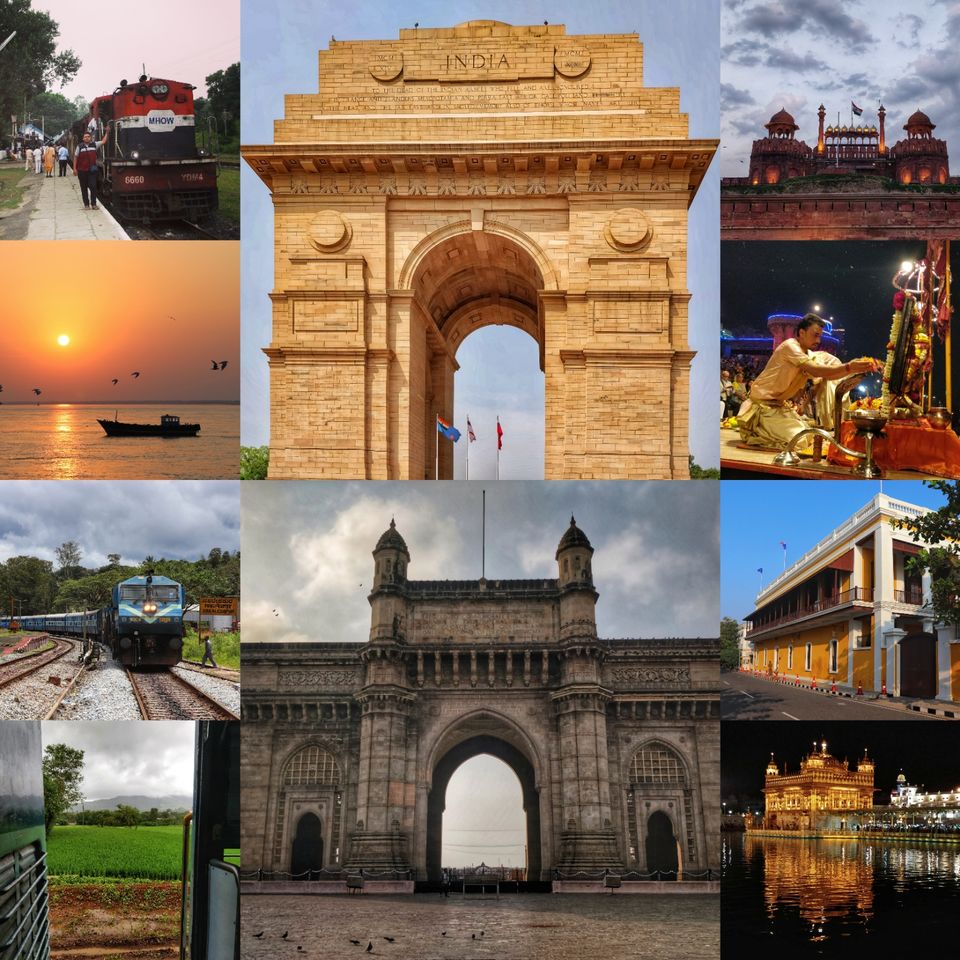 My Journey of traveling to 100 Places in India Connecting through Indian Railways in last 2 years
There are these people who just can't stay stable at one place and keep grinding out the routine stuff as it is everyday. The desire to explore new and unique factors of this vivid rail world is pretty much more than just a hobby for people like me, yes, we are called Railfans! There are people who use trains to travel and then there's me who travels with the prior intention being 'Train travel'. I'm a ferroquinologist or in layman's lingo a 'RailFan' and my love for railways is unparalleled to anything else.
Every time I get into my travel-pants and head out to explore a new place, I realise that I leave something behind. During my first solo trip, I lost fear, fear of the unknown, fear of being alone! And, over the many trips that have been a part of my life now, I've have lost quite a few things. I lost hesitation, luxury, awkwardness, restraint, self-consciousness. But what I found was much more valued than the materialistic things. I found myself, I found peace, I found my individuality, I found my calling and most of all, I found my purpose to live – Travel and explore!
It all started when I discovered my passion for trains. And once I started pursuing my passion, it pushed me into traveling. During my initial days, I remember leaving my house thousands of times with or without any company, just to explore new section or new place. Slowly, it started coming to me and I started enjoying this. It gave me a high that I had never experienced before. I loved the reality of everyday life, the liveliness of the moments and the beauty in the stories of places and its people.
I have been to around 110 cities/towns in India covering around 19 states covering by different trains. And I believe the best part of it is that I have done all this as my passion. I am currently working with Bosch India in Nashik I try to squeeze out weekends and extended weekends to travel to new places and explore.
2 Years, 19 States, 100+ Cities/Towns, lots of memories in form of pictures. This is my journey of traveling in India, in pictures.