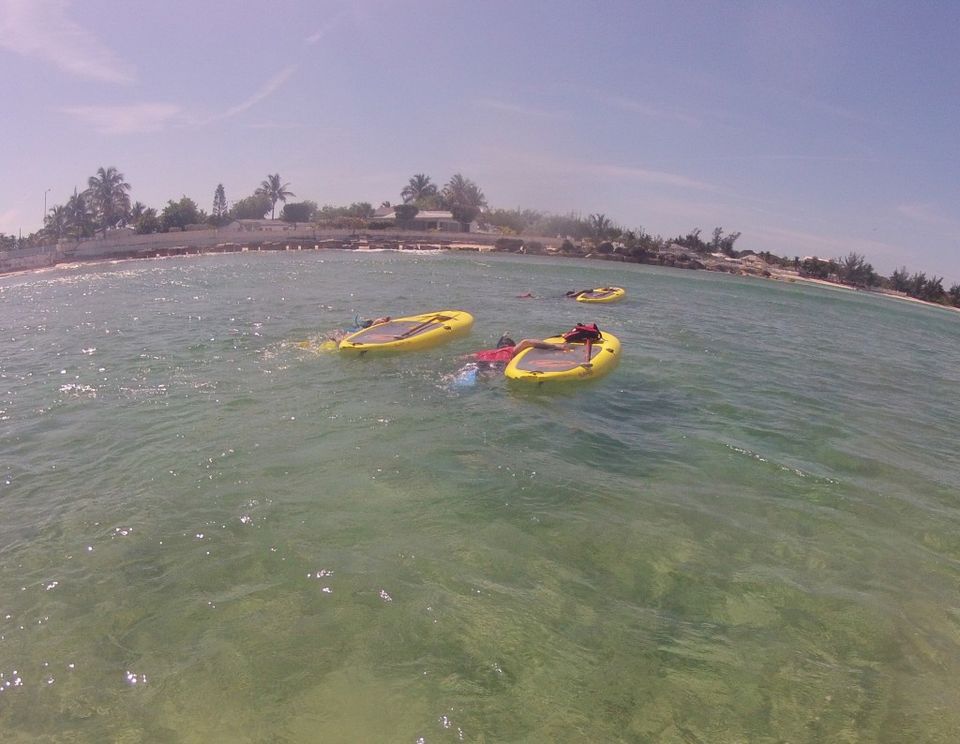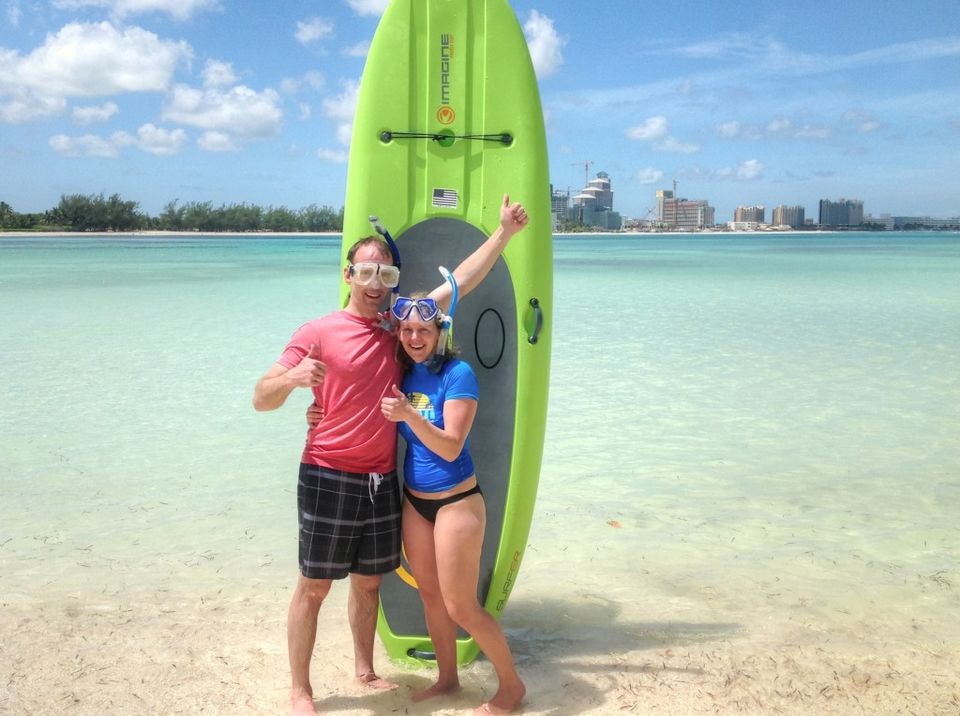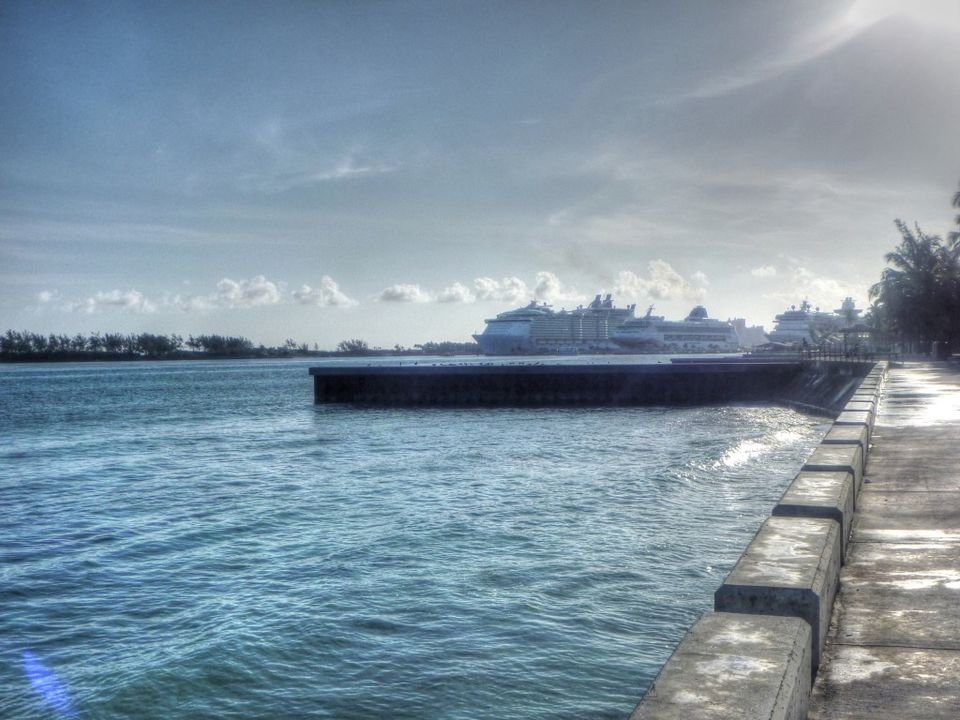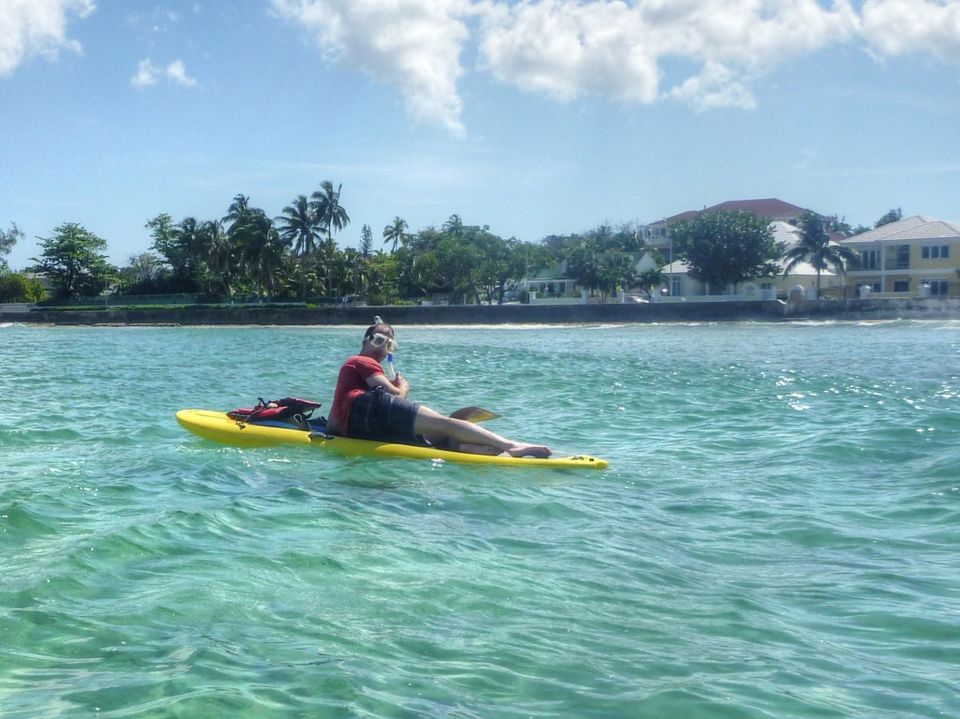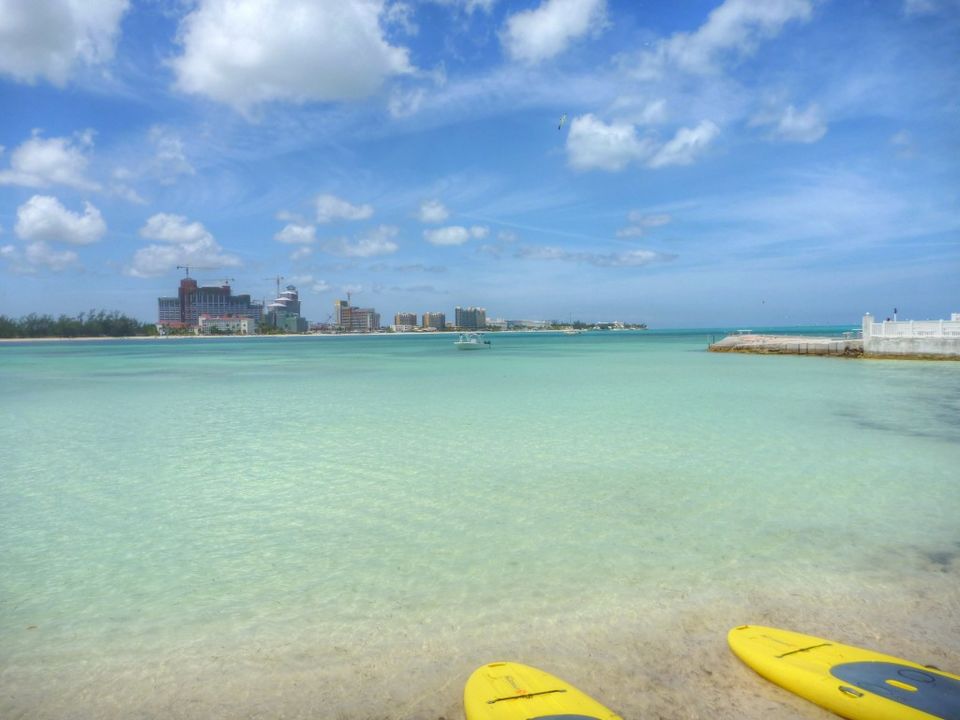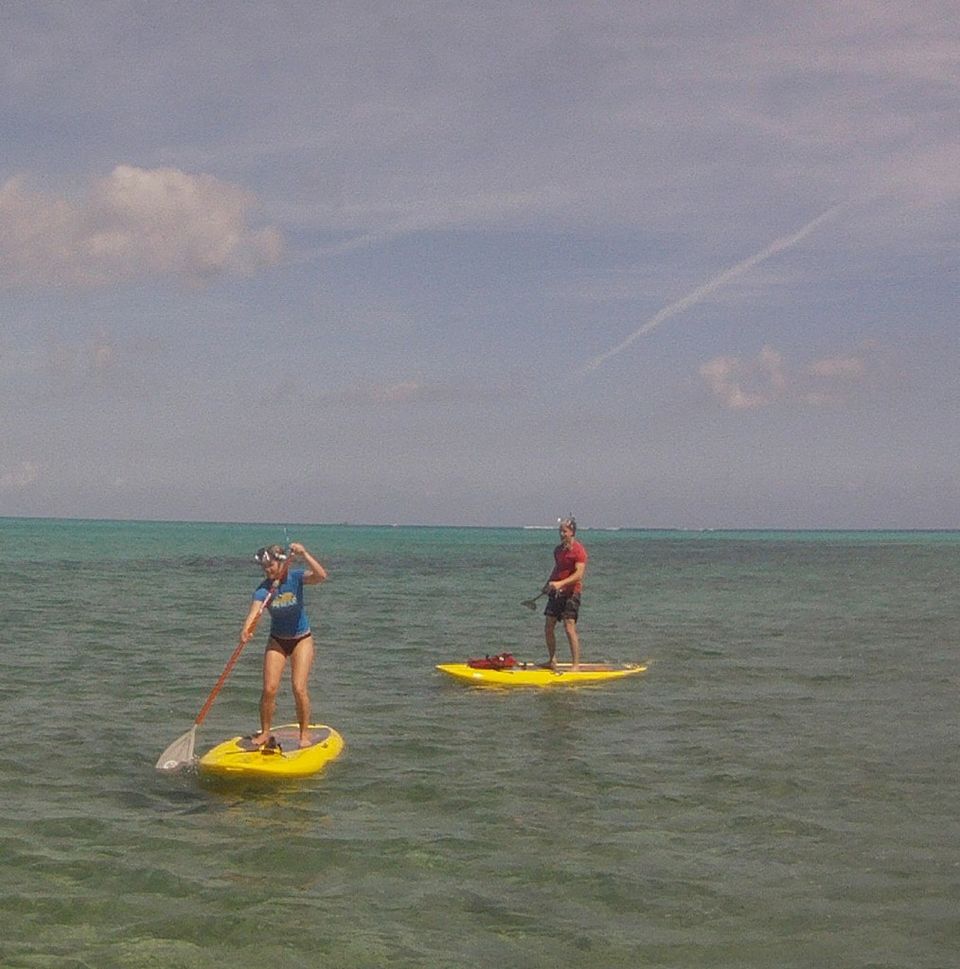 From amazing and friendly people to stunning blue waters, The Bahamas offers amazing experiences. Our cruise ship's first stop was in Nassau. We eagerly got off the boat and quickly walked away from the other tourists and set off towards Goodman's Bay, our meet spot for our Standup Paddle-board (SUP) and snorkel tour with PappaSurf.
It was a 5km walk from the ship to Goodman's Bay. Although there are cheap buses ($1.50) and tons of taxi's we opted to walk since we had hours to spare before our tour began. Our shore excursion was not booked through the cruise, after a quick internet search for SUP in Nassau, I found PappaSurf's website and promptly booked a tour. From the very start of my communications with the PappaSurf staff they were always friendly and professional.
We were given a quick lesson on land and water, then had time to practice in the calm bay waters before paddling away from the bay to snorkel and enjoy the sunshine. Our instructors were very informative and patient in teaching us the techniques involved with SUP. They didn't take us out into open waters until they trusted that we were capable of going there.
We had briefly tried out SUP a year or so ago in a very small lake and found it quite enjoyable. We didn't know what to expect when it came to trying this in the wavy ocean waters but it is surprisingly easy. Our beginner boards that PappaSurf provided where incredibly stable. We each fell off the board once, but even the falling was fun!
It is recommended that you have some experience with Paddle-boarding before going on this tour, otherwise doing a lesson first is best as to avoid your entire tour being only the lesson.
We have always enjoyed water sports, kayaking is among our favorite, however, after our 2.5 hour SUP tour we are happy to announce that this is indeed our new favorite water sport. It's very versatile. You can paddle, surf, fish, snorkel and suntan from your board. I'm sure you can have a little picnic in the ocean on your board as well.
I highly recommend the next time you visit Nassau you book a tour with PappaSurf. The staff are fun-loving, happy, upbeat and very friendly. They offer a variety of tours, lessons, PaddleFit program and rental equipment. Their store is located in Cable Beach and their tours primarily leave from Goodman's Bay. Both locations are easily accessible by local transportation or taxi's. They also offer hotel pickup/drop-off if you're staying in the area.
Originally published on Chasing Adventure.