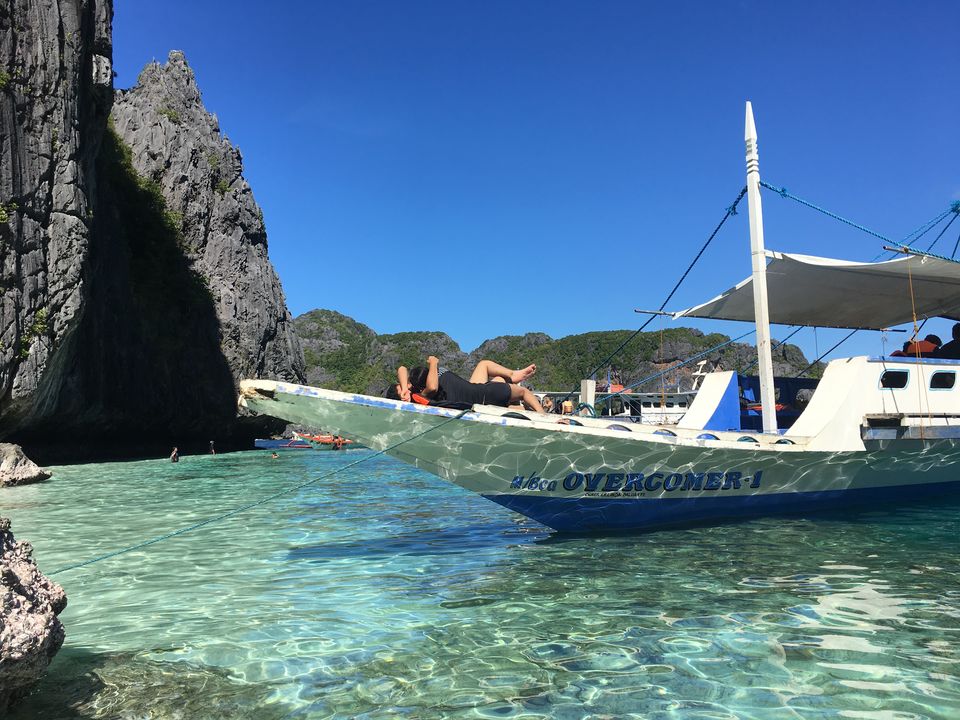 If I were asked what silence is then i would have said watching school of fishes while snorkeling in El Nido. Perfect Paradise for nature lovers and adventurers.
Island Hopping starts at 9:00 A.M and finishes at 4:00 P.M in El Nido. Island Hopping means that you go from island to other through their ships and explore. Usually Island hopping in el nido covers around 4-5 beaches altogether.
So, there are 4 such tours – A, B, C, D (all tours cover the different islands) – A and C are the most popular among them as they were more beautiful. You will find the tour operators easily in the El nido market. We booked it from El nido paradise.
We went for Tour C as it was more adventurous.
Our experience of Island Hopping Tour C
In the ultra happening Ocean, with the sights of following mountains and with waters everywhere around accompanied by a Philippines' family and that too three generations together (wohooo)…….here we go.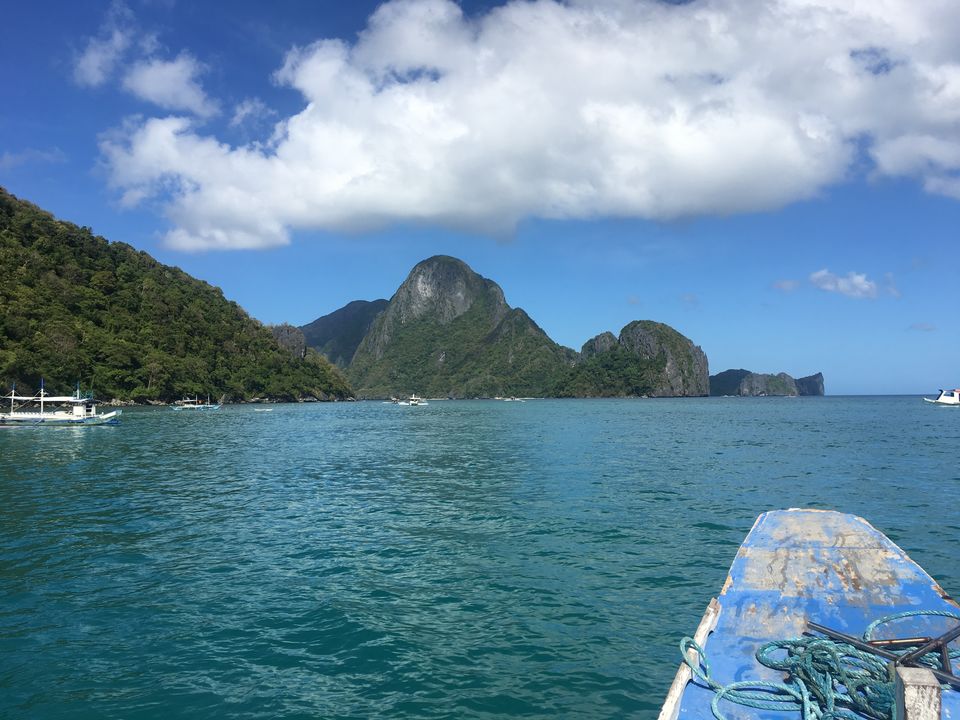 What a bumpy ride it was!!!

Here is our first stop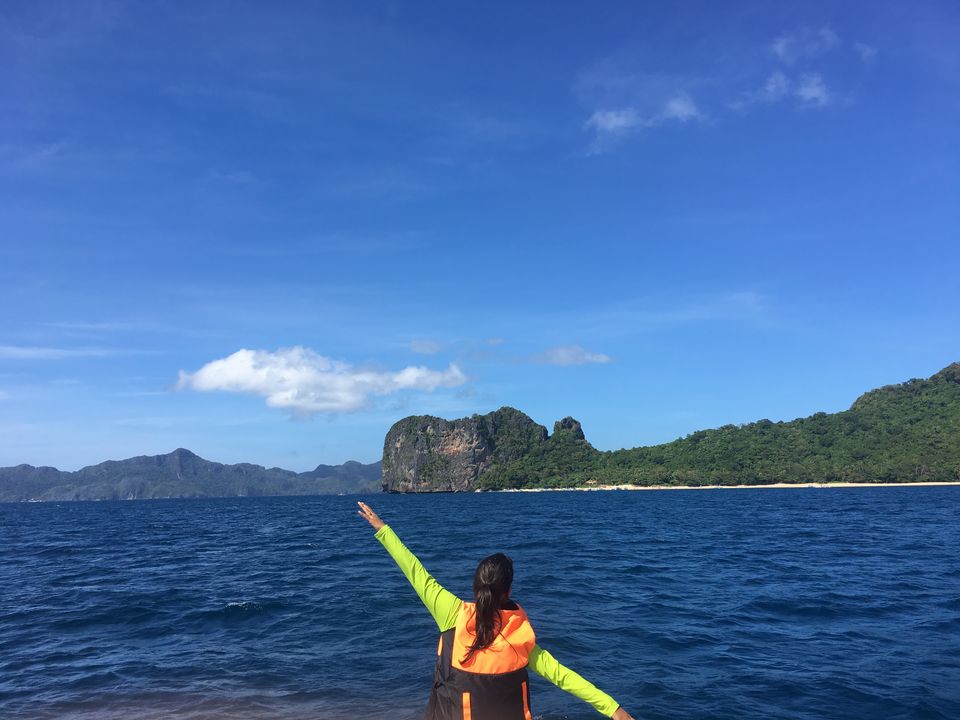 The Helicopter island – called so because of its shape.
Our boat leader gave us snorkeling gear – and that's how we came to know that this island is for snorkeling.
We hardly had any idea of how to wear this gear even, left alone SNORKELLING– wohooo ;-).
Colorful, very large flowers like structures, some are like bunch of small pipes together, many types of fishes – Aahhh, I felt like going far and far to see them. Corals are the best which you see from this island.
It was my first experience of snorkeling and no combination of alphabets or images can do full justice to describe its beauty.
Then off to another island – Hidden Beach
Waves!!! Waves!!! Waves!!!
Ohhh Waves!!!
As we stepped into the ocean from our boat, a wave (BIG) came to welcome us into the oceans and drop us to the shore (Yes it did!).
What an energetic welcome!!!
Thrilling it was!!! The distance of 10 mts was covered in 20 min. you can imagine how difficult it was to reach the shore from the boat.
After two islands they gave us lunch on our next beach that is Star Beach.
No worries vegetarians (including us) we have a lunch for you as well.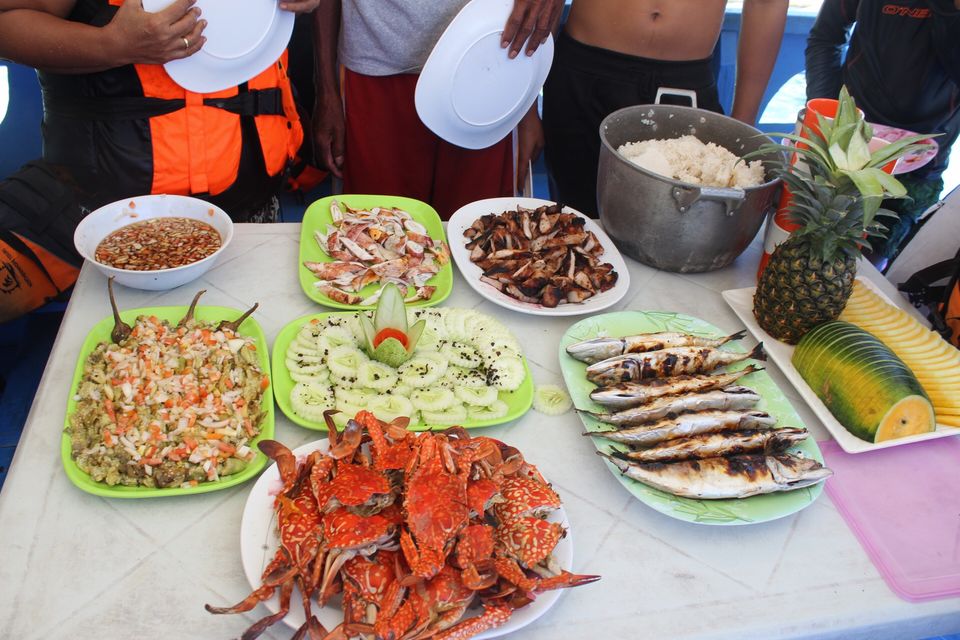 Post Lunch we clicked some random pics in star beach.
After lunch another dream world – Matinloc Shrine
And then Secret Island – What a serene place it was!!!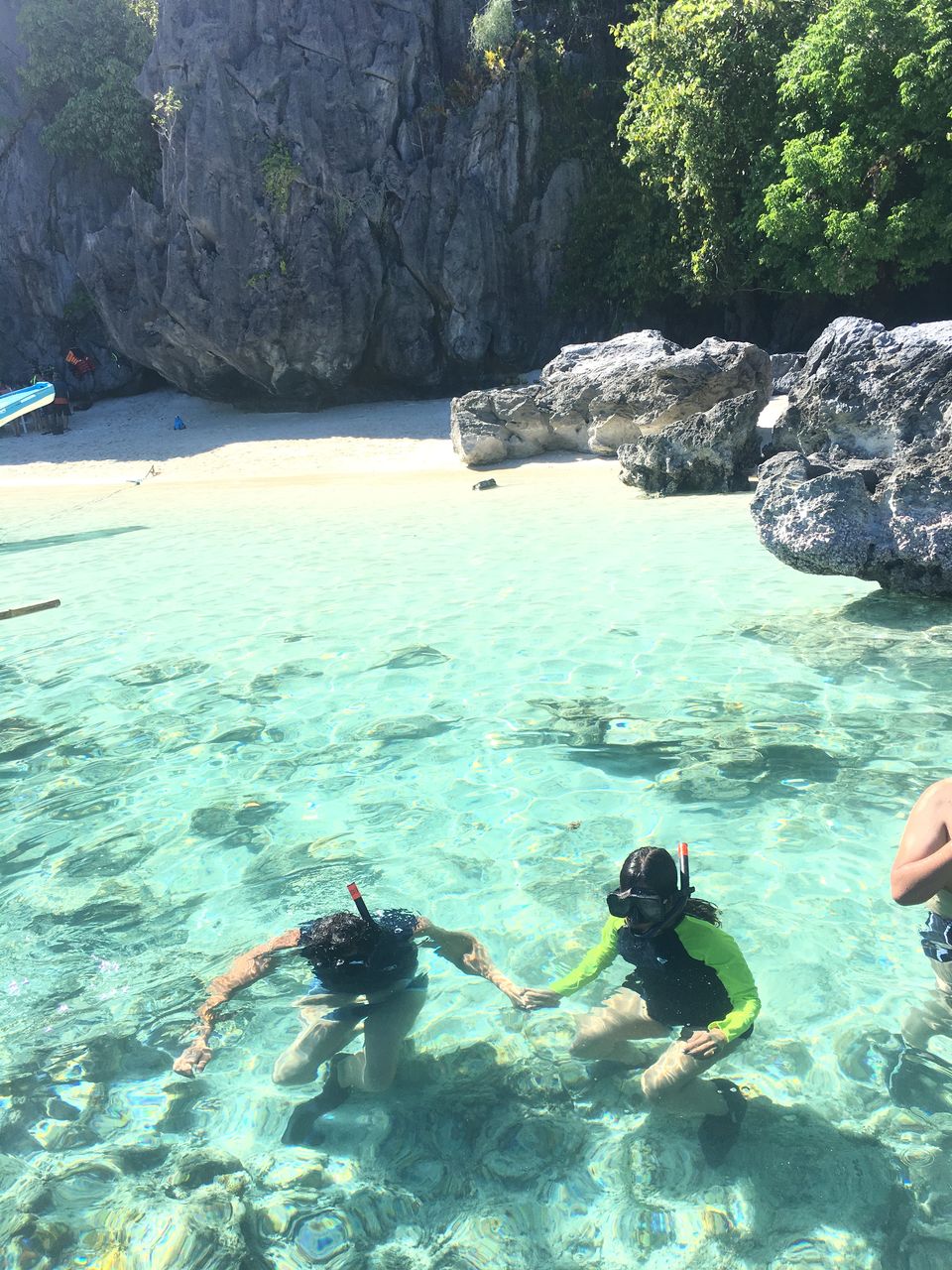 Whatever we did in those 6 hours was more than enough for a day!!!
A learning and breathtaking experience. if you are in Philippines go for it. And yes don't forget to share your experience with us .