It was the time when i stayed in gurgaon (now Gurugram). The special occasion was my best frnd birthday named Sakku. I call her that. So we decide to go Neemrana Fort as this is the nearest to gurgaon for a short one day return trip. We hire a Zoomcar which cost us 2500 rupee for 250 KM including fuel cost and all.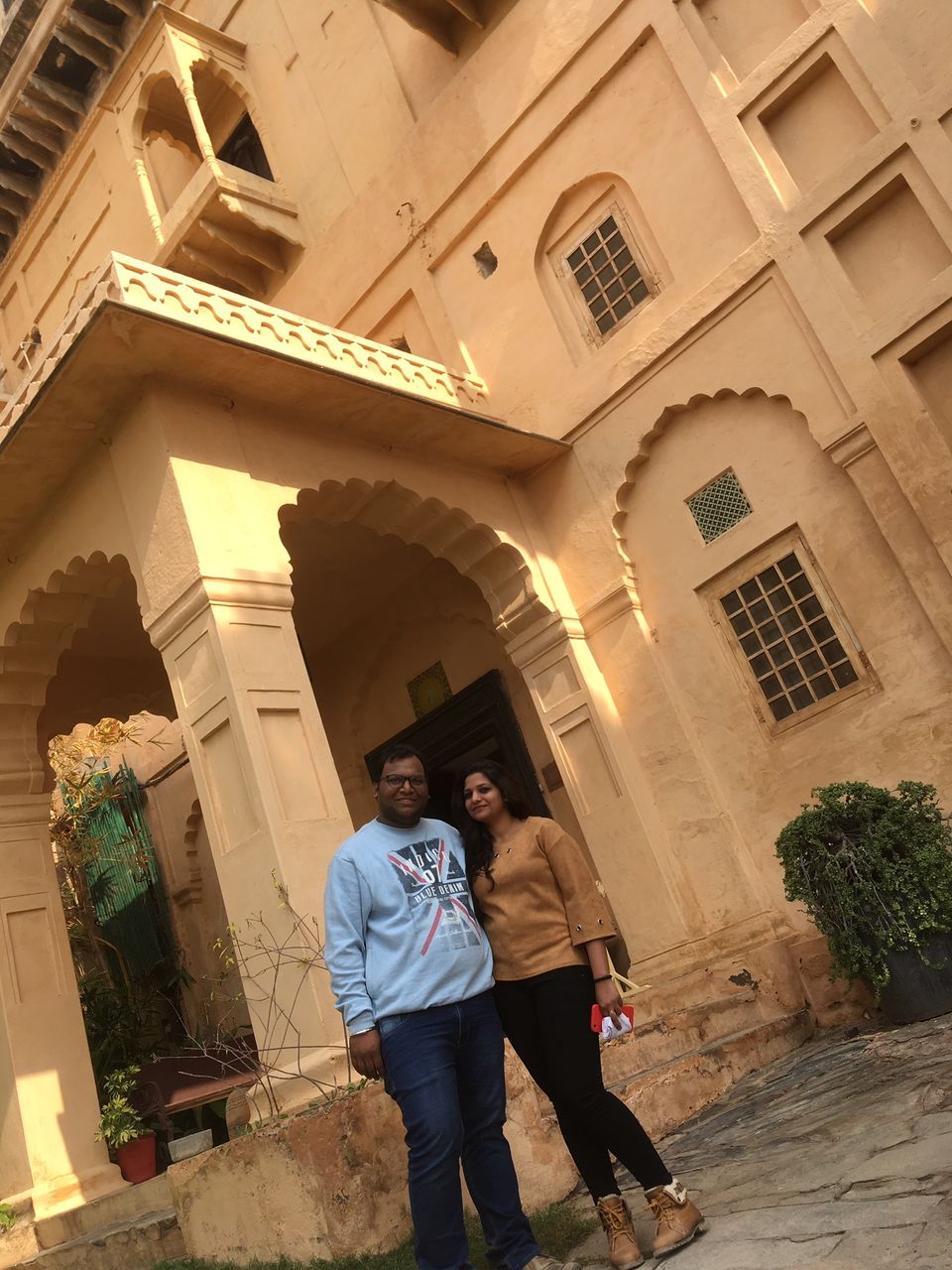 I along with my 2 friends went to see the one of the beautiful palaces in rajasthan. The tickets cost us per head 1500 that time. It include palace visit and a lunch buffet.
It takes us more than 2 hours for the complete visit of palace and some are too good location for the picture as well as for view Check some of them below
Now let me tell you the lunch buffet and i am sure if you are a non veg lover i am pretty dam sure that Mutton is one of the best i had till date. Also there are numerous options whether it is veg or non veg.
In the end i will say if you planning something different and want feel a royal way in a single day including your travel time, Then you must check this place out .